Geometries On and Off the Grid: Art from 1950 to the Present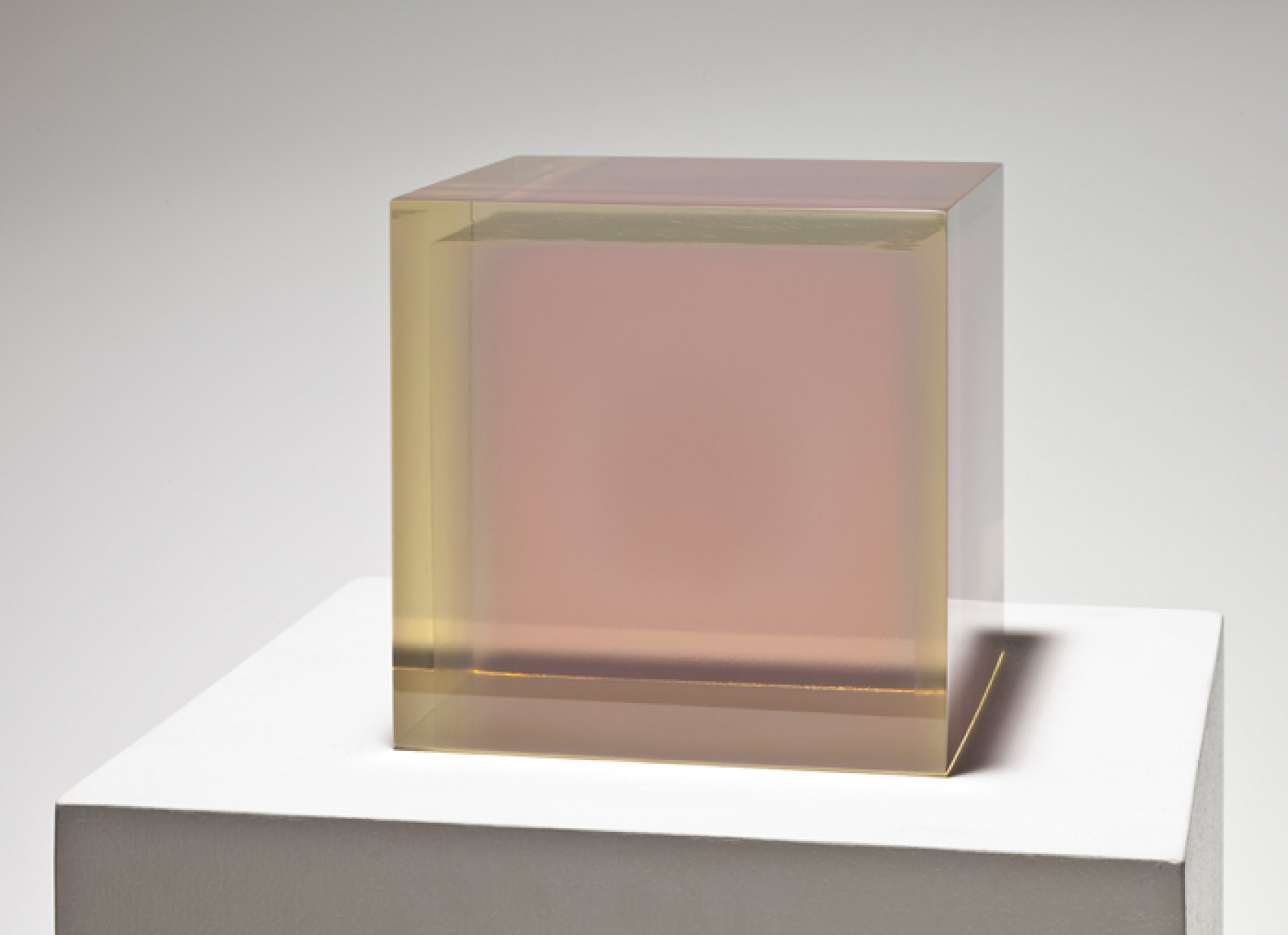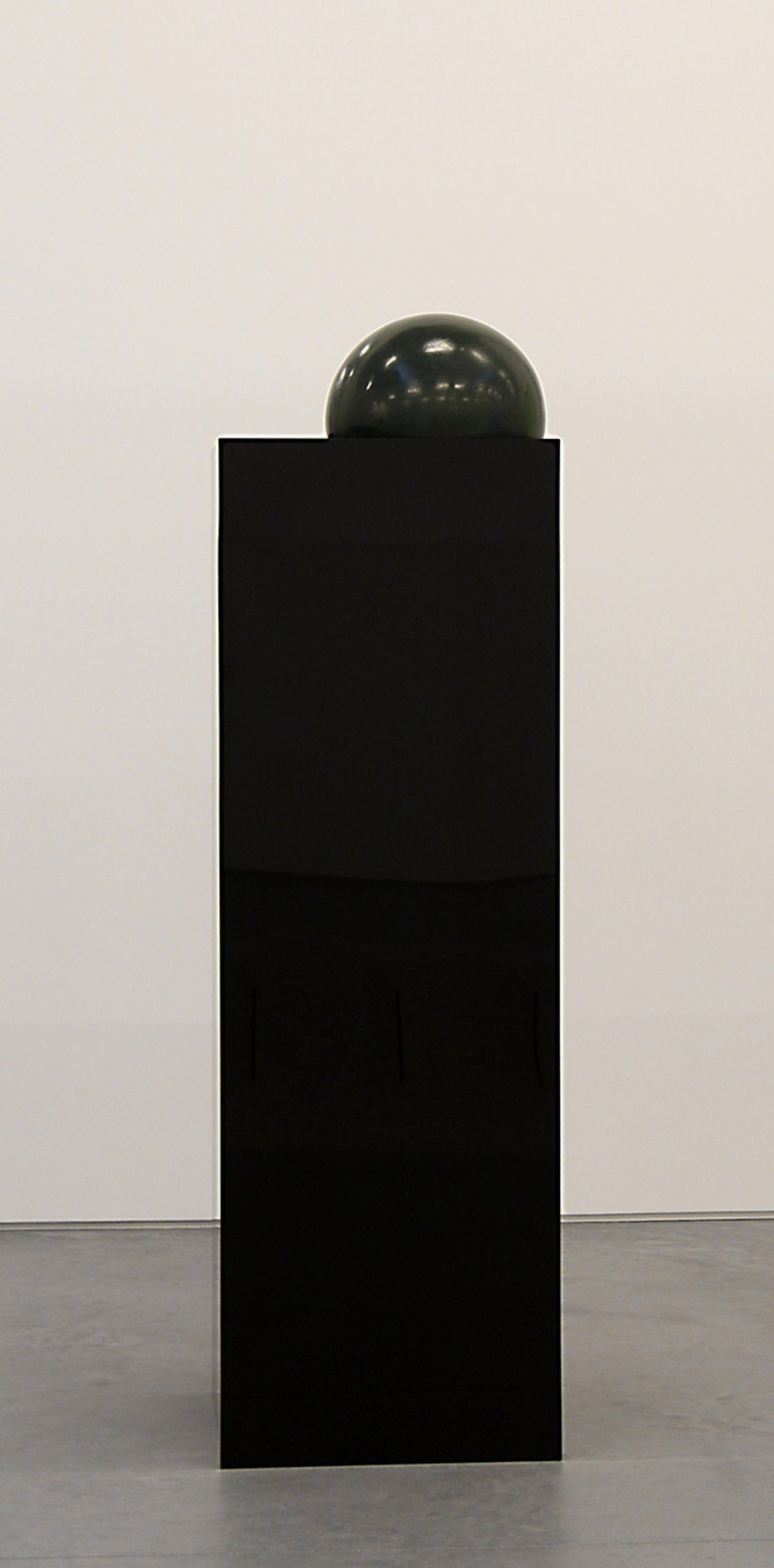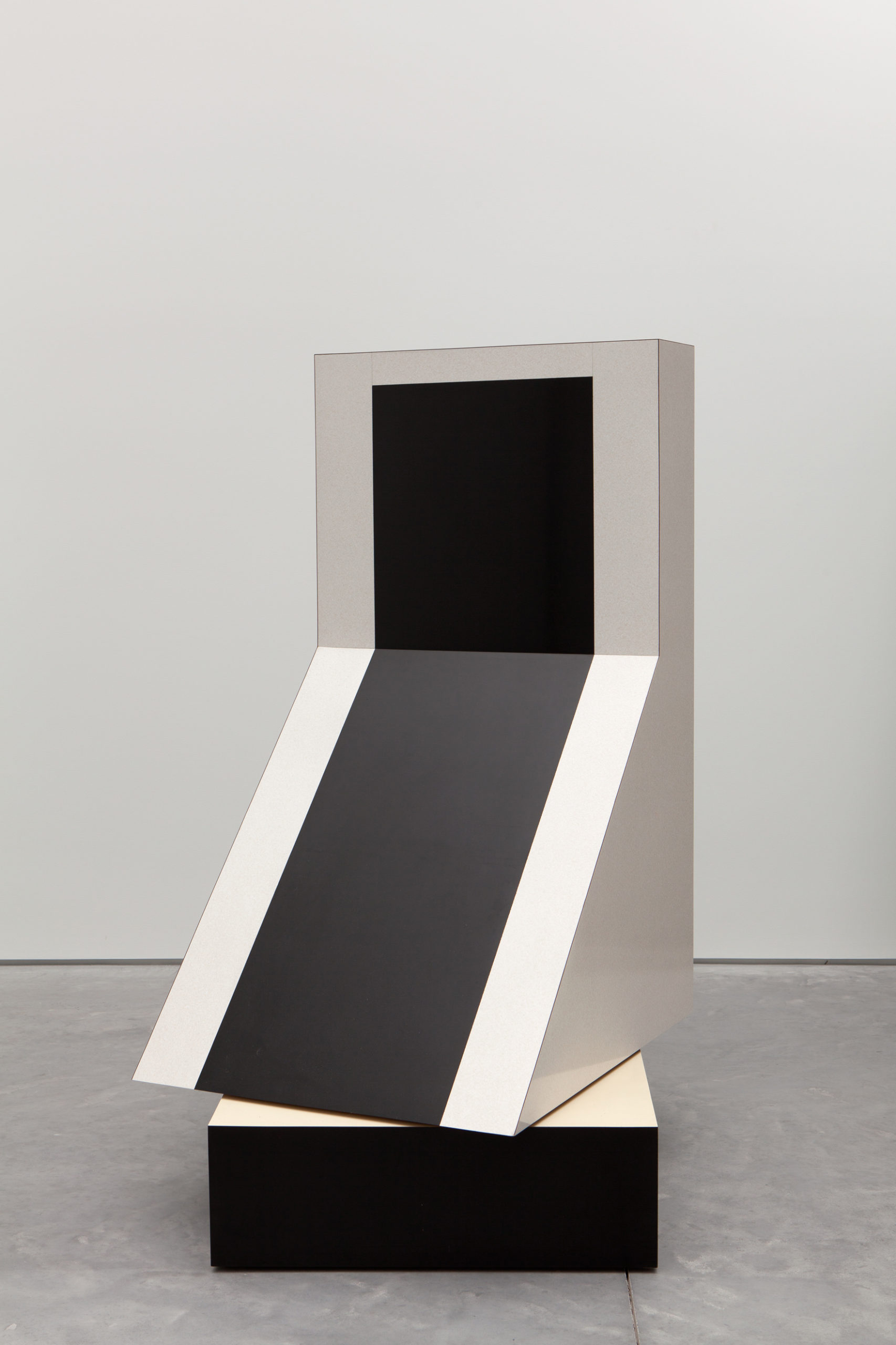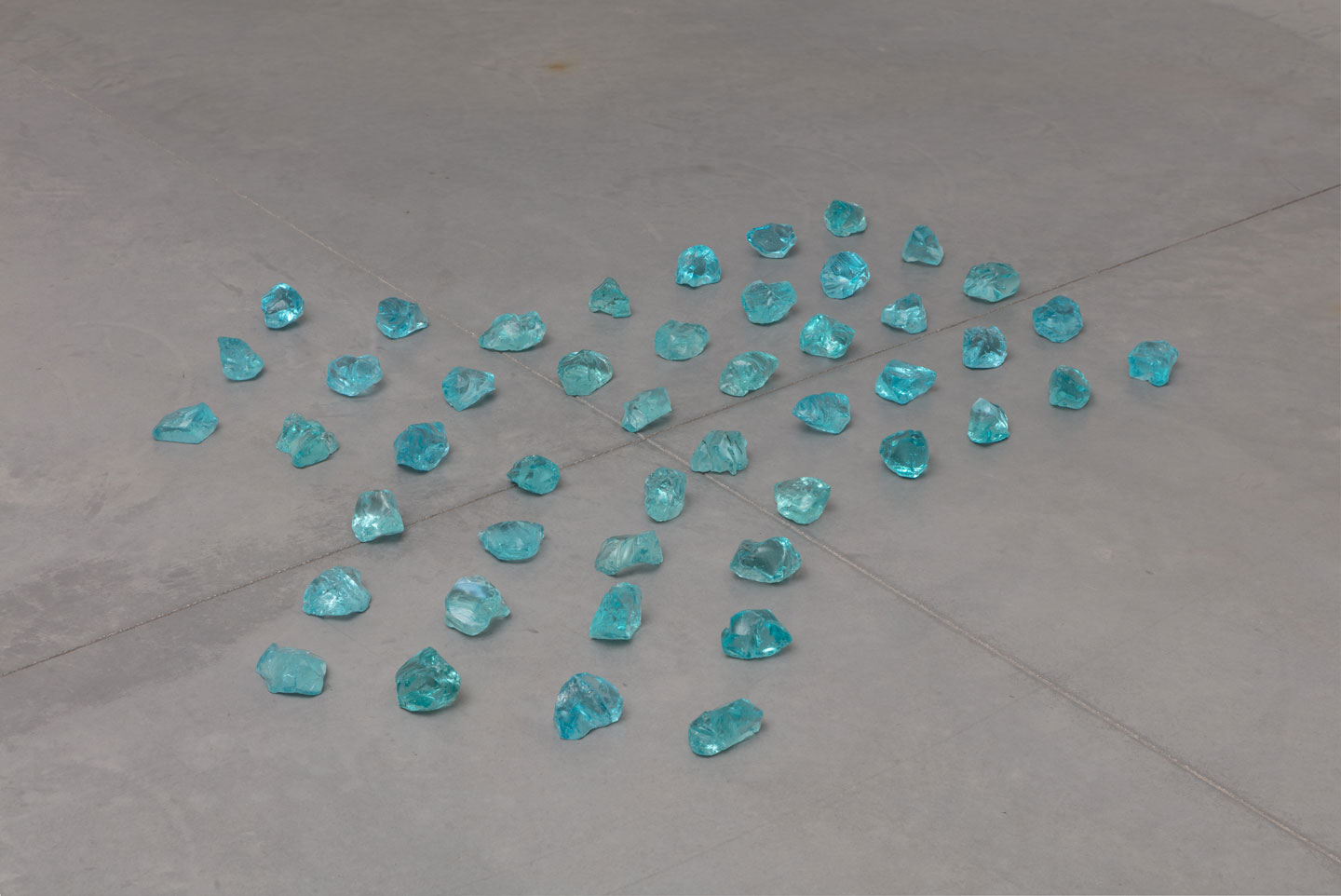 [{"meta":{"title":"Homage to the Square (732)","yearOfCreation":"1961","media":"Oil on Masonite","dimensions":"Panel: 30 1\/8 x 30 1\/8 inches (76.5 x 76.5 cm); framed: 30 5\/8 x 30 5\/8 x 1 1\/4 inches (77.8 x 77.8 x 3.2 cm)","edition":"","enteredBy":null,"detail":"","collection":"Dallas Museum of Art, gift of Anni Albers and the Josef Albers Foundation, Inc.","description":"","isLoanedTo":null,"loanedTo":"","loanLink":"","loanDuration":"","loanExhibition":null,"exhibitions":[{"value":"post:crb_exhibition:275","type":"post","subtype":"crb_exhibition","id":"275"}],"artist":{"postID":"2241","fName":"Josef","lName":"Albers","nationality":"American","yearOfBirth":" born Germany. 1888\u20131976"}},"image":{"src":"https:\/\/thewarehousedallas.org\/wp-content\/uploads\/2020\/09\/albers_homage.jpg","srcset":"https:\/\/thewarehousedallas.org\/wp-content\/uploads\/2020\/09\/albers_homage.jpg 1700w, https:\/\/thewarehousedallas.org\/wp-content\/uploads\/2020\/09\/albers_homage-300x298.jpg 300w, https:\/\/thewarehousedallas.org\/wp-content\/uploads\/2020\/09\/albers_homage-1024x1017.jpg 1024w, https:\/\/thewarehousedallas.org\/wp-content\/uploads\/2020\/09\/albers_homage-150x150.jpg 150w, https:\/\/thewarehousedallas.org\/wp-content\/uploads\/2020\/09\/albers_homage-768x763.jpg 768w, https:\/\/thewarehousedallas.org\/wp-content\/uploads\/2020\/09\/albers_homage-1536x1525.jpg 1536w, https:\/\/thewarehousedallas.org\/wp-content\/uploads\/2020\/09\/albers_homage-315x313.jpg 315w, https:\/\/thewarehousedallas.org\/wp-content\/uploads\/2020\/09\/albers_homage-454x451.jpg 454w, https:\/\/thewarehousedallas.org\/wp-content\/uploads\/2020\/09\/albers_homage-714x709.jpg 714w, https:\/\/thewarehousedallas.org\/wp-content\/uploads\/2020\/09\/albers_homage-723x718.jpg 723w, https:\/\/thewarehousedallas.org\/wp-content\/uploads\/2020\/09\/albers_homage-585x581.jpg 585w, https:\/\/thewarehousedallas.org\/wp-content\/uploads\/2020\/09\/albers_homage-577x573.jpg 577w, https:\/\/thewarehousedallas.org\/wp-content\/uploads\/2020\/09\/albers_homage-587x583.jpg 587w","width":1700,"height":1688},"artist":{"postID":"2241","fName":"Josef","lName":"Albers","nationality":"American","yearOfBirth":" born Germany. 1888\u20131976"}},{"meta":{"title":"Pink Green Cube","yearOfCreation":"1967","media":"Cast polyester resin","dimensions":"8 x 8 x 8 inches (20.3 x 20.3 x 20.3 cm); pedestal: 45 x 14 x 14 inches (114.3 x 35.6 x 35.6 cm)","edition":"","enteredBy":null,"detail":"","collection":"The Rose Collection","description":"","isLoanedTo":null,"loanedTo":"","loanLink":"","loanDuration":"","loanExhibition":null,"exhibitions":[{"value":"post:crb_exhibition:275","type":"post","subtype":"crb_exhibition","id":"275"}],"artist":{"postID":"2243","fName":"Peter","lName":"Alexander","nationality":"American","yearOfBirth":" born 1939"}},"image":{"src":"https:\/\/thewarehousedallas.org\/wp-content\/uploads\/2020\/09\/Alexander_pinkgreencube1967-1.jpg","srcset":"https:\/\/thewarehousedallas.org\/wp-content\/uploads\/2020\/09\/Alexander_pinkgreencube1967-1.jpg 1700w, https:\/\/thewarehousedallas.org\/wp-content\/uploads\/2020\/09\/Alexander_pinkgreencube1967-1-300x218.jpg 300w, https:\/\/thewarehousedallas.org\/wp-content\/uploads\/2020\/09\/Alexander_pinkgreencube1967-1-1024x743.jpg 1024w, https:\/\/thewarehousedallas.org\/wp-content\/uploads\/2020\/09\/Alexander_pinkgreencube1967-1-768x557.jpg 768w, https:\/\/thewarehousedallas.org\/wp-content\/uploads\/2020\/09\/Alexander_pinkgreencube1967-1-1536x1115.jpg 1536w, https:\/\/thewarehousedallas.org\/wp-content\/uploads\/2020\/09\/Alexander_pinkgreencube1967-1-315x229.jpg 315w, https:\/\/thewarehousedallas.org\/wp-content\/uploads\/2020\/09\/Alexander_pinkgreencube1967-1-454x330.jpg 454w, https:\/\/thewarehousedallas.org\/wp-content\/uploads\/2020\/09\/Alexander_pinkgreencube1967-1-714x518.jpg 714w, https:\/\/thewarehousedallas.org\/wp-content\/uploads\/2020\/09\/Alexander_pinkgreencube1967-1-723x525.jpg 723w, https:\/\/thewarehousedallas.org\/wp-content\/uploads\/2020\/09\/Alexander_pinkgreencube1967-1-585x425.jpg 585w, https:\/\/thewarehousedallas.org\/wp-content\/uploads\/2020\/09\/Alexander_pinkgreencube1967-1-577x419.jpg 577w, https:\/\/thewarehousedallas.org\/wp-content\/uploads\/2020\/09\/Alexander_pinkgreencube1967-1-803x583.jpg 803w","width":1700,"height":1234},"artist":{"postID":"2243","fName":"Peter","lName":"Alexander","nationality":"American","yearOfBirth":" born 1939"}},{"meta":{"title":"Senza titolo (Untitled)","yearOfCreation":"1967","media":"Wood, water, and formica","dimensions":"63 x 23 5\/8 x 23 5\/8 inches (160 x 60 x 60 cm)","edition":"","enteredBy":null,"detail":"","collection":"The Rachofsky Collection","description":"","isLoanedTo":null,"loanedTo":"","loanLink":"","loanDuration":"","loanExhibition":null,"exhibitions":[{"value":"post:crb_exhibition:275","type":"post","subtype":"crb_exhibition","id":"275"},{"value":"post:crb_exhibition:4194","type":"post","subtype":"crb_exhibition","id":"4194"}],"artist":{"postID":"2251","fName":"Giovanni","lName":"Anselmo","nationality":"Italian","yearOfBirth":" born 1934"}},"image":{"src":"https:\/\/thewarehousedallas.org\/wp-content\/uploads\/2020\/09\/anselmo_senzatitolo1967_0_0-scaled.jpg","srcset":"https:\/\/thewarehousedallas.org\/wp-content\/uploads\/2020\/09\/anselmo_senzatitolo1967_0_0-scaled.jpg 1263w, https:\/\/thewarehousedallas.org\/wp-content\/uploads\/2020\/09\/anselmo_senzatitolo1967_0_0-148x300.jpg 148w, https:\/\/thewarehousedallas.org\/wp-content\/uploads\/2020\/09\/anselmo_senzatitolo1967_0_0-505x1024.jpg 505w, https:\/\/thewarehousedallas.org\/wp-content\/uploads\/2020\/09\/anselmo_senzatitolo1967_0_0-768x1557.jpg 768w, https:\/\/thewarehousedallas.org\/wp-content\/uploads\/2020\/09\/anselmo_senzatitolo1967_0_0-758x1536.jpg 758w, https:\/\/thewarehousedallas.org\/wp-content\/uploads\/2020\/09\/anselmo_senzatitolo1967_0_0-1010x2048.jpg 1010w, https:\/\/thewarehousedallas.org\/wp-content\/uploads\/2020\/09\/anselmo_senzatitolo1967_0_0-315x639.jpg 315w, https:\/\/thewarehousedallas.org\/wp-content\/uploads\/2020\/09\/anselmo_senzatitolo1967_0_0-454x920.jpg 454w, https:\/\/thewarehousedallas.org\/wp-content\/uploads\/2020\/09\/anselmo_senzatitolo1967_0_0-714x1447.jpg 714w, https:\/\/thewarehousedallas.org\/wp-content\/uploads\/2020\/09\/anselmo_senzatitolo1967_0_0-723x1466.jpg 723w, https:\/\/thewarehousedallas.org\/wp-content\/uploads\/2020\/09\/anselmo_senzatitolo1967_0_0-585x1186.jpg 585w, https:\/\/thewarehousedallas.org\/wp-content\/uploads\/2020\/09\/anselmo_senzatitolo1967_0_0-577x1170.jpg 577w, https:\/\/thewarehousedallas.org\/wp-content\/uploads\/2020\/09\/anselmo_senzatitolo1967_0_0-288x583.jpg 288w","width":1263,"height":2560},"artist":{"postID":"2251","fName":"Giovanni","lName":"Anselmo","nationality":"Italian","yearOfBirth":" born 1934"}},{"meta":{"title":"Swivel","yearOfCreation":"1964","media":"Formica on wood","dimensions":"53 3\/8 x 25 1\/2 x 30 3\/4 inches (135.6 x 64.8 x 78.1 cm)","edition":"","enteredBy":null,"detail":"","collection":"The Rose Collection and The Rachofsky Collection","description":"","isLoanedTo":null,"loanedTo":"","loanLink":"","loanDuration":"","loanExhibition":null,"exhibitions":[{"value":"post:crb_exhibition:275","type":"post","subtype":"crb_exhibition","id":"275"},{"value":"post:crb_exhibition:5509","type":"post","subtype":"crb_exhibition","id":"5509"}],"artist":{"postID":"2256","fName":"Richard","lName":"Artschwager","nationality":"American","yearOfBirth":" 1923\u20132013"}},"image":{"src":"https:\/\/thewarehousedallas.org\/wp-content\/uploads\/2020\/09\/Artschwager_R_Swivel_01-scaled-1.jpg","srcset":"https:\/\/thewarehousedallas.org\/wp-content\/uploads\/2020\/09\/Artschwager_R_Swivel_01-scaled-1.jpg 1706w, https:\/\/thewarehousedallas.org\/wp-content\/uploads\/2020\/09\/Artschwager_R_Swivel_01-scaled-1-200x300.jpg 200w, https:\/\/thewarehousedallas.org\/wp-content\/uploads\/2020\/09\/Artschwager_R_Swivel_01-scaled-1-682x1024.jpg 682w, https:\/\/thewarehousedallas.org\/wp-content\/uploads\/2020\/09\/Artschwager_R_Swivel_01-scaled-1-768x1152.jpg 768w, https:\/\/thewarehousedallas.org\/wp-content\/uploads\/2020\/09\/Artschwager_R_Swivel_01-scaled-1-1024x1536.jpg 1024w, https:\/\/thewarehousedallas.org\/wp-content\/uploads\/2020\/09\/Artschwager_R_Swivel_01-scaled-1-1365x2048.jpg 1365w, https:\/\/thewarehousedallas.org\/wp-content\/uploads\/2020\/09\/Artschwager_R_Swivel_01-scaled-1-315x473.jpg 315w, https:\/\/thewarehousedallas.org\/wp-content\/uploads\/2020\/09\/Artschwager_R_Swivel_01-scaled-1-454x681.jpg 454w, https:\/\/thewarehousedallas.org\/wp-content\/uploads\/2020\/09\/Artschwager_R_Swivel_01-scaled-1-714x1071.jpg 714w, https:\/\/thewarehousedallas.org\/wp-content\/uploads\/2020\/09\/Artschwager_R_Swivel_01-scaled-1-723x1085.jpg 723w, https:\/\/thewarehousedallas.org\/wp-content\/uploads\/2020\/09\/Artschwager_R_Swivel_01-scaled-1-585x878.jpg 585w, https:\/\/thewarehousedallas.org\/wp-content\/uploads\/2020\/09\/Artschwager_R_Swivel_01-scaled-1-577x866.jpg 577w, https:\/\/thewarehousedallas.org\/wp-content\/uploads\/2020\/09\/Artschwager_R_Swivel_01-scaled-1-389x583.jpg 389w","width":1706,"height":2560},"artist":{"postID":"2256","fName":"Richard","lName":"Artschwager","nationality":"American","yearOfBirth":" 1923\u20132013"}},{"meta":{"title":"Meditation on the Theorem of Pythagoras","yearOfCreation":"1972\/2006","media":"47 pieces of glass","dimensions":"Installation dimensions variable; approximately 50 x 46 inches (127 x 116.8 cm)","edition":"Edition 3 of 3","enteredBy":null,"detail":"","collection":"The Rachofsky Collection","description":"","isLoanedTo":null,"loanedTo":"","loanLink":"","loanDuration":"","loanExhibition":null,"exhibitions":[{"value":"post:crb_exhibition:275","type":"post","subtype":"crb_exhibition","id":"275"},{"value":"post:crb_exhibition:405","type":"post","subtype":"crb_exhibition","id":"405"}],"artist":{"postID":"2263","fName":"Mel","lName":"Bochner","nationality":"American","yearOfBirth":" born 1940"}},"image":{"src":"https:\/\/thewarehousedallas.org\/wp-content\/uploads\/2020\/09\/bochner_Meditation-on-the-Theorem-of-Pythagoras-opt.jpg","srcset":"https:\/\/thewarehousedallas.org\/wp-content\/uploads\/2020\/09\/bochner_Meditation-on-the-Theorem-of-Pythagoras-opt.jpg 1440w, https:\/\/thewarehousedallas.org\/wp-content\/uploads\/2020\/09\/bochner_Meditation-on-the-Theorem-of-Pythagoras-opt-300x200.jpg 300w, https:\/\/thewarehousedallas.org\/wp-content\/uploads\/2020\/09\/bochner_Meditation-on-the-Theorem-of-Pythagoras-opt-1024x684.jpg 1024w, https:\/\/thewarehousedallas.org\/wp-content\/uploads\/2020\/09\/bochner_Meditation-on-the-Theorem-of-Pythagoras-opt-768x513.jpg 768w, https:\/\/thewarehousedallas.org\/wp-content\/uploads\/2020\/09\/bochner_Meditation-on-the-Theorem-of-Pythagoras-opt-315x210.jpg 315w, https:\/\/thewarehousedallas.org\/wp-content\/uploads\/2020\/09\/bochner_Meditation-on-the-Theorem-of-Pythagoras-opt-454x303.jpg 454w, https:\/\/thewarehousedallas.org\/wp-content\/uploads\/2020\/09\/bochner_Meditation-on-the-Theorem-of-Pythagoras-opt-714x477.jpg 714w, https:\/\/thewarehousedallas.org\/wp-content\/uploads\/2020\/09\/bochner_Meditation-on-the-Theorem-of-Pythagoras-opt-723x483.jpg 723w, https:\/\/thewarehousedallas.org\/wp-content\/uploads\/2020\/09\/bochner_Meditation-on-the-Theorem-of-Pythagoras-opt-585x391.jpg 585w, https:\/\/thewarehousedallas.org\/wp-content\/uploads\/2020\/09\/bochner_Meditation-on-the-Theorem-of-Pythagoras-opt-577x385.jpg 577w, https:\/\/thewarehousedallas.org\/wp-content\/uploads\/2020\/09\/bochner_Meditation-on-the-Theorem-of-Pythagoras-opt-873x583.jpg 873w","width":1440,"height":962},"artist":{"postID":"2263","fName":"Mel","lName":"Bochner","nationality":"American","yearOfBirth":" born 1940"}},{"meta":{"title":"Zig Zag","yearOfCreation":"1966","media":"Fabric and aluminum","dimensions":"19 5\/8 x 19 5\/8 x 19 5\/8 inches (49.8 x 49.8 x 49.8 cm)","edition":"","enteredBy":null,"detail":"","collection":"Deedie Rose","description":"","isLoanedTo":null,"loanedTo":"","loanLink":"","loanDuration":"","loanExhibition":null,"exhibitions":[{"value":"post:crb_exhibition:275","type":"post","subtype":"crb_exhibition","id":"275"},{"value":"post:crb_exhibition:405","type":"post","subtype":"crb_exhibition","id":"405"}],"artist":{"postID":"2264","fName":"Alighiero","lName":"Boetti","nationality":"Italian","yearOfBirth":" 1940\u20131994"}},"image":{"src":"https:\/\/thewarehousedallas.org\/wp-content\/uploads\/2020\/09\/boetti_Zig-Zag-opt.jpg","srcset":"https:\/\/thewarehousedallas.org\/wp-content\/uploads\/2020\/09\/boetti_Zig-Zag-opt.jpg 1440w, https:\/\/thewarehousedallas.org\/wp-content\/uploads\/2020\/09\/boetti_Zig-Zag-opt-200x300.jpg 200w, https:\/\/thewarehousedallas.org\/wp-content\/uploads\/2020\/09\/boetti_Zig-Zag-opt-682x1024.jpg 682w, https:\/\/thewarehousedallas.org\/wp-content\/uploads\/2020\/09\/boetti_Zig-Zag-opt-768x1153.jpg 768w, https:\/\/thewarehousedallas.org\/wp-content\/uploads\/2020\/09\/boetti_Zig-Zag-opt-1024x1536.jpg 1024w, https:\/\/thewarehousedallas.org\/wp-content\/uploads\/2020\/09\/boetti_Zig-Zag-opt-1365x2048.jpg 1365w, https:\/\/thewarehousedallas.org\/wp-content\/uploads\/2020\/09\/boetti_Zig-Zag-opt-315x473.jpg 315w, https:\/\/thewarehousedallas.org\/wp-content\/uploads\/2020\/09\/boetti_Zig-Zag-opt-454x681.jpg 454w, https:\/\/thewarehousedallas.org\/wp-content\/uploads\/2020\/09\/boetti_Zig-Zag-opt-714x1071.jpg 714w, https:\/\/thewarehousedallas.org\/wp-content\/uploads\/2020\/09\/boetti_Zig-Zag-opt-723x1085.jpg 723w, https:\/\/thewarehousedallas.org\/wp-content\/uploads\/2020\/09\/boetti_Zig-Zag-opt-585x878.jpg 585w, https:\/\/thewarehousedallas.org\/wp-content\/uploads\/2020\/09\/boetti_Zig-Zag-opt-577x866.jpg 577w, https:\/\/thewarehousedallas.org\/wp-content\/uploads\/2020\/09\/boetti_Zig-Zag-opt-388x583.jpg 388w","width":1440,"height":2161},"artist":{"postID":"2264","fName":"Alighiero","lName":"Boetti","nationality":"Italian","yearOfBirth":" 1940\u20131994"}},{"meta":{"title":"Torso","yearOfCreation":"1996","media":"Fabric","dimensions":"12 x 25 1\/2 x 16 1\/2 inches (30.5 x 64.8 x 41.9 cm)","edition":"","enteredBy":null,"detail":"","collection":"Collection of Robert and Marguerite Hoffman","description":"","isLoanedTo":null,"loanedTo":"","loanLink":"","loanDuration":"","loanExhibition":null,"exhibitions":[{"value":"post:crb_exhibition:275","type":"post","subtype":"crb_exhibition","id":"275"}],"artist":{"postID":"2266","fName":"Louise","lName":"Bourgeois","nationality":"American","yearOfBirth":"born France. 1911\u20132010"}},"image":{"src":"https:\/\/thewarehousedallas.org\/wp-content\/uploads\/2020\/09\/Bourgeois_1_0.jpg","srcset":"https:\/\/thewarehousedallas.org\/wp-content\/uploads\/2020\/09\/Bourgeois_1_0.jpg 1700w, https:\/\/thewarehousedallas.org\/wp-content\/uploads\/2020\/09\/Bourgeois_1_0-300x227.jpg 300w, https:\/\/thewarehousedallas.org\/wp-content\/uploads\/2020\/09\/Bourgeois_1_0-1024x776.jpg 1024w, https:\/\/thewarehousedallas.org\/wp-content\/uploads\/2020\/09\/Bourgeois_1_0-768x582.jpg 768w, https:\/\/thewarehousedallas.org\/wp-content\/uploads\/2020\/09\/Bourgeois_1_0-1536x1165.jpg 1536w, https:\/\/thewarehousedallas.org\/wp-content\/uploads\/2020\/09\/Bourgeois_1_0-315x239.jpg 315w, https:\/\/thewarehousedallas.org\/wp-content\/uploads\/2020\/09\/Bourgeois_1_0-454x344.jpg 454w, https:\/\/thewarehousedallas.org\/wp-content\/uploads\/2020\/09\/Bourgeois_1_0-714x541.jpg 714w, https:\/\/thewarehousedallas.org\/wp-content\/uploads\/2020\/09\/Bourgeois_1_0-723x548.jpg 723w, https:\/\/thewarehousedallas.org\/wp-content\/uploads\/2020\/09\/Bourgeois_1_0-585x444.jpg 585w, https:\/\/thewarehousedallas.org\/wp-content\/uploads\/2020\/09\/Bourgeois_1_0-577x438.jpg 577w, https:\/\/thewarehousedallas.org\/wp-content\/uploads\/2020\/09\/Bourgeois_1_0-769x583.jpg 769w","width":1700,"height":1289},"artist":{"postID":"2266","fName":"Louise","lName":"Bourgeois","nationality":"American","yearOfBirth":"born France. 1911\u20132010"}},{"meta":{"title":"Untitled","yearOfCreation":"2002","media":"Fabric and steel","dimensions":"76 x 12 x 10 inches (193 x 30.5 x 25.4 cm)","edition":"","enteredBy":null,"detail":"","collection":"Collection of Deedie Potter Rose","description":"","isLoanedTo":null,"loanedTo":"","loanLink":"","loanDuration":"","loanExhibition":null,"exhibitions":[{"value":"post:crb_exhibition:275","type":"post","subtype":"crb_exhibition","id":"275"},{"value":"post:crb_exhibition:59","type":"post","subtype":"crb_exhibition","id":"59"}],"artist":{"postID":"2266","fName":"Louise","lName":"Bourgeois","nationality":"American","yearOfBirth":"born France. 1911\u20132010"}},"image":{"src":"https:\/\/thewarehousedallas.org\/wp-content\/uploads\/2020\/09\/bourgeois_l_untitled2002_01.jpeg","srcset":"https:\/\/thewarehousedallas.org\/wp-content\/uploads\/2020\/09\/bourgeois_l_untitled2002_01.jpeg 1337w, https:\/\/thewarehousedallas.org\/wp-content\/uploads\/2020\/09\/bourgeois_l_untitled2002_01-160x300.jpeg 160w, https:\/\/thewarehousedallas.org\/wp-content\/uploads\/2020\/09\/bourgeois_l_untitled2002_01-548x1024.jpeg 548w, https:\/\/thewarehousedallas.org\/wp-content\/uploads\/2020\/09\/bourgeois_l_untitled2002_01-768x1436.jpeg 768w, https:\/\/thewarehousedallas.org\/wp-content\/uploads\/2020\/09\/bourgeois_l_untitled2002_01-821x1536.jpeg 821w, https:\/\/thewarehousedallas.org\/wp-content\/uploads\/2020\/09\/bourgeois_l_untitled2002_01-1095x2048.jpeg 1095w, https:\/\/thewarehousedallas.org\/wp-content\/uploads\/2020\/09\/bourgeois_l_untitled2002_01-315x589.jpeg 315w, https:\/\/thewarehousedallas.org\/wp-content\/uploads\/2020\/09\/bourgeois_l_untitled2002_01-454x849.jpeg 454w, https:\/\/thewarehousedallas.org\/wp-content\/uploads\/2020\/09\/bourgeois_l_untitled2002_01-714x1335.jpeg 714w, https:\/\/thewarehousedallas.org\/wp-content\/uploads\/2020\/09\/bourgeois_l_untitled2002_01-723x1352.jpeg 723w, https:\/\/thewarehousedallas.org\/wp-content\/uploads\/2020\/09\/bourgeois_l_untitled2002_01-585x1094.jpeg 585w, https:\/\/thewarehousedallas.org\/wp-content\/uploads\/2020\/09\/bourgeois_l_untitled2002_01-577x1079.jpeg 577w, https:\/\/thewarehousedallas.org\/wp-content\/uploads\/2020\/09\/bourgeois_l_untitled2002_01-312x583.jpeg 312w","width":1337,"height":2500},"artist":{"postID":"2266","fName":"Louise","lName":"Bourgeois","nationality":"American","yearOfBirth":"born France. 1911\u20132010"}},{"meta":{"title":"A Truly Rich Man is One Whose Children Run Into His Arms When His Hands are Empty","yearOfCreation":"2008","media":"Mixed media collage on canvas","dimensions":"102 x 144 inches (259.1 x 365.8 cm)","edition":"","enteredBy":null,"detail":"","collection":"Collection of Marguerite Steed Hoffman","description":"","isLoanedTo":null,"loanedTo":"","loanLink":"","loanDuration":"","loanExhibition":null,"exhibitions":[{"value":"post:crb_exhibition:275","type":"post","subtype":"crb_exhibition","id":"275"}],"artist":{"postID":"2268","fName":"Mark","lName":"Bradford","nationality":"American","yearOfBirth":" born 1961"}},"image":{"src":"https:\/\/thewarehousedallas.org\/wp-content\/uploads\/2020\/09\/Bradford_3.jpg","srcset":"https:\/\/thewarehousedallas.org\/wp-content\/uploads\/2020\/09\/Bradford_3.jpg 1700w, https:\/\/thewarehousedallas.org\/wp-content\/uploads\/2020\/09\/Bradford_3-300x215.jpg 300w, https:\/\/thewarehousedallas.org\/wp-content\/uploads\/2020\/09\/Bradford_3-1024x734.jpg 1024w, https:\/\/thewarehousedallas.org\/wp-content\/uploads\/2020\/09\/Bradford_3-768x551.jpg 768w, https:\/\/thewarehousedallas.org\/wp-content\/uploads\/2020\/09\/Bradford_3-1536x1101.jpg 1536w, https:\/\/thewarehousedallas.org\/wp-content\/uploads\/2020\/09\/Bradford_3-315x226.jpg 315w, https:\/\/thewarehousedallas.org\/wp-content\/uploads\/2020\/09\/Bradford_3-454x326.jpg 454w, https:\/\/thewarehousedallas.org\/wp-content\/uploads\/2020\/09\/Bradford_3-714x512.jpg 714w, https:\/\/thewarehousedallas.org\/wp-content\/uploads\/2020\/09\/Bradford_3-723x518.jpg 723w, https:\/\/thewarehousedallas.org\/wp-content\/uploads\/2020\/09\/Bradford_3-585x419.jpg 585w, https:\/\/thewarehousedallas.org\/wp-content\/uploads\/2020\/09\/Bradford_3-577x414.jpg 577w, https:\/\/thewarehousedallas.org\/wp-content\/uploads\/2020\/09\/Bradford_3-813x583.jpg 813w","width":1700,"height":1219},"artist":{"postID":"2268","fName":"Mark","lName":"Bradford","nationality":"American","yearOfBirth":" born 1961"}},{"meta":{"title":"Vestigii No. 4 (Vestiges No. 4)","yearOfCreation":"1978","media":"Textile collage on paper","dimensions":"Framed: 13 5\/8 x 19 5\/8 inches (34.6 x 49.8 cm)","edition":"","enteredBy":null,"detail":"","collection":"The Rose Collection","description":"","isLoanedTo":null,"loanedTo":"","loanLink":"","loanDuration":"","loanExhibition":null,"exhibitions":[{"value":"post:crb_exhibition:275","type":"post","subtype":"crb_exhibition","id":"275"}],"artist":{"postID":"2270","fName":"Geta","lName":"Br\u0103tescu","nationality":"Romanian","yearOfBirth":" 1926\u20132018"}},"image":{"src":"https:\/\/thewarehousedallas.org\/wp-content\/uploads\/2020\/09\/Bratescu_Vestigii-No.-4-Todora.jpg","srcset":"https:\/\/thewarehousedallas.org\/wp-content\/uploads\/2020\/09\/Bratescu_Vestigii-No.-4-Todora.jpg 2216w, https:\/\/thewarehousedallas.org\/wp-content\/uploads\/2020\/09\/Bratescu_Vestigii-No.-4-Todora-300x215.jpg 300w, https:\/\/thewarehousedallas.org\/wp-content\/uploads\/2020\/09\/Bratescu_Vestigii-No.-4-Todora-1024x735.jpg 1024w, https:\/\/thewarehousedallas.org\/wp-content\/uploads\/2020\/09\/Bratescu_Vestigii-No.-4-Todora-768x551.jpg 768w, https:\/\/thewarehousedallas.org\/wp-content\/uploads\/2020\/09\/Bratescu_Vestigii-No.-4-Todora-1536x1103.jpg 1536w, https:\/\/thewarehousedallas.org\/wp-content\/uploads\/2020\/09\/Bratescu_Vestigii-No.-4-Todora-2048x1470.jpg 2048w, https:\/\/thewarehousedallas.org\/wp-content\/uploads\/2020\/09\/Bratescu_Vestigii-No.-4-Todora-315x226.jpg 315w, https:\/\/thewarehousedallas.org\/wp-content\/uploads\/2020\/09\/Bratescu_Vestigii-No.-4-Todora-1920x1378.jpg 1920w, https:\/\/thewarehousedallas.org\/wp-content\/uploads\/2020\/09\/Bratescu_Vestigii-No.-4-Todora-454x326.jpg 454w, https:\/\/thewarehousedallas.org\/wp-content\/uploads\/2020\/09\/Bratescu_Vestigii-No.-4-Todora-714x513.jpg 714w, https:\/\/thewarehousedallas.org\/wp-content\/uploads\/2020\/09\/Bratescu_Vestigii-No.-4-Todora-723x519.jpg 723w, https:\/\/thewarehousedallas.org\/wp-content\/uploads\/2020\/09\/Bratescu_Vestigii-No.-4-Todora-585x420.jpg 585w, https:\/\/thewarehousedallas.org\/wp-content\/uploads\/2020\/09\/Bratescu_Vestigii-No.-4-Todora-577x414.jpg 577w, https:\/\/thewarehousedallas.org\/wp-content\/uploads\/2020\/09\/Bratescu_Vestigii-No.-4-Todora-812x583.jpg 812w","width":2216,"height":1591},"artist":{"postID":"2270","fName":"Geta","lName":"Br\u0103tescu","nationality":"Romanian","yearOfBirth":" 1926\u20132018"}},{"meta":{"title":"Ovale d'oeufs 1234567 (Oval of Eggs 1234567)","yearOfCreation":"1965","media":"Eggshells and oil paint on wood panel","dimensions":"39 3\/8 x 31 1\/2 x 4 3\/4 inches (100 x 80 x 12.1 cm)","edition":"","enteredBy":null,"detail":"","collection":"","description":"","isLoanedTo":null,"loanedTo":"","loanLink":"","loanDuration":"","loanExhibition":null,"exhibitions":[{"value":"post:crb_exhibition:268","type":"post","subtype":"crb_exhibition","id":"268"},{"value":"post:crb_exhibition:275","type":"post","subtype":"crb_exhibition","id":"275"},{"value":"post:crb_exhibition:283","type":"post","subtype":"crb_exhibition","id":"283"}],"artist":{"postID":"2273","fName":"Marcel","lName":"Broodthaers","nationality":"Belgian","yearOfBirth":" 1924\u20131976"}},"image":{"src":"https:\/\/thewarehousedallas.org\/wp-content\/uploads\/2020\/09\/broodthaers_ovaledoeufs.jpg","srcset":"https:\/\/thewarehousedallas.org\/wp-content\/uploads\/2020\/09\/broodthaers_ovaledoeufs.jpg 1689w, https:\/\/thewarehousedallas.org\/wp-content\/uploads\/2020\/09\/broodthaers_ovaledoeufs-220x300.jpg 220w, https:\/\/thewarehousedallas.org\/wp-content\/uploads\/2020\/09\/broodthaers_ovaledoeufs-750x1024.jpg 750w, https:\/\/thewarehousedallas.org\/wp-content\/uploads\/2020\/09\/broodthaers_ovaledoeufs-768x1049.jpg 768w, https:\/\/thewarehousedallas.org\/wp-content\/uploads\/2020\/09\/broodthaers_ovaledoeufs-1125x1536.jpg 1125w, https:\/\/thewarehousedallas.org\/wp-content\/uploads\/2020\/09\/broodthaers_ovaledoeufs-1500x2048.jpg 1500w, https:\/\/thewarehousedallas.org\/wp-content\/uploads\/2020\/09\/broodthaers_ovaledoeufs-315x430.jpg 315w, https:\/\/thewarehousedallas.org\/wp-content\/uploads\/2020\/09\/broodthaers_ovaledoeufs-454x620.jpg 454w, https:\/\/thewarehousedallas.org\/wp-content\/uploads\/2020\/09\/broodthaers_ovaledoeufs-714x975.jpg 714w, https:\/\/thewarehousedallas.org\/wp-content\/uploads\/2020\/09\/broodthaers_ovaledoeufs-723x987.jpg 723w, https:\/\/thewarehousedallas.org\/wp-content\/uploads\/2020\/09\/broodthaers_ovaledoeufs-585x799.jpg 585w, https:\/\/thewarehousedallas.org\/wp-content\/uploads\/2020\/09\/broodthaers_ovaledoeufs-577x788.jpg 577w, https:\/\/thewarehousedallas.org\/wp-content\/uploads\/2020\/09\/broodthaers_ovaledoeufs-427x583.jpg 427w","width":1689,"height":2306},"artist":{"postID":"2273","fName":"Marcel","lName":"Broodthaers","nationality":"Belgian","yearOfBirth":" 1924\u20131976"}},{"meta":{"title":"Puerta Verde (Green Door)","yearOfCreation":"1988","media":"Gauze and caoutchouc skin","dimensions":"80 3\/4 x 53 7\/8 inches (205 x 137 cm)","edition":"","enteredBy":null,"detail":"","collection":"The Rose Collection","description":"","isLoanedTo":null,"loanedTo":"","loanLink":"","loanDuration":"","loanExhibition":null,"exhibitions":[{"value":"post:crb_exhibition:275","type":"post","subtype":"crb_exhibition","id":"275"}],"artist":{"postID":"2275","fName":"Heidi","lName":"Bucher","nationality":"Swiss","yearOfBirth":" 1926\u20131993"}},"image":{"src":"https:\/\/thewarehousedallas.org\/wp-content\/uploads\/2020\/09\/Bucher_Puerta-Verde.jpg","srcset":"https:\/\/thewarehousedallas.org\/wp-content\/uploads\/2020\/09\/Bucher_Puerta-Verde.jpg 1700w, https:\/\/thewarehousedallas.org\/wp-content\/uploads\/2020\/09\/Bucher_Puerta-Verde-203x300.jpg 203w, https:\/\/thewarehousedallas.org\/wp-content\/uploads\/2020\/09\/Bucher_Puerta-Verde-692x1024.jpg 692w, https:\/\/thewarehousedallas.org\/wp-content\/uploads\/2020\/09\/Bucher_Puerta-Verde-768x1137.jpg 768w, https:\/\/thewarehousedallas.org\/wp-content\/uploads\/2020\/09\/Bucher_Puerta-Verde-1037x1536.jpg 1037w, https:\/\/thewarehousedallas.org\/wp-content\/uploads\/2020\/09\/Bucher_Puerta-Verde-1383x2048.jpg 1383w, https:\/\/thewarehousedallas.org\/wp-content\/uploads\/2020\/09\/Bucher_Puerta-Verde-315x466.jpg 315w, https:\/\/thewarehousedallas.org\/wp-content\/uploads\/2020\/09\/Bucher_Puerta-Verde-454x672.jpg 454w, https:\/\/thewarehousedallas.org\/wp-content\/uploads\/2020\/09\/Bucher_Puerta-Verde-714x1057.jpg 714w, https:\/\/thewarehousedallas.org\/wp-content\/uploads\/2020\/09\/Bucher_Puerta-Verde-723x1070.jpg 723w, https:\/\/thewarehousedallas.org\/wp-content\/uploads\/2020\/09\/Bucher_Puerta-Verde-585x866.jpg 585w, https:\/\/thewarehousedallas.org\/wp-content\/uploads\/2020\/09\/Bucher_Puerta-Verde-577x854.jpg 577w, https:\/\/thewarehousedallas.org\/wp-content\/uploads\/2020\/09\/Bucher_Puerta-Verde-394x583.jpg 394w, https:\/\/thewarehousedallas.org\/wp-content\/uploads\/2020\/09\/Bucher_Puerta-Verde-676x1000.jpg 676w","width":1700,"height":2517},"artist":{"postID":"2275","fName":"Heidi","lName":"Bucher","nationality":"Swiss","yearOfBirth":" 1926\u20131993"}},{"meta":{"title":"Cretto B2","yearOfCreation":"1973","media":"Acrovinyl on cellotex","dimensions":"59 x 49 1\/4 inches (149.9 x 125.1 cm)","edition":"","enteredBy":null,"detail":"","collection":"The Rachofsky Collection","description":"","isLoanedTo":null,"loanedTo":"","loanLink":"","loanDuration":"","loanExhibition":null,"exhibitions":[{"value":"post:crb_exhibition:266","type":"post","subtype":"crb_exhibition","id":"266"},{"value":"post:crb_exhibition:268","type":"post","subtype":"crb_exhibition","id":"268"},{"value":"post:crb_exhibition:275","type":"post","subtype":"crb_exhibition","id":"275"},{"value":"post:crb_exhibition:5106","type":"post","subtype":"crb_exhibition","id":"5106"}],"artist":{"postID":"2276","fName":"Alberto","lName":"Burri","nationality":"Italian","yearOfBirth":" 1915\u20131995"}},"image":{"src":"https:\/\/thewarehousedallas.org\/wp-content\/uploads\/2020\/09\/parallelviews_gallery16_03_Burri.jpg","srcset":"https:\/\/thewarehousedallas.org\/wp-content\/uploads\/2020\/09\/parallelviews_gallery16_03_Burri.jpg 1700w, https:\/\/thewarehousedallas.org\/wp-content\/uploads\/2020\/09\/parallelviews_gallery16_03_Burri-253x300.jpg 253w, https:\/\/thewarehousedallas.org\/wp-content\/uploads\/2020\/09\/parallelviews_gallery16_03_Burri-865x1024.jpg 865w, https:\/\/thewarehousedallas.org\/wp-content\/uploads\/2020\/09\/parallelviews_gallery16_03_Burri-768x909.jpg 768w, https:\/\/thewarehousedallas.org\/wp-content\/uploads\/2020\/09\/parallelviews_gallery16_03_Burri-1297x1536.jpg 1297w, https:\/\/thewarehousedallas.org\/wp-content\/uploads\/2020\/09\/parallelviews_gallery16_03_Burri-315x373.jpg 315w, https:\/\/thewarehousedallas.org\/wp-content\/uploads\/2020\/09\/parallelviews_gallery16_03_Burri-454x538.jpg 454w, https:\/\/thewarehousedallas.org\/wp-content\/uploads\/2020\/09\/parallelviews_gallery16_03_Burri-714x845.jpg 714w, https:\/\/thewarehousedallas.org\/wp-content\/uploads\/2020\/09\/parallelviews_gallery16_03_Burri-723x856.jpg 723w, https:\/\/thewarehousedallas.org\/wp-content\/uploads\/2020\/09\/parallelviews_gallery16_03_Burri-585x693.jpg 585w, https:\/\/thewarehousedallas.org\/wp-content\/uploads\/2020\/09\/parallelviews_gallery16_03_Burri-577x683.jpg 577w, https:\/\/thewarehousedallas.org\/wp-content\/uploads\/2020\/09\/parallelviews_gallery16_03_Burri-492x583.jpg 492w","width":1700,"height":2013},"artist":{"postID":"2276","fName":"Alberto","lName":"Burri","nationality":"Italian","yearOfBirth":" 1915\u20131995"}},{"meta":{"title":"Is","yearOfCreation":"1989","media":"Gilded marble","dimensions":"Diameter: 23 1\/2 inches (59.7 cm)","edition":"","enteredBy":null,"detail":"","collection":"Collection of Marguerite Steed Hoffman","description":"","isLoanedTo":null,"loanedTo":"","loanLink":"","loanDuration":"","loanExhibition":null,"exhibitions":[{"value":"post:crb_exhibition:275","type":"post","subtype":"crb_exhibition","id":"275"}],"artist":{"postID":"2277","fName":"James Lee","lName":"Byars","nationality":"American","yearOfBirth":" 1932\u20131997"}},"image":{"src":"https:\/\/thewarehousedallas.org\/wp-content\/uploads\/2020\/09\/byars_jameslee_is02.jpg","srcset":"https:\/\/thewarehousedallas.org\/wp-content\/uploads\/2020\/09\/byars_jameslee_is02.jpg 2500w, https:\/\/thewarehousedallas.org\/wp-content\/uploads\/2020\/09\/byars_jameslee_is02-300x200.jpg 300w, https:\/\/thewarehousedallas.org\/wp-content\/uploads\/2020\/09\/byars_jameslee_is02-1024x683.jpg 1024w, https:\/\/thewarehousedallas.org\/wp-content\/uploads\/2020\/09\/byars_jameslee_is02-768x512.jpg 768w, https:\/\/thewarehousedallas.org\/wp-content\/uploads\/2020\/09\/byars_jameslee_is02-1536x1024.jpg 1536w, https:\/\/thewarehousedallas.org\/wp-content\/uploads\/2020\/09\/byars_jameslee_is02-2048x1366.jpg 2048w, https:\/\/thewarehousedallas.org\/wp-content\/uploads\/2020\/09\/byars_jameslee_is02-315x210.jpg 315w, https:\/\/thewarehousedallas.org\/wp-content\/uploads\/2020\/09\/byars_jameslee_is02-1920x1280.jpg 1920w, https:\/\/thewarehousedallas.org\/wp-content\/uploads\/2020\/09\/byars_jameslee_is02-454x303.jpg 454w, https:\/\/thewarehousedallas.org\/wp-content\/uploads\/2020\/09\/byars_jameslee_is02-714x476.jpg 714w, https:\/\/thewarehousedallas.org\/wp-content\/uploads\/2020\/09\/byars_jameslee_is02-723x482.jpg 723w, https:\/\/thewarehousedallas.org\/wp-content\/uploads\/2020\/09\/byars_jameslee_is02-585x390.jpg 585w, https:\/\/thewarehousedallas.org\/wp-content\/uploads\/2020\/09\/byars_jameslee_is02-577x385.jpg 577w, https:\/\/thewarehousedallas.org\/wp-content\/uploads\/2020\/09\/byars_jameslee_is02-874x583.jpg 874w","width":2500,"height":1667},"artist":{"postID":"2277","fName":"James Lee","lName":"Byars","nationality":"American","yearOfBirth":" 1932\u20131997"}},{"meta":{"title":"#56 Prototype of Port Bacar\u00e9s Sculpture","yearOfCreation":"1964","media":"Painted wood","dimensions":"26 x 8 1\/8 x 8 1\/2 inches (66 x 20.6 x 21.6 cm)","edition":"","enteredBy":null,"detail":"","collection":"The Rose Collection","description":"","isLoanedTo":null,"loanedTo":"","loanLink":"","loanDuration":"","loanExhibition":null,"exhibitions":[{"value":"post:crb_exhibition:275","type":"post","subtype":"crb_exhibition","id":"275"}],"artist":{"postID":"2279","fName":"Sergio","lName":"Camargo","nationality":"Brazilian","yearOfBirth":" 1930\u20131990"}},"image":{"src":"https:\/\/thewarehousedallas.org\/wp-content\/uploads\/2020\/09\/deCamargo_56-Prototype-of-Port-Bacares-Sculpture.jpg","srcset":"https:\/\/thewarehousedallas.org\/wp-content\/uploads\/2020\/09\/deCamargo_56-Prototype-of-Port-Bacares-Sculpture.jpg 1700w, https:\/\/thewarehousedallas.org\/wp-content\/uploads\/2020\/09\/deCamargo_56-Prototype-of-Port-Bacares-Sculpture-286x300.jpg 286w, https:\/\/thewarehousedallas.org\/wp-content\/uploads\/2020\/09\/deCamargo_56-Prototype-of-Port-Bacares-Sculpture-976x1024.jpg 976w, https:\/\/thewarehousedallas.org\/wp-content\/uploads\/2020\/09\/deCamargo_56-Prototype-of-Port-Bacares-Sculpture-768x805.jpg 768w, https:\/\/thewarehousedallas.org\/wp-content\/uploads\/2020\/09\/deCamargo_56-Prototype-of-Port-Bacares-Sculpture-1464x1536.jpg 1464w, https:\/\/thewarehousedallas.org\/wp-content\/uploads\/2020\/09\/deCamargo_56-Prototype-of-Port-Bacares-Sculpture-315x330.jpg 315w, https:\/\/thewarehousedallas.org\/wp-content\/uploads\/2020\/09\/deCamargo_56-Prototype-of-Port-Bacares-Sculpture-454x476.jpg 454w, https:\/\/thewarehousedallas.org\/wp-content\/uploads\/2020\/09\/deCamargo_56-Prototype-of-Port-Bacares-Sculpture-714x749.jpg 714w, https:\/\/thewarehousedallas.org\/wp-content\/uploads\/2020\/09\/deCamargo_56-Prototype-of-Port-Bacares-Sculpture-723x758.jpg 723w, https:\/\/thewarehousedallas.org\/wp-content\/uploads\/2020\/09\/deCamargo_56-Prototype-of-Port-Bacares-Sculpture-585x614.jpg 585w, https:\/\/thewarehousedallas.org\/wp-content\/uploads\/2020\/09\/deCamargo_56-Prototype-of-Port-Bacares-Sculpture-577x605.jpg 577w, https:\/\/thewarehousedallas.org\/wp-content\/uploads\/2020\/09\/deCamargo_56-Prototype-of-Port-Bacares-Sculpture-556x583.jpg 556w","width":1700,"height":1783},"artist":{"postID":"2279","fName":"Sergio","lName":"Camargo","nationality":"Brazilian","yearOfBirth":" 1930\u20131990"}},{"meta":{"title":"Relief No. 262","yearOfCreation":"1969","media":"Wood relief and paint","dimensions":"Panel: 47 1\/4 x 39 3\/8 x 3 1\/8 inches (120 x 100 x 7.9 cm)","edition":"","enteredBy":null,"detail":"","collection":"Dallas Museum of Art, gift of Mr. and Mrs. James H. Clark","description":"","isLoanedTo":null,"loanedTo":"","loanLink":"","loanDuration":"","loanExhibition":null,"exhibitions":[{"value":"post:crb_exhibition:275","type":"post","subtype":"crb_exhibition","id":"275"}],"artist":{"postID":"2279","fName":"Sergio","lName":"Camargo","nationality":"Brazilian","yearOfBirth":" 1930\u20131990"}},"image":{"src":"https:\/\/thewarehousedallas.org\/wp-content\/uploads\/2020\/09\/carmargo_S_relief262_01-Todora.jpg","srcset":"https:\/\/thewarehousedallas.org\/wp-content\/uploads\/2020\/09\/carmargo_S_relief262_01-Todora.jpg 1810w, https:\/\/thewarehousedallas.org\/wp-content\/uploads\/2020\/09\/carmargo_S_relief262_01-Todora-247x300.jpg 247w, https:\/\/thewarehousedallas.org\/wp-content\/uploads\/2020\/09\/carmargo_S_relief262_01-Todora-844x1024.jpg 844w, https:\/\/thewarehousedallas.org\/wp-content\/uploads\/2020\/09\/carmargo_S_relief262_01-Todora-768x931.jpg 768w, https:\/\/thewarehousedallas.org\/wp-content\/uploads\/2020\/09\/carmargo_S_relief262_01-Todora-1267x1536.jpg 1267w, https:\/\/thewarehousedallas.org\/wp-content\/uploads\/2020\/09\/carmargo_S_relief262_01-Todora-1689x2048.jpg 1689w, https:\/\/thewarehousedallas.org\/wp-content\/uploads\/2020\/09\/carmargo_S_relief262_01-Todora-315x382.jpg 315w, https:\/\/thewarehousedallas.org\/wp-content\/uploads\/2020\/09\/carmargo_S_relief262_01-Todora-454x551.jpg 454w, https:\/\/thewarehousedallas.org\/wp-content\/uploads\/2020\/09\/carmargo_S_relief262_01-Todora-714x866.jpg 714w, https:\/\/thewarehousedallas.org\/wp-content\/uploads\/2020\/09\/carmargo_S_relief262_01-Todora-723x877.jpg 723w, https:\/\/thewarehousedallas.org\/wp-content\/uploads\/2020\/09\/carmargo_S_relief262_01-Todora-585x709.jpg 585w, https:\/\/thewarehousedallas.org\/wp-content\/uploads\/2020\/09\/carmargo_S_relief262_01-Todora-577x700.jpg 577w, https:\/\/thewarehousedallas.org\/wp-content\/uploads\/2020\/09\/carmargo_S_relief262_01-Todora-481x583.jpg 481w","width":1810,"height":2195},"artist":{"postID":"2279","fName":"Sergio","lName":"Camargo","nationality":"Brazilian","yearOfBirth":" 1930\u20131990"}},{"meta":{"title":"Superficie Blu (Blue Surface)","yearOfCreation":"1965","media":"Oil on canvas","dimensions":"72 x 107 3\/4 inches (182.9 x 273.7 cm)","edition":"","enteredBy":null,"detail":"","collection":"","description":"","isLoanedTo":null,"loanedTo":"","loanLink":"","loanDuration":"","loanExhibition":null,"exhibitions":[{"value":"post:crb_exhibition:268","type":"post","subtype":"crb_exhibition","id":"268"},{"value":"post:crb_exhibition:275","type":"post","subtype":"crb_exhibition","id":"275"}],"artist":{"postID":"127","fName":"Enrico","lName":"Castellani","nationality":"Italian","yearOfBirth":" 1930\u20132017"}},"image":{"src":"https:\/\/thewarehousedallas.org\/wp-content\/uploads\/2020\/09\/castellani_superficieblu_edit-scaled.jpg","srcset":"https:\/\/thewarehousedallas.org\/wp-content\/uploads\/2020\/09\/castellani_superficieblu_edit-scaled.jpg 2560w, https:\/\/thewarehousedallas.org\/wp-content\/uploads\/2020\/09\/castellani_superficieblu_edit-300x200.jpg 300w, https:\/\/thewarehousedallas.org\/wp-content\/uploads\/2020\/09\/castellani_superficieblu_edit-1024x683.jpg 1024w, https:\/\/thewarehousedallas.org\/wp-content\/uploads\/2020\/09\/castellani_superficieblu_edit-768x512.jpg 768w, https:\/\/thewarehousedallas.org\/wp-content\/uploads\/2020\/09\/castellani_superficieblu_edit-1536x1024.jpg 1536w, https:\/\/thewarehousedallas.org\/wp-content\/uploads\/2020\/09\/castellani_superficieblu_edit-2048x1365.jpg 2048w, https:\/\/thewarehousedallas.org\/wp-content\/uploads\/2020\/09\/castellani_superficieblu_edit-315x210.jpg 315w, https:\/\/thewarehousedallas.org\/wp-content\/uploads\/2020\/09\/castellani_superficieblu_edit-1920x1280.jpg 1920w, https:\/\/thewarehousedallas.org\/wp-content\/uploads\/2020\/09\/castellani_superficieblu_edit-454x303.jpg 454w, https:\/\/thewarehousedallas.org\/wp-content\/uploads\/2020\/09\/castellani_superficieblu_edit-714x476.jpg 714w, https:\/\/thewarehousedallas.org\/wp-content\/uploads\/2020\/09\/castellani_superficieblu_edit-723x482.jpg 723w, https:\/\/thewarehousedallas.org\/wp-content\/uploads\/2020\/09\/castellani_superficieblu_edit-585x390.jpg 585w, https:\/\/thewarehousedallas.org\/wp-content\/uploads\/2020\/09\/castellani_superficieblu_edit-577x385.jpg 577w, https:\/\/thewarehousedallas.org\/wp-content\/uploads\/2020\/09\/castellani_superficieblu_edit-875x583.jpg 875w","width":2560,"height":1707},"artist":{"postID":"127","fName":"Enrico","lName":"Castellani","nationality":"Italian","yearOfBirth":" 1930\u20132017"}},{"meta":{"title":"Rap Psalm II","yearOfCreation":"1999","media":"Painted chromium and painted steel","dimensions":"103 1\/2 x 59 x 47 inches (262.9 x 149.9 x 119.4 cm)","edition":"","enteredBy":null,"detail":"","collection":"","description":"","isLoanedTo":null,"loanedTo":"","loanLink":"","loanDuration":"","loanExhibition":null,"exhibitions":[{"value":"post:crb_exhibition:266","type":"post","subtype":"crb_exhibition","id":"266"},{"value":"post:crb_exhibition:275","type":"post","subtype":"crb_exhibition","id":"275"}],"artist":{"postID":"2284","fName":"John","lName":"Chamberlain","nationality":"American","yearOfBirth":" 1927\u20132011"}},"image":{"src":"https:\/\/thewarehousedallas.org\/wp-content\/uploads\/2020\/09\/chamberlain_rappsalmII.jpg","srcset":"https:\/\/thewarehousedallas.org\/wp-content\/uploads\/2020\/09\/chamberlain_rappsalmII.jpg 1666w, https:\/\/thewarehousedallas.org\/wp-content\/uploads\/2020\/09\/chamberlain_rappsalmII-200x300.jpg 200w, https:\/\/thewarehousedallas.org\/wp-content\/uploads\/2020\/09\/chamberlain_rappsalmII-682x1024.jpg 682w, https:\/\/thewarehousedallas.org\/wp-content\/uploads\/2020\/09\/chamberlain_rappsalmII-768x1152.jpg 768w, https:\/\/thewarehousedallas.org\/wp-content\/uploads\/2020\/09\/chamberlain_rappsalmII-1024x1536.jpg 1024w, https:\/\/thewarehousedallas.org\/wp-content\/uploads\/2020\/09\/chamberlain_rappsalmII-1365x2048.jpg 1365w, https:\/\/thewarehousedallas.org\/wp-content\/uploads\/2020\/09\/chamberlain_rappsalmII-315x473.jpg 315w, https:\/\/thewarehousedallas.org\/wp-content\/uploads\/2020\/09\/chamberlain_rappsalmII-454x681.jpg 454w, https:\/\/thewarehousedallas.org\/wp-content\/uploads\/2020\/09\/chamberlain_rappsalmII-714x1071.jpg 714w, https:\/\/thewarehousedallas.org\/wp-content\/uploads\/2020\/09\/chamberlain_rappsalmII-723x1085.jpg 723w, https:\/\/thewarehousedallas.org\/wp-content\/uploads\/2020\/09\/chamberlain_rappsalmII-585x878.jpg 585w, https:\/\/thewarehousedallas.org\/wp-content\/uploads\/2020\/09\/chamberlain_rappsalmII-577x866.jpg 577w, https:\/\/thewarehousedallas.org\/wp-content\/uploads\/2020\/09\/chamberlain_rappsalmII-389x583.jpg 389w","width":1666,"height":2500},"artist":{"postID":"2284","fName":"John","lName":"Chamberlain","nationality":"American","yearOfBirth":" 1927\u20132011"}},{"meta":{"title":"The Liberation of the Great Ladies","yearOfCreation":"1973","media":"Sprayed acrylic and ink on canvas","dimensions":"40 x 40 inches (101.6 x 101.6 cm)","edition":"","enteredBy":null,"detail":"","collection":"The Rachofsky Collection","description":"","isLoanedTo":null,"loanedTo":"","loanLink":"","loanDuration":"","loanExhibition":null,"exhibitions":[{"value":"post:crb_exhibition:275","type":"post","subtype":"crb_exhibition","id":"275"},{"value":"post:crb_exhibition:277","type":"post","subtype":"crb_exhibition","id":"277"},{"value":"post:crb_exhibition:5106","type":"post","subtype":"crb_exhibition","id":"5106"}],"artist":{"postID":"2286","fName":"Judy","lName":"Chicago","nationality":"American","yearOfBirth":" born 1939"}},"image":{"src":"https:\/\/thewarehousedallas.org\/wp-content\/uploads\/2020\/09\/17chicago_j_LGL1973_01_0.jpg","srcset":"https:\/\/thewarehousedallas.org\/wp-content\/uploads\/2020\/09\/17chicago_j_LGL1973_01_0.jpg 1700w, https:\/\/thewarehousedallas.org\/wp-content\/uploads\/2020\/09\/17chicago_j_LGL1973_01_0-291x300.jpg 291w, https:\/\/thewarehousedallas.org\/wp-content\/uploads\/2020\/09\/17chicago_j_LGL1973_01_0-994x1024.jpg 994w, https:\/\/thewarehousedallas.org\/wp-content\/uploads\/2020\/09\/17chicago_j_LGL1973_01_0-768x791.jpg 768w, https:\/\/thewarehousedallas.org\/wp-content\/uploads\/2020\/09\/17chicago_j_LGL1973_01_0-1490x1536.jpg 1490w, https:\/\/thewarehousedallas.org\/wp-content\/uploads\/2020\/09\/17chicago_j_LGL1973_01_0-315x325.jpg 315w, https:\/\/thewarehousedallas.org\/wp-content\/uploads\/2020\/09\/17chicago_j_LGL1973_01_0-454x468.jpg 454w, https:\/\/thewarehousedallas.org\/wp-content\/uploads\/2020\/09\/17chicago_j_LGL1973_01_0-714x736.jpg 714w, https:\/\/thewarehousedallas.org\/wp-content\/uploads\/2020\/09\/17chicago_j_LGL1973_01_0-723x745.jpg 723w, https:\/\/thewarehousedallas.org\/wp-content\/uploads\/2020\/09\/17chicago_j_LGL1973_01_0-585x603.jpg 585w, https:\/\/thewarehousedallas.org\/wp-content\/uploads\/2020\/09\/17chicago_j_LGL1973_01_0-577x595.jpg 577w, https:\/\/thewarehousedallas.org\/wp-content\/uploads\/2020\/09\/17chicago_j_LGL1973_01_0-566x583.jpg 566w","width":1700,"height":1752},"artist":{"postID":"2286","fName":"Judy","lName":"Chicago","nationality":"American","yearOfBirth":" born 1939"}},{"meta":{"title":"Bicho (Creature)","yearOfCreation":"1960","media":"Aluminum","dimensions":"Installation dimensions variable; 12 1\/4 x 9 7\/8 x 8 5\/8 inches (31.1 x 25.1 x 21.9 cm)","edition":"","enteredBy":null,"detail":"","collection":"Deedie Rose","description":"","isLoanedTo":null,"loanedTo":"","loanLink":"","loanDuration":"","loanExhibition":null,"exhibitions":[{"value":"post:crb_exhibition:275","type":"post","subtype":"crb_exhibition","id":"275"},{"value":"post:crb_exhibition:283","type":"post","subtype":"crb_exhibition","id":"283"}],"artist":{"postID":"2291","fName":"Lygia","lName":"Clark","nationality":"Brazilian","yearOfBirth":" 1920\u20131988"}},"image":{"src":"https:\/\/thewarehousedallas.org\/wp-content\/uploads\/2020\/09\/clark_bicho_03-scaled.jpg","srcset":"https:\/\/thewarehousedallas.org\/wp-content\/uploads\/2020\/09\/clark_bicho_03-scaled.jpg 2560w, https:\/\/thewarehousedallas.org\/wp-content\/uploads\/2020\/09\/clark_bicho_03-300x200.jpg 300w, https:\/\/thewarehousedallas.org\/wp-content\/uploads\/2020\/09\/clark_bicho_03-1024x683.jpg 1024w, https:\/\/thewarehousedallas.org\/wp-content\/uploads\/2020\/09\/clark_bicho_03-768x512.jpg 768w, https:\/\/thewarehousedallas.org\/wp-content\/uploads\/2020\/09\/clark_bicho_03-1536x1024.jpg 1536w, https:\/\/thewarehousedallas.org\/wp-content\/uploads\/2020\/09\/clark_bicho_03-2048x1366.jpg 2048w, https:\/\/thewarehousedallas.org\/wp-content\/uploads\/2020\/09\/clark_bicho_03-315x210.jpg 315w, https:\/\/thewarehousedallas.org\/wp-content\/uploads\/2020\/09\/clark_bicho_03-1920x1280.jpg 1920w, https:\/\/thewarehousedallas.org\/wp-content\/uploads\/2020\/09\/clark_bicho_03-454x303.jpg 454w, https:\/\/thewarehousedallas.org\/wp-content\/uploads\/2020\/09\/clark_bicho_03-714x476.jpg 714w, https:\/\/thewarehousedallas.org\/wp-content\/uploads\/2020\/09\/clark_bicho_03-723x482.jpg 723w, https:\/\/thewarehousedallas.org\/wp-content\/uploads\/2020\/09\/clark_bicho_03-585x390.jpg 585w, https:\/\/thewarehousedallas.org\/wp-content\/uploads\/2020\/09\/clark_bicho_03-577x385.jpg 577w, https:\/\/thewarehousedallas.org\/wp-content\/uploads\/2020\/09\/clark_bicho_03-874x583.jpg 874w","width":2560,"height":1707},"artist":{"postID":"2291","fName":"Lygia","lName":"Clark","nationality":"Brazilian","yearOfBirth":" 1920\u20131988"}},{"meta":{"title":"Casulo (Cocoon)","yearOfCreation":"1959","media":"Acrylic paint, balsam, and graphite","dimensions":"5 1\/4 x 5 1\/4 inches (13.3 x 13.3 cm)","edition":"","enteredBy":null,"detail":"","collection":"The Rose Collection","description":"","isLoanedTo":null,"loanedTo":"","loanLink":"","loanDuration":"","loanExhibition":null,"exhibitions":[{"value":"post:crb_exhibition:275","type":"post","subtype":"crb_exhibition","id":"275"}],"artist":{"postID":"2291","fName":"Lygia","lName":"Clark","nationality":"Brazilian","yearOfBirth":" 1920\u20131988"}},"image":{"src":"https:\/\/thewarehousedallas.org\/wp-content\/uploads\/2020\/09\/Clark_Casulo2_02.jpg","srcset":"https:\/\/thewarehousedallas.org\/wp-content\/uploads\/2020\/09\/Clark_Casulo2_02.jpg 1700w, https:\/\/thewarehousedallas.org\/wp-content\/uploads\/2020\/09\/Clark_Casulo2_02-300x300.jpg 300w, https:\/\/thewarehousedallas.org\/wp-content\/uploads\/2020\/09\/Clark_Casulo2_02-1022x1024.jpg 1022w, https:\/\/thewarehousedallas.org\/wp-content\/uploads\/2020\/09\/Clark_Casulo2_02-150x150.jpg 150w, https:\/\/thewarehousedallas.org\/wp-content\/uploads\/2020\/09\/Clark_Casulo2_02-768x770.jpg 768w, https:\/\/thewarehousedallas.org\/wp-content\/uploads\/2020\/09\/Clark_Casulo2_02-1532x1536.jpg 1532w, https:\/\/thewarehousedallas.org\/wp-content\/uploads\/2020\/09\/Clark_Casulo2_02-315x316.jpg 315w, https:\/\/thewarehousedallas.org\/wp-content\/uploads\/2020\/09\/Clark_Casulo2_02-454x455.jpg 454w, https:\/\/thewarehousedallas.org\/wp-content\/uploads\/2020\/09\/Clark_Casulo2_02-714x716.jpg 714w, https:\/\/thewarehousedallas.org\/wp-content\/uploads\/2020\/09\/Clark_Casulo2_02-723x725.jpg 723w, https:\/\/thewarehousedallas.org\/wp-content\/uploads\/2020\/09\/Clark_Casulo2_02-585x586.jpg 585w, https:\/\/thewarehousedallas.org\/wp-content\/uploads\/2020\/09\/Clark_Casulo2_02-577x578.jpg 577w, https:\/\/thewarehousedallas.org\/wp-content\/uploads\/2020\/09\/Clark_Casulo2_02-582x583.jpg 582w","width":1700,"height":1704},"artist":{"postID":"2291","fName":"Lygia","lName":"Clark","nationality":"Brazilian","yearOfBirth":" 1920\u20131988"}},{"meta":{"title":"Estruturas de caixa de f\u00f3sforos (Matchbox Structures)","yearOfCreation":"1964","media":"Gouache paint, matchboxes, and glue","dimensions":"3 1\/8 x 5 1\/2 x 2 inches (7.9 x 14 x 5.1 cm)","edition":"","enteredBy":null,"detail":"","collection":"The Rose Collection","description":"","isLoanedTo":null,"loanedTo":"","loanLink":"","loanDuration":"","loanExhibition":null,"exhibitions":[{"value":"post:crb_exhibition:275","type":"post","subtype":"crb_exhibition","id":"275"}],"artist":{"postID":"2291","fName":"Lygia","lName":"Clark","nationality":"Brazilian","yearOfBirth":" 1920\u20131988"}},"image":{"src":"https:\/\/thewarehousedallas.org\/wp-content\/uploads\/2020\/09\/Clark_Estruturas_de_Caixa2_03.jpg","srcset":"https:\/\/thewarehousedallas.org\/wp-content\/uploads\/2020\/09\/Clark_Estruturas_de_Caixa2_03.jpg 1700w, https:\/\/thewarehousedallas.org\/wp-content\/uploads\/2020\/09\/Clark_Estruturas_de_Caixa2_03-300x188.jpg 300w, https:\/\/thewarehousedallas.org\/wp-content\/uploads\/2020\/09\/Clark_Estruturas_de_Caixa2_03-1024x640.jpg 1024w, https:\/\/thewarehousedallas.org\/wp-content\/uploads\/2020\/09\/Clark_Estruturas_de_Caixa2_03-768x480.jpg 768w, https:\/\/thewarehousedallas.org\/wp-content\/uploads\/2020\/09\/Clark_Estruturas_de_Caixa2_03-1536x960.jpg 1536w, https:\/\/thewarehousedallas.org\/wp-content\/uploads\/2020\/09\/Clark_Estruturas_de_Caixa2_03-315x197.jpg 315w, https:\/\/thewarehousedallas.org\/wp-content\/uploads\/2020\/09\/Clark_Estruturas_de_Caixa2_03-454x284.jpg 454w, https:\/\/thewarehousedallas.org\/wp-content\/uploads\/2020\/09\/Clark_Estruturas_de_Caixa2_03-714x446.jpg 714w, https:\/\/thewarehousedallas.org\/wp-content\/uploads\/2020\/09\/Clark_Estruturas_de_Caixa2_03-723x452.jpg 723w, https:\/\/thewarehousedallas.org\/wp-content\/uploads\/2020\/09\/Clark_Estruturas_de_Caixa2_03-585x366.jpg 585w, https:\/\/thewarehousedallas.org\/wp-content\/uploads\/2020\/09\/Clark_Estruturas_de_Caixa2_03-577x361.jpg 577w, https:\/\/thewarehousedallas.org\/wp-content\/uploads\/2020\/09\/Clark_Estruturas_de_Caixa2_03-932x583.jpg 932w","width":1700,"height":1063},"artist":{"postID":"2291","fName":"Lygia","lName":"Clark","nationality":"Brazilian","yearOfBirth":" 1920\u20131988"}},{"meta":{"title":"Yellow Movie 2\/26\/73","yearOfCreation":"1973","media":"Emulsion: Empire Yellow gloss enamel by Eaglo, odorless Magicote; base: white canvas, stretched","dimensions":"Screen: 24 x 33 inches (61 x 83.8 cm); overall: 33 x 42 inches (83.8 x 106.7 cm)","edition":"","enteredBy":null,"detail":"","collection":"The Rose Collection","description":"","isLoanedTo":null,"loanedTo":"","loanLink":"","loanDuration":"","loanExhibition":null,"exhibitions":[{"value":"post:crb_exhibition:275","type":"post","subtype":"crb_exhibition","id":"275"},{"value":"post:crb_exhibition:4194","type":"post","subtype":"crb_exhibition","id":"4194"}],"artist":{"postID":"2295","fName":"Tony","lName":"Conrad","nationality":"American","yearOfBirth":" 1940\u20132016"}},"image":{"src":"https:\/\/thewarehousedallas.org\/wp-content\/uploads\/2020\/09\/Conrad.jpg","srcset":"https:\/\/thewarehousedallas.org\/wp-content\/uploads\/2020\/09\/Conrad.jpg 1700w, https:\/\/thewarehousedallas.org\/wp-content\/uploads\/2020\/09\/Conrad-300x237.jpg 300w, https:\/\/thewarehousedallas.org\/wp-content\/uploads\/2020\/09\/Conrad-1024x808.jpg 1024w, https:\/\/thewarehousedallas.org\/wp-content\/uploads\/2020\/09\/Conrad-768x606.jpg 768w, https:\/\/thewarehousedallas.org\/wp-content\/uploads\/2020\/09\/Conrad-1536x1212.jpg 1536w, https:\/\/thewarehousedallas.org\/wp-content\/uploads\/2020\/09\/Conrad-315x248.jpg 315w, https:\/\/thewarehousedallas.org\/wp-content\/uploads\/2020\/09\/Conrad-454x358.jpg 454w, https:\/\/thewarehousedallas.org\/wp-content\/uploads\/2020\/09\/Conrad-714x563.jpg 714w, https:\/\/thewarehousedallas.org\/wp-content\/uploads\/2020\/09\/Conrad-723x570.jpg 723w, https:\/\/thewarehousedallas.org\/wp-content\/uploads\/2020\/09\/Conrad-585x461.jpg 585w, https:\/\/thewarehousedallas.org\/wp-content\/uploads\/2020\/09\/Conrad-577x455.jpg 577w, https:\/\/thewarehousedallas.org\/wp-content\/uploads\/2020\/09\/Conrad-739x583.jpg 739w","width":1700,"height":1341},"artist":{"postID":"2295","fName":"Tony","lName":"Conrad","nationality":"American","yearOfBirth":" 1940\u20132016"}},{"meta":{"title":"Brooch","yearOfCreation":"1999","media":"950 platinum, 18 karat gold, and fine gold","dimensions":"2 1\/2 x 2 1\/2 inches (6.5 x 6.5 cm)","edition":"","enteredBy":null,"detail":"","collection":"The Rose Collection","description":"","isLoanedTo":null,"loanedTo":"","loanLink":"","loanDuration":"","loanExhibition":null,"exhibitions":[{"value":"post:crb_exhibition:275","type":"post","subtype":"crb_exhibition","id":"275"}],"artist":{"postID":"2298","fName":"Giovanni","lName":"Corvaja","nationality":"Italian","yearOfBirth":" born 1971"}},"image":{"src":"https:\/\/thewarehousedallas.org\/wp-content\/uploads\/2020\/09\/Corvaja_brooch2_04.jpg","srcset":"https:\/\/thewarehousedallas.org\/wp-content\/uploads\/2020\/09\/Corvaja_brooch2_04.jpg 1700w, https:\/\/thewarehousedallas.org\/wp-content\/uploads\/2020\/09\/Corvaja_brooch2_04-271x300.jpg 271w, https:\/\/thewarehousedallas.org\/wp-content\/uploads\/2020\/09\/Corvaja_brooch2_04-924x1024.jpg 924w, https:\/\/thewarehousedallas.org\/wp-content\/uploads\/2020\/09\/Corvaja_brooch2_04-768x851.jpg 768w, https:\/\/thewarehousedallas.org\/wp-content\/uploads\/2020\/09\/Corvaja_brooch2_04-1386x1536.jpg 1386w, https:\/\/thewarehousedallas.org\/wp-content\/uploads\/2020\/09\/Corvaja_brooch2_04-315x349.jpg 315w, https:\/\/thewarehousedallas.org\/wp-content\/uploads\/2020\/09\/Corvaja_brooch2_04-454x503.jpg 454w, https:\/\/thewarehousedallas.org\/wp-content\/uploads\/2020\/09\/Corvaja_brooch2_04-714x791.jpg 714w, https:\/\/thewarehousedallas.org\/wp-content\/uploads\/2020\/09\/Corvaja_brooch2_04-723x801.jpg 723w, https:\/\/thewarehousedallas.org\/wp-content\/uploads\/2020\/09\/Corvaja_brooch2_04-585x648.jpg 585w, https:\/\/thewarehousedallas.org\/wp-content\/uploads\/2020\/09\/Corvaja_brooch2_04-577x639.jpg 577w, https:\/\/thewarehousedallas.org\/wp-content\/uploads\/2020\/09\/Corvaja_brooch2_04-526x583.jpg 526w","width":1700,"height":1884},"artist":{"postID":"2298","fName":"Giovanni","lName":"Corvaja","nationality":"Italian","yearOfBirth":" born 1971"}},{"meta":{"title":"Arcadia","yearOfCreation":"2007","media":"Cleaning mop head, bathroom mat, wool, tapestry canvas, and wooden stretcher","dimensions":"72 1\/2 x 53 1\/2 inches (184 x 136 cm)","edition":"","enteredBy":null,"detail":"","collection":"The Rose Collection","description":"","isLoanedTo":null,"loanedTo":"","loanLink":"","loanDuration":"","loanExhibition":null,"exhibitions":[{"value":"post:crb_exhibition:275","type":"post","subtype":"crb_exhibition","id":"275"}],"artist":{"postID":"2300","fName":"Alexandre da","lName":"Cunha","nationality":"Brazilian","yearOfBirth":"born 1969"}},"image":{"src":"https:\/\/thewarehousedallas.org\/wp-content\/uploads\/2020\/09\/dacunha_arcadia2007-Todora.jpg","srcset":"https:\/\/thewarehousedallas.org\/wp-content\/uploads\/2020\/09\/dacunha_arcadia2007-Todora.jpg 1601w, https:\/\/thewarehousedallas.org\/wp-content\/uploads\/2020\/09\/dacunha_arcadia2007-Todora-228x300.jpg 228w, https:\/\/thewarehousedallas.org\/wp-content\/uploads\/2020\/09\/dacunha_arcadia2007-Todora-778x1024.jpg 778w, https:\/\/thewarehousedallas.org\/wp-content\/uploads\/2020\/09\/dacunha_arcadia2007-Todora-768x1010.jpg 768w, https:\/\/thewarehousedallas.org\/wp-content\/uploads\/2020\/09\/dacunha_arcadia2007-Todora-1168x1536.jpg 1168w, https:\/\/thewarehousedallas.org\/wp-content\/uploads\/2020\/09\/dacunha_arcadia2007-Todora-1557x2048.jpg 1557w, https:\/\/thewarehousedallas.org\/wp-content\/uploads\/2020\/09\/dacunha_arcadia2007-Todora-315x414.jpg 315w, https:\/\/thewarehousedallas.org\/wp-content\/uploads\/2020\/09\/dacunha_arcadia2007-Todora-454x597.jpg 454w, https:\/\/thewarehousedallas.org\/wp-content\/uploads\/2020\/09\/dacunha_arcadia2007-Todora-714x939.jpg 714w, https:\/\/thewarehousedallas.org\/wp-content\/uploads\/2020\/09\/dacunha_arcadia2007-Todora-723x951.jpg 723w, https:\/\/thewarehousedallas.org\/wp-content\/uploads\/2020\/09\/dacunha_arcadia2007-Todora-585x770.jpg 585w, https:\/\/thewarehousedallas.org\/wp-content\/uploads\/2020\/09\/dacunha_arcadia2007-Todora-577x759.jpg 577w, https:\/\/thewarehousedallas.org\/wp-content\/uploads\/2020\/09\/dacunha_arcadia2007-Todora-443x583.jpg 443w","width":1601,"height":2106},"artist":{"postID":"2300","fName":"Alexandre da","lName":"Cunha","nationality":"Brazilian","yearOfBirth":"born 1969"}},{"meta":{"title":"Volume a modulazioni sfasate (Volume of Displaced Modules)","yearOfCreation":"1960","media":"Sheets of plastic applied on superimposed frames","dimensions":"15 3\/4 x 11 3\/4 inches (40 x 30 cm)","edition":"","enteredBy":null,"detail":"","collection":"The Rose Collection","description":"","isLoanedTo":null,"loanedTo":"","loanLink":"","loanDuration":"","loanExhibition":null,"exhibitions":[{"value":"post:crb_exhibition:275","type":"post","subtype":"crb_exhibition","id":"275"}],"artist":{"postID":"2301","fName":"","lName":"Dadamaino","nationality":"Italian","yearOfBirth":"1930\u20132004"}},"image":{"src":"https:\/\/thewarehousedallas.org\/wp-content\/uploads\/2020\/09\/Dadamaino_Volume-a-Modulazioni-Sfasate.jpg","srcset":"https:\/\/thewarehousedallas.org\/wp-content\/uploads\/2020\/09\/Dadamaino_Volume-a-Modulazioni-Sfasate.jpg 1700w, https:\/\/thewarehousedallas.org\/wp-content\/uploads\/2020\/09\/Dadamaino_Volume-a-Modulazioni-Sfasate-225x300.jpg 225w, https:\/\/thewarehousedallas.org\/wp-content\/uploads\/2020\/09\/Dadamaino_Volume-a-Modulazioni-Sfasate-768x1024.jpg 768w, https:\/\/thewarehousedallas.org\/wp-content\/uploads\/2020\/09\/Dadamaino_Volume-a-Modulazioni-Sfasate-1152x1536.jpg 1152w, https:\/\/thewarehousedallas.org\/wp-content\/uploads\/2020\/09\/Dadamaino_Volume-a-Modulazioni-Sfasate-1536x2048.jpg 1536w, https:\/\/thewarehousedallas.org\/wp-content\/uploads\/2020\/09\/Dadamaino_Volume-a-Modulazioni-Sfasate-315x420.jpg 315w, https:\/\/thewarehousedallas.org\/wp-content\/uploads\/2020\/09\/Dadamaino_Volume-a-Modulazioni-Sfasate-454x605.jpg 454w, https:\/\/thewarehousedallas.org\/wp-content\/uploads\/2020\/09\/Dadamaino_Volume-a-Modulazioni-Sfasate-714x952.jpg 714w, https:\/\/thewarehousedallas.org\/wp-content\/uploads\/2020\/09\/Dadamaino_Volume-a-Modulazioni-Sfasate-723x964.jpg 723w, https:\/\/thewarehousedallas.org\/wp-content\/uploads\/2020\/09\/Dadamaino_Volume-a-Modulazioni-Sfasate-585x780.jpg 585w, https:\/\/thewarehousedallas.org\/wp-content\/uploads\/2020\/09\/Dadamaino_Volume-a-Modulazioni-Sfasate-577x769.jpg 577w, https:\/\/thewarehousedallas.org\/wp-content\/uploads\/2020\/09\/Dadamaino_Volume-a-Modulazioni-Sfasate-437x583.jpg 437w","width":1700,"height":2267},"artist":{"postID":"2301","fName":"","lName":"Dadamaino","nationality":"Italian","yearOfBirth":"1930\u20132004"}},{"meta":{"title":"Restless 23","yearOfCreation":"2004","media":"Sandblasted glass and mirror","dimensions":"20 x 89 inches (50.8 x 226.1 cm)","edition":"","enteredBy":null,"detail":"","collection":"The Rachofsky Collection","description":"","isLoanedTo":null,"loanedTo":"","loanLink":"","loanDuration":"","loanExhibition":null,"exhibitions":[{"value":"post:crb_exhibition:275","type":"post","subtype":"crb_exhibition","id":"275"},{"value":"post:crb_exhibition:5106","type":"post","subtype":"crb_exhibition","id":"5106"}],"artist":{"postID":"2317","fName":"Iran do","lName":"Esp\u00edrito Santo","nationality":"Brazilian","yearOfBirth":"born 1963"}},"image":{"src":"https:\/\/thewarehousedallas.org\/wp-content\/uploads\/2020\/09\/Espirito-Santo_i_restless_01-scaled.jpg","srcset":"https:\/\/thewarehousedallas.org\/wp-content\/uploads\/2020\/09\/Espirito-Santo_i_restless_01-scaled.jpg 2560w, https:\/\/thewarehousedallas.org\/wp-content\/uploads\/2020\/09\/Espirito-Santo_i_restless_01-300x200.jpg 300w, https:\/\/thewarehousedallas.org\/wp-content\/uploads\/2020\/09\/Espirito-Santo_i_restless_01-1024x683.jpg 1024w, https:\/\/thewarehousedallas.org\/wp-content\/uploads\/2020\/09\/Espirito-Santo_i_restless_01-768x512.jpg 768w, https:\/\/thewarehousedallas.org\/wp-content\/uploads\/2020\/09\/Espirito-Santo_i_restless_01-1536x1024.jpg 1536w, https:\/\/thewarehousedallas.org\/wp-content\/uploads\/2020\/09\/Espirito-Santo_i_restless_01-2048x1365.jpg 2048w, https:\/\/thewarehousedallas.org\/wp-content\/uploads\/2020\/09\/Espirito-Santo_i_restless_01-315x210.jpg 315w, https:\/\/thewarehousedallas.org\/wp-content\/uploads\/2020\/09\/Espirito-Santo_i_restless_01-1920x1280.jpg 1920w, https:\/\/thewarehousedallas.org\/wp-content\/uploads\/2020\/09\/Espirito-Santo_i_restless_01-454x303.jpg 454w, https:\/\/thewarehousedallas.org\/wp-content\/uploads\/2020\/09\/Espirito-Santo_i_restless_01-714x476.jpg 714w, https:\/\/thewarehousedallas.org\/wp-content\/uploads\/2020\/09\/Espirito-Santo_i_restless_01-723x482.jpg 723w, https:\/\/thewarehousedallas.org\/wp-content\/uploads\/2020\/09\/Espirito-Santo_i_restless_01-585x390.jpg 585w, https:\/\/thewarehousedallas.org\/wp-content\/uploads\/2020\/09\/Espirito-Santo_i_restless_01-577x385.jpg 577w, https:\/\/thewarehousedallas.org\/wp-content\/uploads\/2020\/09\/Espirito-Santo_i_restless_01-875x583.jpg 875w","width":2560,"height":1707},"artist":{"postID":"2317","fName":"Iran do","lName":"Esp\u00edrito Santo","nationality":"Brazilian","yearOfBirth":"born 1963"}},{"meta":{"title":"alternate diagonals of March 2, 1964 (to Don Judd)","yearOfCreation":"March 2, 1964","media":"Daylight and cool white fluorescent tubing","dimensions":"Overall: 144 x 12 inches (365.8 x 30.5 cm)","edition":"","enteredBy":null,"detail":"","collection":"Dallas Museum of Art, gift of Janie C. Lee","description":"","isLoanedTo":null,"loanedTo":"","loanLink":"","loanDuration":"","loanExhibition":null,"exhibitions":[{"value":"post:crb_exhibition:275","type":"post","subtype":"crb_exhibition","id":"275"}],"artist":{"postID":"2321","fName":"Dan","lName":"Flavin","nationality":"American","yearOfBirth":"1933\u20131996"}},"image":{"src":"https:\/\/thewarehousedallas.org\/wp-content\/uploads\/2020\/09\/flavin_alternatediagonals.jpg","srcset":"https:\/\/thewarehousedallas.org\/wp-content\/uploads\/2020\/09\/flavin_alternatediagonals.jpg 1700w, https:\/\/thewarehousedallas.org\/wp-content\/uploads\/2020\/09\/flavin_alternatediagonals-235x300.jpg 235w, https:\/\/thewarehousedallas.org\/wp-content\/uploads\/2020\/09\/flavin_alternatediagonals-803x1024.jpg 803w, https:\/\/thewarehousedallas.org\/wp-content\/uploads\/2020\/09\/flavin_alternatediagonals-768x980.jpg 768w, https:\/\/thewarehousedallas.org\/wp-content\/uploads\/2020\/09\/flavin_alternatediagonals-1204x1536.jpg 1204w, https:\/\/thewarehousedallas.org\/wp-content\/uploads\/2020\/09\/flavin_alternatediagonals-1605x2048.jpg 1605w, https:\/\/thewarehousedallas.org\/wp-content\/uploads\/2020\/09\/flavin_alternatediagonals-315x402.jpg 315w, https:\/\/thewarehousedallas.org\/wp-content\/uploads\/2020\/09\/flavin_alternatediagonals-454x579.jpg 454w, https:\/\/thewarehousedallas.org\/wp-content\/uploads\/2020\/09\/flavin_alternatediagonals-714x911.jpg 714w, https:\/\/thewarehousedallas.org\/wp-content\/uploads\/2020\/09\/flavin_alternatediagonals-723x922.jpg 723w, https:\/\/thewarehousedallas.org\/wp-content\/uploads\/2020\/09\/flavin_alternatediagonals-585x746.jpg 585w, https:\/\/thewarehousedallas.org\/wp-content\/uploads\/2020\/09\/flavin_alternatediagonals-577x736.jpg 577w, https:\/\/thewarehousedallas.org\/wp-content\/uploads\/2020\/09\/flavin_alternatediagonals-457x583.jpg 457w","width":1700,"height":2169},"artist":{"postID":"2321","fName":"Dan","lName":"Flavin","nationality":"American","yearOfBirth":"1933\u20131996"}},{"meta":{"title":"Square and Cylinder","yearOfCreation":"2009","media":"Wax, wood, and paper","dimensions":"5 3\/4 x 17 1\/2 x 7 7\/8 inches (14.6 x 44.4 x 20 cm)","edition":"","enteredBy":null,"detail":"","collection":"Collection of Marguerite Steed Hoffman","description":"","isLoanedTo":null,"loanedTo":"","loanLink":"","loanDuration":"","loanExhibition":null,"exhibitions":[{"value":"post:crb_exhibition:275","type":"post","subtype":"crb_exhibition","id":"275"}],"artist":{"postID":"2322","fName":"Richard","lName":"Fleischner","nationality":"American","yearOfBirth":"born 1944"}},"image":{"src":"https:\/\/thewarehousedallas.org\/wp-content\/uploads\/2020\/09\/fleischner_squareandcylinder2009.jpg","srcset":"https:\/\/thewarehousedallas.org\/wp-content\/uploads\/2020\/09\/fleischner_squareandcylinder2009.jpg 1700w, https:\/\/thewarehousedallas.org\/wp-content\/uploads\/2020\/09\/fleischner_squareandcylinder2009-300x175.jpg 300w, https:\/\/thewarehousedallas.org\/wp-content\/uploads\/2020\/09\/fleischner_squareandcylinder2009-1024x596.jpg 1024w, https:\/\/thewarehousedallas.org\/wp-content\/uploads\/2020\/09\/fleischner_squareandcylinder2009-768x447.jpg 768w, https:\/\/thewarehousedallas.org\/wp-content\/uploads\/2020\/09\/fleischner_squareandcylinder2009-1536x894.jpg 1536w, https:\/\/thewarehousedallas.org\/wp-content\/uploads\/2020\/09\/fleischner_squareandcylinder2009-315x183.jpg 315w, https:\/\/thewarehousedallas.org\/wp-content\/uploads\/2020\/09\/fleischner_squareandcylinder2009-454x264.jpg 454w, https:\/\/thewarehousedallas.org\/wp-content\/uploads\/2020\/09\/fleischner_squareandcylinder2009-714x415.jpg 714w, https:\/\/thewarehousedallas.org\/wp-content\/uploads\/2020\/09\/fleischner_squareandcylinder2009-723x421.jpg 723w, https:\/\/thewarehousedallas.org\/wp-content\/uploads\/2020\/09\/fleischner_squareandcylinder2009-585x340.jpg 585w, https:\/\/thewarehousedallas.org\/wp-content\/uploads\/2020\/09\/fleischner_squareandcylinder2009-577x336.jpg 577w, https:\/\/thewarehousedallas.org\/wp-content\/uploads\/2020\/09\/fleischner_squareandcylinder2009-950x553.jpg 950w","width":1700,"height":989},"artist":{"postID":"2322","fName":"Richard","lName":"Fleischner","nationality":"American","yearOfBirth":"born 1944"}},{"meta":{"title":"Concetto spaziale, Attesa (Spatial Concept, Expectation)","yearOfCreation":"1964","media":"Waterpaint on canvas","dimensions":"45 5\/8 x 31 7\/8 inches (115.9 x 81 cm)","edition":"","enteredBy":null,"detail":"","collection":"","description":"","isLoanedTo":null,"loanedTo":"","loanLink":"","loanDuration":"","loanExhibition":null,"exhibitions":[{"value":"post:crb_exhibition:268","type":"post","subtype":"crb_exhibition","id":"268"},{"value":"post:crb_exhibition:273","type":"post","subtype":"crb_exhibition","id":"273"},{"value":"post:crb_exhibition:275","type":"post","subtype":"crb_exhibition","id":"275"},{"value":"post:crb_exhibition:55","type":"post","subtype":"crb_exhibition","id":"55"},{"value":"post:crb_exhibition:5106","type":"post","subtype":"crb_exhibition","id":"5106"}],"artist":{"postID":"2324","fName":"Lucio","lName":"Fontana","nationality":"Italian","yearOfBirth":" born Argentina. 1899\u20131968"}},"image":{"src":"https:\/\/thewarehousedallas.org\/wp-content\/uploads\/2020\/09\/fontana_CS_attesa_01-WEB.jpg","srcset":"https:\/\/thewarehousedallas.org\/wp-content\/uploads\/2020\/09\/fontana_CS_attesa_01-WEB.jpg 1898w, https:\/\/thewarehousedallas.org\/wp-content\/uploads\/2020\/09\/fontana_CS_attesa_01-WEB-228x300.jpg 228w, https:\/\/thewarehousedallas.org\/wp-content\/uploads\/2020\/09\/fontana_CS_attesa_01-WEB-777x1024.jpg 777w, https:\/\/thewarehousedallas.org\/wp-content\/uploads\/2020\/09\/fontana_CS_attesa_01-WEB-768x1012.jpg 768w, https:\/\/thewarehousedallas.org\/wp-content\/uploads\/2020\/09\/fontana_CS_attesa_01-WEB-1166x1536.jpg 1166w, https:\/\/thewarehousedallas.org\/wp-content\/uploads\/2020\/09\/fontana_CS_attesa_01-WEB-1555x2048.jpg 1555w, https:\/\/thewarehousedallas.org\/wp-content\/uploads\/2020\/09\/fontana_CS_attesa_01-WEB-315x415.jpg 315w, https:\/\/thewarehousedallas.org\/wp-content\/uploads\/2020\/09\/fontana_CS_attesa_01-WEB-454x598.jpg 454w, https:\/\/thewarehousedallas.org\/wp-content\/uploads\/2020\/09\/fontana_CS_attesa_01-WEB-714x940.jpg 714w, https:\/\/thewarehousedallas.org\/wp-content\/uploads\/2020\/09\/fontana_CS_attesa_01-WEB-723x952.jpg 723w, https:\/\/thewarehousedallas.org\/wp-content\/uploads\/2020\/09\/fontana_CS_attesa_01-WEB-585x771.jpg 585w, https:\/\/thewarehousedallas.org\/wp-content\/uploads\/2020\/09\/fontana_CS_attesa_01-WEB-577x760.jpg 577w, https:\/\/thewarehousedallas.org\/wp-content\/uploads\/2020\/09\/fontana_CS_attesa_01-WEB-443x583.jpg 443w","width":1898,"height":2500},"artist":{"postID":"2324","fName":"Lucio","lName":"Fontana","nationality":"Italian","yearOfBirth":" born Argentina. 1899\u20131968"}},{"meta":{"title":"Concetto spaziale, la fine di Dio (Spatial Concept, The End of God)","yearOfCreation":"1964","media":"Oil on canvas","dimensions":"70 x 48 1\/2 x 1 1\/2 inches (177.8 x 123.2 x 3.8 cm)","edition":"","enteredBy":null,"detail":"","collection":"The Rachofsky Collection","description":"","isLoanedTo":null,"loanedTo":"","loanLink":"","loanDuration":"","loanExhibition":null,"exhibitions":[{"value":"post:crb_exhibition:268","type":"post","subtype":"crb_exhibition","id":"268"},{"value":"post:crb_exhibition:273","type":"post","subtype":"crb_exhibition","id":"273"},{"value":"post:crb_exhibition:275","type":"post","subtype":"crb_exhibition","id":"275"},{"value":"post:crb_exhibition:283","type":"post","subtype":"crb_exhibition","id":"283"},{"value":"post:crb_exhibition:5106","type":"post","subtype":"crb_exhibition","id":"5106"}],"artist":{"postID":"2324","fName":"Lucio","lName":"Fontana","nationality":"Italian","yearOfBirth":" born Argentina. 1899\u20131968"}},"image":{"src":"https:\/\/thewarehousedallas.org\/wp-content\/uploads\/2020\/09\/fontana_CS1964_01.jpg","srcset":"https:\/\/thewarehousedallas.org\/wp-content\/uploads\/2020\/09\/fontana_CS1964_01.jpg 1653w, https:\/\/thewarehousedallas.org\/wp-content\/uploads\/2020\/09\/fontana_CS1964_01-213x300.jpg 213w, https:\/\/thewarehousedallas.org\/wp-content\/uploads\/2020\/09\/fontana_CS1964_01-727x1024.jpg 727w, https:\/\/thewarehousedallas.org\/wp-content\/uploads\/2020\/09\/fontana_CS1964_01-768x1082.jpg 768w, https:\/\/thewarehousedallas.org\/wp-content\/uploads\/2020\/09\/fontana_CS1964_01-1091x1536.jpg 1091w, https:\/\/thewarehousedallas.org\/wp-content\/uploads\/2020\/09\/fontana_CS1964_01-1454x2048.jpg 1454w, https:\/\/thewarehousedallas.org\/wp-content\/uploads\/2020\/09\/fontana_CS1964_01-315x444.jpg 315w, https:\/\/thewarehousedallas.org\/wp-content\/uploads\/2020\/09\/fontana_CS1964_01-454x639.jpg 454w, https:\/\/thewarehousedallas.org\/wp-content\/uploads\/2020\/09\/fontana_CS1964_01-714x1006.jpg 714w, https:\/\/thewarehousedallas.org\/wp-content\/uploads\/2020\/09\/fontana_CS1964_01-723x1018.jpg 723w, https:\/\/thewarehousedallas.org\/wp-content\/uploads\/2020\/09\/fontana_CS1964_01-585x824.jpg 585w, https:\/\/thewarehousedallas.org\/wp-content\/uploads\/2020\/09\/fontana_CS1964_01-577x813.jpg 577w, https:\/\/thewarehousedallas.org\/wp-content\/uploads\/2020\/09\/fontana_CS1964_01-414x583.jpg 414w","width":1653,"height":2328},"artist":{"postID":"2324","fName":"Lucio","lName":"Fontana","nationality":"Italian","yearOfBirth":" born Argentina. 1899\u20131968"}},{"meta":{"title":"Untitled","yearOfCreation":"1990","media":"Toilet paper","dimensions":"14 x 14 x 4 1\/2 inches (35.6 x 35.6 x 11.4 cm)","edition":"","enteredBy":null,"detail":"","collection":"Collection of Marguerite Steed Hoffman","description":"","isLoanedTo":null,"loanedTo":"","loanLink":"","loanDuration":"","loanExhibition":null,"exhibitions":[{"value":"post:crb_exhibition:275","type":"post","subtype":"crb_exhibition","id":"275"}],"artist":{"postID":"2326","fName":"Tom","lName":"Friedman","nationality":"American","yearOfBirth":" born 1965"}},"image":{"src":"https:\/\/thewarehousedallas.org\/wp-content\/uploads\/2020\/09\/Friedman-Toilet-Paper.jpg","srcset":"https:\/\/thewarehousedallas.org\/wp-content\/uploads\/2020\/09\/Friedman-Toilet-Paper.jpg 1700w, https:\/\/thewarehousedallas.org\/wp-content\/uploads\/2020\/09\/Friedman-Toilet-Paper-201x300.jpg 201w, https:\/\/thewarehousedallas.org\/wp-content\/uploads\/2020\/09\/Friedman-Toilet-Paper-686x1024.jpg 686w, https:\/\/thewarehousedallas.org\/wp-content\/uploads\/2020\/09\/Friedman-Toilet-Paper-768x1147.jpg 768w, https:\/\/thewarehousedallas.org\/wp-content\/uploads\/2020\/09\/Friedman-Toilet-Paper-1028x1536.jpg 1028w, https:\/\/thewarehousedallas.org\/wp-content\/uploads\/2020\/09\/Friedman-Toilet-Paper-1371x2048.jpg 1371w, https:\/\/thewarehousedallas.org\/wp-content\/uploads\/2020\/09\/Friedman-Toilet-Paper-315x470.jpg 315w, https:\/\/thewarehousedallas.org\/wp-content\/uploads\/2020\/09\/Friedman-Toilet-Paper-454x678.jpg 454w, https:\/\/thewarehousedallas.org\/wp-content\/uploads\/2020\/09\/Friedman-Toilet-Paper-714x1066.jpg 714w, https:\/\/thewarehousedallas.org\/wp-content\/uploads\/2020\/09\/Friedman-Toilet-Paper-723x1080.jpg 723w, https:\/\/thewarehousedallas.org\/wp-content\/uploads\/2020\/09\/Friedman-Toilet-Paper-585x874.jpg 585w, https:\/\/thewarehousedallas.org\/wp-content\/uploads\/2020\/09\/Friedman-Toilet-Paper-577x862.jpg 577w, https:\/\/thewarehousedallas.org\/wp-content\/uploads\/2020\/09\/Friedman-Toilet-Paper-390x583.jpg 390w","width":1700,"height":2539},"artist":{"postID":"2326","fName":"Tom","lName":"Friedman","nationality":"American","yearOfBirth":" born 1965"}},{"meta":{"title":"Untitled (dots connected by lines and arrows)","yearOfCreation":"1997","media":"Ink on paper","dimensions":"54 x 42 1\/2 inches (137.2 x 108 cm)","edition":"","enteredBy":null,"detail":"","collection":"The Rose Collection","description":"","isLoanedTo":null,"loanedTo":"","loanLink":"","loanDuration":"","loanExhibition":null,"exhibitions":[{"value":"post:crb_exhibition:275","type":"post","subtype":"crb_exhibition","id":"275"}],"artist":{"postID":"2326","fName":"Tom","lName":"Friedman","nationality":"American","yearOfBirth":" born 1965"}},"image":{"src":"https:\/\/thewarehousedallas.org\/wp-content\/uploads\/2020\/09\/friedman_untitleddots1990_0.jpg","srcset":"https:\/\/thewarehousedallas.org\/wp-content\/uploads\/2020\/09\/friedman_untitleddots1990_0.jpg 1700w, https:\/\/thewarehousedallas.org\/wp-content\/uploads\/2020\/09\/friedman_untitleddots1990_0-206x300.jpg 206w, https:\/\/thewarehousedallas.org\/wp-content\/uploads\/2020\/09\/friedman_untitleddots1990_0-704x1024.jpg 704w, https:\/\/thewarehousedallas.org\/wp-content\/uploads\/2020\/09\/friedman_untitleddots1990_0-768x1117.jpg 768w, https:\/\/thewarehousedallas.org\/wp-content\/uploads\/2020\/09\/friedman_untitleddots1990_0-1056x1536.jpg 1056w, https:\/\/thewarehousedallas.org\/wp-content\/uploads\/2020\/09\/friedman_untitleddots1990_0-1408x2048.jpg 1408w, https:\/\/thewarehousedallas.org\/wp-content\/uploads\/2020\/09\/friedman_untitleddots1990_0-315x458.jpg 315w, https:\/\/thewarehousedallas.org\/wp-content\/uploads\/2020\/09\/friedman_untitleddots1990_0-454x660.jpg 454w, https:\/\/thewarehousedallas.org\/wp-content\/uploads\/2020\/09\/friedman_untitleddots1990_0-714x1039.jpg 714w, https:\/\/thewarehousedallas.org\/wp-content\/uploads\/2020\/09\/friedman_untitleddots1990_0-723x1052.jpg 723w, https:\/\/thewarehousedallas.org\/wp-content\/uploads\/2020\/09\/friedman_untitleddots1990_0-585x851.jpg 585w, https:\/\/thewarehousedallas.org\/wp-content\/uploads\/2020\/09\/friedman_untitleddots1990_0-577x839.jpg 577w, https:\/\/thewarehousedallas.org\/wp-content\/uploads\/2020\/09\/friedman_untitleddots1990_0-401x583.jpg 401w","width":1700,"height":2473},"artist":{"postID":"2326","fName":"Tom","lName":"Friedman","nationality":"American","yearOfBirth":" born 1965"}},{"meta":{"title":"Benin Maison Private (Architectural wig)","yearOfCreation":"2008","media":"Braided wig of synthetic hair","dimensions":"24 x 9 1\/2 x 9 1\/2 inches (61 x 24.1 x 24.1 cm)","edition":"","enteredBy":null,"detail":"","collection":"The Rose Collection","description":"","isLoanedTo":null,"loanedTo":"","loanLink":"","loanDuration":"","loanExhibition":null,"exhibitions":[{"value":"post:crb_exhibition:275","type":"post","subtype":"crb_exhibition","id":"275"}],"artist":{"postID":"2327","fName":"Meschac","lName":"Gaba","nationality":"Beninese","yearOfBirth":"born 1961"}},"image":{"src":"https:\/\/thewarehousedallas.org\/wp-content\/uploads\/2020\/09\/Gaba_Benin-Maison-Private_0.jpg","srcset":"https:\/\/thewarehousedallas.org\/wp-content\/uploads\/2020\/09\/Gaba_Benin-Maison-Private_0.jpg 1700w, https:\/\/thewarehousedallas.org\/wp-content\/uploads\/2020\/09\/Gaba_Benin-Maison-Private_0-200x300.jpg 200w, https:\/\/thewarehousedallas.org\/wp-content\/uploads\/2020\/09\/Gaba_Benin-Maison-Private_0-683x1024.jpg 683w, https:\/\/thewarehousedallas.org\/wp-content\/uploads\/2020\/09\/Gaba_Benin-Maison-Private_0-768x1152.jpg 768w, https:\/\/thewarehousedallas.org\/wp-content\/uploads\/2020\/09\/Gaba_Benin-Maison-Private_0-1024x1536.jpg 1024w, https:\/\/thewarehousedallas.org\/wp-content\/uploads\/2020\/09\/Gaba_Benin-Maison-Private_0-1366x2048.jpg 1366w, https:\/\/thewarehousedallas.org\/wp-content\/uploads\/2020\/09\/Gaba_Benin-Maison-Private_0-315x472.jpg 315w, https:\/\/thewarehousedallas.org\/wp-content\/uploads\/2020\/09\/Gaba_Benin-Maison-Private_0-454x681.jpg 454w, https:\/\/thewarehousedallas.org\/wp-content\/uploads\/2020\/09\/Gaba_Benin-Maison-Private_0-714x1071.jpg 714w, https:\/\/thewarehousedallas.org\/wp-content\/uploads\/2020\/09\/Gaba_Benin-Maison-Private_0-723x1084.jpg 723w, https:\/\/thewarehousedallas.org\/wp-content\/uploads\/2020\/09\/Gaba_Benin-Maison-Private_0-585x877.jpg 585w, https:\/\/thewarehousedallas.org\/wp-content\/uploads\/2020\/09\/Gaba_Benin-Maison-Private_0-577x865.jpg 577w, https:\/\/thewarehousedallas.org\/wp-content\/uploads\/2020\/09\/Gaba_Benin-Maison-Private_0-389x583.jpg 389w","width":1700,"height":2549},"artist":{"postID":"2327","fName":"Meschac","lName":"Gaba","nationality":"Beninese","yearOfBirth":"born 1961"}},{"meta":{"title":"Prostitute Poof","yearOfCreation":"1977","media":"Mixed media","dimensions":"95 x 79 inches (241.3 x 200.7 cm)","edition":"","enteredBy":null,"detail":"","collection":"The Rachofsky Collection","description":"","isLoanedTo":null,"loanedTo":"","loanLink":"","loanDuration":"","loanExhibition":null,"exhibitions":[{"value":"post:crb_exhibition:275","type":"post","subtype":"crb_exhibition","id":"275"},{"value":"post:crb_exhibition:283","type":"post","subtype":"crb_exhibition","id":"283"},{"value":"post:crb_exhibition:5106","type":"post","subtype":"crb_exhibition","id":"5106"}],"artist":{"postID":"2333","fName":"Gilbert & ","lName":"George","nationality":"British, born Italy 1943","yearOfBirth":"British, born 1942"}},"image":{"src":"https:\/\/thewarehousedallas.org\/wp-content\/uploads\/2020\/09\/Gilbert-and-George-1977-PROSTITUTE-POOF_Official-Image-from-Artist-scaled.jpg","srcset":"https:\/\/thewarehousedallas.org\/wp-content\/uploads\/2020\/09\/Gilbert-and-George-1977-PROSTITUTE-POOF_Official-Image-from-Artist-scaled.jpg 2067w, https:\/\/thewarehousedallas.org\/wp-content\/uploads\/2020\/09\/Gilbert-and-George-1977-PROSTITUTE-POOF_Official-Image-from-Artist-242x300.jpg 242w, https:\/\/thewarehousedallas.org\/wp-content\/uploads\/2020\/09\/Gilbert-and-George-1977-PROSTITUTE-POOF_Official-Image-from-Artist-827x1024.jpg 827w, https:\/\/thewarehousedallas.org\/wp-content\/uploads\/2020\/09\/Gilbert-and-George-1977-PROSTITUTE-POOF_Official-Image-from-Artist-768x951.jpg 768w, https:\/\/thewarehousedallas.org\/wp-content\/uploads\/2020\/09\/Gilbert-and-George-1977-PROSTITUTE-POOF_Official-Image-from-Artist-1240x1536.jpg 1240w, https:\/\/thewarehousedallas.org\/wp-content\/uploads\/2020\/09\/Gilbert-and-George-1977-PROSTITUTE-POOF_Official-Image-from-Artist-1654x2048.jpg 1654w, https:\/\/thewarehousedallas.org\/wp-content\/uploads\/2020\/09\/Gilbert-and-George-1977-PROSTITUTE-POOF_Official-Image-from-Artist-315x390.jpg 315w, https:\/\/thewarehousedallas.org\/wp-content\/uploads\/2020\/09\/Gilbert-and-George-1977-PROSTITUTE-POOF_Official-Image-from-Artist-1920x2378.jpg 1920w, https:\/\/thewarehousedallas.org\/wp-content\/uploads\/2020\/09\/Gilbert-and-George-1977-PROSTITUTE-POOF_Official-Image-from-Artist-454x562.jpg 454w, https:\/\/thewarehousedallas.org\/wp-content\/uploads\/2020\/09\/Gilbert-and-George-1977-PROSTITUTE-POOF_Official-Image-from-Artist-714x884.jpg 714w, https:\/\/thewarehousedallas.org\/wp-content\/uploads\/2020\/09\/Gilbert-and-George-1977-PROSTITUTE-POOF_Official-Image-from-Artist-723x895.jpg 723w","width":2067,"height":2560},"artist":{"postID":"2333","fName":"Gilbert & ","lName":"George","nationality":"British, born Italy 1943","yearOfBirth":"British, born 1942"}},{"meta":{"title":"Two Doors","yearOfCreation":"1989","media":"Wood and enamel paint","dimensions":"84 x 31 x 1 1\/2 inches (213.4 x 78.7 x 3.8 cm) each; overall: 84 x 73 x 1 1\/2 inches (213.4 x 185.4 x 3.8 cm)","edition":"","enteredBy":null,"detail":"","collection":"Collection of Marguerite Steed Hoffman","description":"","isLoanedTo":null,"loanedTo":"","loanLink":"","loanDuration":"","loanExhibition":null,"exhibitions":[{"value":"post:crb_exhibition:275","type":"post","subtype":"crb_exhibition","id":"275"},{"value":"post:crb_exhibition:283","type":"post","subtype":"crb_exhibition","id":"283"}],"artist":{"postID":"2334","fName":"Robert","lName":"Gober","nationality":"American","yearOfBirth":" born 1954"}},"image":{"src":"https:\/\/thewarehousedallas.org\/wp-content\/uploads\/2020\/09\/Gober_03_01-scaled.jpg","srcset":"https:\/\/thewarehousedallas.org\/wp-content\/uploads\/2020\/09\/Gober_03_01-scaled.jpg 1706w, https:\/\/thewarehousedallas.org\/wp-content\/uploads\/2020\/09\/Gober_03_01-200x300.jpg 200w, https:\/\/thewarehousedallas.org\/wp-content\/uploads\/2020\/09\/Gober_03_01-682x1024.jpg 682w, https:\/\/thewarehousedallas.org\/wp-content\/uploads\/2020\/09\/Gober_03_01-768x1152.jpg 768w, https:\/\/thewarehousedallas.org\/wp-content\/uploads\/2020\/09\/Gober_03_01-1024x1536.jpg 1024w, https:\/\/thewarehousedallas.org\/wp-content\/uploads\/2020\/09\/Gober_03_01-1365x2048.jpg 1365w, https:\/\/thewarehousedallas.org\/wp-content\/uploads\/2020\/09\/Gober_03_01-315x473.jpg 315w, https:\/\/thewarehousedallas.org\/wp-content\/uploads\/2020\/09\/Gober_03_01-454x681.jpg 454w, https:\/\/thewarehousedallas.org\/wp-content\/uploads\/2020\/09\/Gober_03_01-714x1071.jpg 714w, https:\/\/thewarehousedallas.org\/wp-content\/uploads\/2020\/09\/Gober_03_01-723x1085.jpg 723w, https:\/\/thewarehousedallas.org\/wp-content\/uploads\/2020\/09\/Gober_03_01-585x878.jpg 585w, https:\/\/thewarehousedallas.org\/wp-content\/uploads\/2020\/09\/Gober_03_01-577x866.jpg 577w, https:\/\/thewarehousedallas.org\/wp-content\/uploads\/2020\/09\/Gober_03_01-389x583.jpg 389w","width":1706,"height":2560},"artist":{"postID":"2334","fName":"Robert","lName":"Gober","nationality":"American","yearOfBirth":" born 1954"}},{"meta":{"title":"Untitled","yearOfCreation":"1985","media":"Plaster, wire lath, wood, steel, and semigloss enamel paint","dimensions":"14 x 24 x 19 inches (35.6 x 61 x 48.3 cm)","edition":"","enteredBy":null,"detail":"","collection":"Collection of Robert and Marguerite Hoffman","description":"","isLoanedTo":null,"loanedTo":"","loanLink":"","loanDuration":"","loanExhibition":null,"exhibitions":[{"value":"post:crb_exhibition:275","type":"post","subtype":"crb_exhibition","id":"275"}],"artist":{"postID":"2334","fName":"Robert","lName":"Gober","nationality":"American","yearOfBirth":" born 1954"}},"image":{"src":"https:\/\/thewarehousedallas.org\/wp-content\/uploads\/2020\/09\/Gober_sink1985-01.jpg","srcset":"https:\/\/thewarehousedallas.org\/wp-content\/uploads\/2020\/09\/Gober_sink1985-01.jpg 1700w, https:\/\/thewarehousedallas.org\/wp-content\/uploads\/2020\/09\/Gober_sink1985-01-300x207.jpg 300w, https:\/\/thewarehousedallas.org\/wp-content\/uploads\/2020\/09\/Gober_sink1985-01-1024x707.jpg 1024w, https:\/\/thewarehousedallas.org\/wp-content\/uploads\/2020\/09\/Gober_sink1985-01-768x530.jpg 768w, https:\/\/thewarehousedallas.org\/wp-content\/uploads\/2020\/09\/Gober_sink1985-01-1536x1060.jpg 1536w, https:\/\/thewarehousedallas.org\/wp-content\/uploads\/2020\/09\/Gober_sink1985-01-315x217.jpg 315w, https:\/\/thewarehousedallas.org\/wp-content\/uploads\/2020\/09\/Gober_sink1985-01-454x313.jpg 454w, https:\/\/thewarehousedallas.org\/wp-content\/uploads\/2020\/09\/Gober_sink1985-01-714x493.jpg 714w, https:\/\/thewarehousedallas.org\/wp-content\/uploads\/2020\/09\/Gober_sink1985-01-723x499.jpg 723w, https:\/\/thewarehousedallas.org\/wp-content\/uploads\/2020\/09\/Gober_sink1985-01-585x404.jpg 585w, https:\/\/thewarehousedallas.org\/wp-content\/uploads\/2020\/09\/Gober_sink1985-01-577x398.jpg 577w, https:\/\/thewarehousedallas.org\/wp-content\/uploads\/2020\/09\/Gober_sink1985-01-845x583.jpg 845w","width":1700,"height":1173},"artist":{"postID":"2334","fName":"Robert","lName":"Gober","nationality":"American","yearOfBirth":" born 1954"}},{"meta":{"title":"Untitled","yearOfCreation":"2003\u20132005","media":"Bronze and oil paint","dimensions":"9 x 46 1\/2 x 61 inches (22.9 x 118.1 x 154.9 cm)","edition":"","enteredBy":null,"detail":"","collection":"The Rose Collection and The Rachofsky Collection","description":"","isLoanedTo":null,"loanedTo":"","loanLink":"","loanDuration":"","loanExhibition":null,"exhibitions":[{"value":"post:crb_exhibition:275","type":"post","subtype":"crb_exhibition","id":"275"}],"artist":{"postID":"2334","fName":"Robert","lName":"Gober","nationality":"American","yearOfBirth":" born 1954"}},"image":{"src":"https:\/\/thewarehousedallas.org\/wp-content\/uploads\/2020\/09\/Gober_untitled2003-05_02_06.jpg","srcset":"https:\/\/thewarehousedallas.org\/wp-content\/uploads\/2020\/09\/Gober_untitled2003-05_02_06.jpg 1700w, https:\/\/thewarehousedallas.org\/wp-content\/uploads\/2020\/09\/Gober_untitled2003-05_02_06-300x200.jpg 300w, https:\/\/thewarehousedallas.org\/wp-content\/uploads\/2020\/09\/Gober_untitled2003-05_02_06-1024x682.jpg 1024w, https:\/\/thewarehousedallas.org\/wp-content\/uploads\/2020\/09\/Gober_untitled2003-05_02_06-768x512.jpg 768w, https:\/\/thewarehousedallas.org\/wp-content\/uploads\/2020\/09\/Gober_untitled2003-05_02_06-1536x1024.jpg 1536w, https:\/\/thewarehousedallas.org\/wp-content\/uploads\/2020\/09\/Gober_untitled2003-05_02_06-315x210.jpg 315w, https:\/\/thewarehousedallas.org\/wp-content\/uploads\/2020\/09\/Gober_untitled2003-05_02_06-454x303.jpg 454w, https:\/\/thewarehousedallas.org\/wp-content\/uploads\/2020\/09\/Gober_untitled2003-05_02_06-714x476.jpg 714w, https:\/\/thewarehousedallas.org\/wp-content\/uploads\/2020\/09\/Gober_untitled2003-05_02_06-723x482.jpg 723w, https:\/\/thewarehousedallas.org\/wp-content\/uploads\/2020\/09\/Gober_untitled2003-05_02_06-585x390.jpg 585w, https:\/\/thewarehousedallas.org\/wp-content\/uploads\/2020\/09\/Gober_untitled2003-05_02_06-577x385.jpg 577w, https:\/\/thewarehousedallas.org\/wp-content\/uploads\/2020\/09\/Gober_untitled2003-05_02_06-875x583.jpg 875w","width":1700,"height":1133},"artist":{"postID":"2334","fName":"Robert","lName":"Gober","nationality":"American","yearOfBirth":" born 1954"}},{"meta":{"title":"Untitled","yearOfCreation":"2012","media":"Cardboard","dimensions":"22 1\/4 x 11 x 2 inches (56.5 x 27.9 x 5.1 cm)","edition":"","enteredBy":null,"detail":"","collection":"Deedie Rose","description":"","isLoanedTo":null,"loanedTo":"","loanLink":"","loanDuration":"","loanExhibition":null,"exhibitions":[{"value":"post:crb_exhibition:275","type":"post","subtype":"crb_exhibition","id":"275"},{"value":"post:crb_exhibition:283","type":"post","subtype":"crb_exhibition","id":"283"}],"artist":{"postID":"2335","fName":"Fernanda","lName":"Gomes","nationality":"Brazilian","yearOfBirth":" born 1960"}},"image":{"src":"https:\/\/thewarehousedallas.org\/wp-content\/uploads\/2020\/09\/Gomes_F_untitled2012-scaled.jpg","srcset":"https:\/\/thewarehousedallas.org\/wp-content\/uploads\/2020\/09\/Gomes_F_untitled2012-scaled.jpg 1410w, https:\/\/thewarehousedallas.org\/wp-content\/uploads\/2020\/09\/Gomes_F_untitled2012-165x300.jpg 165w, https:\/\/thewarehousedallas.org\/wp-content\/uploads\/2020\/09\/Gomes_F_untitled2012-564x1024.jpg 564w, https:\/\/thewarehousedallas.org\/wp-content\/uploads\/2020\/09\/Gomes_F_untitled2012-768x1395.jpg 768w, https:\/\/thewarehousedallas.org\/wp-content\/uploads\/2020\/09\/Gomes_F_untitled2012-846x1536.jpg 846w, https:\/\/thewarehousedallas.org\/wp-content\/uploads\/2020\/09\/Gomes_F_untitled2012-1128x2048.jpg 1128w, https:\/\/thewarehousedallas.org\/wp-content\/uploads\/2020\/09\/Gomes_F_untitled2012-315x572.jpg 315w, https:\/\/thewarehousedallas.org\/wp-content\/uploads\/2020\/09\/Gomes_F_untitled2012-454x824.jpg 454w, https:\/\/thewarehousedallas.org\/wp-content\/uploads\/2020\/09\/Gomes_F_untitled2012-714x1297.jpg 714w, https:\/\/thewarehousedallas.org\/wp-content\/uploads\/2020\/09\/Gomes_F_untitled2012-723x1313.jpg 723w, https:\/\/thewarehousedallas.org\/wp-content\/uploads\/2020\/09\/Gomes_F_untitled2012-585x1062.jpg 585w, https:\/\/thewarehousedallas.org\/wp-content\/uploads\/2020\/09\/Gomes_F_untitled2012-577x1048.jpg 577w, https:\/\/thewarehousedallas.org\/wp-content\/uploads\/2020\/09\/Gomes_F_untitled2012-321x583.jpg 321w","width":1410,"height":2560},"artist":{"postID":"2335","fName":"Fernanda","lName":"Gomes","nationality":"Brazilian","yearOfBirth":" born 1960"}},{"meta":{"title":"Untitled","yearOfCreation":"2010","media":"Walnut, needle, and linen thread","dimensions":"21 5\/8 x 1 5\/8 x 1 5\/8 inches (54.9 x 4.1 x 4.1 cm)","edition":"","enteredBy":null,"detail":"","collection":"The Rachofsky Collection","description":"","isLoanedTo":null,"loanedTo":"","loanLink":"","loanDuration":"","loanExhibition":null,"exhibitions":[{"value":"post:crb_exhibition:59","type":"post","subtype":"crb_exhibition","id":"59"},{"value":"post:crb_exhibition:4372","type":"post","subtype":"crb_exhibition","id":"4372"}],"artist":{"postID":"2335","fName":"Fernanda","lName":"Gomes","nationality":"Brazilian","yearOfBirth":" born 1960"}},"image":{"src":"https:\/\/thewarehousedallas.org\/wp-content\/uploads\/2020\/09\/Gomes_Untitled_2010.jpeg","srcset":"https:\/\/thewarehousedallas.org\/wp-content\/uploads\/2020\/09\/Gomes_Untitled_2010.jpeg 1666w, https:\/\/thewarehousedallas.org\/wp-content\/uploads\/2020\/09\/Gomes_Untitled_2010-200x300.jpeg 200w, https:\/\/thewarehousedallas.org\/wp-content\/uploads\/2020\/09\/Gomes_Untitled_2010-682x1024.jpeg 682w, https:\/\/thewarehousedallas.org\/wp-content\/uploads\/2020\/09\/Gomes_Untitled_2010-768x1152.jpeg 768w, https:\/\/thewarehousedallas.org\/wp-content\/uploads\/2020\/09\/Gomes_Untitled_2010-1024x1536.jpeg 1024w, https:\/\/thewarehousedallas.org\/wp-content\/uploads\/2020\/09\/Gomes_Untitled_2010-1365x2048.jpeg 1365w, https:\/\/thewarehousedallas.org\/wp-content\/uploads\/2020\/09\/Gomes_Untitled_2010-315x473.jpeg 315w, https:\/\/thewarehousedallas.org\/wp-content\/uploads\/2020\/09\/Gomes_Untitled_2010-454x681.jpeg 454w, https:\/\/thewarehousedallas.org\/wp-content\/uploads\/2020\/09\/Gomes_Untitled_2010-714x1071.jpeg 714w, https:\/\/thewarehousedallas.org\/wp-content\/uploads\/2020\/09\/Gomes_Untitled_2010-723x1085.jpeg 723w, https:\/\/thewarehousedallas.org\/wp-content\/uploads\/2020\/09\/Gomes_Untitled_2010-585x878.jpeg 585w, https:\/\/thewarehousedallas.org\/wp-content\/uploads\/2020\/09\/Gomes_Untitled_2010-577x866.jpeg 577w, https:\/\/thewarehousedallas.org\/wp-content\/uploads\/2020\/09\/Gomes_Untitled_2010-389x583.jpeg 389w","width":1666,"height":2500},"artist":{"postID":"2335","fName":"Fernanda","lName":"Gomes","nationality":"Brazilian","yearOfBirth":" born 1960"}},{"meta":{"title":""Untitled" (Perfect Lovers)","yearOfCreation":"1987\u20131990","media":"Wall clocks","dimensions":"Two parts: 13 1\/2 inches (34.3 cm) diameter each","edition":"Edition of 3 plus 1 Artist\u2019s Proof","enteredBy":null,"detail":"","collection":"Dallas Museum of Art, fractional gift of The Rachofsky Collection","description":"","isLoanedTo":null,"loanedTo":"","loanLink":"","loanDuration":"","loanExhibition":null,"exhibitions":[{"value":"post:crb_exhibition:273","type":"post","subtype":"crb_exhibition","id":"273"},{"value":"post:crb_exhibition:275","type":"post","subtype":"crb_exhibition","id":"275"},{"value":"post:crb_exhibition:283","type":"post","subtype":"crb_exhibition","id":"283"},{"value":"post:crb_exhibition:59","type":"post","subtype":"crb_exhibition","id":"59"},{"value":"post:crb_exhibition:5106","type":"post","subtype":"crb_exhibition","id":"5106"}],"artist":{"postID":"2336","fName":"Felix","lName":"Gonzalez-Torres","nationality":"American","yearOfBirth":" born Cuba. 1957\u20131996"}},"image":{"src":"https:\/\/thewarehousedallas.org\/wp-content\/uploads\/2020\/09\/Gonzalez-Torres-Feliz-Untitled-Perfect-Lovers-1987-1990.jpeg","srcset":"https:\/\/thewarehousedallas.org\/wp-content\/uploads\/2020\/09\/Gonzalez-Torres-Feliz-Untitled-Perfect-Lovers-1987-1990.jpeg 2500w, https:\/\/thewarehousedallas.org\/wp-content\/uploads\/2020\/09\/Gonzalez-Torres-Feliz-Untitled-Perfect-Lovers-1987-1990-300x196.jpeg 300w, https:\/\/thewarehousedallas.org\/wp-content\/uploads\/2020\/09\/Gonzalez-Torres-Feliz-Untitled-Perfect-Lovers-1987-1990-1024x668.jpeg 1024w, https:\/\/thewarehousedallas.org\/wp-content\/uploads\/2020\/09\/Gonzalez-Torres-Feliz-Untitled-Perfect-Lovers-1987-1990-768x501.jpeg 768w, https:\/\/thewarehousedallas.org\/wp-content\/uploads\/2020\/09\/Gonzalez-Torres-Feliz-Untitled-Perfect-Lovers-1987-1990-1536x1002.jpeg 1536w, https:\/\/thewarehousedallas.org\/wp-content\/uploads\/2020\/09\/Gonzalez-Torres-Feliz-Untitled-Perfect-Lovers-1987-1990-2048x1336.jpeg 2048w, https:\/\/thewarehousedallas.org\/wp-content\/uploads\/2020\/09\/Gonzalez-Torres-Feliz-Untitled-Perfect-Lovers-1987-1990-315x206.jpeg 315w, https:\/\/thewarehousedallas.org\/wp-content\/uploads\/2020\/09\/Gonzalez-Torres-Feliz-Untitled-Perfect-Lovers-1987-1990-1920x1253.jpeg 1920w, https:\/\/thewarehousedallas.org\/wp-content\/uploads\/2020\/09\/Gonzalez-Torres-Feliz-Untitled-Perfect-Lovers-1987-1990-454x296.jpeg 454w, https:\/\/thewarehousedallas.org\/wp-content\/uploads\/2020\/09\/Gonzalez-Torres-Feliz-Untitled-Perfect-Lovers-1987-1990-714x466.jpeg 714w, https:\/\/thewarehousedallas.org\/wp-content\/uploads\/2020\/09\/Gonzalez-Torres-Feliz-Untitled-Perfect-Lovers-1987-1990-723x472.jpeg 723w, https:\/\/thewarehousedallas.org\/wp-content\/uploads\/2020\/09\/Gonzalez-Torres-Feliz-Untitled-Perfect-Lovers-1987-1990-585x382.jpeg 585w, https:\/\/thewarehousedallas.org\/wp-content\/uploads\/2020\/09\/Gonzalez-Torres-Feliz-Untitled-Perfect-Lovers-1987-1990-577x376.jpeg 577w, https:\/\/thewarehousedallas.org\/wp-content\/uploads\/2020\/09\/Gonzalez-Torres-Feliz-Untitled-Perfect-Lovers-1987-1990-894x583.jpeg 894w","width":2500,"height":1631},"artist":{"postID":"2336","fName":"Felix","lName":"Gonzalez-Torres","nationality":"American","yearOfBirth":" born Cuba. 1957\u20131996"}},{"meta":{"title":"\u201cUntitled\u201d (7 Days of Bloodworks)","yearOfCreation":"1988","media":"Gesso, acrylic, and graphite on canvas","dimensions":"Overall dimensions vary with installation; seven parts: 20 x 16 inches (50.8 x 40.6 cm) each","edition":"","enteredBy":null,"detail":"","collection":"The Rachofsky Collection","description":"","isLoanedTo":null,"loanedTo":"","loanLink":"","loanDuration":"","loanExhibition":null,"exhibitions":[{"value":"post:crb_exhibition:273","type":"post","subtype":"crb_exhibition","id":"273"},{"value":"post:crb_exhibition:275","type":"post","subtype":"crb_exhibition","id":"275"},{"value":"post:crb_exhibition:405","type":"post","subtype":"crb_exhibition","id":"405"},{"value":"post:crb_exhibition:55","type":"post","subtype":"crb_exhibition","id":"55"},{"value":"post:crb_exhibition:5106","type":"post","subtype":"crb_exhibition","id":"5106"}],"artist":{"postID":"2336","fName":"Felix","lName":"Gonzalez-Torres","nationality":"American","yearOfBirth":" born Cuba. 1957\u20131996"}},"image":{"src":"https:\/\/thewarehousedallas.org\/wp-content\/uploads\/2020\/09\/Gonzales_torres_f_7days_01-scaled.jpeg","srcset":"https:\/\/thewarehousedallas.org\/wp-content\/uploads\/2020\/09\/Gonzales_torres_f_7days_01-scaled.jpeg 2560w, https:\/\/thewarehousedallas.org\/wp-content\/uploads\/2020\/09\/Gonzales_torres_f_7days_01-300x203.jpeg 300w, https:\/\/thewarehousedallas.org\/wp-content\/uploads\/2020\/09\/Gonzales_torres_f_7days_01-1024x693.jpeg 1024w, https:\/\/thewarehousedallas.org\/wp-content\/uploads\/2020\/09\/Gonzales_torres_f_7days_01-768x520.jpeg 768w, https:\/\/thewarehousedallas.org\/wp-content\/uploads\/2020\/09\/Gonzales_torres_f_7days_01-1536x1040.jpeg 1536w, https:\/\/thewarehousedallas.org\/wp-content\/uploads\/2020\/09\/Gonzales_torres_f_7days_01-2048x1387.jpeg 2048w, https:\/\/thewarehousedallas.org\/wp-content\/uploads\/2020\/09\/Gonzales_torres_f_7days_01-315x213.jpeg 315w, https:\/\/thewarehousedallas.org\/wp-content\/uploads\/2020\/09\/Gonzales_torres_f_7days_01-1920x1300.jpeg 1920w, https:\/\/thewarehousedallas.org\/wp-content\/uploads\/2020\/09\/Gonzales_torres_f_7days_01-454x307.jpeg 454w, https:\/\/thewarehousedallas.org\/wp-content\/uploads\/2020\/09\/Gonzales_torres_f_7days_01-714x483.jpeg 714w, https:\/\/thewarehousedallas.org\/wp-content\/uploads\/2020\/09\/Gonzales_torres_f_7days_01-723x489.jpeg 723w, https:\/\/thewarehousedallas.org\/wp-content\/uploads\/2020\/09\/Gonzales_torres_f_7days_01-585x396.jpeg 585w, https:\/\/thewarehousedallas.org\/wp-content\/uploads\/2020\/09\/Gonzales_torres_f_7days_01-577x391.jpeg 577w, https:\/\/thewarehousedallas.org\/wp-content\/uploads\/2020\/09\/Gonzales_torres_f_7days_01-861x583.jpeg 861w","width":2560,"height":1733},"artist":{"postID":"2336","fName":"Felix","lName":"Gonzalez-Torres","nationality":"American","yearOfBirth":" born Cuba. 1957\u20131996"}},{"meta":{"title":"\u201cUntitled\u201d (7 Days of Bloodworks)","yearOfCreation":"1988","media":"Gesso, acrylic, and graphite on canvas","dimensions":"Overall dimensions vary with installation; seven parts: 20 x 16 inches (50.8 x 40.6 cm) each","edition":"","enteredBy":null,"detail":"[detail 1\/7]","collection":"The Rachofsky Collection","description":"","isLoanedTo":null,"loanedTo":"","loanLink":"","loanDuration":"","loanExhibition":null,"exhibitions":[{"value":"post:crb_exhibition:273","type":"post","subtype":"crb_exhibition","id":"273"},{"value":"post:crb_exhibition:275","type":"post","subtype":"crb_exhibition","id":"275"},{"value":"post:crb_exhibition:405","type":"post","subtype":"crb_exhibition","id":"405"},{"value":"post:crb_exhibition:55","type":"post","subtype":"crb_exhibition","id":"55"}],"artist":{"postID":"2336","fName":"Felix","lName":"Gonzalez-Torres","nationality":"American","yearOfBirth":" born Cuba. 1957\u20131996"}},"image":{"src":"https:\/\/thewarehousedallas.org\/wp-content\/uploads\/2020\/09\/FGT_bloodwork_2of7b-scaled.jpg","srcset":"https:\/\/thewarehousedallas.org\/wp-content\/uploads\/2020\/09\/FGT_bloodwork_2of7b-scaled.jpg 1707w, https:\/\/thewarehousedallas.org\/wp-content\/uploads\/2020\/09\/FGT_bloodwork_2of7b-200x300.jpg 200w, https:\/\/thewarehousedallas.org\/wp-content\/uploads\/2020\/09\/FGT_bloodwork_2of7b-683x1024.jpg 683w, https:\/\/thewarehousedallas.org\/wp-content\/uploads\/2020\/09\/FGT_bloodwork_2of7b-768x1152.jpg 768w, https:\/\/thewarehousedallas.org\/wp-content\/uploads\/2020\/09\/FGT_bloodwork_2of7b-1024x1536.jpg 1024w, https:\/\/thewarehousedallas.org\/wp-content\/uploads\/2020\/09\/FGT_bloodwork_2of7b-1366x2048.jpg 1366w, https:\/\/thewarehousedallas.org\/wp-content\/uploads\/2020\/09\/FGT_bloodwork_2of7b-315x472.jpg 315w, https:\/\/thewarehousedallas.org\/wp-content\/uploads\/2020\/09\/FGT_bloodwork_2of7b-454x681.jpg 454w, https:\/\/thewarehousedallas.org\/wp-content\/uploads\/2020\/09\/FGT_bloodwork_2of7b-714x1071.jpg 714w, https:\/\/thewarehousedallas.org\/wp-content\/uploads\/2020\/09\/FGT_bloodwork_2of7b-723x1084.jpg 723w, https:\/\/thewarehousedallas.org\/wp-content\/uploads\/2020\/09\/FGT_bloodwork_2of7b-585x877.jpg 585w, https:\/\/thewarehousedallas.org\/wp-content\/uploads\/2020\/09\/FGT_bloodwork_2of7b-577x865.jpg 577w, https:\/\/thewarehousedallas.org\/wp-content\/uploads\/2020\/09\/FGT_bloodwork_2of7b-389x583.jpg 389w","width":1707,"height":2560},"artist":{"postID":"2336","fName":"Felix","lName":"Gonzalez-Torres","nationality":"American","yearOfBirth":" born Cuba. 1957\u20131996"}},{"meta":{"title":"Sin t\u00edtulo (Untitled)","yearOfCreation":"1965","media":"Oil on canvas","dimensions":"35 1\/2 x 19 3\/4 inches (90.2 x 50.2 cm)","edition":"","enteredBy":null,"detail":"","collection":"The Rose Collection","description":"","isLoanedTo":null,"loanedTo":"","loanLink":"","loanDuration":"","loanExhibition":null,"exhibitions":[{"value":"post:crb_exhibition:275","type":"post","subtype":"crb_exhibition","id":"275"}],"artist":{"postID":"2339","fName":"Victor","lName":"Grippo","nationality":"Argentine","yearOfBirth":"1936\u20132002"}},"image":{"src":"https:\/\/thewarehousedallas.org\/wp-content\/uploads\/2020\/09\/Grippo_Sin-Titulo-scaled.jpg","srcset":"https:\/\/thewarehousedallas.org\/wp-content\/uploads\/2020\/09\/Grippo_Sin-Titulo-scaled.jpg 1503w, https:\/\/thewarehousedallas.org\/wp-content\/uploads\/2020\/09\/Grippo_Sin-Titulo-176x300.jpg 176w, https:\/\/thewarehousedallas.org\/wp-content\/uploads\/2020\/09\/Grippo_Sin-Titulo-601x1024.jpg 601w, https:\/\/thewarehousedallas.org\/wp-content\/uploads\/2020\/09\/Grippo_Sin-Titulo-768x1308.jpg 768w, https:\/\/thewarehousedallas.org\/wp-content\/uploads\/2020\/09\/Grippo_Sin-Titulo-902x1536.jpg 902w, https:\/\/thewarehousedallas.org\/wp-content\/uploads\/2020\/09\/Grippo_Sin-Titulo-1203x2048.jpg 1203w, https:\/\/thewarehousedallas.org\/wp-content\/uploads\/2020\/09\/Grippo_Sin-Titulo-315x536.jpg 315w, https:\/\/thewarehousedallas.org\/wp-content\/uploads\/2020\/09\/Grippo_Sin-Titulo-454x773.jpg 454w, https:\/\/thewarehousedallas.org\/wp-content\/uploads\/2020\/09\/Grippo_Sin-Titulo-714x1216.jpg 714w, https:\/\/thewarehousedallas.org\/wp-content\/uploads\/2020\/09\/Grippo_Sin-Titulo-723x1231.jpg 723w, https:\/\/thewarehousedallas.org\/wp-content\/uploads\/2020\/09\/Grippo_Sin-Titulo-585x996.jpg 585w, https:\/\/thewarehousedallas.org\/wp-content\/uploads\/2020\/09\/Grippo_Sin-Titulo-577x983.jpg 577w, https:\/\/thewarehousedallas.org\/wp-content\/uploads\/2020\/09\/Grippo_Sin-Titulo-342x583.jpg 342w","width":1503,"height":2560},"artist":{"postID":"2339","fName":"Victor","lName":"Grippo","nationality":"Argentine","yearOfBirth":"1936\u20132002"}},{"meta":{"title":"Vida, Muerte, Resurrecci\u00f3n (Life, Death, Resurrection)","yearOfCreation":"1980","media":"Five hollow geometrical lead bodies; five hollow geometrical lead bodies filled with black and red beans; water; glass box","dimensions":"Overall: 19 1\/2 x 47 1\/2 x 31 1\/2 inches (49.5 x 120.6 x 80 cm)","edition":"","enteredBy":null,"detail":"","collection":"Collection of Deedie Rose","description":"","isLoanedTo":null,"loanedTo":"","loanLink":"","loanDuration":"","loanExhibition":null,"exhibitions":[{"value":"post:crb_exhibition:275","type":"post","subtype":"crb_exhibition","id":"275"},{"value":"post:crb_exhibition:4372","type":"post","subtype":"crb_exhibition","id":"4372"}],"artist":{"postID":"2339","fName":"Victor","lName":"Grippo","nationality":"Argentine","yearOfBirth":"1936\u20132002"}},"image":{"src":"https:\/\/thewarehousedallas.org\/wp-content\/uploads\/2020\/09\/Grippo-Vida-Muerte-ResurrecciC3B3n-Life-Death-Resurrection-1980.jpg","srcset":"https:\/\/thewarehousedallas.org\/wp-content\/uploads\/2020\/09\/Grippo-Vida-Muerte-ResurrecciC3B3n-Life-Death-Resurrection-1980.jpg 2500w, https:\/\/thewarehousedallas.org\/wp-content\/uploads\/2020\/09\/Grippo-Vida-Muerte-ResurrecciC3B3n-Life-Death-Resurrection-1980-300x200.jpg 300w, https:\/\/thewarehousedallas.org\/wp-content\/uploads\/2020\/09\/Grippo-Vida-Muerte-ResurrecciC3B3n-Life-Death-Resurrection-1980-1024x683.jpg 1024w, https:\/\/thewarehousedallas.org\/wp-content\/uploads\/2020\/09\/Grippo-Vida-Muerte-ResurrecciC3B3n-Life-Death-Resurrection-1980-768x512.jpg 768w, https:\/\/thewarehousedallas.org\/wp-content\/uploads\/2020\/09\/Grippo-Vida-Muerte-ResurrecciC3B3n-Life-Death-Resurrection-1980-1536x1024.jpg 1536w, https:\/\/thewarehousedallas.org\/wp-content\/uploads\/2020\/09\/Grippo-Vida-Muerte-ResurrecciC3B3n-Life-Death-Resurrection-1980-2048x1366.jpg 2048w, https:\/\/thewarehousedallas.org\/wp-content\/uploads\/2020\/09\/Grippo-Vida-Muerte-ResurrecciC3B3n-Life-Death-Resurrection-1980-315x210.jpg 315w, https:\/\/thewarehousedallas.org\/wp-content\/uploads\/2020\/09\/Grippo-Vida-Muerte-ResurrecciC3B3n-Life-Death-Resurrection-1980-1920x1280.jpg 1920w, https:\/\/thewarehousedallas.org\/wp-content\/uploads\/2020\/09\/Grippo-Vida-Muerte-ResurrecciC3B3n-Life-Death-Resurrection-1980-454x303.jpg 454w, https:\/\/thewarehousedallas.org\/wp-content\/uploads\/2020\/09\/Grippo-Vida-Muerte-ResurrecciC3B3n-Life-Death-Resurrection-1980-714x476.jpg 714w, https:\/\/thewarehousedallas.org\/wp-content\/uploads\/2020\/09\/Grippo-Vida-Muerte-ResurrecciC3B3n-Life-Death-Resurrection-1980-723x482.jpg 723w, https:\/\/thewarehousedallas.org\/wp-content\/uploads\/2020\/09\/Grippo-Vida-Muerte-ResurrecciC3B3n-Life-Death-Resurrection-1980-585x390.jpg 585w, https:\/\/thewarehousedallas.org\/wp-content\/uploads\/2020\/09\/Grippo-Vida-Muerte-ResurrecciC3B3n-Life-Death-Resurrection-1980-577x385.jpg 577w, https:\/\/thewarehousedallas.org\/wp-content\/uploads\/2020\/09\/Grippo-Vida-Muerte-ResurrecciC3B3n-Life-Death-Resurrection-1980-874x583.jpg 874w","width":2500,"height":1667},"artist":{"postID":"2339","fName":"Victor","lName":"Grippo","nationality":"Argentine","yearOfBirth":"1936\u20132002"}},{"meta":{"title":"Untitled (Blue Butterfly Light to Dark XI 661)","yearOfCreation":"2006","media":"Oil on linen","dimensions":"77 x 54 inches (195.6 x 137.2 cm)","edition":"","enteredBy":null,"detail":"","collection":"","description":"","isLoanedTo":null,"loanedTo":"","loanLink":"","loanDuration":"","loanExhibition":null,"exhibitions":[{"value":"post:crb_exhibition:273","type":"post","subtype":"crb_exhibition","id":"273"},{"value":"post:crb_exhibition:275","type":"post","subtype":"crb_exhibition","id":"275"}],"artist":{"postID":"2341","fName":"Mark","lName":"Grotjahn","nationality":"American","yearOfBirth":"born 1968"}},"image":{"src":"https:\/\/thewarehousedallas.org\/wp-content\/uploads\/2020\/09\/grotjahn_bluepaintingtodark_FM.gif","srcset":false,"width":1700,"height":2386},"artist":{"postID":"2341","fName":"Mark","lName":"Grotjahn","nationality":"American","yearOfBirth":"born 1968"}},{"meta":{"title":"Untitled","yearOfCreation":"1965","media":"Stainless steel with fluorescent plexiglass","dimensions":"20 x 48 x 34 inches (50.8 x 121.9 x 86.4 cm)","edition":"","enteredBy":null,"detail":"","collection":"The Rachofsky Collection","description":"","isLoanedTo":null,"loanedTo":"","loanLink":"","loanDuration":"","loanExhibition":null,"exhibitions":[{"value":"post:crb_exhibition:275","type":"post","subtype":"crb_exhibition","id":"275"},{"value":"post:crb_exhibition:59","type":"post","subtype":"crb_exhibition","id":"59"}],"artist":{"postID":"2363","fName":"Donald","lName":"Judd","nationality":"American","yearOfBirth":" 1928\u20131994"}},"image":{"src":"https:\/\/thewarehousedallas.org\/wp-content\/uploads\/2020\/09\/judd_02.jpeg","srcset":"https:\/\/thewarehousedallas.org\/wp-content\/uploads\/2020\/09\/judd_02.jpeg 2500w, https:\/\/thewarehousedallas.org\/wp-content\/uploads\/2020\/09\/judd_02-300x200.jpeg 300w, https:\/\/thewarehousedallas.org\/wp-content\/uploads\/2020\/09\/judd_02-1024x682.jpeg 1024w, https:\/\/thewarehousedallas.org\/wp-content\/uploads\/2020\/09\/judd_02-768x512.jpeg 768w, https:\/\/thewarehousedallas.org\/wp-content\/uploads\/2020\/09\/judd_02-1536x1024.jpeg 1536w, https:\/\/thewarehousedallas.org\/wp-content\/uploads\/2020\/09\/judd_02-2048x1365.jpeg 2048w, https:\/\/thewarehousedallas.org\/wp-content\/uploads\/2020\/09\/judd_02-315x210.jpeg 315w, https:\/\/thewarehousedallas.org\/wp-content\/uploads\/2020\/09\/judd_02-1920x1279.jpeg 1920w, https:\/\/thewarehousedallas.org\/wp-content\/uploads\/2020\/09\/judd_02-454x303.jpeg 454w, https:\/\/thewarehousedallas.org\/wp-content\/uploads\/2020\/09\/judd_02-714x476.jpeg 714w, https:\/\/thewarehousedallas.org\/wp-content\/uploads\/2020\/09\/judd_02-723x482.jpeg 723w, https:\/\/thewarehousedallas.org\/wp-content\/uploads\/2020\/09\/judd_02-585x390.jpeg 585w, https:\/\/thewarehousedallas.org\/wp-content\/uploads\/2020\/09\/judd_02-577x385.jpeg 577w, https:\/\/thewarehousedallas.org\/wp-content\/uploads\/2020\/09\/judd_02-875x583.jpeg 875w","width":2500,"height":1666},"artist":{"postID":"2363","fName":"Donald","lName":"Judd","nationality":"American","yearOfBirth":" 1928\u20131994"}},{"meta":{"title":"Untitled","yearOfCreation":"1965","media":"Galvanized iron and brown enamel on aluminum","dimensions":"30 x 150 x 30 inches (76.2 x 381 x 76.2 cm)","edition":"","enteredBy":null,"detail":"","collection":"Collection of Robert and Marguerite Hoffman","description":"","isLoanedTo":null,"loanedTo":"","loanLink":"","loanDuration":"","loanExhibition":null,"exhibitions":[{"value":"post:crb_exhibition:275","type":"post","subtype":"crb_exhibition","id":"275"}],"artist":{"postID":"2363","fName":"Donald","lName":"Judd","nationality":"American","yearOfBirth":" 1928\u20131994"}},"image":{"src":"https:\/\/thewarehousedallas.org\/wp-content\/uploads\/2020\/09\/Judd_untitled1965_galvanizediron_0.jpg","srcset":"https:\/\/thewarehousedallas.org\/wp-content\/uploads\/2020\/09\/Judd_untitled1965_galvanizediron_0.jpg 1700w, https:\/\/thewarehousedallas.org\/wp-content\/uploads\/2020\/09\/Judd_untitled1965_galvanizediron_0-300x191.jpg 300w, https:\/\/thewarehousedallas.org\/wp-content\/uploads\/2020\/09\/Judd_untitled1965_galvanizediron_0-1024x651.jpg 1024w, https:\/\/thewarehousedallas.org\/wp-content\/uploads\/2020\/09\/Judd_untitled1965_galvanizediron_0-768x488.jpg 768w, https:\/\/thewarehousedallas.org\/wp-content\/uploads\/2020\/09\/Judd_untitled1965_galvanizediron_0-1536x976.jpg 1536w, https:\/\/thewarehousedallas.org\/wp-content\/uploads\/2020\/09\/Judd_untitled1965_galvanizediron_0-315x200.jpg 315w, https:\/\/thewarehousedallas.org\/wp-content\/uploads\/2020\/09\/Judd_untitled1965_galvanizediron_0-454x288.jpg 454w, https:\/\/thewarehousedallas.org\/wp-content\/uploads\/2020\/09\/Judd_untitled1965_galvanizediron_0-714x454.jpg 714w, https:\/\/thewarehousedallas.org\/wp-content\/uploads\/2020\/09\/Judd_untitled1965_galvanizediron_0-723x459.jpg 723w, https:\/\/thewarehousedallas.org\/wp-content\/uploads\/2020\/09\/Judd_untitled1965_galvanizediron_0-585x372.jpg 585w, https:\/\/thewarehousedallas.org\/wp-content\/uploads\/2020\/09\/Judd_untitled1965_galvanizediron_0-577x367.jpg 577w, https:\/\/thewarehousedallas.org\/wp-content\/uploads\/2020\/09\/Judd_untitled1965_galvanizediron_0-918x583.jpg 918w","width":1700,"height":1080},"artist":{"postID":"2363","fName":"Donald","lName":"Judd","nationality":"American","yearOfBirth":" 1928\u20131994"}},{"meta":{"title":"Untitled","yearOfCreation":"1970","media":"Clear and purple anodized aluminum","dimensions":"Overall: 8 1\/4 x 253 3\/8 x 8 1\/4 inches (21 x 643.6 x 21 cm)","edition":"","enteredBy":null,"detail":"","collection":"Dallas Museum of Art, gift of The Rachofsky Collection","description":"","isLoanedTo":null,"loanedTo":"","loanLink":"","loanDuration":"","loanExhibition":null,"exhibitions":[{"value":"post:crb_exhibition:266","type":"post","subtype":"crb_exhibition","id":"266"},{"value":"post:crb_exhibition:275","type":"post","subtype":"crb_exhibition","id":"275"},{"value":"post:crb_exhibition:5106","type":"post","subtype":"crb_exhibition","id":"5106"}],"artist":{"postID":"2363","fName":"Donald","lName":"Judd","nationality":"American","yearOfBirth":" 1928\u20131994"}},"image":{"src":"https:\/\/thewarehousedallas.org\/wp-content\/uploads\/2020\/09\/Gallery13_01_0.jpg","srcset":"https:\/\/thewarehousedallas.org\/wp-content\/uploads\/2020\/09\/Gallery13_01_0.jpg 1700w, https:\/\/thewarehousedallas.org\/wp-content\/uploads\/2020\/09\/Gallery13_01_0-300x206.jpg 300w, https:\/\/thewarehousedallas.org\/wp-content\/uploads\/2020\/09\/Gallery13_01_0-1024x705.jpg 1024w, https:\/\/thewarehousedallas.org\/wp-content\/uploads\/2020\/09\/Gallery13_01_0-768x529.jpg 768w, https:\/\/thewarehousedallas.org\/wp-content\/uploads\/2020\/09\/Gallery13_01_0-1536x1057.jpg 1536w, https:\/\/thewarehousedallas.org\/wp-content\/uploads\/2020\/09\/Gallery13_01_0-315x217.jpg 315w, https:\/\/thewarehousedallas.org\/wp-content\/uploads\/2020\/09\/Gallery13_01_0-454x312.jpg 454w, https:\/\/thewarehousedallas.org\/wp-content\/uploads\/2020\/09\/Gallery13_01_0-714x491.jpg 714w, https:\/\/thewarehousedallas.org\/wp-content\/uploads\/2020\/09\/Gallery13_01_0-723x498.jpg 723w, https:\/\/thewarehousedallas.org\/wp-content\/uploads\/2020\/09\/Gallery13_01_0-585x403.jpg 585w, https:\/\/thewarehousedallas.org\/wp-content\/uploads\/2020\/09\/Gallery13_01_0-577x397.jpg 577w, https:\/\/thewarehousedallas.org\/wp-content\/uploads\/2020\/09\/Gallery13_01_0-847x583.jpg 847w","width":1700,"height":1170},"artist":{"postID":"2363","fName":"Donald","lName":"Judd","nationality":"American","yearOfBirth":" 1928\u20131994"}},{"meta":{"title":"Untitled","yearOfCreation":"2006","media":"Inkjet on linen","dimensions":"89 3\/8 x 54 1\/4 x 1 3\/8 inches (227 x 137.8 x 3.5 cm)","edition":"","enteredBy":null,"detail":"","collection":"The Rachofsky Collection","description":"","isLoanedTo":null,"loanedTo":"","loanLink":"","loanDuration":"","loanExhibition":null,"exhibitions":[{"value":"post:crb_exhibition:275","type":"post","subtype":"crb_exhibition","id":"275"},{"value":"post:crb_exhibition:5106","type":"post","subtype":"crb_exhibition","id":"5106"}],"artist":{"postID":"2343","fName":"Wade","lName":"Guyton","nationality":"American","yearOfBirth":"born 1972"}},"image":{"src":"https:\/\/thewarehousedallas.org\/wp-content\/uploads\/2020\/09\/guyton_untitled-2006-striped-300-scaled.jpg","srcset":"https:\/\/thewarehousedallas.org\/wp-content\/uploads\/2020\/09\/guyton_untitled-2006-striped-300-scaled.jpg 1545w, https:\/\/thewarehousedallas.org\/wp-content\/uploads\/2020\/09\/guyton_untitled-2006-striped-300-181x300.jpg 181w, https:\/\/thewarehousedallas.org\/wp-content\/uploads\/2020\/09\/guyton_untitled-2006-striped-300-618x1024.jpg 618w, https:\/\/thewarehousedallas.org\/wp-content\/uploads\/2020\/09\/guyton_untitled-2006-striped-300-768x1273.jpg 768w, https:\/\/thewarehousedallas.org\/wp-content\/uploads\/2020\/09\/guyton_untitled-2006-striped-300-927x1536.jpg 927w, https:\/\/thewarehousedallas.org\/wp-content\/uploads\/2020\/09\/guyton_untitled-2006-striped-300-1236x2048.jpg 1236w, https:\/\/thewarehousedallas.org\/wp-content\/uploads\/2020\/09\/guyton_untitled-2006-striped-300-315x522.jpg 315w, https:\/\/thewarehousedallas.org\/wp-content\/uploads\/2020\/09\/guyton_untitled-2006-striped-300-454x752.jpg 454w, https:\/\/thewarehousedallas.org\/wp-content\/uploads\/2020\/09\/guyton_untitled-2006-striped-300-714x1183.jpg 714w, https:\/\/thewarehousedallas.org\/wp-content\/uploads\/2020\/09\/guyton_untitled-2006-striped-300-723x1198.jpg 723w, https:\/\/thewarehousedallas.org\/wp-content\/uploads\/2020\/09\/guyton_untitled-2006-striped-300-585x969.jpg 585w, https:\/\/thewarehousedallas.org\/wp-content\/uploads\/2020\/09\/guyton_untitled-2006-striped-300-577x956.jpg 577w, https:\/\/thewarehousedallas.org\/wp-content\/uploads\/2020\/09\/guyton_untitled-2006-striped-300-352x583.jpg 352w","width":1545,"height":2560},"artist":{"postID":"2343","fName":"Wade","lName":"Guyton","nationality":"American","yearOfBirth":"born 1972"}},{"meta":{"title":"+ and –","yearOfCreation":"1994","media":"Hardwood, steel blades, electric motor, and sand","dimensions":"3 x 11 1\/2 x 11 1\/2 inches (7.6 x 29.2 x 29.2 cm)","edition":"Edition 9 of 14","enteredBy":null,"detail":"","collection":"The Rachofsky Collection","description":"","isLoanedTo":null,"loanedTo":"","loanLink":"","loanDuration":"","loanExhibition":null,"exhibitions":[{"value":"post:crb_exhibition:273","type":"post","subtype":"crb_exhibition","id":"273"},{"value":"post:crb_exhibition:275","type":"post","subtype":"crb_exhibition","id":"275"}],"artist":{"postID":"2348","fName":"Mona","lName":"Hatoum","nationality":"British Palestinian","yearOfBirth":" born Beirut 1952"}},"image":{"src":"https:\/\/thewarehousedallas.org\/wp-content\/uploads\/2020\/09\/Hatoum_plus_minus_R.jpg","srcset":"https:\/\/thewarehousedallas.org\/wp-content\/uploads\/2020\/09\/Hatoum_plus_minus_R.jpg 1700w, https:\/\/thewarehousedallas.org\/wp-content\/uploads\/2020\/09\/Hatoum_plus_minus_R-300x202.jpg 300w, https:\/\/thewarehousedallas.org\/wp-content\/uploads\/2020\/09\/Hatoum_plus_minus_R-1024x689.jpg 1024w, https:\/\/thewarehousedallas.org\/wp-content\/uploads\/2020\/09\/Hatoum_plus_minus_R-768x517.jpg 768w, https:\/\/thewarehousedallas.org\/wp-content\/uploads\/2020\/09\/Hatoum_plus_minus_R-1536x1034.jpg 1536w, https:\/\/thewarehousedallas.org\/wp-content\/uploads\/2020\/09\/Hatoum_plus_minus_R-315x212.jpg 315w, https:\/\/thewarehousedallas.org\/wp-content\/uploads\/2020\/09\/Hatoum_plus_minus_R-454x306.jpg 454w, https:\/\/thewarehousedallas.org\/wp-content\/uploads\/2020\/09\/Hatoum_plus_minus_R-714x480.jpg 714w, https:\/\/thewarehousedallas.org\/wp-content\/uploads\/2020\/09\/Hatoum_plus_minus_R-723x487.jpg 723w, https:\/\/thewarehousedallas.org\/wp-content\/uploads\/2020\/09\/Hatoum_plus_minus_R-585x394.jpg 585w, https:\/\/thewarehousedallas.org\/wp-content\/uploads\/2020\/09\/Hatoum_plus_minus_R-577x388.jpg 577w, https:\/\/thewarehousedallas.org\/wp-content\/uploads\/2020\/09\/Hatoum_plus_minus_R-866x583.jpg 866w","width":1700,"height":1144},"artist":{"postID":"2348","fName":"Mona","lName":"Hatoum","nationality":"British Palestinian","yearOfBirth":" born Beirut 1952"}},{"meta":{"title":"August","yearOfCreation":"2004","media":"Oil on canvas","dimensions":"40 x 32 inches (101.6 x 81.3 cm)","edition":"","enteredBy":null,"detail":"","collection":"","description":"","isLoanedTo":null,"loanedTo":"","loanLink":"","loanDuration":"","loanExhibition":null,"exhibitions":[{"value":"post:crb_exhibition:275","type":"post","subtype":"crb_exhibition","id":"275"}],"artist":{"postID":"2349","fName":"Mary","lName":"Heilmann","nationality":"American","yearOfBirth":" born 1940"}},"image":{"src":"https:\/\/thewarehousedallas.org\/wp-content\/uploads\/2020\/09\/Heilmann_August_2004_highres_0.jpg","srcset":"https:\/\/thewarehousedallas.org\/wp-content\/uploads\/2020\/09\/Heilmann_August_2004_highres_0.jpg 1700w, https:\/\/thewarehousedallas.org\/wp-content\/uploads\/2020\/09\/Heilmann_August_2004_highres_0-246x300.jpg 246w, https:\/\/thewarehousedallas.org\/wp-content\/uploads\/2020\/09\/Heilmann_August_2004_highres_0-840x1024.jpg 840w, https:\/\/thewarehousedallas.org\/wp-content\/uploads\/2020\/09\/Heilmann_August_2004_highres_0-768x936.jpg 768w, https:\/\/thewarehousedallas.org\/wp-content\/uploads\/2020\/09\/Heilmann_August_2004_highres_0-1260x1536.jpg 1260w, https:\/\/thewarehousedallas.org\/wp-content\/uploads\/2020\/09\/Heilmann_August_2004_highres_0-1680x2048.jpg 1680w, https:\/\/thewarehousedallas.org\/wp-content\/uploads\/2020\/09\/Heilmann_August_2004_highres_0-315x384.jpg 315w, https:\/\/thewarehousedallas.org\/wp-content\/uploads\/2020\/09\/Heilmann_August_2004_highres_0-454x553.jpg 454w, https:\/\/thewarehousedallas.org\/wp-content\/uploads\/2020\/09\/Heilmann_August_2004_highres_0-714x870.jpg 714w, https:\/\/thewarehousedallas.org\/wp-content\/uploads\/2020\/09\/Heilmann_August_2004_highres_0-723x881.jpg 723w, https:\/\/thewarehousedallas.org\/wp-content\/uploads\/2020\/09\/Heilmann_August_2004_highres_0-585x713.jpg 585w, https:\/\/thewarehousedallas.org\/wp-content\/uploads\/2020\/09\/Heilmann_August_2004_highres_0-577x703.jpg 577w, https:\/\/thewarehousedallas.org\/wp-content\/uploads\/2020\/09\/Heilmann_August_2004_highres_0-478x583.jpg 478w","width":1700,"height":2072},"artist":{"postID":"2349","fName":"Mary","lName":"Heilmann","nationality":"American","yearOfBirth":" born 1940"}},{"meta":{"title":"Inside Cube","yearOfCreation":"2008","media":"Powder-coated aluminum","dimensions":"2 x 2 x 2 inches (5.1 x 5.1 x 5.1 cm)","edition":"Edition 1 of 3","enteredBy":null,"detail":"","collection":"The Rachofsky Collection","description":"","isLoanedTo":null,"loanedTo":"","loanLink":"","loanDuration":"","loanExhibition":null,"exhibitions":[{"value":"post:crb_exhibition:275","type":"post","subtype":"crb_exhibition","id":"275"},{"value":"post:crb_exhibition:5106","type":"post","subtype":"crb_exhibition","id":"5106"}],"artist":{"postID":"2350","fName":"Jeppe","lName":"Hein","nationality":"Danish","yearOfBirth":" born 1974"}},"image":{"src":"https:\/\/thewarehousedallas.org\/wp-content\/uploads\/2020\/09\/hein_insde-cube-300.jpg","srcset":"https:\/\/thewarehousedallas.org\/wp-content\/uploads\/2020\/09\/hein_insde-cube-300.jpg 1700w, https:\/\/thewarehousedallas.org\/wp-content\/uploads\/2020\/09\/hein_insde-cube-300-218x300.jpg 218w, https:\/\/thewarehousedallas.org\/wp-content\/uploads\/2020\/09\/hein_insde-cube-300-744x1024.jpg 744w, https:\/\/thewarehousedallas.org\/wp-content\/uploads\/2020\/09\/hein_insde-cube-300-768x1057.jpg 768w, https:\/\/thewarehousedallas.org\/wp-content\/uploads\/2020\/09\/hein_insde-cube-300-1116x1536.jpg 1116w, https:\/\/thewarehousedallas.org\/wp-content\/uploads\/2020\/09\/hein_insde-cube-300-1488x2048.jpg 1488w, https:\/\/thewarehousedallas.org\/wp-content\/uploads\/2020\/09\/hein_insde-cube-300-315x433.jpg 315w, https:\/\/thewarehousedallas.org\/wp-content\/uploads\/2020\/09\/hein_insde-cube-300-454x625.jpg 454w, https:\/\/thewarehousedallas.org\/wp-content\/uploads\/2020\/09\/hein_insde-cube-300-714x982.jpg 714w, https:\/\/thewarehousedallas.org\/wp-content\/uploads\/2020\/09\/hein_insde-cube-300-723x995.jpg 723w, https:\/\/thewarehousedallas.org\/wp-content\/uploads\/2020\/09\/hein_insde-cube-300-585x805.jpg 585w, https:\/\/thewarehousedallas.org\/wp-content\/uploads\/2020\/09\/hein_insde-cube-300-577x794.jpg 577w, https:\/\/thewarehousedallas.org\/wp-content\/uploads\/2020\/09\/hein_insde-cube-300-424x583.jpg 424w","width":1700,"height":2339},"artist":{"postID":"2350","fName":"Jeppe","lName":"Hein","nationality":"Danish","yearOfBirth":" born 1974"}},{"meta":{"title":"Untitled #2","yearOfCreation":"1975","media":"Polyvinyl, latex, and aluminum powder on canvas","dimensions":"Diameter: 96 inches (243.8 cm)","edition":"","enteredBy":null,"detail":"","collection":"The Rose Collection","description":"","isLoanedTo":null,"loanedTo":"","loanLink":"","loanDuration":"","loanExhibition":null,"exhibitions":[{"value":"post:crb_exhibition:275","type":"post","subtype":"crb_exhibition","id":"275"}],"artist":{"postID":"2351","fName":"Michael","lName":"Heizer","nationality":"American","yearOfBirth":" born 1944"}},"image":{"src":"https:\/\/thewarehousedallas.org\/wp-content\/uploads\/2020\/09\/heizer_untitled2.jpg","srcset":"https:\/\/thewarehousedallas.org\/wp-content\/uploads\/2020\/09\/heizer_untitled2.jpg 1700w, https:\/\/thewarehousedallas.org\/wp-content\/uploads\/2020\/09\/heizer_untitled2-300x289.jpg 300w, https:\/\/thewarehousedallas.org\/wp-content\/uploads\/2020\/09\/heizer_untitled2-1024x986.jpg 1024w, https:\/\/thewarehousedallas.org\/wp-content\/uploads\/2020\/09\/heizer_untitled2-768x740.jpg 768w, https:\/\/thewarehousedallas.org\/wp-content\/uploads\/2020\/09\/heizer_untitled2-1536x1479.jpg 1536w, https:\/\/thewarehousedallas.org\/wp-content\/uploads\/2020\/09\/heizer_untitled2-315x303.jpg 315w, https:\/\/thewarehousedallas.org\/wp-content\/uploads\/2020\/09\/heizer_untitled2-454x437.jpg 454w, https:\/\/thewarehousedallas.org\/wp-content\/uploads\/2020\/09\/heizer_untitled2-714x688.jpg 714w, https:\/\/thewarehousedallas.org\/wp-content\/uploads\/2020\/09\/heizer_untitled2-723x696.jpg 723w, https:\/\/thewarehousedallas.org\/wp-content\/uploads\/2020\/09\/heizer_untitled2-585x563.jpg 585w, https:\/\/thewarehousedallas.org\/wp-content\/uploads\/2020\/09\/heizer_untitled2-577x556.jpg 577w, https:\/\/thewarehousedallas.org\/wp-content\/uploads\/2020\/09\/heizer_untitled2-605x583.jpg 605w","width":1700,"height":1637},"artist":{"postID":"2351","fName":"Michael","lName":"Heizer","nationality":"American","yearOfBirth":" born 1944"}},{"meta":{"title":"Conundrum","yearOfCreation":"1995\u20131998","media":"Single-channel video installation, six monitors, custom casing, switcher, laser disc player, and three laser discs","dimensions":"10 1\/2 x 71 x 13 inches (26.7 x 180.3 x 33 cm)","edition":"Edition 5 of 6 plus Artist\u2019s Proof","enteredBy":null,"detail":"","collection":"The Rachofsky Collection","description":"","isLoanedTo":null,"loanedTo":"","loanLink":"","loanDuration":"","loanExhibition":null,"exhibitions":[{"value":"post:crb_exhibition:275","type":"post","subtype":"crb_exhibition","id":"275"}],"artist":{"postID":"2353","fName":"Gary","lName":"Hill","nationality":"American","yearOfBirth":" born 1951"}},"image":{"src":"https:\/\/thewarehousedallas.org\/wp-content\/uploads\/2020\/09\/hill_g_conundrum04edit-scaled.jpeg","srcset":"https:\/\/thewarehousedallas.org\/wp-content\/uploads\/2020\/09\/hill_g_conundrum04edit-scaled.jpeg 2560w, https:\/\/thewarehousedallas.org\/wp-content\/uploads\/2020\/09\/hill_g_conundrum04edit-300x200.jpeg 300w, https:\/\/thewarehousedallas.org\/wp-content\/uploads\/2020\/09\/hill_g_conundrum04edit-1024x683.jpeg 1024w, https:\/\/thewarehousedallas.org\/wp-content\/uploads\/2020\/09\/hill_g_conundrum04edit-768x512.jpeg 768w, https:\/\/thewarehousedallas.org\/wp-content\/uploads\/2020\/09\/hill_g_conundrum04edit-1536x1024.jpeg 1536w, https:\/\/thewarehousedallas.org\/wp-content\/uploads\/2020\/09\/hill_g_conundrum04edit-2048x1365.jpeg 2048w, https:\/\/thewarehousedallas.org\/wp-content\/uploads\/2020\/09\/hill_g_conundrum04edit-315x210.jpeg 315w, https:\/\/thewarehousedallas.org\/wp-content\/uploads\/2020\/09\/hill_g_conundrum04edit-1920x1280.jpeg 1920w, https:\/\/thewarehousedallas.org\/wp-content\/uploads\/2020\/09\/hill_g_conundrum04edit-454x303.jpeg 454w, https:\/\/thewarehousedallas.org\/wp-content\/uploads\/2020\/09\/hill_g_conundrum04edit-714x476.jpeg 714w, https:\/\/thewarehousedallas.org\/wp-content\/uploads\/2020\/09\/hill_g_conundrum04edit-723x482.jpeg 723w, https:\/\/thewarehousedallas.org\/wp-content\/uploads\/2020\/09\/hill_g_conundrum04edit-585x390.jpeg 585w, https:\/\/thewarehousedallas.org\/wp-content\/uploads\/2020\/09\/hill_g_conundrum04edit-577x385.jpeg 577w, https:\/\/thewarehousedallas.org\/wp-content\/uploads\/2020\/09\/hill_g_conundrum04edit-875x583.jpeg 875w","width":2560,"height":1707},"artist":{"postID":"2353","fName":"Gary","lName":"Hill","nationality":"American","yearOfBirth":" born 1951"}},{"meta":{"title":"Toward Great Becoming (blue\/blue)","yearOfCreation":"2014","media":"Mirror on panel","dimensions":"Left panel: 57 7\/8 x 38 3\/8 inches (147 x 97.5 cm); right panel: 60 x 30 1\/2 inches (152.4 x 77.5 cm)","edition":"","enteredBy":null,"detail":"","collection":"","description":"","isLoanedTo":null,"loanedTo":"","loanLink":"","loanDuration":"","loanExhibition":null,"exhibitions":[{"value":"post:crb_exhibition:275","type":"post","subtype":"crb_exhibition","id":"275"}],"artist":{"postID":"2355","fName":"Jim","lName":"Hodges","nationality":"American","yearOfBirth":" born 1957"}},"image":{"src":"https:\/\/thewarehousedallas.org\/wp-content\/uploads\/2020\/09\/Hodges_Toward_Great_Becoming_Blue-Blue_view-1_2014-1.jpg","srcset":"https:\/\/thewarehousedallas.org\/wp-content\/uploads\/2020\/09\/Hodges_Toward_Great_Becoming_Blue-Blue_view-1_2014-1.jpg 1700w, https:\/\/thewarehousedallas.org\/wp-content\/uploads\/2020\/09\/Hodges_Toward_Great_Becoming_Blue-Blue_view-1_2014-1-225x300.jpg 225w, https:\/\/thewarehousedallas.org\/wp-content\/uploads\/2020\/09\/Hodges_Toward_Great_Becoming_Blue-Blue_view-1_2014-1-770x1024.jpg 770w, https:\/\/thewarehousedallas.org\/wp-content\/uploads\/2020\/09\/Hodges_Toward_Great_Becoming_Blue-Blue_view-1_2014-1-768x1022.jpg 768w, https:\/\/thewarehousedallas.org\/wp-content\/uploads\/2020\/09\/Hodges_Toward_Great_Becoming_Blue-Blue_view-1_2014-1-1154x1536.jpg 1154w, https:\/\/thewarehousedallas.org\/wp-content\/uploads\/2020\/09\/Hodges_Toward_Great_Becoming_Blue-Blue_view-1_2014-1-1539x2048.jpg 1539w, https:\/\/thewarehousedallas.org\/wp-content\/uploads\/2020\/09\/Hodges_Toward_Great_Becoming_Blue-Blue_view-1_2014-1-315x419.jpg 315w, https:\/\/thewarehousedallas.org\/wp-content\/uploads\/2020\/09\/Hodges_Toward_Great_Becoming_Blue-Blue_view-1_2014-1-454x604.jpg 454w, https:\/\/thewarehousedallas.org\/wp-content\/uploads\/2020\/09\/Hodges_Toward_Great_Becoming_Blue-Blue_view-1_2014-1-714x950.jpg 714w, https:\/\/thewarehousedallas.org\/wp-content\/uploads\/2020\/09\/Hodges_Toward_Great_Becoming_Blue-Blue_view-1_2014-1-723x962.jpg 723w, https:\/\/thewarehousedallas.org\/wp-content\/uploads\/2020\/09\/Hodges_Toward_Great_Becoming_Blue-Blue_view-1_2014-1-585x778.jpg 585w, https:\/\/thewarehousedallas.org\/wp-content\/uploads\/2020\/09\/Hodges_Toward_Great_Becoming_Blue-Blue_view-1_2014-1-577x768.jpg 577w, https:\/\/thewarehousedallas.org\/wp-content\/uploads\/2020\/09\/Hodges_Toward_Great_Becoming_Blue-Blue_view-1_2014-1-438x583.jpg 438w","width":1700,"height":2262},"artist":{"postID":"2355","fName":"Jim","lName":"Hodges","nationality":"American","yearOfBirth":" born 1957"}},{"meta":{"title":"White Ceremony\/Toward #1","yearOfCreation":"1966\u20131970","media":"Acrylic, cotton cloth, and plastic pattern","dimensions":"28 1\/2 x 15 3\/8 x 3 1\/8 inches (72.4 x 39.1 x 7.9 cm)","edition":"","enteredBy":null,"detail":"","collection":"The Rachofsky Collection","description":"","isLoanedTo":null,"loanedTo":"","loanLink":"","loanDuration":"","loanExhibition":null,"exhibitions":[{"value":"post:crb_exhibition:268","type":"post","subtype":"crb_exhibition","id":"268"},{"value":"post:crb_exhibition:275","type":"post","subtype":"crb_exhibition","id":"275"}],"artist":{"postID":"149","fName":"Norio","lName":"Imai","nationality":"Japanese","yearOfBirth":" born 1946"}},"image":{"src":"https:\/\/thewarehousedallas.org\/wp-content\/uploads\/2020\/09\/Imai-White-Ceremony-Toward-1-1966-1970.jpg","srcset":"https:\/\/thewarehousedallas.org\/wp-content\/uploads\/2020\/09\/Imai-White-Ceremony-Toward-1-1966-1970.jpg 2500w, https:\/\/thewarehousedallas.org\/wp-content\/uploads\/2020\/09\/Imai-White-Ceremony-Toward-1-1966-1970-300x200.jpg 300w, https:\/\/thewarehousedallas.org\/wp-content\/uploads\/2020\/09\/Imai-White-Ceremony-Toward-1-1966-1970-1024x683.jpg 1024w, https:\/\/thewarehousedallas.org\/wp-content\/uploads\/2020\/09\/Imai-White-Ceremony-Toward-1-1966-1970-768x512.jpg 768w, https:\/\/thewarehousedallas.org\/wp-content\/uploads\/2020\/09\/Imai-White-Ceremony-Toward-1-1966-1970-1536x1024.jpg 1536w, https:\/\/thewarehousedallas.org\/wp-content\/uploads\/2020\/09\/Imai-White-Ceremony-Toward-1-1966-1970-2048x1366.jpg 2048w, https:\/\/thewarehousedallas.org\/wp-content\/uploads\/2020\/09\/Imai-White-Ceremony-Toward-1-1966-1970-315x210.jpg 315w, https:\/\/thewarehousedallas.org\/wp-content\/uploads\/2020\/09\/Imai-White-Ceremony-Toward-1-1966-1970-1920x1280.jpg 1920w, https:\/\/thewarehousedallas.org\/wp-content\/uploads\/2020\/09\/Imai-White-Ceremony-Toward-1-1966-1970-454x303.jpg 454w, https:\/\/thewarehousedallas.org\/wp-content\/uploads\/2020\/09\/Imai-White-Ceremony-Toward-1-1966-1970-714x476.jpg 714w, https:\/\/thewarehousedallas.org\/wp-content\/uploads\/2020\/09\/Imai-White-Ceremony-Toward-1-1966-1970-723x482.jpg 723w, https:\/\/thewarehousedallas.org\/wp-content\/uploads\/2020\/09\/Imai-White-Ceremony-Toward-1-1966-1970-585x390.jpg 585w, https:\/\/thewarehousedallas.org\/wp-content\/uploads\/2020\/09\/Imai-White-Ceremony-Toward-1-1966-1970-577x385.jpg 577w, https:\/\/thewarehousedallas.org\/wp-content\/uploads\/2020\/09\/Imai-White-Ceremony-Toward-1-1966-1970-874x583.jpg 874w","width":2500,"height":1667},"artist":{"postID":"149","fName":"Norio","lName":"Imai","nationality":"Japanese","yearOfBirth":" born 1946"}},{"meta":{"title":"Little Jazz","yearOfCreation":"2010","media":"Light + Shadow + Reflection + Color","dimensions":"72 x 81 3\/8 x 4 5\/8 inches (182.9 x 206.7 x 11.7 cm)","edition":"","enteredBy":null,"detail":"","collection":"The Rachofsky Collection","description":"","isLoanedTo":null,"loanedTo":"","loanLink":"","loanDuration":"","loanExhibition":null,"exhibitions":[{"value":"post:crb_exhibition:266","type":"post","subtype":"crb_exhibition","id":"266"},{"value":"post:crb_exhibition:275","type":"post","subtype":"crb_exhibition","id":"275"}],"artist":{"postID":"150","fName":"Robert","lName":"Irwin","nationality":"American","yearOfBirth":" born 1928"}},"image":{"src":"https:\/\/thewarehousedallas.org\/wp-content\/uploads\/2020\/09\/Irwin_Little-Jazz-2010.jpg","srcset":"https:\/\/thewarehousedallas.org\/wp-content\/uploads\/2020\/09\/Irwin_Little-Jazz-2010.jpg 2500w, https:\/\/thewarehousedallas.org\/wp-content\/uploads\/2020\/09\/Irwin_Little-Jazz-2010-300x200.jpg 300w, https:\/\/thewarehousedallas.org\/wp-content\/uploads\/2020\/09\/Irwin_Little-Jazz-2010-1024x683.jpg 1024w, https:\/\/thewarehousedallas.org\/wp-content\/uploads\/2020\/09\/Irwin_Little-Jazz-2010-768x512.jpg 768w, https:\/\/thewarehousedallas.org\/wp-content\/uploads\/2020\/09\/Irwin_Little-Jazz-2010-1536x1024.jpg 1536w, https:\/\/thewarehousedallas.org\/wp-content\/uploads\/2020\/09\/Irwin_Little-Jazz-2010-2048x1366.jpg 2048w, https:\/\/thewarehousedallas.org\/wp-content\/uploads\/2020\/09\/Irwin_Little-Jazz-2010-315x210.jpg 315w, https:\/\/thewarehousedallas.org\/wp-content\/uploads\/2020\/09\/Irwin_Little-Jazz-2010-1920x1280.jpg 1920w, https:\/\/thewarehousedallas.org\/wp-content\/uploads\/2020\/09\/Irwin_Little-Jazz-2010-454x303.jpg 454w, https:\/\/thewarehousedallas.org\/wp-content\/uploads\/2020\/09\/Irwin_Little-Jazz-2010-714x476.jpg 714w, https:\/\/thewarehousedallas.org\/wp-content\/uploads\/2020\/09\/Irwin_Little-Jazz-2010-723x482.jpg 723w, https:\/\/thewarehousedallas.org\/wp-content\/uploads\/2020\/09\/Irwin_Little-Jazz-2010-585x390.jpg 585w, https:\/\/thewarehousedallas.org\/wp-content\/uploads\/2020\/09\/Irwin_Little-Jazz-2010-577x385.jpg 577w, https:\/\/thewarehousedallas.org\/wp-content\/uploads\/2020\/09\/Irwin_Little-Jazz-2010-874x583.jpg 874w","width":2500,"height":1667},"artist":{"postID":"150","fName":"Robert","lName":"Irwin","nationality":"American","yearOfBirth":" born 1928"}},{"meta":{"title":"Untitled","yearOfCreation":"1968\u20131969","media":"Acrylic lacquer on formed acrylic plastic","dimensions":"Diameter: 54 inches (137.2 cm)","edition":"","enteredBy":null,"detail":"","collection":"Dallas Museum of Art, fractional gift of The Rachofsky Collection","description":"","isLoanedTo":null,"loanedTo":"","loanLink":"","loanDuration":"","loanExhibition":null,"exhibitions":[{"value":"post:crb_exhibition:266","type":"post","subtype":"crb_exhibition","id":"266"},{"value":"post:crb_exhibition:275","type":"post","subtype":"crb_exhibition","id":"275"},{"value":"post:crb_exhibition:5106","type":"post","subtype":"crb_exhibition","id":"5106"}],"artist":{"postID":"150","fName":"Robert","lName":"Irwin","nationality":"American","yearOfBirth":" born 1928"}},"image":{"src":"https:\/\/thewarehousedallas.org\/wp-content\/uploads\/2020\/09\/Irwin-Untitled-1968-69.jpg","srcset":"https:\/\/thewarehousedallas.org\/wp-content\/uploads\/2020\/09\/Irwin-Untitled-1968-69.jpg 2500w, https:\/\/thewarehousedallas.org\/wp-content\/uploads\/2020\/09\/Irwin-Untitled-1968-69-300x200.jpg 300w, https:\/\/thewarehousedallas.org\/wp-content\/uploads\/2020\/09\/Irwin-Untitled-1968-69-1024x683.jpg 1024w, https:\/\/thewarehousedallas.org\/wp-content\/uploads\/2020\/09\/Irwin-Untitled-1968-69-768x512.jpg 768w, https:\/\/thewarehousedallas.org\/wp-content\/uploads\/2020\/09\/Irwin-Untitled-1968-69-1536x1024.jpg 1536w, https:\/\/thewarehousedallas.org\/wp-content\/uploads\/2020\/09\/Irwin-Untitled-1968-69-2048x1366.jpg 2048w, https:\/\/thewarehousedallas.org\/wp-content\/uploads\/2020\/09\/Irwin-Untitled-1968-69-315x210.jpg 315w, https:\/\/thewarehousedallas.org\/wp-content\/uploads\/2020\/09\/Irwin-Untitled-1968-69-1920x1280.jpg 1920w, https:\/\/thewarehousedallas.org\/wp-content\/uploads\/2020\/09\/Irwin-Untitled-1968-69-454x303.jpg 454w, https:\/\/thewarehousedallas.org\/wp-content\/uploads\/2020\/09\/Irwin-Untitled-1968-69-714x476.jpg 714w, https:\/\/thewarehousedallas.org\/wp-content\/uploads\/2020\/09\/Irwin-Untitled-1968-69-723x482.jpg 723w, https:\/\/thewarehousedallas.org\/wp-content\/uploads\/2020\/09\/Irwin-Untitled-1968-69-585x390.jpg 585w, https:\/\/thewarehousedallas.org\/wp-content\/uploads\/2020\/09\/Irwin-Untitled-1968-69-577x385.jpg 577w, https:\/\/thewarehousedallas.org\/wp-content\/uploads\/2020\/09\/Irwin-Untitled-1968-69-874x583.jpg 874w","width":2500,"height":1667},"artist":{"postID":"150","fName":"Robert","lName":"Irwin","nationality":"American","yearOfBirth":" born 1928"}},{"meta":{"title":"Untitled (Ohne Titel)","yearOfCreation":"2001","media":"Gouache and oil crayon on linen","dimensions":"70 7\/8 x 63 inches (180 x 160 cm)","edition":"","enteredBy":null,"detail":"","collection":"The Rachofsky Collection","description":"","isLoanedTo":null,"loanedTo":"","loanLink":"","loanDuration":"","loanExhibition":null,"exhibitions":[{"value":"post:crb_exhibition:273","type":"post","subtype":"crb_exhibition","id":"273"},{"value":"post:crb_exhibition:275","type":"post","subtype":"crb_exhibition","id":"275"},{"value":"post:crb_exhibition:5106","type":"post","subtype":"crb_exhibition","id":"5106"}],"artist":{"postID":"154","fName":"Sergej","lName":"Jensen","nationality":"Danish","yearOfBirth":" born 1973"}},"image":{"src":"https:\/\/thewarehousedallas.org\/wp-content\/uploads\/2020\/09\/jensen_ohnetitel2001.gif","srcset":false,"width":1700,"height":1923},"artist":{"postID":"154","fName":"Sergej","lName":"Jensen","nationality":"Danish","yearOfBirth":" born 1973"}},{"meta":{"title":"Dice","yearOfCreation":"2010","media":"Cut meteorite","dimensions":"Two parts, each: approximately 1 x 1 x 1 inches (2.5 x 2.5 x 2.5 cm)","edition":"Edition 1 of 3","enteredBy":null,"detail":"","collection":"The Rose Collection","description":"","isLoanedTo":null,"loanedTo":"","loanLink":"","loanDuration":"","loanExhibition":null,"exhibitions":[{"value":"post:crb_exhibition:275","type":"post","subtype":"crb_exhibition","id":"275"}],"artist":{"postID":"2361","fName":"Matt","lName":"Johnson","nationality":"American","yearOfBirth":" born 1978"}},"image":{"src":"https:\/\/thewarehousedallas.org\/wp-content\/uploads\/2020\/09\/Johnson_Dice.jpg","srcset":"https:\/\/thewarehousedallas.org\/wp-content\/uploads\/2020\/09\/Johnson_Dice.jpg 1700w, https:\/\/thewarehousedallas.org\/wp-content\/uploads\/2020\/09\/Johnson_Dice-300x276.jpg 300w, https:\/\/thewarehousedallas.org\/wp-content\/uploads\/2020\/09\/Johnson_Dice-1024x942.jpg 1024w, https:\/\/thewarehousedallas.org\/wp-content\/uploads\/2020\/09\/Johnson_Dice-768x707.jpg 768w, https:\/\/thewarehousedallas.org\/wp-content\/uploads\/2020\/09\/Johnson_Dice-1536x1413.jpg 1536w, https:\/\/thewarehousedallas.org\/wp-content\/uploads\/2020\/09\/Johnson_Dice-315x290.jpg 315w, https:\/\/thewarehousedallas.org\/wp-content\/uploads\/2020\/09\/Johnson_Dice-454x418.jpg 454w, https:\/\/thewarehousedallas.org\/wp-content\/uploads\/2020\/09\/Johnson_Dice-714x657.jpg 714w, https:\/\/thewarehousedallas.org\/wp-content\/uploads\/2020\/09\/Johnson_Dice-723x665.jpg 723w, https:\/\/thewarehousedallas.org\/wp-content\/uploads\/2020\/09\/Johnson_Dice-585x538.jpg 585w, https:\/\/thewarehousedallas.org\/wp-content\/uploads\/2020\/09\/Johnson_Dice-577x531.jpg 577w, https:\/\/thewarehousedallas.org\/wp-content\/uploads\/2020\/09\/Johnson_Dice-634x583.jpg 634w","width":1700,"height":1564},"artist":{"postID":"2361","fName":"Matt","lName":"Johnson","nationality":"American","yearOfBirth":" born 1978"}},{"meta":{"title":"Black White","yearOfCreation":"1967","media":"Oil on canvas, two joined panels","dimensions":"82 x 144 inches (208.3 x 365.8 cm)","edition":"","enteredBy":null,"detail":"","collection":"Collection of Marguerite and Robert Hoffman","description":"","isLoanedTo":null,"loanedTo":"","loanLink":"","loanDuration":"","loanExhibition":null,"exhibitions":[{"value":"post:crb_exhibition:275","type":"post","subtype":"crb_exhibition","id":"275"},{"value":"post:crb_exhibition:283","type":"post","subtype":"crb_exhibition","id":"283"}],"artist":{"postID":"2371","fName":"Ellsworth","lName":"Kelly","nationality":"American","yearOfBirth":" 1923\u20132015"}},"image":{"src":"https:\/\/thewarehousedallas.org\/wp-content\/uploads\/2020\/09\/kelly_e_blackwhite_1967-scaled.jpg","srcset":"https:\/\/thewarehousedallas.org\/wp-content\/uploads\/2020\/09\/kelly_e_blackwhite_1967-scaled.jpg 2560w, https:\/\/thewarehousedallas.org\/wp-content\/uploads\/2020\/09\/kelly_e_blackwhite_1967-300x183.jpg 300w, https:\/\/thewarehousedallas.org\/wp-content\/uploads\/2020\/09\/kelly_e_blackwhite_1967-1024x626.jpg 1024w, https:\/\/thewarehousedallas.org\/wp-content\/uploads\/2020\/09\/kelly_e_blackwhite_1967-768x470.jpg 768w, https:\/\/thewarehousedallas.org\/wp-content\/uploads\/2020\/09\/kelly_e_blackwhite_1967-1536x939.jpg 1536w, https:\/\/thewarehousedallas.org\/wp-content\/uploads\/2020\/09\/kelly_e_blackwhite_1967-2048x1252.jpg 2048w, https:\/\/thewarehousedallas.org\/wp-content\/uploads\/2020\/09\/kelly_e_blackwhite_1967-315x193.jpg 315w, https:\/\/thewarehousedallas.org\/wp-content\/uploads\/2020\/09\/kelly_e_blackwhite_1967-1920x1174.jpg 1920w, https:\/\/thewarehousedallas.org\/wp-content\/uploads\/2020\/09\/kelly_e_blackwhite_1967-454x278.jpg 454w, https:\/\/thewarehousedallas.org\/wp-content\/uploads\/2020\/09\/kelly_e_blackwhite_1967-714x437.jpg 714w, https:\/\/thewarehousedallas.org\/wp-content\/uploads\/2020\/09\/kelly_e_blackwhite_1967-723x442.jpg 723w, https:\/\/thewarehousedallas.org\/wp-content\/uploads\/2020\/09\/kelly_e_blackwhite_1967-585x358.jpg 585w, https:\/\/thewarehousedallas.org\/wp-content\/uploads\/2020\/09\/kelly_e_blackwhite_1967-577x353.jpg 577w, https:\/\/thewarehousedallas.org\/wp-content\/uploads\/2020\/09\/kelly_e_blackwhite_1967-950x581.jpg 950w","width":2560,"height":1565},"artist":{"postID":"2371","fName":"Ellsworth","lName":"Kelly","nationality":"American","yearOfBirth":" 1923\u20132015"}},{"meta":{"title":"Primapara (Bathing Series)","yearOfCreation":"1974","media":"Twelve black-and-white gelatin silver prints on fiber-base paper","dimensions":"8 1\/2 x 10 1\/2 inches (21.6 x 26.7 cm) each","edition":"Edition 3 of 3","enteredBy":null,"detail":"","collection":"The Rachofsky Collection","description":"","isLoanedTo":null,"loanedTo":"","loanLink":"","loanDuration":"","loanExhibition":null,"exhibitions":[{"value":"post:crb_exhibition:275","type":"post","subtype":"crb_exhibition","id":"275"},{"value":"post:crb_exhibition:283","type":"post","subtype":"crb_exhibition","id":"283"},{"value":"post:crb_exhibition:5106","type":"post","subtype":"crb_exhibition","id":"5106"}],"artist":{"postID":"2372","fName":"Mary","lName":"Kelly","nationality":"American","yearOfBirth":" born 1941"}},"image":{"src":"https:\/\/thewarehousedallas.org\/wp-content\/uploads\/2020\/09\/Kelly_Primapara-Bathing-Series-1974.jpg","srcset":"https:\/\/thewarehousedallas.org\/wp-content\/uploads\/2020\/09\/Kelly_Primapara-Bathing-Series-1974.jpg 1608w, https:\/\/thewarehousedallas.org\/wp-content\/uploads\/2020\/09\/Kelly_Primapara-Bathing-Series-1974-271x300.jpg 271w, https:\/\/thewarehousedallas.org\/wp-content\/uploads\/2020\/09\/Kelly_Primapara-Bathing-Series-1974-926x1024.jpg 926w, https:\/\/thewarehousedallas.org\/wp-content\/uploads\/2020\/09\/Kelly_Primapara-Bathing-Series-1974-768x850.jpg 768w, https:\/\/thewarehousedallas.org\/wp-content\/uploads\/2020\/09\/Kelly_Primapara-Bathing-Series-1974-1388x1536.jpg 1388w, https:\/\/thewarehousedallas.org\/wp-content\/uploads\/2020\/09\/Kelly_Primapara-Bathing-Series-1974-315x348.jpg 315w, https:\/\/thewarehousedallas.org\/wp-content\/uploads\/2020\/09\/Kelly_Primapara-Bathing-Series-1974-454x502.jpg 454w, https:\/\/thewarehousedallas.org\/wp-content\/uploads\/2020\/09\/Kelly_Primapara-Bathing-Series-1974-714x790.jpg 714w, https:\/\/thewarehousedallas.org\/wp-content\/uploads\/2020\/09\/Kelly_Primapara-Bathing-Series-1974-723x800.jpg 723w, https:\/\/thewarehousedallas.org\/wp-content\/uploads\/2020\/09\/Kelly_Primapara-Bathing-Series-1974-585x647.jpg 585w, https:\/\/thewarehousedallas.org\/wp-content\/uploads\/2020\/09\/Kelly_Primapara-Bathing-Series-1974-577x638.jpg 577w, https:\/\/thewarehousedallas.org\/wp-content\/uploads\/2020\/09\/Kelly_Primapara-Bathing-Series-1974-527x583.jpg 527w","width":1608,"height":1779},"artist":{"postID":"2372","fName":"Mary","lName":"Kelly","nationality":"American","yearOfBirth":" born 1941"}},{"meta":{"title":"Sanary","yearOfCreation":"1952","media":"Oil on wood","dimensions":"51 1\/2 x 60 inches (130.8 x 152.4 cm)","edition":"","enteredBy":null,"detail":"","collection":"Collection of Robert and Marguerite Hoffman","description":"","isLoanedTo":null,"loanedTo":"","loanLink":"","loanDuration":"","loanExhibition":null,"exhibitions":[{"value":"post:crb_exhibition:275","type":"post","subtype":"crb_exhibition","id":"275"}],"artist":{"postID":"2371","fName":"Ellsworth","lName":"Kelly","nationality":"American","yearOfBirth":" 1923\u20132015"}},"image":{"src":"https:\/\/thewarehousedallas.org\/wp-content\/uploads\/2020\/09\/Kelly-Sanary-1952.jpg","srcset":"https:\/\/thewarehousedallas.org\/wp-content\/uploads\/2020\/09\/Kelly-Sanary-1952.jpg 1914w, https:\/\/thewarehousedallas.org\/wp-content\/uploads\/2020\/09\/Kelly-Sanary-1952-300x255.jpg 300w, https:\/\/thewarehousedallas.org\/wp-content\/uploads\/2020\/09\/Kelly-Sanary-1952-1024x872.jpg 1024w, https:\/\/thewarehousedallas.org\/wp-content\/uploads\/2020\/09\/Kelly-Sanary-1952-768x654.jpg 768w, https:\/\/thewarehousedallas.org\/wp-content\/uploads\/2020\/09\/Kelly-Sanary-1952-1536x1307.jpg 1536w, https:\/\/thewarehousedallas.org\/wp-content\/uploads\/2020\/09\/Kelly-Sanary-1952-315x268.jpg 315w, https:\/\/thewarehousedallas.org\/wp-content\/uploads\/2020\/09\/Kelly-Sanary-1952-454x386.jpg 454w, https:\/\/thewarehousedallas.org\/wp-content\/uploads\/2020\/09\/Kelly-Sanary-1952-714x608.jpg 714w, https:\/\/thewarehousedallas.org\/wp-content\/uploads\/2020\/09\/Kelly-Sanary-1952-723x615.jpg 723w, https:\/\/thewarehousedallas.org\/wp-content\/uploads\/2020\/09\/Kelly-Sanary-1952-585x498.jpg 585w, https:\/\/thewarehousedallas.org\/wp-content\/uploads\/2020\/09\/Kelly-Sanary-1952-577x491.jpg 577w, https:\/\/thewarehousedallas.org\/wp-content\/uploads\/2020\/09\/Kelly-Sanary-1952-685x583.jpg 685w","width":1914,"height":1629},"artist":{"postID":"2371","fName":"Ellsworth","lName":"Kelly","nationality":"American","yearOfBirth":" 1923\u20132015"}},{"meta":{"title":"Two Grays I","yearOfCreation":"1975","media":"Oil on canvas, two joined panels","dimensions":"92 x 102 inches (233.7 x 259.1 cm)","edition":"","enteredBy":null,"detail":"","collection":"Collection of Robert and Marguerite Hoffman","description":"","isLoanedTo":null,"loanedTo":"","loanLink":"","loanDuration":"","loanExhibition":null,"exhibitions":[{"value":"post:crb_exhibition:275","type":"post","subtype":"crb_exhibition","id":"275"}],"artist":{"postID":"2371","fName":"Ellsworth","lName":"Kelly","nationality":"American","yearOfBirth":" 1923\u20132015"}},"image":{"src":"https:\/\/thewarehousedallas.org\/wp-content\/uploads\/2020\/09\/Kelly-Two-Grays-I-1975.jpg","srcset":"https:\/\/thewarehousedallas.org\/wp-content\/uploads\/2020\/09\/Kelly-Two-Grays-I-1975.jpg 1854w, https:\/\/thewarehousedallas.org\/wp-content\/uploads\/2020\/09\/Kelly-Two-Grays-I-1975-300x272.jpg 300w, https:\/\/thewarehousedallas.org\/wp-content\/uploads\/2020\/09\/Kelly-Two-Grays-I-1975-1024x930.jpg 1024w, https:\/\/thewarehousedallas.org\/wp-content\/uploads\/2020\/09\/Kelly-Two-Grays-I-1975-768x698.jpg 768w, https:\/\/thewarehousedallas.org\/wp-content\/uploads\/2020\/09\/Kelly-Two-Grays-I-1975-1536x1395.jpg 1536w, https:\/\/thewarehousedallas.org\/wp-content\/uploads\/2020\/09\/Kelly-Two-Grays-I-1975-315x286.jpg 315w, https:\/\/thewarehousedallas.org\/wp-content\/uploads\/2020\/09\/Kelly-Two-Grays-I-1975-454x412.jpg 454w, https:\/\/thewarehousedallas.org\/wp-content\/uploads\/2020\/09\/Kelly-Two-Grays-I-1975-714x649.jpg 714w, https:\/\/thewarehousedallas.org\/wp-content\/uploads\/2020\/09\/Kelly-Two-Grays-I-1975-723x657.jpg 723w, https:\/\/thewarehousedallas.org\/wp-content\/uploads\/2020\/09\/Kelly-Two-Grays-I-1975-585x531.jpg 585w, https:\/\/thewarehousedallas.org\/wp-content\/uploads\/2020\/09\/Kelly-Two-Grays-I-1975-577x524.jpg 577w, https:\/\/thewarehousedallas.org\/wp-content\/uploads\/2020\/09\/Kelly-Two-Grays-I-1975-642x583.jpg 642w","width":1854,"height":1684},"artist":{"postID":"2371","fName":"Ellsworth","lName":"Kelly","nationality":"American","yearOfBirth":" 1923\u20132015"}},{"meta":{"title":"11.-13. Preis (aus der Serie Preis-Bilder) [11.-13 Prize (from the series Prize\/Price Pictures)]","yearOfCreation":"1987","media":"Oil on canvas","dimensions":"59 x 96 1\/2 inches (150 x 245 cm)","edition":"","enteredBy":null,"detail":"","collection":"","description":"","isLoanedTo":null,"loanedTo":"","loanLink":"","loanDuration":"","loanExhibition":null,"exhibitions":[{"value":"post:crb_exhibition:275","type":"post","subtype":"crb_exhibition","id":"275"}],"artist":{"postID":"2375","fName":"Martin","lName":"Kippenberger","nationality":"German","yearOfBirth":" 1953\u20131997"}},"image":{"src":"https:\/\/thewarehousedallas.org\/wp-content\/uploads\/2020\/09\/Kippenburger_11.13-Pries_1987.jpg","srcset":"https:\/\/thewarehousedallas.org\/wp-content\/uploads\/2020\/09\/Kippenburger_11.13-Pries_1987.jpg 1700w, https:\/\/thewarehousedallas.org\/wp-content\/uploads\/2020\/09\/Kippenburger_11.13-Pries_1987-300x203.jpg 300w, https:\/\/thewarehousedallas.org\/wp-content\/uploads\/2020\/09\/Kippenburger_11.13-Pries_1987-1024x694.jpg 1024w, https:\/\/thewarehousedallas.org\/wp-content\/uploads\/2020\/09\/Kippenburger_11.13-Pries_1987-768x520.jpg 768w, https:\/\/thewarehousedallas.org\/wp-content\/uploads\/2020\/09\/Kippenburger_11.13-Pries_1987-1536x1041.jpg 1536w, https:\/\/thewarehousedallas.org\/wp-content\/uploads\/2020\/09\/Kippenburger_11.13-Pries_1987-315x213.jpg 315w, https:\/\/thewarehousedallas.org\/wp-content\/uploads\/2020\/09\/Kippenburger_11.13-Pries_1987-454x308.jpg 454w, https:\/\/thewarehousedallas.org\/wp-content\/uploads\/2020\/09\/Kippenburger_11.13-Pries_1987-714x484.jpg 714w, https:\/\/thewarehousedallas.org\/wp-content\/uploads\/2020\/09\/Kippenburger_11.13-Pries_1987-723x490.jpg 723w, https:\/\/thewarehousedallas.org\/wp-content\/uploads\/2020\/09\/Kippenburger_11.13-Pries_1987-585x396.jpg 585w, https:\/\/thewarehousedallas.org\/wp-content\/uploads\/2020\/09\/Kippenburger_11.13-Pries_1987-577x391.jpg 577w, https:\/\/thewarehousedallas.org\/wp-content\/uploads\/2020\/09\/Kippenburger_11.13-Pries_1987-860x583.jpg 860w","width":1700,"height":1152},"artist":{"postID":"2375","fName":"Martin","lName":"Kippenberger","nationality":"German","yearOfBirth":" 1953\u20131997"}},{"meta":{"title":"Untitled Monogold","yearOfCreation":"1961","media":"Gold leaf on panel","dimensions":"24 3\/8 x 17 3\/4 inches (62 x 45 cm)","edition":"","enteredBy":null,"detail":"","collection":"Collection of Marguerite Steed Hoffman","description":"","isLoanedTo":null,"loanedTo":"","loanLink":"","loanDuration":"","loanExhibition":null,"exhibitions":[{"value":"post:crb_exhibition:275","type":"post","subtype":"crb_exhibition","id":"275"}],"artist":{"postID":"2376","fName":"Yves","lName":"Klein","nationality":"French","yearOfBirth":" 1928\u20131962"}},"image":{"src":"https:\/\/thewarehousedallas.org\/wp-content\/uploads\/2020\/09\/Klein-Untitled-Monogold-1961.jpg","srcset":"https:\/\/thewarehousedallas.org\/wp-content\/uploads\/2020\/09\/Klein-Untitled-Monogold-1961.jpg 1681w, https:\/\/thewarehousedallas.org\/wp-content\/uploads\/2020\/09\/Klein-Untitled-Monogold-1961-231x300.jpg 231w, https:\/\/thewarehousedallas.org\/wp-content\/uploads\/2020\/09\/Klein-Untitled-Monogold-1961-787x1024.jpg 787w, https:\/\/thewarehousedallas.org\/wp-content\/uploads\/2020\/09\/Klein-Untitled-Monogold-1961-768x999.jpg 768w, https:\/\/thewarehousedallas.org\/wp-content\/uploads\/2020\/09\/Klein-Untitled-Monogold-1961-1181x1536.jpg 1181w, https:\/\/thewarehousedallas.org\/wp-content\/uploads\/2020\/09\/Klein-Untitled-Monogold-1961-1574x2048.jpg 1574w, https:\/\/thewarehousedallas.org\/wp-content\/uploads\/2020\/09\/Klein-Untitled-Monogold-1961-315x410.jpg 315w, https:\/\/thewarehousedallas.org\/wp-content\/uploads\/2020\/09\/Klein-Untitled-Monogold-1961-454x591.jpg 454w, https:\/\/thewarehousedallas.org\/wp-content\/uploads\/2020\/09\/Klein-Untitled-Monogold-1961-714x929.jpg 714w, https:\/\/thewarehousedallas.org\/wp-content\/uploads\/2020\/09\/Klein-Untitled-Monogold-1961-723x941.jpg 723w, https:\/\/thewarehousedallas.org\/wp-content\/uploads\/2020\/09\/Klein-Untitled-Monogold-1961-585x761.jpg 585w, https:\/\/thewarehousedallas.org\/wp-content\/uploads\/2020\/09\/Klein-Untitled-Monogold-1961-577x751.jpg 577w, https:\/\/thewarehousedallas.org\/wp-content\/uploads\/2020\/09\/Klein-Untitled-Monogold-1961-448x583.jpg 448w","width":1681,"height":2187},"artist":{"postID":"2376","fName":"Yves","lName":"Klein","nationality":"French","yearOfBirth":" 1928\u20131962"}},{"meta":{"title":"Intervention","yearOfCreation":"1991","media":"Mixed media and blue Scotch tape","dimensions":"39 3\/8 x 51 1\/8 x 5 5\/8 inches (100 x 129.9 x 14.3 cm)","edition":"","enteredBy":null,"detail":"","collection":"The Rachofsky Collection","description":"","isLoanedTo":null,"loanedTo":"","loanLink":"","loanDuration":"","loanExhibition":null,"exhibitions":[{"value":"post:crb_exhibition:266","type":"post","subtype":"crb_exhibition","id":"266"},{"value":"post:crb_exhibition:275","type":"post","subtype":"crb_exhibition","id":"275"},{"value":"post:crb_exhibition:5106","type":"post","subtype":"crb_exhibition","id":"5106"}],"artist":{"postID":"2382","fName":"Edward","lName":"Krasinski","nationality":"Polish","yearOfBirth":" 1925\u20132004"}},"image":{"src":"https:\/\/thewarehousedallas.org\/wp-content\/uploads\/2020\/09\/krasinski_intervention_0.jpg","srcset":"https:\/\/thewarehousedallas.org\/wp-content\/uploads\/2020\/09\/krasinski_intervention_0.jpg 1700w, https:\/\/thewarehousedallas.org\/wp-content\/uploads\/2020\/09\/krasinski_intervention_0-300x199.jpg 300w, https:\/\/thewarehousedallas.org\/wp-content\/uploads\/2020\/09\/krasinski_intervention_0-1024x680.jpg 1024w, https:\/\/thewarehousedallas.org\/wp-content\/uploads\/2020\/09\/krasinski_intervention_0-768x510.jpg 768w, https:\/\/thewarehousedallas.org\/wp-content\/uploads\/2020\/09\/krasinski_intervention_0-1536x1020.jpg 1536w, https:\/\/thewarehousedallas.org\/wp-content\/uploads\/2020\/09\/krasinski_intervention_0-315x209.jpg 315w, https:\/\/thewarehousedallas.org\/wp-content\/uploads\/2020\/09\/krasinski_intervention_0-454x302.jpg 454w, https:\/\/thewarehousedallas.org\/wp-content\/uploads\/2020\/09\/krasinski_intervention_0-714x474.jpg 714w, https:\/\/thewarehousedallas.org\/wp-content\/uploads\/2020\/09\/krasinski_intervention_0-723x480.jpg 723w, https:\/\/thewarehousedallas.org\/wp-content\/uploads\/2020\/09\/krasinski_intervention_0-585x389.jpg 585w, https:\/\/thewarehousedallas.org\/wp-content\/uploads\/2020\/09\/krasinski_intervention_0-577x383.jpg 577w, https:\/\/thewarehousedallas.org\/wp-content\/uploads\/2020\/09\/krasinski_intervention_0-878x583.jpg 878w","width":1700,"height":1129},"artist":{"postID":"2382","fName":"Edward","lName":"Krasinski","nationality":"Polish","yearOfBirth":" 1925\u20132004"}},{"meta":{"title":"The Doors (Morrison Hotel)","yearOfCreation":"2005","media":"Wooden doors, mirrors, and gloss paint","dimensions":"80 1\/4 x 75 7\/8 x 19 1\/2 inches (203.8 x 192.7 x 49.5 cm)","edition":"","enteredBy":null,"detail":"","collection":"Dallas Museum of Art, TWO x TWO for AIDS and Art Fund and gift of The Rachofsky Collection","description":"","isLoanedTo":null,"loanedTo":"","loanLink":"","loanDuration":"","loanExhibition":null,"exhibitions":[{"value":"post:crb_exhibition:275","type":"post","subtype":"crb_exhibition","id":"275"}],"artist":{"postID":"160","fName":"Jim","lName":"Lambie","nationality":"Scottish","yearOfBirth":" born 1964"}},"image":{"src":"https:\/\/thewarehousedallas.org\/wp-content\/uploads\/2020\/09\/Lambie-The-Doors-Morrison-Hotel-2005.jpg","srcset":"https:\/\/thewarehousedallas.org\/wp-content\/uploads\/2020\/09\/Lambie-The-Doors-Morrison-Hotel-2005.jpg 1805w, https:\/\/thewarehousedallas.org\/wp-content\/uploads\/2020\/09\/Lambie-The-Doors-Morrison-Hotel-2005-217x300.jpg 217w, https:\/\/thewarehousedallas.org\/wp-content\/uploads\/2020\/09\/Lambie-The-Doors-Morrison-Hotel-2005-739x1024.jpg 739w, https:\/\/thewarehousedallas.org\/wp-content\/uploads\/2020\/09\/Lambie-The-Doors-Morrison-Hotel-2005-768x1064.jpg 768w, https:\/\/thewarehousedallas.org\/wp-content\/uploads\/2020\/09\/Lambie-The-Doors-Morrison-Hotel-2005-1109x1536.jpg 1109w, https:\/\/thewarehousedallas.org\/wp-content\/uploads\/2020\/09\/Lambie-The-Doors-Morrison-Hotel-2005-1479x2048.jpg 1479w, https:\/\/thewarehousedallas.org\/wp-content\/uploads\/2020\/09\/Lambie-The-Doors-Morrison-Hotel-2005-315x436.jpg 315w, https:\/\/thewarehousedallas.org\/wp-content\/uploads\/2020\/09\/Lambie-The-Doors-Morrison-Hotel-2005-454x629.jpg 454w, https:\/\/thewarehousedallas.org\/wp-content\/uploads\/2020\/09\/Lambie-The-Doors-Morrison-Hotel-2005-714x989.jpg 714w, https:\/\/thewarehousedallas.org\/wp-content\/uploads\/2020\/09\/Lambie-The-Doors-Morrison-Hotel-2005-723x1001.jpg 723w, https:\/\/thewarehousedallas.org\/wp-content\/uploads\/2020\/09\/Lambie-The-Doors-Morrison-Hotel-2005-585x810.jpg 585w, https:\/\/thewarehousedallas.org\/wp-content\/uploads\/2020\/09\/Lambie-The-Doors-Morrison-Hotel-2005-577x799.jpg 577w, https:\/\/thewarehousedallas.org\/wp-content\/uploads\/2020\/09\/Lambie-The-Doors-Morrison-Hotel-2005-421x583.jpg 421w","width":1805,"height":2500},"artist":{"postID":"160","fName":"Jim","lName":"Lambie","nationality":"Scottish","yearOfBirth":" born 1964"}},{"meta":{"title":"Untitled (Strathmore Apartments, #46)","yearOfCreation":"2002","media":"Laserchrome print","dimensions":"43 1\/4 x 51 1\/8 inches (110 x 130 cm)","edition":"Edition 1 of 5 plus Artist\u2019s Proof","enteredBy":null,"detail":"","collection":"The Rachofsky Collection","description":"","isLoanedTo":null,"loanedTo":"","loanLink":"","loanDuration":"","loanExhibition":null,"exhibitions":[{"value":"post:crb_exhibition:275","type":"post","subtype":"crb_exhibition","id":"275"}],"artist":{"postID":"161","fName":"Luisa","lName":"Lambri","nationality":"Italian","yearOfBirth":" born 1969"}},"image":{"src":"https:\/\/thewarehousedallas.org\/wp-content\/uploads\/2020\/09\/Lambri-Strathmore-5-2002.jpg","srcset":"https:\/\/thewarehousedallas.org\/wp-content\/uploads\/2020\/09\/Lambri-Strathmore-5-2002.jpg 1896w, https:\/\/thewarehousedallas.org\/wp-content\/uploads\/2020\/09\/Lambri-Strathmore-5-2002-300x258.jpg 300w, https:\/\/thewarehousedallas.org\/wp-content\/uploads\/2020\/09\/Lambri-Strathmore-5-2002-1024x880.jpg 1024w, https:\/\/thewarehousedallas.org\/wp-content\/uploads\/2020\/09\/Lambri-Strathmore-5-2002-768x660.jpg 768w, https:\/\/thewarehousedallas.org\/wp-content\/uploads\/2020\/09\/Lambri-Strathmore-5-2002-1536x1320.jpg 1536w, https:\/\/thewarehousedallas.org\/wp-content\/uploads\/2020\/09\/Lambri-Strathmore-5-2002-315x271.jpg 315w, https:\/\/thewarehousedallas.org\/wp-content\/uploads\/2020\/09\/Lambri-Strathmore-5-2002-454x390.jpg 454w, https:\/\/thewarehousedallas.org\/wp-content\/uploads\/2020\/09\/Lambri-Strathmore-5-2002-714x613.jpg 714w, https:\/\/thewarehousedallas.org\/wp-content\/uploads\/2020\/09\/Lambri-Strathmore-5-2002-723x621.jpg 723w, https:\/\/thewarehousedallas.org\/wp-content\/uploads\/2020\/09\/Lambri-Strathmore-5-2002-585x503.jpg 585w, https:\/\/thewarehousedallas.org\/wp-content\/uploads\/2020\/09\/Lambri-Strathmore-5-2002-577x496.jpg 577w, https:\/\/thewarehousedallas.org\/wp-content\/uploads\/2020\/09\/Lambri-Strathmore-5-2002-679x583.jpg 679w","width":1896,"height":1629},"artist":{"postID":"161","fName":"Luisa","lName":"Lambri","nationality":"Italian","yearOfBirth":" born 1969"}},{"meta":{"title":"Moons","yearOfCreation":"1995\u20131996","media":"Mixed media on paper","dimensions":"13 panels, unframed: 15 x 10 inches (38.1 x 25.4 cm) each; overall: 78 3\/4 x 58 3\/4 inches (200 x 149.2 cm)","edition":"","enteredBy":null,"detail":"","collection":"The Rachofsky Collection","description":"","isLoanedTo":null,"loanedTo":"","loanLink":"","loanDuration":"","loanExhibition":null,"exhibitions":[{"value":"post:crb_exhibition:275","type":"post","subtype":"crb_exhibition","id":"275"},{"value":"post:crb_exhibition:405","type":"post","subtype":"crb_exhibition","id":"405"},{"value":"post:crb_exhibition:5106","type":"post","subtype":"crb_exhibition","id":"5106"}],"artist":{"postID":"2390","fName":"Annette","lName":"Lawrence","nationality":"American","yearOfBirth":" born 1965"}},"image":{"src":"https:\/\/thewarehousedallas.org\/wp-content\/uploads\/2020\/09\/Lawrence-Moons-1995-1996.jpg","srcset":"https:\/\/thewarehousedallas.org\/wp-content\/uploads\/2020\/09\/Lawrence-Moons-1995-1996.jpg 1146w, https:\/\/thewarehousedallas.org\/wp-content\/uploads\/2020\/09\/Lawrence-Moons-1995-1996-229x300.jpg 229w, https:\/\/thewarehousedallas.org\/wp-content\/uploads\/2020\/09\/Lawrence-Moons-1995-1996-782x1024.jpg 782w, https:\/\/thewarehousedallas.org\/wp-content\/uploads\/2020\/09\/Lawrence-Moons-1995-1996-768x1005.jpg 768w, https:\/\/thewarehousedallas.org\/wp-content\/uploads\/2020\/09\/Lawrence-Moons-1995-1996-315x412.jpg 315w, https:\/\/thewarehousedallas.org\/wp-content\/uploads\/2020\/09\/Lawrence-Moons-1995-1996-454x594.jpg 454w, https:\/\/thewarehousedallas.org\/wp-content\/uploads\/2020\/09\/Lawrence-Moons-1995-1996-714x935.jpg 714w, https:\/\/thewarehousedallas.org\/wp-content\/uploads\/2020\/09\/Lawrence-Moons-1995-1996-723x946.jpg 723w, https:\/\/thewarehousedallas.org\/wp-content\/uploads\/2020\/09\/Lawrence-Moons-1995-1996-585x766.jpg 585w, https:\/\/thewarehousedallas.org\/wp-content\/uploads\/2020\/09\/Lawrence-Moons-1995-1996-577x755.jpg 577w, https:\/\/thewarehousedallas.org\/wp-content\/uploads\/2020\/09\/Lawrence-Moons-1995-1996-445x583.jpg 445w","width":1146,"height":1500},"artist":{"postID":"2390","fName":"Annette","lName":"Lawrence","nationality":"American","yearOfBirth":" born 1965"}},{"meta":{"title":"Moons","yearOfCreation":"1995\u20131996","media":"Mixed media on paper","dimensions":"13 panels, unframed: 15 x 10 inches (38.1 x 25.4 cm) each; overall: 78 3\/4 x 58 3\/4 inches (200 x 149.2 cm)","edition":"","enteredBy":null,"detail":"(detail)","collection":"The Rachofsky Collection","description":"","isLoanedTo":null,"loanedTo":"","loanLink":"","loanDuration":"","loanExhibition":null,"exhibitions":[{"value":"post:crb_exhibition:275","type":"post","subtype":"crb_exhibition","id":"275"},{"value":"post:crb_exhibition:405","type":"post","subtype":"crb_exhibition","id":"405"}],"artist":{"postID":"2390","fName":"Annette","lName":"Lawrence","nationality":"American","yearOfBirth":" born 1965"}},"image":{"src":"https:\/\/thewarehousedallas.org\/wp-content\/uploads\/2020\/09\/Lawrence-Moons-1995-1996-detail.jpg","srcset":"https:\/\/thewarehousedallas.org\/wp-content\/uploads\/2020\/09\/Lawrence-Moons-1995-1996-detail.jpg 1666w, https:\/\/thewarehousedallas.org\/wp-content\/uploads\/2020\/09\/Lawrence-Moons-1995-1996-detail-200x300.jpg 200w, https:\/\/thewarehousedallas.org\/wp-content\/uploads\/2020\/09\/Lawrence-Moons-1995-1996-detail-682x1024.jpg 682w, https:\/\/thewarehousedallas.org\/wp-content\/uploads\/2020\/09\/Lawrence-Moons-1995-1996-detail-768x1152.jpg 768w, https:\/\/thewarehousedallas.org\/wp-content\/uploads\/2020\/09\/Lawrence-Moons-1995-1996-detail-1024x1536.jpg 1024w, https:\/\/thewarehousedallas.org\/wp-content\/uploads\/2020\/09\/Lawrence-Moons-1995-1996-detail-1365x2048.jpg 1365w, https:\/\/thewarehousedallas.org\/wp-content\/uploads\/2020\/09\/Lawrence-Moons-1995-1996-detail-315x473.jpg 315w, https:\/\/thewarehousedallas.org\/wp-content\/uploads\/2020\/09\/Lawrence-Moons-1995-1996-detail-454x681.jpg 454w, https:\/\/thewarehousedallas.org\/wp-content\/uploads\/2020\/09\/Lawrence-Moons-1995-1996-detail-714x1071.jpg 714w, https:\/\/thewarehousedallas.org\/wp-content\/uploads\/2020\/09\/Lawrence-Moons-1995-1996-detail-723x1085.jpg 723w, https:\/\/thewarehousedallas.org\/wp-content\/uploads\/2020\/09\/Lawrence-Moons-1995-1996-detail-585x878.jpg 585w, https:\/\/thewarehousedallas.org\/wp-content\/uploads\/2020\/09\/Lawrence-Moons-1995-1996-detail-577x866.jpg 577w, https:\/\/thewarehousedallas.org\/wp-content\/uploads\/2020\/09\/Lawrence-Moons-1995-1996-detail-389x583.jpg 389w","width":1666,"height":2500},"artist":{"postID":"2390","fName":"Annette","lName":"Lawrence","nationality":"American","yearOfBirth":" born 1965"}},{"meta":{"title":"Des-Mov-Em","yearOfCreation":"circa 1974","media":"Acrylic box and rice paper","dimensions":"11 3\/4 x 7 7\/8 x 7 7\/8 inches (29.8 x 20 x 20 cm)","edition":"","enteredBy":null,"detail":"","collection":"The Rose Collection","description":"","isLoanedTo":null,"loanedTo":"","loanLink":"","loanDuration":"","loanExhibition":null,"exhibitions":[{"value":"post:crb_exhibition:275","type":"post","subtype":"crb_exhibition","id":"275"}],"artist":{"postID":"2392","fName":"Paulo Roberto","lName":"Leal","nationality":"Brazilian","yearOfBirth":" 1946\u20131991"}},"image":{"src":"https:\/\/thewarehousedallas.org\/wp-content\/uploads\/2020\/09\/Leal_Des-Mov-Em_0-1.jpg","srcset":"https:\/\/thewarehousedallas.org\/wp-content\/uploads\/2020\/09\/Leal_Des-Mov-Em_0-1.jpg 1700w, https:\/\/thewarehousedallas.org\/wp-content\/uploads\/2020\/09\/Leal_Des-Mov-Em_0-1-225x300.jpg 225w, https:\/\/thewarehousedallas.org\/wp-content\/uploads\/2020\/09\/Leal_Des-Mov-Em_0-1-768x1024.jpg 768w, https:\/\/thewarehousedallas.org\/wp-content\/uploads\/2020\/09\/Leal_Des-Mov-Em_0-1-1152x1536.jpg 1152w, https:\/\/thewarehousedallas.org\/wp-content\/uploads\/2020\/09\/Leal_Des-Mov-Em_0-1-1536x2048.jpg 1536w, https:\/\/thewarehousedallas.org\/wp-content\/uploads\/2020\/09\/Leal_Des-Mov-Em_0-1-315x420.jpg 315w, https:\/\/thewarehousedallas.org\/wp-content\/uploads\/2020\/09\/Leal_Des-Mov-Em_0-1-454x605.jpg 454w, https:\/\/thewarehousedallas.org\/wp-content\/uploads\/2020\/09\/Leal_Des-Mov-Em_0-1-714x952.jpg 714w, https:\/\/thewarehousedallas.org\/wp-content\/uploads\/2020\/09\/Leal_Des-Mov-Em_0-1-723x964.jpg 723w, https:\/\/thewarehousedallas.org\/wp-content\/uploads\/2020\/09\/Leal_Des-Mov-Em_0-1-585x780.jpg 585w, https:\/\/thewarehousedallas.org\/wp-content\/uploads\/2020\/09\/Leal_Des-Mov-Em_0-1-577x769.jpg 577w, https:\/\/thewarehousedallas.org\/wp-content\/uploads\/2020\/09\/Leal_Des-Mov-Em_0-1-437x583.jpg 437w","width":1700,"height":2267},"artist":{"postID":"2392","fName":"Paulo Roberto","lName":"Leal","nationality":"Brazilian","yearOfBirth":" 1946\u20131991"}},{"meta":{"title":"From Point","yearOfCreation":"1978","media":"Glue and stone pigment on canvas","dimensions":"71 1\/2 x 89 3\/8 inches (181.6 x 227 cm)","edition":"","enteredBy":null,"detail":"","collection":"Dallas Museum of Art, gift of The Rachofsky Collection and DMA purchase through the TWO x TWO for Aids and Art Fund","description":"","isLoanedTo":null,"loanedTo":"","loanLink":"","loanDuration":"","loanExhibition":null,"exhibitions":[{"value":"post:crb_exhibition:266","type":"post","subtype":"crb_exhibition","id":"266"},{"value":"post:crb_exhibition:268","type":"post","subtype":"crb_exhibition","id":"268"},{"value":"post:crb_exhibition:275","type":"post","subtype":"crb_exhibition","id":"275"},{"value":"post:crb_exhibition:5106","type":"post","subtype":"crb_exhibition","id":"5106"}],"artist":{"postID":"2396","fName":"Lee","lName":"Ufan","nationality":"Korean","yearOfBirth":" born 1936"}},"image":{"src":"https:\/\/thewarehousedallas.org\/wp-content\/uploads\/2020\/09\/ufan_frompoint-e1623792677733.jpg","srcset":"https:\/\/thewarehousedallas.org\/wp-content\/uploads\/2020\/09\/ufan_frompoint-e1623792677733.jpg 2182w, https:\/\/thewarehousedallas.org\/wp-content\/uploads\/2020\/09\/ufan_frompoint-e1623792677733-300x255.jpg 300w, https:\/\/thewarehousedallas.org\/wp-content\/uploads\/2020\/09\/ufan_frompoint-e1623792677733-1024x871.jpg 1024w, https:\/\/thewarehousedallas.org\/wp-content\/uploads\/2020\/09\/ufan_frompoint-e1623792677733-768x653.jpg 768w, https:\/\/thewarehousedallas.org\/wp-content\/uploads\/2020\/09\/ufan_frompoint-e1623792677733-1536x1306.jpg 1536w, https:\/\/thewarehousedallas.org\/wp-content\/uploads\/2020\/09\/ufan_frompoint-e1623792677733-2048x1741.jpg 2048w, https:\/\/thewarehousedallas.org\/wp-content\/uploads\/2020\/09\/ufan_frompoint-e1623792677733-315x268.jpg 315w, https:\/\/thewarehousedallas.org\/wp-content\/uploads\/2020\/09\/ufan_frompoint-e1623792677733-1920x1632.jpg 1920w, https:\/\/thewarehousedallas.org\/wp-content\/uploads\/2020\/09\/ufan_frompoint-e1623792677733-454x386.jpg 454w, https:\/\/thewarehousedallas.org\/wp-content\/uploads\/2020\/09\/ufan_frompoint-e1623792677733-714x607.jpg 714w, https:\/\/thewarehousedallas.org\/wp-content\/uploads\/2020\/09\/ufan_frompoint-e1623792677733-723x615.jpg 723w, https:\/\/thewarehousedallas.org\/wp-content\/uploads\/2020\/09\/ufan_frompoint-e1623792677733-585x497.jpg 585w, https:\/\/thewarehousedallas.org\/wp-content\/uploads\/2020\/09\/ufan_frompoint-e1623792677733-577x491.jpg 577w, https:\/\/thewarehousedallas.org\/wp-content\/uploads\/2020\/09\/ufan_frompoint-e1623792677733-686x583.jpg 686w","width":2182,"height":1855},"artist":{"postID":"2396","fName":"Lee","lName":"Ufan","nationality":"Korean","yearOfBirth":" born 1936"}},{"meta":{"title":"Auto-retrato (Self-portrait)","yearOfCreation":"1993","media":"Steel, fabric, sewing, and embroidery","dimensions":"4 x 4 x 4 inches (10.2 x 10.2 x 10.2 cm)","edition":"","enteredBy":null,"detail":"","collection":"The Rose Collection","description":"","isLoanedTo":null,"loanedTo":"","loanLink":"","loanDuration":"","loanExhibition":null,"exhibitions":[{"value":"post:crb_exhibition:275","type":"post","subtype":"crb_exhibition","id":"275"}],"artist":{"postID":"2399","fName":"","lName":"Leonilson","nationality":"Brazilian","yearOfBirth":"1957\u20131993"}},"image":{"src":"https:\/\/thewarehousedallas.org\/wp-content\/uploads\/2020\/09\/leonilson_untitled1993_03_08.jpg","srcset":"https:\/\/thewarehousedallas.org\/wp-content\/uploads\/2020\/09\/leonilson_untitled1993_03_08.jpg 1700w, https:\/\/thewarehousedallas.org\/wp-content\/uploads\/2020\/09\/leonilson_untitled1993_03_08-281x300.jpg 281w, https:\/\/thewarehousedallas.org\/wp-content\/uploads\/2020\/09\/leonilson_untitled1993_03_08-960x1024.jpg 960w, https:\/\/thewarehousedallas.org\/wp-content\/uploads\/2020\/09\/leonilson_untitled1993_03_08-768x819.jpg 768w, https:\/\/thewarehousedallas.org\/wp-content\/uploads\/2020\/09\/leonilson_untitled1993_03_08-1440x1536.jpg 1440w, https:\/\/thewarehousedallas.org\/wp-content\/uploads\/2020\/09\/leonilson_untitled1993_03_08-315x336.jpg 315w, https:\/\/thewarehousedallas.org\/wp-content\/uploads\/2020\/09\/leonilson_untitled1993_03_08-454x484.jpg 454w, https:\/\/thewarehousedallas.org\/wp-content\/uploads\/2020\/09\/leonilson_untitled1993_03_08-714x761.jpg 714w, https:\/\/thewarehousedallas.org\/wp-content\/uploads\/2020\/09\/leonilson_untitled1993_03_08-723x771.jpg 723w, https:\/\/thewarehousedallas.org\/wp-content\/uploads\/2020\/09\/leonilson_untitled1993_03_08-585x624.jpg 585w, https:\/\/thewarehousedallas.org\/wp-content\/uploads\/2020\/09\/leonilson_untitled1993_03_08-577x615.jpg 577w, https:\/\/thewarehousedallas.org\/wp-content\/uploads\/2020\/09\/leonilson_untitled1993_03_08-547x583.jpg 547w","width":1700,"height":1813},"artist":{"postID":"2399","fName":"","lName":"Leonilson","nationality":"Brazilian","yearOfBirth":"1957\u20131993"}},{"meta":{"title":"Monochromes After Mondrian: 1\u201316","yearOfCreation":"2012","media":"Flashe on mahogany","dimensions":"Sixteen panels, each: 24 x 20 inches (61 x 50.8 cm); installation dimensions variable","edition":"","enteredBy":null,"detail":"","collection":"Dallas Museum of Art through the TWO x TWO for AIDS and Art Fund and promised gift of The Rachofsky Collection","description":"","isLoanedTo":null,"loanedTo":"","loanLink":"","loanDuration":"","loanExhibition":null,"exhibitions":[{"value":"post:crb_exhibition:275","type":"post","subtype":"crb_exhibition","id":"275"}],"artist":{"postID":"2400","fName":"Sherrie","lName":"Levine","nationality":"American","yearOfBirth":" born 1947"}},"image":{"src":"https:\/\/thewarehousedallas.org\/wp-content\/uploads\/2020\/09\/Levine-Monochromes-for-Mondrian-2012-1.jpg","srcset":"https:\/\/thewarehousedallas.org\/wp-content\/uploads\/2020\/09\/Levine-Monochromes-for-Mondrian-2012-1.jpg 2500w, https:\/\/thewarehousedallas.org\/wp-content\/uploads\/2020\/09\/Levine-Monochromes-for-Mondrian-2012-1-300x200.jpg 300w, https:\/\/thewarehousedallas.org\/wp-content\/uploads\/2020\/09\/Levine-Monochromes-for-Mondrian-2012-1-1024x683.jpg 1024w, https:\/\/thewarehousedallas.org\/wp-content\/uploads\/2020\/09\/Levine-Monochromes-for-Mondrian-2012-1-768x512.jpg 768w, https:\/\/thewarehousedallas.org\/wp-content\/uploads\/2020\/09\/Levine-Monochromes-for-Mondrian-2012-1-1536x1024.jpg 1536w, https:\/\/thewarehousedallas.org\/wp-content\/uploads\/2020\/09\/Levine-Monochromes-for-Mondrian-2012-1-2048x1366.jpg 2048w, https:\/\/thewarehousedallas.org\/wp-content\/uploads\/2020\/09\/Levine-Monochromes-for-Mondrian-2012-1-315x210.jpg 315w, https:\/\/thewarehousedallas.org\/wp-content\/uploads\/2020\/09\/Levine-Monochromes-for-Mondrian-2012-1-1920x1280.jpg 1920w, https:\/\/thewarehousedallas.org\/wp-content\/uploads\/2020\/09\/Levine-Monochromes-for-Mondrian-2012-1-454x303.jpg 454w, https:\/\/thewarehousedallas.org\/wp-content\/uploads\/2020\/09\/Levine-Monochromes-for-Mondrian-2012-1-714x476.jpg 714w, https:\/\/thewarehousedallas.org\/wp-content\/uploads\/2020\/09\/Levine-Monochromes-for-Mondrian-2012-1-723x482.jpg 723w, https:\/\/thewarehousedallas.org\/wp-content\/uploads\/2020\/09\/Levine-Monochromes-for-Mondrian-2012-1-585x390.jpg 585w, https:\/\/thewarehousedallas.org\/wp-content\/uploads\/2020\/09\/Levine-Monochromes-for-Mondrian-2012-1-577x385.jpg 577w, https:\/\/thewarehousedallas.org\/wp-content\/uploads\/2020\/09\/Levine-Monochromes-for-Mondrian-2012-1-874x583.jpg 874w","width":2500,"height":1667},"artist":{"postID":"2400","fName":"Sherrie","lName":"Levine","nationality":"American","yearOfBirth":" born 1947"}},{"meta":{"title":"Monochromes After Mondrian: 1\u201316","yearOfCreation":"2012","media":"Flashe on mahogany","dimensions":"Sixteen panels, each: 24 x 20 inches (61 x 50.8 cm); installation dimensions variable","edition":"","enteredBy":null,"detail":"","collection":"Dallas Museum of Art through the TWO x TWO for AIDS and Art Fund and promised gift of The Rachofsky Collection","description":"","isLoanedTo":null,"loanedTo":"","loanLink":"","loanDuration":"","loanExhibition":null,"exhibitions":[{"value":"post:crb_exhibition:275","type":"post","subtype":"crb_exhibition","id":"275"}],"artist":{"postID":"2400","fName":"Sherrie","lName":"Levine","nationality":"American","yearOfBirth":" born 1947"}},"image":{"src":"https:\/\/thewarehousedallas.org\/wp-content\/uploads\/2020\/09\/Levine-Monochromes-for-Mondrian-2012-2.jpg","srcset":"https:\/\/thewarehousedallas.org\/wp-content\/uploads\/2020\/09\/Levine-Monochromes-for-Mondrian-2012-2.jpg 2277w, https:\/\/thewarehousedallas.org\/wp-content\/uploads\/2020\/09\/Levine-Monochromes-for-Mondrian-2012-2-300x200.jpg 300w, https:\/\/thewarehousedallas.org\/wp-content\/uploads\/2020\/09\/Levine-Monochromes-for-Mondrian-2012-2-1024x683.jpg 1024w, https:\/\/thewarehousedallas.org\/wp-content\/uploads\/2020\/09\/Levine-Monochromes-for-Mondrian-2012-2-768x512.jpg 768w, https:\/\/thewarehousedallas.org\/wp-content\/uploads\/2020\/09\/Levine-Monochromes-for-Mondrian-2012-2-1536x1024.jpg 1536w, https:\/\/thewarehousedallas.org\/wp-content\/uploads\/2020\/09\/Levine-Monochromes-for-Mondrian-2012-2-2048x1365.jpg 2048w, https:\/\/thewarehousedallas.org\/wp-content\/uploads\/2020\/09\/Levine-Monochromes-for-Mondrian-2012-2-315x210.jpg 315w, https:\/\/thewarehousedallas.org\/wp-content\/uploads\/2020\/09\/Levine-Monochromes-for-Mondrian-2012-2-1920x1280.jpg 1920w, https:\/\/thewarehousedallas.org\/wp-content\/uploads\/2020\/09\/Levine-Monochromes-for-Mondrian-2012-2-454x303.jpg 454w, https:\/\/thewarehousedallas.org\/wp-content\/uploads\/2020\/09\/Levine-Monochromes-for-Mondrian-2012-2-714x476.jpg 714w, https:\/\/thewarehousedallas.org\/wp-content\/uploads\/2020\/09\/Levine-Monochromes-for-Mondrian-2012-2-723x482.jpg 723w, https:\/\/thewarehousedallas.org\/wp-content\/uploads\/2020\/09\/Levine-Monochromes-for-Mondrian-2012-2-585x390.jpg 585w, https:\/\/thewarehousedallas.org\/wp-content\/uploads\/2020\/09\/Levine-Monochromes-for-Mondrian-2012-2-577x385.jpg 577w, https:\/\/thewarehousedallas.org\/wp-content\/uploads\/2020\/09\/Levine-Monochromes-for-Mondrian-2012-2-875x583.jpg 875w","width":2277,"height":1518},"artist":{"postID":"2400","fName":"Sherrie","lName":"Levine","nationality":"American","yearOfBirth":" born 1947"}},{"meta":{"title":"Broken Zip","yearOfCreation":"2010","media":"Metal","dimensions":"Approximately 180 x 3 x 5 inches (457.2 x 7.6 x 12.7 cm); installation dimensions variable","edition":"","enteredBy":null,"detail":"","collection":"The Rachofsky Collection","description":"","isLoanedTo":null,"loanedTo":"","loanLink":"","loanDuration":"","loanExhibition":null,"exhibitions":[{"value":"post:crb_exhibition:275","type":"post","subtype":"crb_exhibition","id":"275"},{"value":"post:crb_exhibition:5106","type":"post","subtype":"crb_exhibition","id":"5106"}],"artist":{"postID":"2403","fName":"Nate","lName":"Lowman","nationality":"American","yearOfBirth":" born 1979"}},"image":{"src":"https:\/\/thewarehousedallas.org\/wp-content\/uploads\/2020\/09\/Lowman-Broken-Zip-2010.jpg","srcset":"https:\/\/thewarehousedallas.org\/wp-content\/uploads\/2020\/09\/Lowman-Broken-Zip-2010.jpg 849w, https:\/\/thewarehousedallas.org\/wp-content\/uploads\/2020\/09\/Lowman-Broken-Zip-2010-102x300.jpg 102w, https:\/\/thewarehousedallas.org\/wp-content\/uploads\/2020\/09\/Lowman-Broken-Zip-2010-348x1024.jpg 348w, https:\/\/thewarehousedallas.org\/wp-content\/uploads\/2020\/09\/Lowman-Broken-Zip-2010-768x2261.jpg 768w, https:\/\/thewarehousedallas.org\/wp-content\/uploads\/2020\/09\/Lowman-Broken-Zip-2010-522x1536.jpg 522w, https:\/\/thewarehousedallas.org\/wp-content\/uploads\/2020\/09\/Lowman-Broken-Zip-2010-696x2048.jpg 696w, https:\/\/thewarehousedallas.org\/wp-content\/uploads\/2020\/09\/Lowman-Broken-Zip-2010-315x928.jpg 315w, https:\/\/thewarehousedallas.org\/wp-content\/uploads\/2020\/09\/Lowman-Broken-Zip-2010-454x1337.jpg 454w, https:\/\/thewarehousedallas.org\/wp-content\/uploads\/2020\/09\/Lowman-Broken-Zip-2010-714x2102.jpg 714w, https:\/\/thewarehousedallas.org\/wp-content\/uploads\/2020\/09\/Lowman-Broken-Zip-2010-723x2129.jpg 723w, https:\/\/thewarehousedallas.org\/wp-content\/uploads\/2020\/09\/Lowman-Broken-Zip-2010-585x1723.jpg 585w, https:\/\/thewarehousedallas.org\/wp-content\/uploads\/2020\/09\/Lowman-Broken-Zip-2010-577x1699.jpg 577w, https:\/\/thewarehousedallas.org\/wp-content\/uploads\/2020\/09\/Lowman-Broken-Zip-2010-198x583.jpg 198w","width":849,"height":2500},"artist":{"postID":"2403","fName":"Nate","lName":"Lowman","nationality":"American","yearOfBirth":" born 1979"}},{"meta":{"title":"And","yearOfCreation":"2006","media":"Newspaper cutting, pinned on paper","dimensions":"59 3\/8 x 79 1\/2 x 8 1\/4 inches (150.9 x 201.9 x 20.8 cm)","edition":"","enteredBy":null,"detail":"","collection":"The Rose Collection","description":"","isLoanedTo":null,"loanedTo":"","loanLink":"","loanDuration":"","loanExhibition":null,"exhibitions":[{"value":"post:crb_exhibition:275","type":"post","subtype":"crb_exhibition","id":"275"}],"artist":{"postID":"2405","fName":"Jorge","lName":"Macchi","nationality":"Argentine","yearOfBirth":" born 1963"}},"image":{"src":"https:\/\/thewarehousedallas.org\/wp-content\/uploads\/2020\/09\/Macchi.jpg","srcset":"https:\/\/thewarehousedallas.org\/wp-content\/uploads\/2020\/09\/Macchi.jpg 1700w, https:\/\/thewarehousedallas.org\/wp-content\/uploads\/2020\/09\/Macchi-300x200.jpg 300w, https:\/\/thewarehousedallas.org\/wp-content\/uploads\/2020\/09\/Macchi-1024x683.jpg 1024w, https:\/\/thewarehousedallas.org\/wp-content\/uploads\/2020\/09\/Macchi-768x512.jpg 768w, https:\/\/thewarehousedallas.org\/wp-content\/uploads\/2020\/09\/Macchi-1536x1025.jpg 1536w, https:\/\/thewarehousedallas.org\/wp-content\/uploads\/2020\/09\/Macchi-315x210.jpg 315w, https:\/\/thewarehousedallas.org\/wp-content\/uploads\/2020\/09\/Macchi-454x303.jpg 454w, https:\/\/thewarehousedallas.org\/wp-content\/uploads\/2020\/09\/Macchi-714x476.jpg 714w, https:\/\/thewarehousedallas.org\/wp-content\/uploads\/2020\/09\/Macchi-723x482.jpg 723w, https:\/\/thewarehousedallas.org\/wp-content\/uploads\/2020\/09\/Macchi-585x390.jpg 585w, https:\/\/thewarehousedallas.org\/wp-content\/uploads\/2020\/09\/Macchi-577x385.jpg 577w, https:\/\/thewarehousedallas.org\/wp-content\/uploads\/2020\/09\/Macchi-874x583.jpg 874w","width":1700,"height":1134},"artist":{"postID":"2405","fName":"Jorge","lName":"Macchi","nationality":"Argentine","yearOfBirth":" born 1963"}},{"meta":{"title":"Achrome","yearOfCreation":"1958","media":"Plaster on canvas","dimensions":"47 1\/4 x 23 1\/2 inches (120 x 59.7 cm)","edition":"","enteredBy":null,"detail":"","collection":"The Rachofsky Collection","description":"","isLoanedTo":null,"loanedTo":"","loanLink":"","loanDuration":"","loanExhibition":null,"exhibitions":[{"value":"post:crb_exhibition:266","type":"post","subtype":"crb_exhibition","id":"266"},{"value":"post:crb_exhibition:268","type":"post","subtype":"crb_exhibition","id":"268"},{"value":"post:crb_exhibition:5106","type":"post","subtype":"crb_exhibition","id":"5106"}],"artist":{"postID":"2408","fName":"Piero","lName":"Manzoni","nationality":"Italian","yearOfBirth":" 1933\u20131963"}},"image":{"src":"https:\/\/thewarehousedallas.org\/wp-content\/uploads\/2020\/09\/Manzoni-Achromeplaster-1958.jpg","srcset":"https:\/\/thewarehousedallas.org\/wp-content\/uploads\/2020\/09\/Manzoni-Achromeplaster-1958.jpg 1439w, https:\/\/thewarehousedallas.org\/wp-content\/uploads\/2020\/09\/Manzoni-Achromeplaster-1958-176x300.jpg 176w, https:\/\/thewarehousedallas.org\/wp-content\/uploads\/2020\/09\/Manzoni-Achromeplaster-1958-601x1024.jpg 601w, https:\/\/thewarehousedallas.org\/wp-content\/uploads\/2020\/09\/Manzoni-Achromeplaster-1958-768x1308.jpg 768w, https:\/\/thewarehousedallas.org\/wp-content\/uploads\/2020\/09\/Manzoni-Achromeplaster-1958-902x1536.jpg 902w, https:\/\/thewarehousedallas.org\/wp-content\/uploads\/2020\/09\/Manzoni-Achromeplaster-1958-1203x2048.jpg 1203w, https:\/\/thewarehousedallas.org\/wp-content\/uploads\/2020\/09\/Manzoni-Achromeplaster-1958-315x536.jpg 315w, https:\/\/thewarehousedallas.org\/wp-content\/uploads\/2020\/09\/Manzoni-Achromeplaster-1958-454x773.jpg 454w, https:\/\/thewarehousedallas.org\/wp-content\/uploads\/2020\/09\/Manzoni-Achromeplaster-1958-714x1216.jpg 714w, https:\/\/thewarehousedallas.org\/wp-content\/uploads\/2020\/09\/Manzoni-Achromeplaster-1958-723x1231.jpg 723w, https:\/\/thewarehousedallas.org\/wp-content\/uploads\/2020\/09\/Manzoni-Achromeplaster-1958-585x996.jpg 585w, https:\/\/thewarehousedallas.org\/wp-content\/uploads\/2020\/09\/Manzoni-Achromeplaster-1958-577x982.jpg 577w, https:\/\/thewarehousedallas.org\/wp-content\/uploads\/2020\/09\/Manzoni-Achromeplaster-1958-342x583.jpg 342w","width":1439,"height":2450},"artist":{"postID":"2408","fName":"Piero","lName":"Manzoni","nationality":"Italian","yearOfBirth":" 1933\u20131963"}},{"meta":{"title":"Achrome","yearOfCreation":"1960","media":"Stitched velvet and board","dimensions":"31 1\/4 x 23 3\/8 inches (79.4 x 59.4 cm)","edition":"","enteredBy":null,"detail":"","collection":"The Rachofsky Collection","description":"","isLoanedTo":null,"loanedTo":"","loanLink":"","loanDuration":"","loanExhibition":null,"exhibitions":[{"value":"post:crb_exhibition:266","type":"post","subtype":"crb_exhibition","id":"266"},{"value":"post:crb_exhibition:268","type":"post","subtype":"crb_exhibition","id":"268"},{"value":"post:crb_exhibition:275","type":"post","subtype":"crb_exhibition","id":"275"},{"value":"post:crb_exhibition:5106","type":"post","subtype":"crb_exhibition","id":"5106"}],"artist":{"postID":"2408","fName":"Piero","lName":"Manzoni","nationality":"Italian","yearOfBirth":" 1933\u20131963"}},"image":{"src":"https:\/\/thewarehousedallas.org\/wp-content\/uploads\/2020\/09\/Manzoni-Achromevelvet-1960.jpg","srcset":"https:\/\/thewarehousedallas.org\/wp-content\/uploads\/2020\/09\/Manzoni-Achromevelvet-1960.jpg 1674w, https:\/\/thewarehousedallas.org\/wp-content\/uploads\/2020\/09\/Manzoni-Achromevelvet-1960-241x300.jpg 241w, https:\/\/thewarehousedallas.org\/wp-content\/uploads\/2020\/09\/Manzoni-Achromevelvet-1960-823x1024.jpg 823w, https:\/\/thewarehousedallas.org\/wp-content\/uploads\/2020\/09\/Manzoni-Achromevelvet-1960-768x956.jpg 768w, https:\/\/thewarehousedallas.org\/wp-content\/uploads\/2020\/09\/Manzoni-Achromevelvet-1960-1234x1536.jpg 1234w, https:\/\/thewarehousedallas.org\/wp-content\/uploads\/2020\/09\/Manzoni-Achromevelvet-1960-1645x2048.jpg 1645w, https:\/\/thewarehousedallas.org\/wp-content\/uploads\/2020\/09\/Manzoni-Achromevelvet-1960-315x392.jpg 315w, https:\/\/thewarehousedallas.org\/wp-content\/uploads\/2020\/09\/Manzoni-Achromevelvet-1960-454x565.jpg 454w, https:\/\/thewarehousedallas.org\/wp-content\/uploads\/2020\/09\/Manzoni-Achromevelvet-1960-714x889.jpg 714w, https:\/\/thewarehousedallas.org\/wp-content\/uploads\/2020\/09\/Manzoni-Achromevelvet-1960-723x900.jpg 723w, https:\/\/thewarehousedallas.org\/wp-content\/uploads\/2020\/09\/Manzoni-Achromevelvet-1960-585x728.jpg 585w, https:\/\/thewarehousedallas.org\/wp-content\/uploads\/2020\/09\/Manzoni-Achromevelvet-1960-577x718.jpg 577w, https:\/\/thewarehousedallas.org\/wp-content\/uploads\/2020\/09\/Manzoni-Achromevelvet-1960-468x583.jpg 468w","width":1674,"height":2084},"artist":{"postID":"2408","fName":"Piero","lName":"Manzoni","nationality":"Italian","yearOfBirth":" 1933\u20131963"}},{"meta":{"title":"Achrome","yearOfCreation":"1962","media":"Gravel and kaolin on canvas","dimensions":"28 3\/4 x 24 3\/4 inches (73 x 62.9 cm)","edition":"","enteredBy":null,"detail":"","collection":"The Rose Collection","description":"","isLoanedTo":null,"loanedTo":"","loanLink":"","loanDuration":"","loanExhibition":null,"exhibitions":[{"value":"post:crb_exhibition:275","type":"post","subtype":"crb_exhibition","id":"275"}],"artist":{"postID":"2408","fName":"Piero","lName":"Manzoni","nationality":"Italian","yearOfBirth":" 1933\u20131963"}},"image":{"src":"https:\/\/thewarehousedallas.org\/wp-content\/uploads\/2020\/09\/Manzoni-Achrome-gravel-and-kaolin-1962.jpg","srcset":"https:\/\/thewarehousedallas.org\/wp-content\/uploads\/2020\/09\/Manzoni-Achrome-gravel-and-kaolin-1962.jpg 1477w, https:\/\/thewarehousedallas.org\/wp-content\/uploads\/2020\/09\/Manzoni-Achrome-gravel-and-kaolin-1962-266x300.jpg 266w, https:\/\/thewarehousedallas.org\/wp-content\/uploads\/2020\/09\/Manzoni-Achrome-gravel-and-kaolin-1962-909x1024.jpg 909w, https:\/\/thewarehousedallas.org\/wp-content\/uploads\/2020\/09\/Manzoni-Achrome-gravel-and-kaolin-1962-768x865.jpg 768w, https:\/\/thewarehousedallas.org\/wp-content\/uploads\/2020\/09\/Manzoni-Achrome-gravel-and-kaolin-1962-1363x1536.jpg 1363w, https:\/\/thewarehousedallas.org\/wp-content\/uploads\/2020\/09\/Manzoni-Achrome-gravel-and-kaolin-1962-315x355.jpg 315w, https:\/\/thewarehousedallas.org\/wp-content\/uploads\/2020\/09\/Manzoni-Achrome-gravel-and-kaolin-1962-454x511.jpg 454w, https:\/\/thewarehousedallas.org\/wp-content\/uploads\/2020\/09\/Manzoni-Achrome-gravel-and-kaolin-1962-714x804.jpg 714w, https:\/\/thewarehousedallas.org\/wp-content\/uploads\/2020\/09\/Manzoni-Achrome-gravel-and-kaolin-1962-723x815.jpg 723w, https:\/\/thewarehousedallas.org\/wp-content\/uploads\/2020\/09\/Manzoni-Achrome-gravel-and-kaolin-1962-585x659.jpg 585w, https:\/\/thewarehousedallas.org\/wp-content\/uploads\/2020\/09\/Manzoni-Achrome-gravel-and-kaolin-1962-577x650.jpg 577w, https:\/\/thewarehousedallas.org\/wp-content\/uploads\/2020\/09\/Manzoni-Achrome-gravel-and-kaolin-1962-517x583.jpg 517w","width":1477,"height":1664},"artist":{"postID":"2408","fName":"Piero","lName":"Manzoni","nationality":"Italian","yearOfBirth":" 1933\u20131963"}},{"meta":{"title":"Untitled #1","yearOfCreation":"1993","media":"Acrylic and graphite on canvas","dimensions":"60 x 60 inches (152.4 x 152.4 cm)","edition":"","enteredBy":null,"detail":"","collection":"","description":"","isLoanedTo":null,"loanedTo":"","loanLink":"","loanDuration":"","loanExhibition":null,"exhibitions":[{"value":"post:crb_exhibition:275","type":"post","subtype":"crb_exhibition","id":"275"}],"artist":{"postID":"2412","fName":"Agnes","lName":"Martin","nationality":"American","yearOfBirth":" born Canada. 1912\u20132004"}},"image":{"src":"https:\/\/thewarehousedallas.org\/wp-content\/uploads\/2020\/09\/Martin_Untitled-1-1993.jpg","srcset":"https:\/\/thewarehousedallas.org\/wp-content\/uploads\/2020\/09\/Martin_Untitled-1-1993.jpg 1683w, https:\/\/thewarehousedallas.org\/wp-content\/uploads\/2020\/09\/Martin_Untitled-1-1993-300x300.jpg 300w, https:\/\/thewarehousedallas.org\/wp-content\/uploads\/2020\/09\/Martin_Untitled-1-1993-1024x1024.jpg 1024w, https:\/\/thewarehousedallas.org\/wp-content\/uploads\/2020\/09\/Martin_Untitled-1-1993-150x150.jpg 150w, https:\/\/thewarehousedallas.org\/wp-content\/uploads\/2020\/09\/Martin_Untitled-1-1993-768x768.jpg 768w, https:\/\/thewarehousedallas.org\/wp-content\/uploads\/2020\/09\/Martin_Untitled-1-1993-1536x1536.jpg 1536w, https:\/\/thewarehousedallas.org\/wp-content\/uploads\/2020\/09\/Martin_Untitled-1-1993-315x315.jpg 315w, https:\/\/thewarehousedallas.org\/wp-content\/uploads\/2020\/09\/Martin_Untitled-1-1993-454x454.jpg 454w, https:\/\/thewarehousedallas.org\/wp-content\/uploads\/2020\/09\/Martin_Untitled-1-1993-714x714.jpg 714w, https:\/\/thewarehousedallas.org\/wp-content\/uploads\/2020\/09\/Martin_Untitled-1-1993-723x723.jpg 723w, https:\/\/thewarehousedallas.org\/wp-content\/uploads\/2020\/09\/Martin_Untitled-1-1993-585x585.jpg 585w, https:\/\/thewarehousedallas.org\/wp-content\/uploads\/2020\/09\/Martin_Untitled-1-1993-577x577.jpg 577w, https:\/\/thewarehousedallas.org\/wp-content\/uploads\/2020\/09\/Martin_Untitled-1-1993-583x583.jpg 583w","width":1683,"height":1682},"artist":{"postID":"2412","fName":"Agnes","lName":"Martin","nationality":"American","yearOfBirth":" born Canada. 1912\u20132004"}},{"meta":{"title":"Untitled","yearOfCreation":"1960","media":"Oil on linen","dimensions":"12 x 12 inches (30.5 x 30.5 cm)","edition":"","enteredBy":null,"detail":"","collection":"Collection of Robert and Marguerite Hoffman","description":"","isLoanedTo":null,"loanedTo":"","loanLink":"","loanDuration":"","loanExhibition":null,"exhibitions":[{"value":"post:crb_exhibition:275","type":"post","subtype":"crb_exhibition","id":"275"}],"artist":{"postID":"2412","fName":"Agnes","lName":"Martin","nationality":"American","yearOfBirth":" born Canada. 1912\u20132004"}},"image":{"src":"https:\/\/thewarehousedallas.org\/wp-content\/uploads\/2020\/09\/Martin_untitled1960-hoffman.jpg","srcset":"https:\/\/thewarehousedallas.org\/wp-content\/uploads\/2020\/09\/Martin_untitled1960-hoffman.jpg 1700w, https:\/\/thewarehousedallas.org\/wp-content\/uploads\/2020\/09\/Martin_untitled1960-hoffman-300x294.jpg 300w, https:\/\/thewarehousedallas.org\/wp-content\/uploads\/2020\/09\/Martin_untitled1960-hoffman-1024x1005.jpg 1024w, https:\/\/thewarehousedallas.org\/wp-content\/uploads\/2020\/09\/Martin_untitled1960-hoffman-768x754.jpg 768w, https:\/\/thewarehousedallas.org\/wp-content\/uploads\/2020\/09\/Martin_untitled1960-hoffman-1536x1507.jpg 1536w, https:\/\/thewarehousedallas.org\/wp-content\/uploads\/2020\/09\/Martin_untitled1960-hoffman-315x309.jpg 315w, https:\/\/thewarehousedallas.org\/wp-content\/uploads\/2020\/09\/Martin_untitled1960-hoffman-454x445.jpg 454w, https:\/\/thewarehousedallas.org\/wp-content\/uploads\/2020\/09\/Martin_untitled1960-hoffman-714x701.jpg 714w, https:\/\/thewarehousedallas.org\/wp-content\/uploads\/2020\/09\/Martin_untitled1960-hoffman-723x709.jpg 723w, https:\/\/thewarehousedallas.org\/wp-content\/uploads\/2020\/09\/Martin_untitled1960-hoffman-585x574.jpg 585w, https:\/\/thewarehousedallas.org\/wp-content\/uploads\/2020\/09\/Martin_untitled1960-hoffman-577x566.jpg 577w, https:\/\/thewarehousedallas.org\/wp-content\/uploads\/2020\/09\/Martin_untitled1960-hoffman-594x583.jpg 594w","width":1700,"height":1668},"artist":{"postID":"2412","fName":"Agnes","lName":"Martin","nationality":"American","yearOfBirth":" born Canada. 1912\u20132004"}},{"meta":{"title":"Untitled","yearOfCreation":"1960","media":"Oil on linen","dimensions":"12 x 12 inches (30.5 x 30.5 cm)","edition":"","enteredBy":null,"detail":"","collection":"","description":"","isLoanedTo":null,"loanedTo":"","loanLink":"","loanDuration":"","loanExhibition":null,"exhibitions":[{"value":"post:crb_exhibition:275","type":"post","subtype":"crb_exhibition","id":"275"}],"artist":{"postID":"2412","fName":"Agnes","lName":"Martin","nationality":"American","yearOfBirth":" born Canada. 1912\u20132004"}},"image":{"src":"https:\/\/thewarehousedallas.org\/wp-content\/uploads\/2020\/09\/Martin-Untitled-1960-rachofsky.jpg","srcset":"https:\/\/thewarehousedallas.org\/wp-content\/uploads\/2020\/09\/Martin-Untitled-1960-rachofsky.jpg 1384w, https:\/\/thewarehousedallas.org\/wp-content\/uploads\/2020\/09\/Martin-Untitled-1960-rachofsky-297x300.jpg 297w, https:\/\/thewarehousedallas.org\/wp-content\/uploads\/2020\/09\/Martin-Untitled-1960-rachofsky-1014x1024.jpg 1014w, https:\/\/thewarehousedallas.org\/wp-content\/uploads\/2020\/09\/Martin-Untitled-1960-rachofsky-150x150.jpg 150w, https:\/\/thewarehousedallas.org\/wp-content\/uploads\/2020\/09\/Martin-Untitled-1960-rachofsky-768x775.jpg 768w, https:\/\/thewarehousedallas.org\/wp-content\/uploads\/2020\/09\/Martin-Untitled-1960-rachofsky-315x318.jpg 315w, https:\/\/thewarehousedallas.org\/wp-content\/uploads\/2020\/09\/Martin-Untitled-1960-rachofsky-454x458.jpg 454w, https:\/\/thewarehousedallas.org\/wp-content\/uploads\/2020\/09\/Martin-Untitled-1960-rachofsky-714x721.jpg 714w, https:\/\/thewarehousedallas.org\/wp-content\/uploads\/2020\/09\/Martin-Untitled-1960-rachofsky-723x730.jpg 723w, https:\/\/thewarehousedallas.org\/wp-content\/uploads\/2020\/09\/Martin-Untitled-1960-rachofsky-585x590.jpg 585w, https:\/\/thewarehousedallas.org\/wp-content\/uploads\/2020\/09\/Martin-Untitled-1960-rachofsky-577x582.jpg 577w, https:\/\/thewarehousedallas.org\/wp-content\/uploads\/2020\/09\/Martin-Untitled-1960-rachofsky-578x583.jpg 578w","width":1384,"height":1397},"artist":{"postID":"2412","fName":"Agnes","lName":"Martin","nationality":"American","yearOfBirth":" born Canada. 1912\u20132004"}},{"meta":{"title":"Bronx Floors: Floor above, ceiling below","yearOfCreation":"1973","media":"Gelatin silver prints","dimensions":"Two prints, framed: 26 3\/4 x 20 3\/4 inches (67.9 x 52.7 cm)","edition":"","enteredBy":null,"detail":"","collection":"The Rose Collection","description":"","isLoanedTo":null,"loanedTo":"","loanLink":"","loanDuration":"","loanExhibition":null,"exhibitions":[{"value":"post:crb_exhibition:275","type":"post","subtype":"crb_exhibition","id":"275"}],"artist":{"postID":"2415","fName":"Gordon","lName":"Matta-Clark","nationality":"American","yearOfBirth":" 1943\u20131978"}},"image":{"src":"https:\/\/thewarehousedallas.org\/wp-content\/uploads\/2020\/09\/matta-clark_bronxfloors1973.jpg","srcset":"https:\/\/thewarehousedallas.org\/wp-content\/uploads\/2020\/09\/matta-clark_bronxfloors1973.jpg 1700w, https:\/\/thewarehousedallas.org\/wp-content\/uploads\/2020\/09\/matta-clark_bronxfloors1973-233x300.jpg 233w, https:\/\/thewarehousedallas.org\/wp-content\/uploads\/2020\/09\/matta-clark_bronxfloors1973-797x1024.jpg 797w, https:\/\/thewarehousedallas.org\/wp-content\/uploads\/2020\/09\/matta-clark_bronxfloors1973-768x987.jpg 768w, https:\/\/thewarehousedallas.org\/wp-content\/uploads\/2020\/09\/matta-clark_bronxfloors1973-1195x1536.jpg 1195w, https:\/\/thewarehousedallas.org\/wp-content\/uploads\/2020\/09\/matta-clark_bronxfloors1973-1593x2048.jpg 1593w, https:\/\/thewarehousedallas.org\/wp-content\/uploads\/2020\/09\/matta-clark_bronxfloors1973-315x405.jpg 315w, https:\/\/thewarehousedallas.org\/wp-content\/uploads\/2020\/09\/matta-clark_bronxfloors1973-454x583.jpg 454w, https:\/\/thewarehousedallas.org\/wp-content\/uploads\/2020\/09\/matta-clark_bronxfloors1973-714x918.jpg 714w, https:\/\/thewarehousedallas.org\/wp-content\/uploads\/2020\/09\/matta-clark_bronxfloors1973-723x929.jpg 723w, https:\/\/thewarehousedallas.org\/wp-content\/uploads\/2020\/09\/matta-clark_bronxfloors1973-585x752.jpg 585w, https:\/\/thewarehousedallas.org\/wp-content\/uploads\/2020\/09\/matta-clark_bronxfloors1973-577x742.jpg 577w","width":1700,"height":2185},"artist":{"postID":"2415","fName":"Gordon","lName":"Matta-Clark","nationality":"American","yearOfBirth":" 1943\u20131978"}},{"meta":{"title":"Untitled (Food, Prince St. at Wooster St. NY)","yearOfCreation":"1973","media":"Wall fragment: wood, nails, metal, and pencil","dimensions":"19 1\/2 x 18 3\/8 x 4 inches (49.5 x 46.7 x 10.2 cm)","edition":"","enteredBy":null,"detail":"","collection":"The Rose Collection","description":"","isLoanedTo":null,"loanedTo":"","loanLink":"","loanDuration":"","loanExhibition":null,"exhibitions":[{"value":"post:crb_exhibition:275","type":"post","subtype":"crb_exhibition","id":"275"}],"artist":{"postID":"2415","fName":"Gordon","lName":"Matta-Clark","nationality":"American","yearOfBirth":" 1943\u20131978"}},"image":{"src":"https:\/\/thewarehousedallas.org\/wp-content\/uploads\/2020\/09\/matta-clark_untitledfood1973.jpg","srcset":"https:\/\/thewarehousedallas.org\/wp-content\/uploads\/2020\/09\/matta-clark_untitledfood1973.jpg 1700w, https:\/\/thewarehousedallas.org\/wp-content\/uploads\/2020\/09\/matta-clark_untitledfood1973-300x262.jpg 300w, https:\/\/thewarehousedallas.org\/wp-content\/uploads\/2020\/09\/matta-clark_untitledfood1973-1024x896.jpg 1024w, https:\/\/thewarehousedallas.org\/wp-content\/uploads\/2020\/09\/matta-clark_untitledfood1973-768x672.jpg 768w, https:\/\/thewarehousedallas.org\/wp-content\/uploads\/2020\/09\/matta-clark_untitledfood1973-1536x1344.jpg 1536w, https:\/\/thewarehousedallas.org\/wp-content\/uploads\/2020\/09\/matta-clark_untitledfood1973-315x276.jpg 315w, https:\/\/thewarehousedallas.org\/wp-content\/uploads\/2020\/09\/matta-clark_untitledfood1973-454x397.jpg 454w, https:\/\/thewarehousedallas.org\/wp-content\/uploads\/2020\/09\/matta-clark_untitledfood1973-714x625.jpg 714w, https:\/\/thewarehousedallas.org\/wp-content\/uploads\/2020\/09\/matta-clark_untitledfood1973-723x632.jpg 723w, https:\/\/thewarehousedallas.org\/wp-content\/uploads\/2020\/09\/matta-clark_untitledfood1973-585x512.jpg 585w, https:\/\/thewarehousedallas.org\/wp-content\/uploads\/2020\/09\/matta-clark_untitledfood1973-577x505.jpg 577w, https:\/\/thewarehousedallas.org\/wp-content\/uploads\/2020\/09\/matta-clark_untitledfood1973-667x583.jpg 667w","width":1700,"height":1487},"artist":{"postID":"2415","fName":"Gordon","lName":"Matta-Clark","nationality":"American","yearOfBirth":" 1943\u20131978"}},{"meta":{"title":"Face Painting\u2014Floor, White Line","yearOfCreation":"1972 (printed 1989)","media":"Gelatin silver prints","dimensions":"Two prints, each: 61 x 39 inches (154.9 x 99.1 cm)","edition":"Edition of 3 plus 1 Artist\u2019s Proof","enteredBy":null,"detail":"","collection":"Sharon and Michael Young","description":"","isLoanedTo":null,"loanedTo":"","loanLink":"","loanDuration":"","loanExhibition":null,"exhibitions":[{"value":"post:crb_exhibition:275","type":"post","subtype":"crb_exhibition","id":"275"}],"artist":{"postID":"2416","fName":"Paul","lName":"McCarthy","nationality":"American","yearOfBirth":" born 1945"}},"image":{"src":"https:\/\/thewarehousedallas.org\/wp-content\/uploads\/2020\/09\/McCarthy-Face-Painting-1972.jpg","srcset":"https:\/\/thewarehousedallas.org\/wp-content\/uploads\/2020\/09\/McCarthy-Face-Painting-1972.jpg 1662w, https:\/\/thewarehousedallas.org\/wp-content\/uploads\/2020\/09\/McCarthy-Face-Painting-1972-300x238.jpg 300w, https:\/\/thewarehousedallas.org\/wp-content\/uploads\/2020\/09\/McCarthy-Face-Painting-1972-1024x811.jpg 1024w, https:\/\/thewarehousedallas.org\/wp-content\/uploads\/2020\/09\/McCarthy-Face-Painting-1972-768x608.jpg 768w, https:\/\/thewarehousedallas.org\/wp-content\/uploads\/2020\/09\/McCarthy-Face-Painting-1972-1536x1216.jpg 1536w, https:\/\/thewarehousedallas.org\/wp-content\/uploads\/2020\/09\/McCarthy-Face-Painting-1972-315x249.jpg 315w, https:\/\/thewarehousedallas.org\/wp-content\/uploads\/2020\/09\/McCarthy-Face-Painting-1972-454x359.jpg 454w, https:\/\/thewarehousedallas.org\/wp-content\/uploads\/2020\/09\/McCarthy-Face-Painting-1972-714x565.jpg 714w, https:\/\/thewarehousedallas.org\/wp-content\/uploads\/2020\/09\/McCarthy-Face-Painting-1972-723x572.jpg 723w, https:\/\/thewarehousedallas.org\/wp-content\/uploads\/2020\/09\/McCarthy-Face-Painting-1972-585x463.jpg 585w, https:\/\/thewarehousedallas.org\/wp-content\/uploads\/2020\/09\/McCarthy-Face-Painting-1972-577x457.jpg 577w, https:\/\/thewarehousedallas.org\/wp-content\/uploads\/2020\/09\/McCarthy-Face-Painting-1972-736x583.jpg 736w","width":1662,"height":1316},"artist":{"postID":"2416","fName":"Paul","lName":"McCarthy","nationality":"American","yearOfBirth":" born 1945"}},{"meta":{"title":"Espelho Cego (Blind Mirror)","yearOfCreation":"1970","media":"Wood, rubber, and reversed metal in text relief","dimensions":"19 1\/4 x 14 1\/8 x 7 1\/8 inches (48.9 x 35.9 x 18.1 cm)","edition":"1 of 3 versions","enteredBy":null,"detail":"","collection":"Deedie Rose","description":"","isLoanedTo":null,"loanedTo":"","loanLink":"","loanDuration":"","loanExhibition":null,"exhibitions":[{"value":"post:crb_exhibition:275","type":"post","subtype":"crb_exhibition","id":"275"},{"value":"post:crb_exhibition:405","type":"post","subtype":"crb_exhibition","id":"405"}],"artist":{"postID":"2418","fName":"Cildo","lName":"Meireles","nationality":"Brazilian","yearOfBirth":" born 1948"}},"image":{"src":"https:\/\/thewarehousedallas.org\/wp-content\/uploads\/2020\/09\/meireles_Espelho-Cego-scaled.jpg","srcset":"https:\/\/thewarehousedallas.org\/wp-content\/uploads\/2020\/09\/meireles_Espelho-Cego-scaled.jpg 1706w, https:\/\/thewarehousedallas.org\/wp-content\/uploads\/2020\/09\/meireles_Espelho-Cego-200x300.jpg 200w, https:\/\/thewarehousedallas.org\/wp-content\/uploads\/2020\/09\/meireles_Espelho-Cego-682x1024.jpg 682w, https:\/\/thewarehousedallas.org\/wp-content\/uploads\/2020\/09\/meireles_Espelho-Cego-768x1152.jpg 768w, https:\/\/thewarehousedallas.org\/wp-content\/uploads\/2020\/09\/meireles_Espelho-Cego-1024x1536.jpg 1024w, https:\/\/thewarehousedallas.org\/wp-content\/uploads\/2020\/09\/meireles_Espelho-Cego-1365x2048.jpg 1365w, https:\/\/thewarehousedallas.org\/wp-content\/uploads\/2020\/09\/meireles_Espelho-Cego-315x473.jpg 315w, https:\/\/thewarehousedallas.org\/wp-content\/uploads\/2020\/09\/meireles_Espelho-Cego-454x681.jpg 454w, https:\/\/thewarehousedallas.org\/wp-content\/uploads\/2020\/09\/meireles_Espelho-Cego-714x1071.jpg 714w, https:\/\/thewarehousedallas.org\/wp-content\/uploads\/2020\/09\/meireles_Espelho-Cego-723x1085.jpg 723w, https:\/\/thewarehousedallas.org\/wp-content\/uploads\/2020\/09\/meireles_Espelho-Cego-585x878.jpg 585w, https:\/\/thewarehousedallas.org\/wp-content\/uploads\/2020\/09\/meireles_Espelho-Cego-577x866.jpg 577w, https:\/\/thewarehousedallas.org\/wp-content\/uploads\/2020\/09\/meireles_Espelho-Cego-389x583.jpg 389w","width":1706,"height":2560},"artist":{"postID":"2418","fName":"Cildo","lName":"Meireles","nationality":"Brazilian","yearOfBirth":" born 1948"}},{"meta":{"title":"Mes voeux (My Vows)","yearOfCreation":"1989","media":"Acrylic on black-and-white photographs under glass and string","dimensions":"78 3\/4 x 55 inches (200 x 139.7 cm)","edition":"","enteredBy":null,"detail":"","collection":"The Rachofsky Collection","description":"","isLoanedTo":null,"loanedTo":"","loanLink":"","loanDuration":"","loanExhibition":null,"exhibitions":[{"value":"post:crb_exhibition:275","type":"post","subtype":"crb_exhibition","id":"275"},{"value":"post:crb_exhibition:5106","type":"post","subtype":"crb_exhibition","id":"5106"}],"artist":{"postID":"2422","fName":"Annette","lName":"Messager","nationality":"French","yearOfBirth":" born 1943"}},"image":{"src":"https:\/\/thewarehousedallas.org\/wp-content\/uploads\/2020\/09\/Messager-Mes-Voeux-1989.jpg","srcset":"https:\/\/thewarehousedallas.org\/wp-content\/uploads\/2020\/09\/Messager-Mes-Voeux-1989.jpg 1540w, https:\/\/thewarehousedallas.org\/wp-content\/uploads\/2020\/09\/Messager-Mes-Voeux-1989-201x300.jpg 201w, https:\/\/thewarehousedallas.org\/wp-content\/uploads\/2020\/09\/Messager-Mes-Voeux-1989-686x1024.jpg 686w, https:\/\/thewarehousedallas.org\/wp-content\/uploads\/2020\/09\/Messager-Mes-Voeux-1989-768x1146.jpg 768w, https:\/\/thewarehousedallas.org\/wp-content\/uploads\/2020\/09\/Messager-Mes-Voeux-1989-1029x1536.jpg 1029w, https:\/\/thewarehousedallas.org\/wp-content\/uploads\/2020\/09\/Messager-Mes-Voeux-1989-1372x2048.jpg 1372w, https:\/\/thewarehousedallas.org\/wp-content\/uploads\/2020\/09\/Messager-Mes-Voeux-1989-315x470.jpg 315w, https:\/\/thewarehousedallas.org\/wp-content\/uploads\/2020\/09\/Messager-Mes-Voeux-1989-454x677.jpg 454w, https:\/\/thewarehousedallas.org\/wp-content\/uploads\/2020\/09\/Messager-Mes-Voeux-1989-714x1065.jpg 714w, https:\/\/thewarehousedallas.org\/wp-content\/uploads\/2020\/09\/Messager-Mes-Voeux-1989-723x1079.jpg 723w, https:\/\/thewarehousedallas.org\/wp-content\/uploads\/2020\/09\/Messager-Mes-Voeux-1989-585x873.jpg 585w, https:\/\/thewarehousedallas.org\/wp-content\/uploads\/2020\/09\/Messager-Mes-Voeux-1989-577x861.jpg 577w, https:\/\/thewarehousedallas.org\/wp-content\/uploads\/2020\/09\/Messager-Mes-Voeux-1989-391x583.jpg 391w","width":1540,"height":2298},"artist":{"postID":"2422","fName":"Annette","lName":"Messager","nationality":"French","yearOfBirth":" born 1943"}},{"meta":{"title":"Mes voeux (My Vows)","yearOfCreation":"1989","media":"Acrylic on black-and-white photographs under glass and string","dimensions":"78 3\/4 x 55 inches (200 x 139.7 cm)","edition":"","enteredBy":null,"detail":"[detail]","collection":"The Rachofsky Collection","description":"","isLoanedTo":null,"loanedTo":"","loanLink":"","loanDuration":"","loanExhibition":null,"exhibitions":[{"value":"post:crb_exhibition:275","type":"post","subtype":"crb_exhibition","id":"275"}],"artist":{"postID":"2422","fName":"Annette","lName":"Messager","nationality":"French","yearOfBirth":" born 1943"}},"image":{"src":"https:\/\/thewarehousedallas.org\/wp-content\/uploads\/2020\/09\/Messager-Mes-Voeux-1989-detail.jpg","srcset":"https:\/\/thewarehousedallas.org\/wp-content\/uploads\/2020\/09\/Messager-Mes-Voeux-1989-detail.jpg 1666w, https:\/\/thewarehousedallas.org\/wp-content\/uploads\/2020\/09\/Messager-Mes-Voeux-1989-detail-200x300.jpg 200w, https:\/\/thewarehousedallas.org\/wp-content\/uploads\/2020\/09\/Messager-Mes-Voeux-1989-detail-682x1024.jpg 682w, https:\/\/thewarehousedallas.org\/wp-content\/uploads\/2020\/09\/Messager-Mes-Voeux-1989-detail-768x1152.jpg 768w, https:\/\/thewarehousedallas.org\/wp-content\/uploads\/2020\/09\/Messager-Mes-Voeux-1989-detail-1024x1536.jpg 1024w, https:\/\/thewarehousedallas.org\/wp-content\/uploads\/2020\/09\/Messager-Mes-Voeux-1989-detail-1365x2048.jpg 1365w, https:\/\/thewarehousedallas.org\/wp-content\/uploads\/2020\/09\/Messager-Mes-Voeux-1989-detail-315x473.jpg 315w, https:\/\/thewarehousedallas.org\/wp-content\/uploads\/2020\/09\/Messager-Mes-Voeux-1989-detail-454x681.jpg 454w, https:\/\/thewarehousedallas.org\/wp-content\/uploads\/2020\/09\/Messager-Mes-Voeux-1989-detail-714x1071.jpg 714w, https:\/\/thewarehousedallas.org\/wp-content\/uploads\/2020\/09\/Messager-Mes-Voeux-1989-detail-723x1085.jpg 723w, https:\/\/thewarehousedallas.org\/wp-content\/uploads\/2020\/09\/Messager-Mes-Voeux-1989-detail-585x878.jpg 585w, https:\/\/thewarehousedallas.org\/wp-content\/uploads\/2020\/09\/Messager-Mes-Voeux-1989-detail-577x866.jpg 577w, https:\/\/thewarehousedallas.org\/wp-content\/uploads\/2020\/09\/Messager-Mes-Voeux-1989-detail-389x583.jpg 389w","width":1666,"height":2500},"artist":{"postID":"2422","fName":"Annette","lName":"Messager","nationality":"French","yearOfBirth":" born 1943"}},{"meta":{"title":"Lot 031507 (Oolo)","yearOfCreation":"2007","media":"Oil, rayon, plated nickel, rabbit-skin glue, and polyvinyl acetate on linen in artist\u2019s painted wood frame","dimensions":"31 1\/2 x 27 1\/2 inches (80 x 69.8 cm)","edition":"","enteredBy":null,"detail":"","collection":"The Rachofsky Collection","description":"","isLoanedTo":null,"loanedTo":"","loanLink":"","loanDuration":"","loanExhibition":null,"exhibitions":[{"value":"post:crb_exhibition:275","type":"post","subtype":"crb_exhibition","id":"275"},{"value":"post:crb_exhibition:5106","type":"post","subtype":"crb_exhibition","id":"5106"}],"artist":{"postID":"2425","fName":"Donald","lName":"Moffett","nationality":"American","yearOfBirth":" born 1955"}},"image":{"src":"https:\/\/thewarehousedallas.org\/wp-content\/uploads\/2020\/09\/moffett_lot031507Oolo_20300.jpg","srcset":"https:\/\/thewarehousedallas.org\/wp-content\/uploads\/2020\/09\/moffett_lot031507Oolo_20300.jpg 1700w, https:\/\/thewarehousedallas.org\/wp-content\/uploads\/2020\/09\/moffett_lot031507Oolo_20300-265x300.jpg 265w, https:\/\/thewarehousedallas.org\/wp-content\/uploads\/2020\/09\/moffett_lot031507Oolo_20300-903x1024.jpg 903w, https:\/\/thewarehousedallas.org\/wp-content\/uploads\/2020\/09\/moffett_lot031507Oolo_20300-768x871.jpg 768w, https:\/\/thewarehousedallas.org\/wp-content\/uploads\/2020\/09\/moffett_lot031507Oolo_20300-1354x1536.jpg 1354w, https:\/\/thewarehousedallas.org\/wp-content\/uploads\/2020\/09\/moffett_lot031507Oolo_20300-315x357.jpg 315w, https:\/\/thewarehousedallas.org\/wp-content\/uploads\/2020\/09\/moffett_lot031507Oolo_20300-454x515.jpg 454w, https:\/\/thewarehousedallas.org\/wp-content\/uploads\/2020\/09\/moffett_lot031507Oolo_20300-714x810.jpg 714w, https:\/\/thewarehousedallas.org\/wp-content\/uploads\/2020\/09\/moffett_lot031507Oolo_20300-723x820.jpg 723w, https:\/\/thewarehousedallas.org\/wp-content\/uploads\/2020\/09\/moffett_lot031507Oolo_20300-585x663.jpg 585w, https:\/\/thewarehousedallas.org\/wp-content\/uploads\/2020\/09\/moffett_lot031507Oolo_20300-577x654.jpg 577w, https:\/\/thewarehousedallas.org\/wp-content\/uploads\/2020\/09\/moffett_lot031507Oolo_20300-514x583.jpg 514w","width":1700,"height":1928},"artist":{"postID":"2425","fName":"Donald","lName":"Moffett","nationality":"American","yearOfBirth":" born 1955"}},{"meta":{"title":"Wood Drawings","yearOfCreation":"1971","media":"Felt-tip pen, pencil, acrylic, clay, sponge, and hardware on wood","dimensions":"Sixteen drawings\u2014height (range): 2 1\/2 to 17 1\/2 inches (6.3 to 44.4 cm); length (range): 6 to 34 inches (15.2 to 86.4 cm)","edition":"","enteredBy":null,"detail":"","collection":"The Rose Collection","description":"","isLoanedTo":null,"loanedTo":"","loanLink":"","loanDuration":"","loanExhibition":null,"exhibitions":[{"value":"post:crb_exhibition:275","type":"post","subtype":"crb_exhibition","id":"275"}],"artist":{"postID":"2426","fName":"Ree","lName":"Morton","nationality":"American","yearOfBirth":" 1936\u20131977"}},"image":{"src":"https:\/\/thewarehousedallas.org\/wp-content\/uploads\/2020\/09\/Morton-Wood-Drawings-1971.jpg","srcset":"https:\/\/thewarehousedallas.org\/wp-content\/uploads\/2020\/09\/Morton-Wood-Drawings-1971.jpg 2500w, https:\/\/thewarehousedallas.org\/wp-content\/uploads\/2020\/09\/Morton-Wood-Drawings-1971-300x200.jpg 300w, https:\/\/thewarehousedallas.org\/wp-content\/uploads\/2020\/09\/Morton-Wood-Drawings-1971-1024x683.jpg 1024w, https:\/\/thewarehousedallas.org\/wp-content\/uploads\/2020\/09\/Morton-Wood-Drawings-1971-768x512.jpg 768w, https:\/\/thewarehousedallas.org\/wp-content\/uploads\/2020\/09\/Morton-Wood-Drawings-1971-1536x1024.jpg 1536w, https:\/\/thewarehousedallas.org\/wp-content\/uploads\/2020\/09\/Morton-Wood-Drawings-1971-2048x1366.jpg 2048w, https:\/\/thewarehousedallas.org\/wp-content\/uploads\/2020\/09\/Morton-Wood-Drawings-1971-315x210.jpg 315w, https:\/\/thewarehousedallas.org\/wp-content\/uploads\/2020\/09\/Morton-Wood-Drawings-1971-1920x1280.jpg 1920w, https:\/\/thewarehousedallas.org\/wp-content\/uploads\/2020\/09\/Morton-Wood-Drawings-1971-454x303.jpg 454w, https:\/\/thewarehousedallas.org\/wp-content\/uploads\/2020\/09\/Morton-Wood-Drawings-1971-714x476.jpg 714w, https:\/\/thewarehousedallas.org\/wp-content\/uploads\/2020\/09\/Morton-Wood-Drawings-1971-723x482.jpg 723w, https:\/\/thewarehousedallas.org\/wp-content\/uploads\/2020\/09\/Morton-Wood-Drawings-1971-585x390.jpg 585w, https:\/\/thewarehousedallas.org\/wp-content\/uploads\/2020\/09\/Morton-Wood-Drawings-1971-577x385.jpg 577w, https:\/\/thewarehousedallas.org\/wp-content\/uploads\/2020\/09\/Morton-Wood-Drawings-1971-874x583.jpg 874w","width":2500,"height":1667},"artist":{"postID":"2426","fName":"Ree","lName":"Morton","nationality":"American","yearOfBirth":" 1936\u20131977"}},{"meta":{"title":"Sakuhin (Work)","yearOfCreation":"circa 1970","media":"Synthetic-resin paint, canvas, cotton, board, and mixed media","dimensions":"85 3\/8 x 48 x 3 1\/2 inches (217 x 122 x 9 cm)","edition":"","enteredBy":null,"detail":"","collection":"The Rachofsky Collection","description":"","isLoanedTo":null,"loanedTo":"","loanLink":"","loanDuration":"","loanExhibition":null,"exhibitions":[{"value":"post:crb_exhibition:268","type":"post","subtype":"crb_exhibition","id":"268"},{"value":"post:crb_exhibition:275","type":"post","subtype":"crb_exhibition","id":"275"},{"value":"post:crb_exhibition:5106","type":"post","subtype":"crb_exhibition","id":"5106"}],"artist":{"postID":"2429","fName":"Saburo","lName":"Murakami","nationality":"Japanese","yearOfBirth":" 1925\u20131996"}},"image":{"src":"https:\/\/thewarehousedallas.org\/wp-content\/uploads\/2020\/09\/Murakami-Sakuhin-1970.jpg","srcset":"https:\/\/thewarehousedallas.org\/wp-content\/uploads\/2020\/09\/Murakami-Sakuhin-1970.jpg 1510w, https:\/\/thewarehousedallas.org\/wp-content\/uploads\/2020\/09\/Murakami-Sakuhin-1970-181x300.jpg 181w, https:\/\/thewarehousedallas.org\/wp-content\/uploads\/2020\/09\/Murakami-Sakuhin-1970-618x1024.jpg 618w, https:\/\/thewarehousedallas.org\/wp-content\/uploads\/2020\/09\/Murakami-Sakuhin-1970-768x1272.jpg 768w, https:\/\/thewarehousedallas.org\/wp-content\/uploads\/2020\/09\/Murakami-Sakuhin-1970-928x1536.jpg 928w, https:\/\/thewarehousedallas.org\/wp-content\/uploads\/2020\/09\/Murakami-Sakuhin-1970-1237x2048.jpg 1237w, https:\/\/thewarehousedallas.org\/wp-content\/uploads\/2020\/09\/Murakami-Sakuhin-1970-315x522.jpg 315w, https:\/\/thewarehousedallas.org\/wp-content\/uploads\/2020\/09\/Murakami-Sakuhin-1970-454x752.jpg 454w, https:\/\/thewarehousedallas.org\/wp-content\/uploads\/2020\/09\/Murakami-Sakuhin-1970-714x1182.jpg 714w, https:\/\/thewarehousedallas.org\/wp-content\/uploads\/2020\/09\/Murakami-Sakuhin-1970-723x1197.jpg 723w, https:\/\/thewarehousedallas.org\/wp-content\/uploads\/2020\/09\/Murakami-Sakuhin-1970-585x969.jpg 585w, https:\/\/thewarehousedallas.org\/wp-content\/uploads\/2020\/09\/Murakami-Sakuhin-1970-577x955.jpg 577w, https:\/\/thewarehousedallas.org\/wp-content\/uploads\/2020\/09\/Murakami-Sakuhin-1970-352x583.jpg 352w","width":1510,"height":2500},"artist":{"postID":"2429","fName":"Saburo","lName":"Murakami","nationality":"Japanese","yearOfBirth":" 1925\u20131996"}},{"meta":{"title":"Small Town","yearOfCreation":"1980","media":"Oil on canvas","dimensions":"Six parts, overall: 132 x 130 inches (335.3 x 330.2 cm)","edition":"","enteredBy":null,"detail":"","collection":"The Rachofsky Collection","description":"","isLoanedTo":null,"loanedTo":"","loanLink":"","loanDuration":"","loanExhibition":null,"exhibitions":[{"value":"post:crb_exhibition:266","type":"post","subtype":"crb_exhibition","id":"266"},{"value":"post:crb_exhibition:275","type":"post","subtype":"crb_exhibition","id":"275"},{"value":"post:crb_exhibition:5106","type":"post","subtype":"crb_exhibition","id":"5106"}],"artist":{"postID":"2430","fName":"Elizabeth","lName":"Murray","nationality":"American","yearOfBirth":" 1940\u20132007"}},"image":{"src":"https:\/\/thewarehousedallas.org\/wp-content\/uploads\/2020\/09\/Murray-Small-Town-1980.jpg","srcset":"https:\/\/thewarehousedallas.org\/wp-content\/uploads\/2020\/09\/Murray-Small-Town-1980.jpg 1672w, https:\/\/thewarehousedallas.org\/wp-content\/uploads\/2020\/09\/Murray-Small-Town-1980-274x300.jpg 274w, https:\/\/thewarehousedallas.org\/wp-content\/uploads\/2020\/09\/Murray-Small-Town-1980-934x1024.jpg 934w, https:\/\/thewarehousedallas.org\/wp-content\/uploads\/2020\/09\/Murray-Small-Town-1980-768x842.jpg 768w, https:\/\/thewarehousedallas.org\/wp-content\/uploads\/2020\/09\/Murray-Small-Town-1980-1401x1536.jpg 1401w, https:\/\/thewarehousedallas.org\/wp-content\/uploads\/2020\/09\/Murray-Small-Town-1980-315x345.jpg 315w, https:\/\/thewarehousedallas.org\/wp-content\/uploads\/2020\/09\/Murray-Small-Town-1980-454x498.jpg 454w, https:\/\/thewarehousedallas.org\/wp-content\/uploads\/2020\/09\/Murray-Small-Town-1980-714x783.jpg 714w, https:\/\/thewarehousedallas.org\/wp-content\/uploads\/2020\/09\/Murray-Small-Town-1980-723x793.jpg 723w, https:\/\/thewarehousedallas.org\/wp-content\/uploads\/2020\/09\/Murray-Small-Town-1980-585x641.jpg 585w, https:\/\/thewarehousedallas.org\/wp-content\/uploads\/2020\/09\/Murray-Small-Town-1980-577x633.jpg 577w, https:\/\/thewarehousedallas.org\/wp-content\/uploads\/2020\/09\/Murray-Small-Town-1980-532x583.jpg 532w","width":1672,"height":1833},"artist":{"postID":"2430","fName":"Elizabeth","lName":"Murray","nationality":"American","yearOfBirth":" 1940\u20132007"}},{"meta":{"title":"Ningen no Chizu (Map of Human)","yearOfCreation":"1959","media":"Paint, enamel, and sand on plywood","dimensions":"48 1\/4 x 84 3\/4 inches (122.6 x 215.3 cm)","edition":"","enteredBy":null,"detail":"","collection":"The Rachofsky Collection","description":"","isLoanedTo":null,"loanedTo":"","loanLink":"","loanDuration":"","loanExhibition":null,"exhibitions":[{"value":"post:crb_exhibition:275","type":"post","subtype":"crb_exhibition","id":"275"},{"value":"post:crb_exhibition:405","type":"post","subtype":"crb_exhibition","id":"405"},{"value":"post:crb_exhibition:55","type":"post","subtype":"crb_exhibition","id":"55"},{"value":"post:crb_exhibition:5106","type":"post","subtype":"crb_exhibition","id":"5106"}],"artist":{"postID":"168","fName":"Natsuyuki","lName":"Nakanishi","nationality":"Japanese","yearOfBirth":" 1935\u20132016"}},"image":{"src":"https:\/\/thewarehousedallas.org\/wp-content\/uploads\/2020\/09\/Nakanishi-Map-of-Human-1959.jpg","srcset":"https:\/\/thewarehousedallas.org\/wp-content\/uploads\/2020\/09\/Nakanishi-Map-of-Human-1959.jpg 2297w, https:\/\/thewarehousedallas.org\/wp-content\/uploads\/2020\/09\/Nakanishi-Map-of-Human-1959-300x176.jpg 300w, https:\/\/thewarehousedallas.org\/wp-content\/uploads\/2020\/09\/Nakanishi-Map-of-Human-1959-1024x600.jpg 1024w, https:\/\/thewarehousedallas.org\/wp-content\/uploads\/2020\/09\/Nakanishi-Map-of-Human-1959-768x450.jpg 768w, https:\/\/thewarehousedallas.org\/wp-content\/uploads\/2020\/09\/Nakanishi-Map-of-Human-1959-1536x900.jpg 1536w, https:\/\/thewarehousedallas.org\/wp-content\/uploads\/2020\/09\/Nakanishi-Map-of-Human-1959-2048x1200.jpg 2048w, https:\/\/thewarehousedallas.org\/wp-content\/uploads\/2020\/09\/Nakanishi-Map-of-Human-1959-315x185.jpg 315w, https:\/\/thewarehousedallas.org\/wp-content\/uploads\/2020\/09\/Nakanishi-Map-of-Human-1959-1920x1125.jpg 1920w, https:\/\/thewarehousedallas.org\/wp-content\/uploads\/2020\/09\/Nakanishi-Map-of-Human-1959-454x266.jpg 454w, https:\/\/thewarehousedallas.org\/wp-content\/uploads\/2020\/09\/Nakanishi-Map-of-Human-1959-714x418.jpg 714w, https:\/\/thewarehousedallas.org\/wp-content\/uploads\/2020\/09\/Nakanishi-Map-of-Human-1959-723x424.jpg 723w, https:\/\/thewarehousedallas.org\/wp-content\/uploads\/2020\/09\/Nakanishi-Map-of-Human-1959-585x343.jpg 585w, https:\/\/thewarehousedallas.org\/wp-content\/uploads\/2020\/09\/Nakanishi-Map-of-Human-1959-577x338.jpg 577w, https:\/\/thewarehousedallas.org\/wp-content\/uploads\/2020\/09\/Nakanishi-Map-of-Human-1959-950x557.jpg 950w","width":2297,"height":1346},"artist":{"postID":"168","fName":"Natsuyuki","lName":"Nakanishi","nationality":"Japanese","yearOfBirth":" 1935\u20132016"}},{"meta":{"title":"Untitled","yearOfCreation":"1965","media":"Fiberglass and polyester resin","dimensions":"67 1\/4 x 6 1\/4 x 3 1\/8 inches (170.8 x 15.9 x 7.9 cm)","edition":"","enteredBy":null,"detail":"","collection":"Deedie Rose","description":"","isLoanedTo":null,"loanedTo":"","loanLink":"","loanDuration":"","loanExhibition":null,"exhibitions":[{"value":"post:crb_exhibition:275","type":"post","subtype":"crb_exhibition","id":"275"},{"value":"post:crb_exhibition:405","type":"post","subtype":"crb_exhibition","id":"405"}],"artist":{"postID":"169","fName":"Bruce","lName":"Nauman","nationality":"American","yearOfBirth":" born 1941"}},"image":{"src":"https:\/\/thewarehousedallas.org\/wp-content\/uploads\/2020\/09\/nauman_B_untitled1965_01-scaled.jpg","srcset":"https:\/\/thewarehousedallas.org\/wp-content\/uploads\/2020\/09\/nauman_B_untitled1965_01-scaled.jpg 1706w, https:\/\/thewarehousedallas.org\/wp-content\/uploads\/2020\/09\/nauman_B_untitled1965_01-200x300.jpg 200w, https:\/\/thewarehousedallas.org\/wp-content\/uploads\/2020\/09\/nauman_B_untitled1965_01-682x1024.jpg 682w, https:\/\/thewarehousedallas.org\/wp-content\/uploads\/2020\/09\/nauman_B_untitled1965_01-768x1152.jpg 768w, https:\/\/thewarehousedallas.org\/wp-content\/uploads\/2020\/09\/nauman_B_untitled1965_01-1024x1536.jpg 1024w, https:\/\/thewarehousedallas.org\/wp-content\/uploads\/2020\/09\/nauman_B_untitled1965_01-1365x2048.jpg 1365w, https:\/\/thewarehousedallas.org\/wp-content\/uploads\/2020\/09\/nauman_B_untitled1965_01-315x473.jpg 315w, https:\/\/thewarehousedallas.org\/wp-content\/uploads\/2020\/09\/nauman_B_untitled1965_01-454x681.jpg 454w, https:\/\/thewarehousedallas.org\/wp-content\/uploads\/2020\/09\/nauman_B_untitled1965_01-714x1071.jpg 714w, https:\/\/thewarehousedallas.org\/wp-content\/uploads\/2020\/09\/nauman_B_untitled1965_01-723x1085.jpg 723w, https:\/\/thewarehousedallas.org\/wp-content\/uploads\/2020\/09\/nauman_B_untitled1965_01-585x878.jpg 585w, https:\/\/thewarehousedallas.org\/wp-content\/uploads\/2020\/09\/nauman_B_untitled1965_01-577x866.jpg 577w, https:\/\/thewarehousedallas.org\/wp-content\/uploads\/2020\/09\/nauman_B_untitled1965_01-389x583.jpg 389w","width":1706,"height":2560},"artist":{"postID":"169","fName":"Bruce","lName":"Nauman","nationality":"American","yearOfBirth":" born 1941"}},{"meta":{"title":"Untitled (Lead Piece with Wedge)","yearOfCreation":"1968","media":"Lead, steel, and paint","dimensions":"4 x 47 1\/4 x 47 1\/4 inches (10.2 x 120 x 120 cm)","edition":"","enteredBy":null,"detail":"","collection":"Dallas Museum of Art, anonymous gift","description":"","isLoanedTo":null,"loanedTo":"","loanLink":"","loanDuration":"","loanExhibition":null,"exhibitions":[{"value":"post:crb_exhibition:275","type":"post","subtype":"crb_exhibition","id":"275"}],"artist":{"postID":"169","fName":"Bruce","lName":"Nauman","nationality":"American","yearOfBirth":" born 1941"}},"image":{"src":"https:\/\/thewarehousedallas.org\/wp-content\/uploads\/2020\/09\/Nauman-Untitled-Lead-Piece-1968-2000px.jpg","srcset":"https:\/\/thewarehousedallas.org\/wp-content\/uploads\/2020\/09\/Nauman-Untitled-Lead-Piece-1968-2000px.jpg 2000w, https:\/\/thewarehousedallas.org\/wp-content\/uploads\/2020\/09\/Nauman-Untitled-Lead-Piece-1968-2000px-300x200.jpg 300w, https:\/\/thewarehousedallas.org\/wp-content\/uploads\/2020\/09\/Nauman-Untitled-Lead-Piece-1968-2000px-1024x682.jpg 1024w, https:\/\/thewarehousedallas.org\/wp-content\/uploads\/2020\/09\/Nauman-Untitled-Lead-Piece-1968-2000px-768x512.jpg 768w, https:\/\/thewarehousedallas.org\/wp-content\/uploads\/2020\/09\/Nauman-Untitled-Lead-Piece-1968-2000px-1536x1024.jpg 1536w, https:\/\/thewarehousedallas.org\/wp-content\/uploads\/2020\/09\/Nauman-Untitled-Lead-Piece-1968-2000px-315x210.jpg 315w, https:\/\/thewarehousedallas.org\/wp-content\/uploads\/2020\/09\/Nauman-Untitled-Lead-Piece-1968-2000px-1920x1280.jpg 1920w, https:\/\/thewarehousedallas.org\/wp-content\/uploads\/2020\/09\/Nauman-Untitled-Lead-Piece-1968-2000px-454x303.jpg 454w, https:\/\/thewarehousedallas.org\/wp-content\/uploads\/2020\/09\/Nauman-Untitled-Lead-Piece-1968-2000px-714x476.jpg 714w, https:\/\/thewarehousedallas.org\/wp-content\/uploads\/2020\/09\/Nauman-Untitled-Lead-Piece-1968-2000px-723x482.jpg 723w, https:\/\/thewarehousedallas.org\/wp-content\/uploads\/2020\/09\/Nauman-Untitled-Lead-Piece-1968-2000px-585x390.jpg 585w, https:\/\/thewarehousedallas.org\/wp-content\/uploads\/2020\/09\/Nauman-Untitled-Lead-Piece-1968-2000px-577x385.jpg 577w, https:\/\/thewarehousedallas.org\/wp-content\/uploads\/2020\/09\/Nauman-Untitled-Lead-Piece-1968-2000px-875x583.jpg 875w","width":2000,"height":1333},"artist":{"postID":"169","fName":"Bruce","lName":"Nauman","nationality":"American","yearOfBirth":" born 1941"}},{"meta":{"title":"Untitled","yearOfCreation":"c. 1960","media":"Four shades of yellow ink on wood","dimensions":"33 1\/2 x 34 5\/8 x 41 3\/8 inches (85 x 88 x 105 cm)","edition":"","enteredBy":null,"detail":"","collection":"The Rose Collection","description":"","isLoanedTo":null,"loanedTo":"","loanLink":"","loanDuration":"","loanExhibition":null,"exhibitions":[{"value":"post:crb_exhibition:275","type":"post","subtype":"crb_exhibition","id":"275"}],"artist":{"postID":"2437","fName":"H\u00e9lio","lName":"Oiticica","nationality":"Brazilian","yearOfBirth":" 1937\u20131980"}},"image":{"src":"https:\/\/thewarehousedallas.org\/wp-content\/uploads\/2020\/09\/Oiticica-Untitled-1970.jpg","srcset":"https:\/\/thewarehousedallas.org\/wp-content\/uploads\/2020\/09\/Oiticica-Untitled-1970.jpg 1834w, https:\/\/thewarehousedallas.org\/wp-content\/uploads\/2020\/09\/Oiticica-Untitled-1970-262x300.jpg 262w, https:\/\/thewarehousedallas.org\/wp-content\/uploads\/2020\/09\/Oiticica-Untitled-1970-895x1024.jpg 895w, https:\/\/thewarehousedallas.org\/wp-content\/uploads\/2020\/09\/Oiticica-Untitled-1970-768x879.jpg 768w, https:\/\/thewarehousedallas.org\/wp-content\/uploads\/2020\/09\/Oiticica-Untitled-1970-1343x1536.jpg 1343w, https:\/\/thewarehousedallas.org\/wp-content\/uploads\/2020\/09\/Oiticica-Untitled-1970-1790x2048.jpg 1790w, https:\/\/thewarehousedallas.org\/wp-content\/uploads\/2020\/09\/Oiticica-Untitled-1970-315x360.jpg 315w, https:\/\/thewarehousedallas.org\/wp-content\/uploads\/2020\/09\/Oiticica-Untitled-1970-454x519.jpg 454w, https:\/\/thewarehousedallas.org\/wp-content\/uploads\/2020\/09\/Oiticica-Untitled-1970-714x817.jpg 714w, https:\/\/thewarehousedallas.org\/wp-content\/uploads\/2020\/09\/Oiticica-Untitled-1970-723x827.jpg 723w, https:\/\/thewarehousedallas.org\/wp-content\/uploads\/2020\/09\/Oiticica-Untitled-1970-585x669.jpg 585w, https:\/\/thewarehousedallas.org\/wp-content\/uploads\/2020\/09\/Oiticica-Untitled-1970-577x660.jpg 577w, https:\/\/thewarehousedallas.org\/wp-content\/uploads\/2020\/09\/Oiticica-Untitled-1970-510x583.jpg 510w","width":1834,"height":2098},"artist":{"postID":"2437","fName":"H\u00e9lio","lName":"Oiticica","nationality":"Brazilian","yearOfBirth":" 1937\u20131980"}},{"meta":{"title":"Four Pies in a Glass Case","yearOfCreation":"1961","media":"Muslin soaked in plaster over chicken wire, painted with enamel; glass case","dimensions":"5 1\/4 x 30 x 9 inches (13.3 x 76.2 x 22.9 cm)","edition":"","enteredBy":null,"detail":"","collection":"Collection of Robert and Marguerite Hoffman","description":"","isLoanedTo":null,"loanedTo":"","loanLink":"","loanDuration":"","loanExhibition":null,"exhibitions":[{"value":"post:crb_exhibition:275","type":"post","subtype":"crb_exhibition","id":"275"}],"artist":{"postID":"2438","fName":"Claes","lName":"Oldenburg","nationality":"American","yearOfBirth":" born Sweden 1929"}},"image":{"src":"https:\/\/thewarehousedallas.org\/wp-content\/uploads\/2020\/09\/Oldenburg-Four-Pies-in-a-Glass-Case-1961.jpg","srcset":"https:\/\/thewarehousedallas.org\/wp-content\/uploads\/2020\/09\/Oldenburg-Four-Pies-in-a-Glass-Case-1961.jpg 2500w, https:\/\/thewarehousedallas.org\/wp-content\/uploads\/2020\/09\/Oldenburg-Four-Pies-in-a-Glass-Case-1961-300x200.jpg 300w, https:\/\/thewarehousedallas.org\/wp-content\/uploads\/2020\/09\/Oldenburg-Four-Pies-in-a-Glass-Case-1961-1024x683.jpg 1024w, https:\/\/thewarehousedallas.org\/wp-content\/uploads\/2020\/09\/Oldenburg-Four-Pies-in-a-Glass-Case-1961-768x512.jpg 768w, https:\/\/thewarehousedallas.org\/wp-content\/uploads\/2020\/09\/Oldenburg-Four-Pies-in-a-Glass-Case-1961-1536x1024.jpg 1536w, https:\/\/thewarehousedallas.org\/wp-content\/uploads\/2020\/09\/Oldenburg-Four-Pies-in-a-Glass-Case-1961-2048x1366.jpg 2048w, https:\/\/thewarehousedallas.org\/wp-content\/uploads\/2020\/09\/Oldenburg-Four-Pies-in-a-Glass-Case-1961-315x210.jpg 315w, https:\/\/thewarehousedallas.org\/wp-content\/uploads\/2020\/09\/Oldenburg-Four-Pies-in-a-Glass-Case-1961-1920x1280.jpg 1920w, https:\/\/thewarehousedallas.org\/wp-content\/uploads\/2020\/09\/Oldenburg-Four-Pies-in-a-Glass-Case-1961-454x303.jpg 454w, https:\/\/thewarehousedallas.org\/wp-content\/uploads\/2020\/09\/Oldenburg-Four-Pies-in-a-Glass-Case-1961-714x476.jpg 714w, https:\/\/thewarehousedallas.org\/wp-content\/uploads\/2020\/09\/Oldenburg-Four-Pies-in-a-Glass-Case-1961-723x482.jpg 723w, https:\/\/thewarehousedallas.org\/wp-content\/uploads\/2020\/09\/Oldenburg-Four-Pies-in-a-Glass-Case-1961-585x390.jpg 585w, https:\/\/thewarehousedallas.org\/wp-content\/uploads\/2020\/09\/Oldenburg-Four-Pies-in-a-Glass-Case-1961-577x385.jpg 577w, https:\/\/thewarehousedallas.org\/wp-content\/uploads\/2020\/09\/Oldenburg-Four-Pies-in-a-Glass-Case-1961-874x583.jpg 874w","width":2500,"height":1667},"artist":{"postID":"2438","fName":"Claes","lName":"Oldenburg","nationality":"American","yearOfBirth":" born Sweden 1929"}},{"meta":{"title":"The Inner Circles of the Wall","yearOfCreation":"1999","media":"Plaster and pencil","dimensions":"Installation dimensions variable; approximately 51 x 249 inches (129.5 x 632.5 cm)","edition":"","enteredBy":null,"detail":"","collection":"The Rachofsky Collection, Collection of Deedie and Rusty Rose, and the Dallas Museum of Art through the TWO x TWO for AIDS and Art Fund","description":"","isLoanedTo":null,"loanedTo":"","loanLink":"","loanDuration":"","loanExhibition":null,"exhibitions":[{"value":"post:crb_exhibition:266","type":"post","subtype":"crb_exhibition","id":"266"},{"value":"post:crb_exhibition:275","type":"post","subtype":"crb_exhibition","id":"275"},{"value":"post:crb_exhibition:405","type":"post","subtype":"crb_exhibition","id":"405"}],"artist":{"postID":"2441","fName":"Gabriel","lName":"Orozco","nationality":"Mexican","yearOfBirth":" born 1962"}},"image":{"src":"https:\/\/thewarehousedallas.org\/wp-content\/uploads\/2020\/09\/Orozco-Inner-Circles-1999.jpg","srcset":"https:\/\/thewarehousedallas.org\/wp-content\/uploads\/2020\/09\/Orozco-Inner-Circles-1999.jpg 2246w, https:\/\/thewarehousedallas.org\/wp-content\/uploads\/2020\/09\/Orozco-Inner-Circles-1999-300x200.jpg 300w, https:\/\/thewarehousedallas.org\/wp-content\/uploads\/2020\/09\/Orozco-Inner-Circles-1999-1024x683.jpg 1024w, https:\/\/thewarehousedallas.org\/wp-content\/uploads\/2020\/09\/Orozco-Inner-Circles-1999-768x512.jpg 768w, https:\/\/thewarehousedallas.org\/wp-content\/uploads\/2020\/09\/Orozco-Inner-Circles-1999-1536x1024.jpg 1536w, https:\/\/thewarehousedallas.org\/wp-content\/uploads\/2020\/09\/Orozco-Inner-Circles-1999-2048x1366.jpg 2048w, https:\/\/thewarehousedallas.org\/wp-content\/uploads\/2020\/09\/Orozco-Inner-Circles-1999-315x210.jpg 315w, https:\/\/thewarehousedallas.org\/wp-content\/uploads\/2020\/09\/Orozco-Inner-Circles-1999-1920x1281.jpg 1920w, https:\/\/thewarehousedallas.org\/wp-content\/uploads\/2020\/09\/Orozco-Inner-Circles-1999-454x303.jpg 454w, https:\/\/thewarehousedallas.org\/wp-content\/uploads\/2020\/09\/Orozco-Inner-Circles-1999-714x476.jpg 714w, https:\/\/thewarehousedallas.org\/wp-content\/uploads\/2020\/09\/Orozco-Inner-Circles-1999-723x482.jpg 723w, https:\/\/thewarehousedallas.org\/wp-content\/uploads\/2020\/09\/Orozco-Inner-Circles-1999-585x390.jpg 585w, https:\/\/thewarehousedallas.org\/wp-content\/uploads\/2020\/09\/Orozco-Inner-Circles-1999-577x385.jpg 577w, https:\/\/thewarehousedallas.org\/wp-content\/uploads\/2020\/09\/Orozco-Inner-Circles-1999-874x583.jpg 874w","width":2246,"height":1498},"artist":{"postID":"2441","fName":"Gabriel","lName":"Orozco","nationality":"Mexican","yearOfBirth":" born 1962"}},{"meta":{"title":"Tortillas Construction Module","yearOfCreation":"1998","media":"Corn tortillas","dimensions":"Installation dimensions variable","edition":"","enteredBy":null,"detail":"","collection":"The Rose Collection","description":"","isLoanedTo":null,"loanedTo":"","loanLink":"","loanDuration":"","loanExhibition":null,"exhibitions":[{"value":"post:crb_exhibition:275","type":"post","subtype":"crb_exhibition","id":"275"}],"artist":{"postID":"2442","fName":"Dami\u00e1n","lName":"Ortega","nationality":"Mexican","yearOfBirth":" born 1967"}},"image":{"src":"https:\/\/thewarehousedallas.org\/wp-content\/uploads\/2020\/09\/ortega_02_10-scaled.jpg","srcset":"https:\/\/thewarehousedallas.org\/wp-content\/uploads\/2020\/09\/ortega_02_10-scaled.jpg 1632w, https:\/\/thewarehousedallas.org\/wp-content\/uploads\/2020\/09\/ortega_02_10-191x300.jpg 191w, https:\/\/thewarehousedallas.org\/wp-content\/uploads\/2020\/09\/ortega_02_10-653x1024.jpg 653w, https:\/\/thewarehousedallas.org\/wp-content\/uploads\/2020\/09\/ortega_02_10-768x1205.jpg 768w, https:\/\/thewarehousedallas.org\/wp-content\/uploads\/2020\/09\/ortega_02_10-979x1536.jpg 979w, https:\/\/thewarehousedallas.org\/wp-content\/uploads\/2020\/09\/ortega_02_10-1305x2048.jpg 1305w, https:\/\/thewarehousedallas.org\/wp-content\/uploads\/2020\/09\/ortega_02_10-315x494.jpg 315w, https:\/\/thewarehousedallas.org\/wp-content\/uploads\/2020\/09\/ortega_02_10-454x712.jpg 454w, https:\/\/thewarehousedallas.org\/wp-content\/uploads\/2020\/09\/ortega_02_10-714x1120.jpg 714w, https:\/\/thewarehousedallas.org\/wp-content\/uploads\/2020\/09\/ortega_02_10-723x1134.jpg 723w, https:\/\/thewarehousedallas.org\/wp-content\/uploads\/2020\/09\/ortega_02_10-585x918.jpg 585w, https:\/\/thewarehousedallas.org\/wp-content\/uploads\/2020\/09\/ortega_02_10-577x905.jpg 577w, https:\/\/thewarehousedallas.org\/wp-content\/uploads\/2020\/09\/ortega_02_10-372x583.jpg 372w","width":1632,"height":2560},"artist":{"postID":"2442","fName":"Dami\u00e1n","lName":"Ortega","nationality":"Mexican","yearOfBirth":" born 1967"}},{"meta":{"title":"Untitled","yearOfCreation":"1967\u20131968","media":"Casein paint on canvas","dimensions":"23 5\/8 x 70 7\/8 inches (60 x 180 cm)","edition":"","enteredBy":null,"detail":"","collection":"The Rose Collection","description":"","isLoanedTo":null,"loanedTo":"","loanLink":"","loanDuration":"","loanExhibition":null,"exhibitions":[{"value":"post:crb_exhibition:275","type":"post","subtype":"crb_exhibition","id":"275"}],"artist":{"postID":"2447","fName":"Blinky","lName":"Palermo","nationality":"German","yearOfBirth":" 1943\u20131977"}},"image":{"src":"https:\/\/thewarehousedallas.org\/wp-content\/uploads\/2020\/09\/Palermo_Untitled1967-68.jpg","srcset":"https:\/\/thewarehousedallas.org\/wp-content\/uploads\/2020\/09\/Palermo_Untitled1967-68.jpg 1700w, https:\/\/thewarehousedallas.org\/wp-content\/uploads\/2020\/09\/Palermo_Untitled1967-68-300x150.jpg 300w, https:\/\/thewarehousedallas.org\/wp-content\/uploads\/2020\/09\/Palermo_Untitled1967-68-1024x512.jpg 1024w, https:\/\/thewarehousedallas.org\/wp-content\/uploads\/2020\/09\/Palermo_Untitled1967-68-768x384.jpg 768w, https:\/\/thewarehousedallas.org\/wp-content\/uploads\/2020\/09\/Palermo_Untitled1967-68-1536x768.jpg 1536w, https:\/\/thewarehousedallas.org\/wp-content\/uploads\/2020\/09\/Palermo_Untitled1967-68-315x158.jpg 315w, https:\/\/thewarehousedallas.org\/wp-content\/uploads\/2020\/09\/Palermo_Untitled1967-68-454x227.jpg 454w, https:\/\/thewarehousedallas.org\/wp-content\/uploads\/2020\/09\/Palermo_Untitled1967-68-714x357.jpg 714w, https:\/\/thewarehousedallas.org\/wp-content\/uploads\/2020\/09\/Palermo_Untitled1967-68-723x362.jpg 723w, https:\/\/thewarehousedallas.org\/wp-content\/uploads\/2020\/09\/Palermo_Untitled1967-68-585x293.jpg 585w, https:\/\/thewarehousedallas.org\/wp-content\/uploads\/2020\/09\/Palermo_Untitled1967-68-577x289.jpg 577w, https:\/\/thewarehousedallas.org\/wp-content\/uploads\/2020\/09\/Palermo_Untitled1967-68-950x475.jpg 950w","width":1700,"height":850},"artist":{"postID":"2447","fName":"Blinky","lName":"Palermo","nationality":"German","yearOfBirth":" 1943\u20131977"}},{"meta":{"title":"Livro Noite e Dia (Book Night and Day)","yearOfCreation":"1963\u20131976","media":"Tempera on wood","dimensions":"Twelve pieces, each: 6 1\/4 x 6 1\/4 inches (15.9 x 15.9 cm)","edition":"","enteredBy":null,"detail":"","collection":"The Rose Collection","description":"","isLoanedTo":null,"loanedTo":"","loanLink":"","loanDuration":"","loanExhibition":null,"exhibitions":[{"value":"post:crb_exhibition:275","type":"post","subtype":"crb_exhibition","id":"275"}],"artist":{"postID":"2448","fName":"Lygia","lName":"Pape","nationality":"Brazilian","yearOfBirth":" 1927\u20132004"}},"image":{"src":"https:\/\/thewarehousedallas.org\/wp-content\/uploads\/2020\/09\/Pape_LivroNoiteeDia1963-76_11.jpg","srcset":"https:\/\/thewarehousedallas.org\/wp-content\/uploads\/2020\/09\/Pape_LivroNoiteeDia1963-76_11.jpg 1700w, https:\/\/thewarehousedallas.org\/wp-content\/uploads\/2020\/09\/Pape_LivroNoiteeDia1963-76_11-300x200.jpg 300w, https:\/\/thewarehousedallas.org\/wp-content\/uploads\/2020\/09\/Pape_LivroNoiteeDia1963-76_11-1024x682.jpg 1024w, https:\/\/thewarehousedallas.org\/wp-content\/uploads\/2020\/09\/Pape_LivroNoiteeDia1963-76_11-768x512.jpg 768w, https:\/\/thewarehousedallas.org\/wp-content\/uploads\/2020\/09\/Pape_LivroNoiteeDia1963-76_11-1536x1024.jpg 1536w, https:\/\/thewarehousedallas.org\/wp-content\/uploads\/2020\/09\/Pape_LivroNoiteeDia1963-76_11-315x210.jpg 315w, https:\/\/thewarehousedallas.org\/wp-content\/uploads\/2020\/09\/Pape_LivroNoiteeDia1963-76_11-454x303.jpg 454w, https:\/\/thewarehousedallas.org\/wp-content\/uploads\/2020\/09\/Pape_LivroNoiteeDia1963-76_11-714x476.jpg 714w, https:\/\/thewarehousedallas.org\/wp-content\/uploads\/2020\/09\/Pape_LivroNoiteeDia1963-76_11-723x482.jpg 723w, https:\/\/thewarehousedallas.org\/wp-content\/uploads\/2020\/09\/Pape_LivroNoiteeDia1963-76_11-585x390.jpg 585w, https:\/\/thewarehousedallas.org\/wp-content\/uploads\/2020\/09\/Pape_LivroNoiteeDia1963-76_11-577x385.jpg 577w, https:\/\/thewarehousedallas.org\/wp-content\/uploads\/2020\/09\/Pape_LivroNoiteeDia1963-76_11-875x583.jpg 875w","width":1700,"height":1133},"artist":{"postID":"2448","fName":"Lygia","lName":"Pape","nationality":"Brazilian","yearOfBirth":" 1927\u20132004"}},{"meta":{"title":"Relief","yearOfCreation":"1954\/1956","media":"Enamel and tempera on Eucatex and wood","dimensions":"15 3\/4 x 15 3\/4 x 2 1\/8 inches (40 x 40 x 5.5 cm)","edition":"","enteredBy":null,"detail":"","collection":"The Rose Collection","description":"","isLoanedTo":null,"loanedTo":"","loanLink":"","loanDuration":"","loanExhibition":null,"exhibitions":[{"value":"post:crb_exhibition:275","type":"post","subtype":"crb_exhibition","id":"275"}],"artist":{"postID":"2448","fName":"Lygia","lName":"Pape","nationality":"Brazilian","yearOfBirth":" 1927\u20132004"}},"image":{"src":"https:\/\/thewarehousedallas.org\/wp-content\/uploads\/2020\/09\/Pape-Relief_offer_648_0.jpg","srcset":"https:\/\/thewarehousedallas.org\/wp-content\/uploads\/2020\/09\/Pape-Relief_offer_648_0.jpg 1700w, https:\/\/thewarehousedallas.org\/wp-content\/uploads\/2020\/09\/Pape-Relief_offer_648_0-300x294.jpg 300w, https:\/\/thewarehousedallas.org\/wp-content\/uploads\/2020\/09\/Pape-Relief_offer_648_0-1024x1004.jpg 1024w, https:\/\/thewarehousedallas.org\/wp-content\/uploads\/2020\/09\/Pape-Relief_offer_648_0-768x753.jpg 768w, https:\/\/thewarehousedallas.org\/wp-content\/uploads\/2020\/09\/Pape-Relief_offer_648_0-1536x1506.jpg 1536w, https:\/\/thewarehousedallas.org\/wp-content\/uploads\/2020\/09\/Pape-Relief_offer_648_0-315x309.jpg 315w, https:\/\/thewarehousedallas.org\/wp-content\/uploads\/2020\/09\/Pape-Relief_offer_648_0-454x445.jpg 454w, https:\/\/thewarehousedallas.org\/wp-content\/uploads\/2020\/09\/Pape-Relief_offer_648_0-714x700.jpg 714w, https:\/\/thewarehousedallas.org\/wp-content\/uploads\/2020\/09\/Pape-Relief_offer_648_0-723x709.jpg 723w, https:\/\/thewarehousedallas.org\/wp-content\/uploads\/2020\/09\/Pape-Relief_offer_648_0-585x574.jpg 585w, https:\/\/thewarehousedallas.org\/wp-content\/uploads\/2020\/09\/Pape-Relief_offer_648_0-577x566.jpg 577w, https:\/\/thewarehousedallas.org\/wp-content\/uploads\/2020\/09\/Pape-Relief_offer_648_0-595x583.jpg 595w","width":1700,"height":1667},"artist":{"postID":"2448","fName":"Lygia","lName":"Pape","nationality":"Brazilian","yearOfBirth":" 1927\u20132004"}},{"meta":{"title":"Ecriture No. 43-73","yearOfCreation":"1973","media":"Pencil and oil on canvas","dimensions":"63 3\/4 x 51 1\/4 inches (161.9 x 130.2 cm)","edition":"","enteredBy":null,"detail":"","collection":"The Rachofsky Collection","description":"","isLoanedTo":null,"loanedTo":"","loanLink":"","loanDuration":"","loanExhibition":null,"exhibitions":[{"value":"post:crb_exhibition:275","type":"post","subtype":"crb_exhibition","id":"275"},{"value":"post:crb_exhibition:279","type":"post","subtype":"crb_exhibition","id":"279"}],"artist":{"postID":"2449","fName":"Park","lName":"Seo-Bo","nationality":"Korean","yearOfBirth":" born 1931"}},"image":{"src":"https:\/\/thewarehousedallas.org\/wp-content\/uploads\/2020\/09\/seobo_park_ecriture-no-43-73-scaled.jpg","srcset":"https:\/\/thewarehousedallas.org\/wp-content\/uploads\/2020\/09\/seobo_park_ecriture-no-43-73-scaled.jpg 2094w, https:\/\/thewarehousedallas.org\/wp-content\/uploads\/2020\/09\/seobo_park_ecriture-no-43-73-245x300.jpg 245w, https:\/\/thewarehousedallas.org\/wp-content\/uploads\/2020\/09\/seobo_park_ecriture-no-43-73-838x1024.jpg 838w, https:\/\/thewarehousedallas.org\/wp-content\/uploads\/2020\/09\/seobo_park_ecriture-no-43-73-768x939.jpg 768w, https:\/\/thewarehousedallas.org\/wp-content\/uploads\/2020\/09\/seobo_park_ecriture-no-43-73-1256x1536.jpg 1256w, https:\/\/thewarehousedallas.org\/wp-content\/uploads\/2020\/09\/seobo_park_ecriture-no-43-73-1675x2048.jpg 1675w, https:\/\/thewarehousedallas.org\/wp-content\/uploads\/2020\/09\/seobo_park_ecriture-no-43-73-315x385.jpg 315w, https:\/\/thewarehousedallas.org\/wp-content\/uploads\/2020\/09\/seobo_park_ecriture-no-43-73-1920x2347.jpg 1920w, https:\/\/thewarehousedallas.org\/wp-content\/uploads\/2020\/09\/seobo_park_ecriture-no-43-73-454x555.jpg 454w, https:\/\/thewarehousedallas.org\/wp-content\/uploads\/2020\/09\/seobo_park_ecriture-no-43-73-714x873.jpg 714w, https:\/\/thewarehousedallas.org\/wp-content\/uploads\/2020\/09\/seobo_park_ecriture-no-43-73-723x884.jpg 723w, https:\/\/thewarehousedallas.org\/wp-content\/uploads\/2020\/09\/seobo_park_ecriture-no-43-73-585x715.jpg 585w, https:\/\/thewarehousedallas.org\/wp-content\/uploads\/2020\/09\/seobo_park_ecriture-no-43-73-577x705.jpg 577w, https:\/\/thewarehousedallas.org\/wp-content\/uploads\/2020\/09\/seobo_park_ecriture-no-43-73-477x583.jpg 477w","width":2094,"height":2560},"artist":{"postID":"2449","fName":"Park","lName":"Seo-Bo","nationality":"Korean","yearOfBirth":" born 1931"}},{"meta":{"title":"Albero di 5 metri (Tree of 5 Meters)","yearOfCreation":"1969","media":"Wood","dimensions":"196 7\/8 x 11 3\/4 x 5 7\/8 inches (500 x 30 x 15 cm)","edition":"","enteredBy":null,"detail":"","collection":"The Rose Collection","description":"","isLoanedTo":null,"loanedTo":"","loanLink":"","loanDuration":"","loanExhibition":null,"exhibitions":[{"value":"post:crb_exhibition:275","type":"post","subtype":"crb_exhibition","id":"275"}],"artist":{"postID":"2452","fName":"Giuseppe","lName":"Penone","nationality":"Italian","yearOfBirth":" born 1947"}},"image":{"src":"https:\/\/thewarehousedallas.org\/wp-content\/uploads\/2020\/09\/Penone-Albero-di-5-metri-1969.jpg","srcset":"https:\/\/thewarehousedallas.org\/wp-content\/uploads\/2020\/09\/Penone-Albero-di-5-metri-1969.jpg 1441w, https:\/\/thewarehousedallas.org\/wp-content\/uploads\/2020\/09\/Penone-Albero-di-5-metri-1969-173x300.jpg 173w, https:\/\/thewarehousedallas.org\/wp-content\/uploads\/2020\/09\/Penone-Albero-di-5-metri-1969-590x1024.jpg 590w, https:\/\/thewarehousedallas.org\/wp-content\/uploads\/2020\/09\/Penone-Albero-di-5-metri-1969-768x1332.jpg 768w, https:\/\/thewarehousedallas.org\/wp-content\/uploads\/2020\/09\/Penone-Albero-di-5-metri-1969-885x1536.jpg 885w, https:\/\/thewarehousedallas.org\/wp-content\/uploads\/2020\/09\/Penone-Albero-di-5-metri-1969-1180x2048.jpg 1180w, https:\/\/thewarehousedallas.org\/wp-content\/uploads\/2020\/09\/Penone-Albero-di-5-metri-1969-315x546.jpg 315w, https:\/\/thewarehousedallas.org\/wp-content\/uploads\/2020\/09\/Penone-Albero-di-5-metri-1969-454x788.jpg 454w, https:\/\/thewarehousedallas.org\/wp-content\/uploads\/2020\/09\/Penone-Albero-di-5-metri-1969-714x1239.jpg 714w, https:\/\/thewarehousedallas.org\/wp-content\/uploads\/2020\/09\/Penone-Albero-di-5-metri-1969-723x1254.jpg 723w, https:\/\/thewarehousedallas.org\/wp-content\/uploads\/2020\/09\/Penone-Albero-di-5-metri-1969-585x1015.jpg 585w, https:\/\/thewarehousedallas.org\/wp-content\/uploads\/2020\/09\/Penone-Albero-di-5-metri-1969-577x1001.jpg 577w, https:\/\/thewarehousedallas.org\/wp-content\/uploads\/2020\/09\/Penone-Albero-di-5-metri-1969-336x583.jpg 336w","width":1441,"height":2500},"artist":{"postID":"2452","fName":"Giuseppe","lName":"Penone","nationality":"Italian","yearOfBirth":" born 1947"}},{"meta":{"title":"Svolgere la propria pelle (To Unroll One\u2019s Skin)","yearOfCreation":"1970","media":"Copper and wood","dimensions":"3 panels: 35 1\/4 x 58 3\/4 x 1 7\/8 inches (89.5 x 149.2 x 4.8 cm) each; 1 panel: 26 1\/2 x 58 3\/4 x 1 7\/8 inches (67.3 x 149.2 x 4.8 cm)","edition":"","enteredBy":null,"detail":"","collection":"The Rachofsky Collection","description":"","isLoanedTo":null,"loanedTo":"","loanLink":"","loanDuration":"","loanExhibition":null,"exhibitions":[{"value":"post:crb_exhibition:268","type":"post","subtype":"crb_exhibition","id":"268"},{"value":"post:crb_exhibition:275","type":"post","subtype":"crb_exhibition","id":"275"},{"value":"post:crb_exhibition:283","type":"post","subtype":"crb_exhibition","id":"283"},{"value":"post:crb_exhibition:5106","type":"post","subtype":"crb_exhibition","id":"5106"}],"artist":{"postID":"2452","fName":"Giuseppe","lName":"Penone","nationality":"Italian","yearOfBirth":" born 1947"}},"image":{"src":"https:\/\/thewarehousedallas.org\/wp-content\/uploads\/2020\/09\/Penone-Svolgere-la-propria-pelle-1970.jpg","srcset":"https:\/\/thewarehousedallas.org\/wp-content\/uploads\/2020\/09\/Penone-Svolgere-la-propria-pelle-1970.jpg 2094w, https:\/\/thewarehousedallas.org\/wp-content\/uploads\/2020\/09\/Penone-Svolgere-la-propria-pelle-1970-300x182.jpg 300w, https:\/\/thewarehousedallas.org\/wp-content\/uploads\/2020\/09\/Penone-Svolgere-la-propria-pelle-1970-1024x622.jpg 1024w, https:\/\/thewarehousedallas.org\/wp-content\/uploads\/2020\/09\/Penone-Svolgere-la-propria-pelle-1970-768x466.jpg 768w, https:\/\/thewarehousedallas.org\/wp-content\/uploads\/2020\/09\/Penone-Svolgere-la-propria-pelle-1970-1536x932.jpg 1536w, https:\/\/thewarehousedallas.org\/wp-content\/uploads\/2020\/09\/Penone-Svolgere-la-propria-pelle-1970-2048x1243.jpg 2048w, https:\/\/thewarehousedallas.org\/wp-content\/uploads\/2020\/09\/Penone-Svolgere-la-propria-pelle-1970-315x191.jpg 315w, https:\/\/thewarehousedallas.org\/wp-content\/uploads\/2020\/09\/Penone-Svolgere-la-propria-pelle-1970-1920x1165.jpg 1920w, https:\/\/thewarehousedallas.org\/wp-content\/uploads\/2020\/09\/Penone-Svolgere-la-propria-pelle-1970-454x276.jpg 454w, https:\/\/thewarehousedallas.org\/wp-content\/uploads\/2020\/09\/Penone-Svolgere-la-propria-pelle-1970-714x433.jpg 714w, https:\/\/thewarehousedallas.org\/wp-content\/uploads\/2020\/09\/Penone-Svolgere-la-propria-pelle-1970-723x439.jpg 723w, https:\/\/thewarehousedallas.org\/wp-content\/uploads\/2020\/09\/Penone-Svolgere-la-propria-pelle-1970-585x355.jpg 585w, https:\/\/thewarehousedallas.org\/wp-content\/uploads\/2020\/09\/Penone-Svolgere-la-propria-pelle-1970-577x350.jpg 577w, https:\/\/thewarehousedallas.org\/wp-content\/uploads\/2020\/09\/Penone-Svolgere-la-propria-pelle-1970-950x577.jpg 950w","width":2094,"height":1271},"artist":{"postID":"2452","fName":"Giuseppe","lName":"Penone","nationality":"Italian","yearOfBirth":" born 1947"}},{"meta":{"title":"Svolgere la propria pelle (To Unroll One\u2019s Skin)","yearOfCreation":"1970","media":"Copper and wood","dimensions":"3 panels: 35 1\/4 x 58 3\/4 x 1 7\/8 inches (89.5 x 149.2 x 4.8 cm) each; 1 panel: 26 1\/2 x 58 3\/4 x 1 7\/8 inches (67.3 x 149.2 x 4.8 cm)","edition":"","enteredBy":null,"detail":"[detail]","collection":"The Rachofsky Collection","description":"","isLoanedTo":null,"loanedTo":"","loanLink":"","loanDuration":"","loanExhibition":null,"exhibitions":[{"value":"post:crb_exhibition:268","type":"post","subtype":"crb_exhibition","id":"268"},{"value":"post:crb_exhibition:275","type":"post","subtype":"crb_exhibition","id":"275"},{"value":"post:crb_exhibition:283","type":"post","subtype":"crb_exhibition","id":"283"}],"artist":{"postID":"2452","fName":"Giuseppe","lName":"Penone","nationality":"Italian","yearOfBirth":" born 1947"}},"image":{"src":"https:\/\/thewarehousedallas.org\/wp-content\/uploads\/2020\/09\/Penone-Svolgere-la-propria-pelle-1970-detail01.jpg","srcset":"https:\/\/thewarehousedallas.org\/wp-content\/uploads\/2020\/09\/Penone-Svolgere-la-propria-pelle-1970-detail01.jpg 2500w, https:\/\/thewarehousedallas.org\/wp-content\/uploads\/2020\/09\/Penone-Svolgere-la-propria-pelle-1970-detail01-300x200.jpg 300w, https:\/\/thewarehousedallas.org\/wp-content\/uploads\/2020\/09\/Penone-Svolgere-la-propria-pelle-1970-detail01-1024x683.jpg 1024w, https:\/\/thewarehousedallas.org\/wp-content\/uploads\/2020\/09\/Penone-Svolgere-la-propria-pelle-1970-detail01-768x512.jpg 768w, https:\/\/thewarehousedallas.org\/wp-content\/uploads\/2020\/09\/Penone-Svolgere-la-propria-pelle-1970-detail01-1536x1024.jpg 1536w, https:\/\/thewarehousedallas.org\/wp-content\/uploads\/2020\/09\/Penone-Svolgere-la-propria-pelle-1970-detail01-2048x1366.jpg 2048w, https:\/\/thewarehousedallas.org\/wp-content\/uploads\/2020\/09\/Penone-Svolgere-la-propria-pelle-1970-detail01-315x210.jpg 315w, https:\/\/thewarehousedallas.org\/wp-content\/uploads\/2020\/09\/Penone-Svolgere-la-propria-pelle-1970-detail01-1920x1280.jpg 1920w, https:\/\/thewarehousedallas.org\/wp-content\/uploads\/2020\/09\/Penone-Svolgere-la-propria-pelle-1970-detail01-454x303.jpg 454w, https:\/\/thewarehousedallas.org\/wp-content\/uploads\/2020\/09\/Penone-Svolgere-la-propria-pelle-1970-detail01-714x476.jpg 714w, https:\/\/thewarehousedallas.org\/wp-content\/uploads\/2020\/09\/Penone-Svolgere-la-propria-pelle-1970-detail01-723x482.jpg 723w, https:\/\/thewarehousedallas.org\/wp-content\/uploads\/2020\/09\/Penone-Svolgere-la-propria-pelle-1970-detail01-585x390.jpg 585w, https:\/\/thewarehousedallas.org\/wp-content\/uploads\/2020\/09\/Penone-Svolgere-la-propria-pelle-1970-detail01-577x385.jpg 577w, https:\/\/thewarehousedallas.org\/wp-content\/uploads\/2020\/09\/Penone-Svolgere-la-propria-pelle-1970-detail01-874x583.jpg 874w","width":2500,"height":1667},"artist":{"postID":"2452","fName":"Giuseppe","lName":"Penone","nationality":"Italian","yearOfBirth":" born 1947"}},{"meta":{"title":"Untitled (two cubes)","yearOfCreation":"2008","media":"MDF and paint","dimensions":"Two parts, each: 19 3\/4 x 19 3\/4 x 19 3\/4 inches (50.2 x 50.2 x 50.2 cm)","edition":"","enteredBy":null,"detail":"","collection":"The Rose Collection","description":"","isLoanedTo":null,"loanedTo":"","loanLink":"","loanDuration":"","loanExhibition":null,"exhibitions":[{"value":"post:crb_exhibition:275","type":"post","subtype":"crb_exhibition","id":"275"}],"artist":{"postID":"2453","fName":"Manfred","lName":"Pernice","nationality":"German","yearOfBirth":" born 1963"}},"image":{"src":"https:\/\/thewarehousedallas.org\/wp-content\/uploads\/2020\/09\/Pernice_Untitled20two20cubes_0.jpg","srcset":"https:\/\/thewarehousedallas.org\/wp-content\/uploads\/2020\/09\/Pernice_Untitled20two20cubes_0.jpg 1700w, https:\/\/thewarehousedallas.org\/wp-content\/uploads\/2020\/09\/Pernice_Untitled20two20cubes_0-300x176.jpg 300w, https:\/\/thewarehousedallas.org\/wp-content\/uploads\/2020\/09\/Pernice_Untitled20two20cubes_0-1024x601.jpg 1024w, https:\/\/thewarehousedallas.org\/wp-content\/uploads\/2020\/09\/Pernice_Untitled20two20cubes_0-768x451.jpg 768w, https:\/\/thewarehousedallas.org\/wp-content\/uploads\/2020\/09\/Pernice_Untitled20two20cubes_0-1536x902.jpg 1536w, https:\/\/thewarehousedallas.org\/wp-content\/uploads\/2020\/09\/Pernice_Untitled20two20cubes_0-315x185.jpg 315w, https:\/\/thewarehousedallas.org\/wp-content\/uploads\/2020\/09\/Pernice_Untitled20two20cubes_0-454x267.jpg 454w, https:\/\/thewarehousedallas.org\/wp-content\/uploads\/2020\/09\/Pernice_Untitled20two20cubes_0-714x419.jpg 714w, https:\/\/thewarehousedallas.org\/wp-content\/uploads\/2020\/09\/Pernice_Untitled20two20cubes_0-723x424.jpg 723w, https:\/\/thewarehousedallas.org\/wp-content\/uploads\/2020\/09\/Pernice_Untitled20two20cubes_0-585x343.jpg 585w, https:\/\/thewarehousedallas.org\/wp-content\/uploads\/2020\/09\/Pernice_Untitled20two20cubes_0-577x339.jpg 577w, https:\/\/thewarehousedallas.org\/wp-content\/uploads\/2020\/09\/Pernice_Untitled20two20cubes_0-950x558.jpg 950w","width":1700,"height":998},"artist":{"postID":"2453","fName":"Manfred","lName":"Pernice","nationality":"German","yearOfBirth":" born 1963"}},{"meta":{"title":"Metalloid Violet-Blue Vertical Wedge-Shaped Object (III)","yearOfCreation":"1967\u20131968","media":"Polyester-coated and painted (water-based enamel, 2K acrylic matt clear) wood","dimensions":"114 1\/4 x 4 x 15 3\/4 inches (290 x 10 x 40 cm)","edition":"","enteredBy":null,"detail":"","collection":"Collection of Marguerite Steed Hoffman","description":"","isLoanedTo":null,"loanedTo":"","loanLink":"","loanDuration":"","loanExhibition":null,"exhibitions":[{"value":"post:crb_exhibition:275","type":"post","subtype":"crb_exhibition","id":"275"}],"artist":{"postID":"2456","fName":"Gianni","lName":"Piacentino","nationality":"Italian","yearOfBirth":" born 1945"}},"image":{"src":"https:\/\/thewarehousedallas.org\/wp-content\/uploads\/2020\/09\/Piacentino-Metalloid-Violet-Blue-Vertical-Wedge-Shaped-Object-III-1967-68.jpg","srcset":"https:\/\/thewarehousedallas.org\/wp-content\/uploads\/2020\/09\/Piacentino-Metalloid-Violet-Blue-Vertical-Wedge-Shaped-Object-III-1967-68.jpg 1666w, https:\/\/thewarehousedallas.org\/wp-content\/uploads\/2020\/09\/Piacentino-Metalloid-Violet-Blue-Vertical-Wedge-Shaped-Object-III-1967-68-200x300.jpg 200w, https:\/\/thewarehousedallas.org\/wp-content\/uploads\/2020\/09\/Piacentino-Metalloid-Violet-Blue-Vertical-Wedge-Shaped-Object-III-1967-68-682x1024.jpg 682w, https:\/\/thewarehousedallas.org\/wp-content\/uploads\/2020\/09\/Piacentino-Metalloid-Violet-Blue-Vertical-Wedge-Shaped-Object-III-1967-68-768x1152.jpg 768w, https:\/\/thewarehousedallas.org\/wp-content\/uploads\/2020\/09\/Piacentino-Metalloid-Violet-Blue-Vertical-Wedge-Shaped-Object-III-1967-68-1024x1536.jpg 1024w, https:\/\/thewarehousedallas.org\/wp-content\/uploads\/2020\/09\/Piacentino-Metalloid-Violet-Blue-Vertical-Wedge-Shaped-Object-III-1967-68-1365x2048.jpg 1365w, https:\/\/thewarehousedallas.org\/wp-content\/uploads\/2020\/09\/Piacentino-Metalloid-Violet-Blue-Vertical-Wedge-Shaped-Object-III-1967-68-315x473.jpg 315w, https:\/\/thewarehousedallas.org\/wp-content\/uploads\/2020\/09\/Piacentino-Metalloid-Violet-Blue-Vertical-Wedge-Shaped-Object-III-1967-68-454x681.jpg 454w, https:\/\/thewarehousedallas.org\/wp-content\/uploads\/2020\/09\/Piacentino-Metalloid-Violet-Blue-Vertical-Wedge-Shaped-Object-III-1967-68-714x1071.jpg 714w, https:\/\/thewarehousedallas.org\/wp-content\/uploads\/2020\/09\/Piacentino-Metalloid-Violet-Blue-Vertical-Wedge-Shaped-Object-III-1967-68-723x1085.jpg 723w, https:\/\/thewarehousedallas.org\/wp-content\/uploads\/2020\/09\/Piacentino-Metalloid-Violet-Blue-Vertical-Wedge-Shaped-Object-III-1967-68-585x878.jpg 585w, https:\/\/thewarehousedallas.org\/wp-content\/uploads\/2020\/09\/Piacentino-Metalloid-Violet-Blue-Vertical-Wedge-Shaped-Object-III-1967-68-577x866.jpg 577w, https:\/\/thewarehousedallas.org\/wp-content\/uploads\/2020\/09\/Piacentino-Metalloid-Violet-Blue-Vertical-Wedge-Shaped-Object-III-1967-68-389x583.jpg 389w","width":1666,"height":2500},"artist":{"postID":"2456","fName":"Gianni","lName":"Piacentino","nationality":"Italian","yearOfBirth":" born 1945"}},{"meta":{"title":"Faltung (Fold)","yearOfCreation":"1966","media":"Aluminum sprayed red, yellow, and blue","dimensions":"28 1\/8 x 26 3\/8 x 6 1\/4 inches (71.5 x 67 x 16 cm)","edition":"","enteredBy":null,"detail":"","collection":"The Rose Collection","description":"","isLoanedTo":null,"loanedTo":"","loanLink":"","loanDuration":"","loanExhibition":null,"exhibitions":[{"value":"post:crb_exhibition:275","type":"post","subtype":"crb_exhibition","id":"275"}],"artist":{"postID":"2460","fName":"Charlotte","lName":"Posenenske","nationality":"German","yearOfBirth":" 1930\u20131985"}},"image":{"src":"https:\/\/thewarehousedallas.org\/wp-content\/uploads\/2020\/09\/Posenenske_Faltung_0.jpg","srcset":"https:\/\/thewarehousedallas.org\/wp-content\/uploads\/2020\/09\/Posenenske_Faltung_0.jpg 1700w, https:\/\/thewarehousedallas.org\/wp-content\/uploads\/2020\/09\/Posenenske_Faltung_0-200x300.jpg 200w, https:\/\/thewarehousedallas.org\/wp-content\/uploads\/2020\/09\/Posenenske_Faltung_0-683x1024.jpg 683w, https:\/\/thewarehousedallas.org\/wp-content\/uploads\/2020\/09\/Posenenske_Faltung_0-768x1151.jpg 768w, https:\/\/thewarehousedallas.org\/wp-content\/uploads\/2020\/09\/Posenenske_Faltung_0-1025x1536.jpg 1025w, https:\/\/thewarehousedallas.org\/wp-content\/uploads\/2020\/09\/Posenenske_Faltung_0-1366x2048.jpg 1366w, https:\/\/thewarehousedallas.org\/wp-content\/uploads\/2020\/09\/Posenenske_Faltung_0-315x472.jpg 315w, https:\/\/thewarehousedallas.org\/wp-content\/uploads\/2020\/09\/Posenenske_Faltung_0-454x680.jpg 454w, https:\/\/thewarehousedallas.org\/wp-content\/uploads\/2020\/09\/Posenenske_Faltung_0-714x1070.jpg 714w, https:\/\/thewarehousedallas.org\/wp-content\/uploads\/2020\/09\/Posenenske_Faltung_0-723x1084.jpg 723w, https:\/\/thewarehousedallas.org\/wp-content\/uploads\/2020\/09\/Posenenske_Faltung_0-585x877.jpg 585w, https:\/\/thewarehousedallas.org\/wp-content\/uploads\/2020\/09\/Posenenske_Faltung_0-577x865.jpg 577w, https:\/\/thewarehousedallas.org\/wp-content\/uploads\/2020\/09\/Posenenske_Faltung_0-389x583.jpg 389w","width":1700,"height":2548},"artist":{"postID":"2460","fName":"Charlotte","lName":"Posenenske","nationality":"German","yearOfBirth":" 1930\u20131985"}},{"meta":{"title":"Rasterbild (Halbkreise) (Grid [Semi-circles])","yearOfCreation":"1957","media":"White paper and cardboard","dimensions":"15 x 24 1\/2 inches (38 x 62 cm)","edition":"","enteredBy":null,"detail":"","collection":"The Rose Collection","description":"Flat model for a wall relief in the Dieburg District Court, horizontal rows of recessed circles with systematically varied, embossed semi-circle segments (not realized)","isLoanedTo":null,"loanedTo":"","loanLink":"","loanDuration":"","loanExhibition":null,"exhibitions":[{"value":"post:crb_exhibition:275","type":"post","subtype":"crb_exhibition","id":"275"}],"artist":{"postID":"2460","fName":"Charlotte","lName":"Posenenske","nationality":"German","yearOfBirth":" 1930\u20131985"}},"image":{"src":"https:\/\/thewarehousedallas.org\/wp-content\/uploads\/2020\/09\/Posenenske-Grid-High-Res_offer_656-scaled.jpg","srcset":"https:\/\/thewarehousedallas.org\/wp-content\/uploads\/2020\/09\/Posenenske-Grid-High-Res_offer_656-scaled.jpg 2560w, https:\/\/thewarehousedallas.org\/wp-content\/uploads\/2020\/09\/Posenenske-Grid-High-Res_offer_656-300x202.jpg 300w, https:\/\/thewarehousedallas.org\/wp-content\/uploads\/2020\/09\/Posenenske-Grid-High-Res_offer_656-1024x688.jpg 1024w, https:\/\/thewarehousedallas.org\/wp-content\/uploads\/2020\/09\/Posenenske-Grid-High-Res_offer_656-768x516.jpg 768w, https:\/\/thewarehousedallas.org\/wp-content\/uploads\/2020\/09\/Posenenske-Grid-High-Res_offer_656-1536x1032.jpg 1536w, https:\/\/thewarehousedallas.org\/wp-content\/uploads\/2020\/09\/Posenenske-Grid-High-Res_offer_656-2048x1377.jpg 2048w, https:\/\/thewarehousedallas.org\/wp-content\/uploads\/2020\/09\/Posenenske-Grid-High-Res_offer_656-315x212.jpg 315w, https:\/\/thewarehousedallas.org\/wp-content\/uploads\/2020\/09\/Posenenske-Grid-High-Res_offer_656-1920x1291.jpg 1920w, https:\/\/thewarehousedallas.org\/wp-content\/uploads\/2020\/09\/Posenenske-Grid-High-Res_offer_656-454x305.jpg 454w, https:\/\/thewarehousedallas.org\/wp-content\/uploads\/2020\/09\/Posenenske-Grid-High-Res_offer_656-714x480.jpg 714w, https:\/\/thewarehousedallas.org\/wp-content\/uploads\/2020\/09\/Posenenske-Grid-High-Res_offer_656-723x486.jpg 723w, https:\/\/thewarehousedallas.org\/wp-content\/uploads\/2020\/09\/Posenenske-Grid-High-Res_offer_656-585x393.jpg 585w, https:\/\/thewarehousedallas.org\/wp-content\/uploads\/2020\/09\/Posenenske-Grid-High-Res_offer_656-577x388.jpg 577w, https:\/\/thewarehousedallas.org\/wp-content\/uploads\/2020\/09\/Posenenske-Grid-High-Res_offer_656-867x583.jpg 867w","width":2560,"height":1721},"artist":{"postID":"2460","fName":"Charlotte","lName":"Posenenske","nationality":"German","yearOfBirth":" 1930\u20131985"}},{"meta":{"title":"Rasterbild (Halbkreise) (Grid [Semi-circles])","yearOfCreation":"1957","media":"Pencil on paper","dimensions":"15 3\/8 x 21 7\/8 inches (39 x 55.5 cm)","edition":"","enteredBy":null,"detail":"","collection":"The Rose Collection","description":"Study for a piece of wall art","isLoanedTo":null,"loanedTo":"","loanLink":"","loanDuration":"","loanExhibition":null,"exhibitions":[{"value":"post:crb_exhibition:275","type":"post","subtype":"crb_exhibition","id":"275"}],"artist":{"postID":"2460","fName":"Charlotte","lName":"Posenenske","nationality":"German","yearOfBirth":" 1930\u20131985"}},"image":{"src":"https:\/\/thewarehousedallas.org\/wp-content\/uploads\/2020\/09\/Posenenske_Rasterbild20Halbkreise_0.jpg","srcset":"https:\/\/thewarehousedallas.org\/wp-content\/uploads\/2020\/09\/Posenenske_Rasterbild20Halbkreise_0.jpg 1700w, https:\/\/thewarehousedallas.org\/wp-content\/uploads\/2020\/09\/Posenenske_Rasterbild20Halbkreise_0-300x229.jpg 300w, https:\/\/thewarehousedallas.org\/wp-content\/uploads\/2020\/09\/Posenenske_Rasterbild20Halbkreise_0-1024x781.jpg 1024w, https:\/\/thewarehousedallas.org\/wp-content\/uploads\/2020\/09\/Posenenske_Rasterbild20Halbkreise_0-768x585.jpg 768w, https:\/\/thewarehousedallas.org\/wp-content\/uploads\/2020\/09\/Posenenske_Rasterbild20Halbkreise_0-1536x1171.jpg 1536w, https:\/\/thewarehousedallas.org\/wp-content\/uploads\/2020\/09\/Posenenske_Rasterbild20Halbkreise_0-315x240.jpg 315w, https:\/\/thewarehousedallas.org\/wp-content\/uploads\/2020\/09\/Posenenske_Rasterbild20Halbkreise_0-454x346.jpg 454w, https:\/\/thewarehousedallas.org\/wp-content\/uploads\/2020\/09\/Posenenske_Rasterbild20Halbkreise_0-714x544.jpg 714w, https:\/\/thewarehousedallas.org\/wp-content\/uploads\/2020\/09\/Posenenske_Rasterbild20Halbkreise_0-723x551.jpg 723w, https:\/\/thewarehousedallas.org\/wp-content\/uploads\/2020\/09\/Posenenske_Rasterbild20Halbkreise_0-585x446.jpg 585w, https:\/\/thewarehousedallas.org\/wp-content\/uploads\/2020\/09\/Posenenske_Rasterbild20Halbkreise_0-577x440.jpg 577w, https:\/\/thewarehousedallas.org\/wp-content\/uploads\/2020\/09\/Posenenske_Rasterbild20Halbkreise_0-765x583.jpg 765w","width":1700,"height":1296},"artist":{"postID":"2460","fName":"Charlotte","lName":"Posenenske","nationality":"German","yearOfBirth":" 1930\u20131985"}},{"meta":{"title":"Vierkantrohre (Square Tubes) Series D","yearOfCreation":"1967\/2009, reconstruction","media":"Sheet steel","dimensions":"Installation dimensions variable","edition":"","enteredBy":null,"detail":"","collection":"The Rose Collection","description":"","isLoanedTo":null,"loanedTo":"","loanLink":"","loanDuration":"","loanExhibition":null,"exhibitions":[{"value":"post:crb_exhibition:275","type":"post","subtype":"crb_exhibition","id":"275"}],"artist":{"postID":"2460","fName":"Charlotte","lName":"Posenenske","nationality":"German","yearOfBirth":" 1930\u20131985"}},"image":{"src":"https:\/\/thewarehousedallas.org\/wp-content\/uploads\/2020\/09\/Posenenske-Vierkantrohre-1967_2009-01.jpg","srcset":"https:\/\/thewarehousedallas.org\/wp-content\/uploads\/2020\/09\/Posenenske-Vierkantrohre-1967_2009-01.jpg 2500w, https:\/\/thewarehousedallas.org\/wp-content\/uploads\/2020\/09\/Posenenske-Vierkantrohre-1967_2009-01-300x200.jpg 300w, https:\/\/thewarehousedallas.org\/wp-content\/uploads\/2020\/09\/Posenenske-Vierkantrohre-1967_2009-01-1024x683.jpg 1024w, https:\/\/thewarehousedallas.org\/wp-content\/uploads\/2020\/09\/Posenenske-Vierkantrohre-1967_2009-01-768x512.jpg 768w, https:\/\/thewarehousedallas.org\/wp-content\/uploads\/2020\/09\/Posenenske-Vierkantrohre-1967_2009-01-1536x1024.jpg 1536w, https:\/\/thewarehousedallas.org\/wp-content\/uploads\/2020\/09\/Posenenske-Vierkantrohre-1967_2009-01-2048x1366.jpg 2048w, https:\/\/thewarehousedallas.org\/wp-content\/uploads\/2020\/09\/Posenenske-Vierkantrohre-1967_2009-01-315x210.jpg 315w, https:\/\/thewarehousedallas.org\/wp-content\/uploads\/2020\/09\/Posenenske-Vierkantrohre-1967_2009-01-1920x1280.jpg 1920w, https:\/\/thewarehousedallas.org\/wp-content\/uploads\/2020\/09\/Posenenske-Vierkantrohre-1967_2009-01-454x303.jpg 454w, https:\/\/thewarehousedallas.org\/wp-content\/uploads\/2020\/09\/Posenenske-Vierkantrohre-1967_2009-01-714x476.jpg 714w, https:\/\/thewarehousedallas.org\/wp-content\/uploads\/2020\/09\/Posenenske-Vierkantrohre-1967_2009-01-723x482.jpg 723w, https:\/\/thewarehousedallas.org\/wp-content\/uploads\/2020\/09\/Posenenske-Vierkantrohre-1967_2009-01-585x390.jpg 585w, https:\/\/thewarehousedallas.org\/wp-content\/uploads\/2020\/09\/Posenenske-Vierkantrohre-1967_2009-01-577x385.jpg 577w, https:\/\/thewarehousedallas.org\/wp-content\/uploads\/2020\/09\/Posenenske-Vierkantrohre-1967_2009-01-874x583.jpg 874w","width":2500,"height":1667},"artist":{"postID":"2460","fName":"Charlotte","lName":"Posenenske","nationality":"German","yearOfBirth":" 1930\u20131985"}},{"meta":{"title":"Vierkantrohre (Square Tubes) Series D","yearOfCreation":"1967\/2009, reconstruction","media":"Sheet steel","dimensions":"Installation dimensions variable","edition":"","enteredBy":null,"detail":"","collection":"The Rose Collection","description":"","isLoanedTo":null,"loanedTo":"","loanLink":"","loanDuration":"","loanExhibition":null,"exhibitions":[{"value":"post:crb_exhibition:275","type":"post","subtype":"crb_exhibition","id":"275"}],"artist":{"postID":"2460","fName":"Charlotte","lName":"Posenenske","nationality":"German","yearOfBirth":" 1930\u20131985"}},"image":{"src":"https:\/\/thewarehousedallas.org\/wp-content\/uploads\/2020\/09\/Posenenske-Vierkantrohre-1967_2009-02.jpg","srcset":"https:\/\/thewarehousedallas.org\/wp-content\/uploads\/2020\/09\/Posenenske-Vierkantrohre-1967_2009-02.jpg 1666w, https:\/\/thewarehousedallas.org\/wp-content\/uploads\/2020\/09\/Posenenske-Vierkantrohre-1967_2009-02-200x300.jpg 200w, https:\/\/thewarehousedallas.org\/wp-content\/uploads\/2020\/09\/Posenenske-Vierkantrohre-1967_2009-02-682x1024.jpg 682w, https:\/\/thewarehousedallas.org\/wp-content\/uploads\/2020\/09\/Posenenske-Vierkantrohre-1967_2009-02-768x1152.jpg 768w, https:\/\/thewarehousedallas.org\/wp-content\/uploads\/2020\/09\/Posenenske-Vierkantrohre-1967_2009-02-1024x1536.jpg 1024w, https:\/\/thewarehousedallas.org\/wp-content\/uploads\/2020\/09\/Posenenske-Vierkantrohre-1967_2009-02-1365x2048.jpg 1365w, https:\/\/thewarehousedallas.org\/wp-content\/uploads\/2020\/09\/Posenenske-Vierkantrohre-1967_2009-02-315x473.jpg 315w, https:\/\/thewarehousedallas.org\/wp-content\/uploads\/2020\/09\/Posenenske-Vierkantrohre-1967_2009-02-454x681.jpg 454w, https:\/\/thewarehousedallas.org\/wp-content\/uploads\/2020\/09\/Posenenske-Vierkantrohre-1967_2009-02-714x1071.jpg 714w, https:\/\/thewarehousedallas.org\/wp-content\/uploads\/2020\/09\/Posenenske-Vierkantrohre-1967_2009-02-723x1085.jpg 723w, https:\/\/thewarehousedallas.org\/wp-content\/uploads\/2020\/09\/Posenenske-Vierkantrohre-1967_2009-02-585x878.jpg 585w, https:\/\/thewarehousedallas.org\/wp-content\/uploads\/2020\/09\/Posenenske-Vierkantrohre-1967_2009-02-577x866.jpg 577w, https:\/\/thewarehousedallas.org\/wp-content\/uploads\/2020\/09\/Posenenske-Vierkantrohre-1967_2009-02-389x583.jpg 389w","width":1666,"height":2500},"artist":{"postID":"2460","fName":"Charlotte","lName":"Posenenske","nationality":"German","yearOfBirth":" 1930\u20131985"}},{"meta":{"title":"Untitled (Check Painting)","yearOfCreation":"2006","media":"Acrylic and checks on canvas","dimensions":"108 x 156 inches (274.3 x 396.2 cm)","edition":"","enteredBy":null,"detail":"","collection":"Collection of Marguerite Steed Hoffman","description":"","isLoanedTo":null,"loanedTo":"","loanLink":"","loanDuration":"","loanExhibition":null,"exhibitions":[{"value":"post:crb_exhibition:275","type":"post","subtype":"crb_exhibition","id":"275"}],"artist":{"postID":"2462","fName":"Richard","lName":"Prince","nationality":"American","yearOfBirth":" born 1949"}},"image":{"src":"https:\/\/thewarehousedallas.org\/wp-content\/uploads\/2020\/09\/Prince-Untitled-Check-Painting-2006.jpg","srcset":"https:\/\/thewarehousedallas.org\/wp-content\/uploads\/2020\/09\/Prince-Untitled-Check-Painting-2006.jpg 2447w, https:\/\/thewarehousedallas.org\/wp-content\/uploads\/2020\/09\/Prince-Untitled-Check-Painting-2006-300x210.jpg 300w, https:\/\/thewarehousedallas.org\/wp-content\/uploads\/2020\/09\/Prince-Untitled-Check-Painting-2006-1024x718.jpg 1024w, https:\/\/thewarehousedallas.org\/wp-content\/uploads\/2020\/09\/Prince-Untitled-Check-Painting-2006-768x539.jpg 768w, https:\/\/thewarehousedallas.org\/wp-content\/uploads\/2020\/09\/Prince-Untitled-Check-Painting-2006-1536x1077.jpg 1536w, https:\/\/thewarehousedallas.org\/wp-content\/uploads\/2020\/09\/Prince-Untitled-Check-Painting-2006-2048x1436.jpg 2048w, https:\/\/thewarehousedallas.org\/wp-content\/uploads\/2020\/09\/Prince-Untitled-Check-Painting-2006-315x221.jpg 315w, https:\/\/thewarehousedallas.org\/wp-content\/uploads\/2020\/09\/Prince-Untitled-Check-Painting-2006-1920x1346.jpg 1920w, https:\/\/thewarehousedallas.org\/wp-content\/uploads\/2020\/09\/Prince-Untitled-Check-Painting-2006-454x318.jpg 454w, https:\/\/thewarehousedallas.org\/wp-content\/uploads\/2020\/09\/Prince-Untitled-Check-Painting-2006-714x501.jpg 714w, https:\/\/thewarehousedallas.org\/wp-content\/uploads\/2020\/09\/Prince-Untitled-Check-Painting-2006-723x507.jpg 723w, https:\/\/thewarehousedallas.org\/wp-content\/uploads\/2020\/09\/Prince-Untitled-Check-Painting-2006-585x410.jpg 585w, https:\/\/thewarehousedallas.org\/wp-content\/uploads\/2020\/09\/Prince-Untitled-Check-Painting-2006-577x405.jpg 577w, https:\/\/thewarehousedallas.org\/wp-content\/uploads\/2020\/09\/Prince-Untitled-Check-Painting-2006-831x583.jpg 831w","width":2447,"height":1716},"artist":{"postID":"2462","fName":"Richard","lName":"Prince","nationality":"American","yearOfBirth":" born 1949"}},{"meta":{"title":"Passing Through the Opposite of What It Approaches, Chapter 25 (after James Coleman\u2019s slide piece)","yearOfCreation":"2012","media":"Oil, tempera, silkscreen ink, and gesso on wood","dimensions":"Three parts\u2014large: 37 x 60 inches (94.1 x 152.4 cm); small: 12 3\/8 x 20 inches (31.4 x 50.8 cm); shelf: 3 x 59 1\/2 x 1 1\/2 inches (7.6 x 151.1 x 3.8 cm)","edition":"","enteredBy":null,"detail":"","collection":"Dallas Museum of Art, gift of the Rachofsky Collection","description":"","isLoanedTo":null,"loanedTo":"","loanLink":"","loanDuration":"","loanExhibition":null,"exhibitions":[{"value":"post:crb_exhibition:275","type":"post","subtype":"crb_exhibition","id":"275"},{"value":"post:crb_exhibition:283","type":"post","subtype":"crb_exhibition","id":"283"}],"artist":{"postID":"179","fName":"R. H.","lName":"Quaytman","nationality":"American","yearOfBirth":" born 1961"}},"image":{"src":"https:\/\/thewarehousedallas.org\/wp-content\/uploads\/2020\/09\/Quaytman_RH.jpg","srcset":"https:\/\/thewarehousedallas.org\/wp-content\/uploads\/2020\/09\/Quaytman_RH.jpg 2408w, https:\/\/thewarehousedallas.org\/wp-content\/uploads\/2020\/09\/Quaytman_RH-300x209.jpg 300w, https:\/\/thewarehousedallas.org\/wp-content\/uploads\/2020\/09\/Quaytman_RH-1024x714.jpg 1024w, https:\/\/thewarehousedallas.org\/wp-content\/uploads\/2020\/09\/Quaytman_RH-768x536.jpg 768w, https:\/\/thewarehousedallas.org\/wp-content\/uploads\/2020\/09\/Quaytman_RH-1536x1072.jpg 1536w, https:\/\/thewarehousedallas.org\/wp-content\/uploads\/2020\/09\/Quaytman_RH-2048x1429.jpg 2048w, https:\/\/thewarehousedallas.org\/wp-content\/uploads\/2020\/09\/Quaytman_RH-315x220.jpg 315w, https:\/\/thewarehousedallas.org\/wp-content\/uploads\/2020\/09\/Quaytman_RH-1920x1340.jpg 1920w, https:\/\/thewarehousedallas.org\/wp-content\/uploads\/2020\/09\/Quaytman_RH-454x317.jpg 454w, https:\/\/thewarehousedallas.org\/wp-content\/uploads\/2020\/09\/Quaytman_RH-714x498.jpg 714w, https:\/\/thewarehousedallas.org\/wp-content\/uploads\/2020\/09\/Quaytman_RH-723x504.jpg 723w, https:\/\/thewarehousedallas.org\/wp-content\/uploads\/2020\/09\/Quaytman_RH-585x408.jpg 585w, https:\/\/thewarehousedallas.org\/wp-content\/uploads\/2020\/09\/Quaytman_RH-577x403.jpg 577w, https:\/\/thewarehousedallas.org\/wp-content\/uploads\/2020\/09\/Quaytman_RH-836x583.jpg 836w","width":2408,"height":1680},"artist":{"postID":"179","fName":"R. H.","lName":"Quaytman","nationality":"American","yearOfBirth":" born 1961"}},{"meta":{"title":"Opaques\/Transparents","yearOfCreation":"2006","media":"Galvanized wire with black patina, electric motor, aluminum pipe, and nylon thread","dimensions":"Two sculptures, each: 1\/8 x 12 3\/8 x 21 3\/8 inches (.4 x 31.4 x 54.3 cm); motor: 3 x 5 1\/4 x 4 inches (7.6 x 13.3 x 10.2 cm)","edition":"Edition 6 of 6","enteredBy":null,"detail":"","collection":"The Rose Collection","description":"","isLoanedTo":null,"loanedTo":"","loanLink":"","loanDuration":"","loanExhibition":null,"exhibitions":[{"value":"post:crb_exhibition:275","type":"post","subtype":"crb_exhibition","id":"275"}],"artist":{"postID":"2465","fName":"Markus","lName":"Raetz","nationality":"Swiss","yearOfBirth":" 1941\u20132020"}},"image":{"src":"https:\/\/thewarehousedallas.org\/wp-content\/uploads\/2020\/09\/raetz_opaquestransparents2006_1.jpg","srcset":"https:\/\/thewarehousedallas.org\/wp-content\/uploads\/2020\/09\/raetz_opaquestransparents2006_1.jpg 1700w, https:\/\/thewarehousedallas.org\/wp-content\/uploads\/2020\/09\/raetz_opaquestransparents2006_1-265x300.jpg 265w, https:\/\/thewarehousedallas.org\/wp-content\/uploads\/2020\/09\/raetz_opaquestransparents2006_1-906x1024.jpg 906w, https:\/\/thewarehousedallas.org\/wp-content\/uploads\/2020\/09\/raetz_opaquestransparents2006_1-768x868.jpg 768w, https:\/\/thewarehousedallas.org\/wp-content\/uploads\/2020\/09\/raetz_opaquestransparents2006_1-1359x1536.jpg 1359w, https:\/\/thewarehousedallas.org\/wp-content\/uploads\/2020\/09\/raetz_opaquestransparents2006_1-315x356.jpg 315w, https:\/\/thewarehousedallas.org\/wp-content\/uploads\/2020\/09\/raetz_opaquestransparents2006_1-454x513.jpg 454w, https:\/\/thewarehousedallas.org\/wp-content\/uploads\/2020\/09\/raetz_opaquestransparents2006_1-714x807.jpg 714w, https:\/\/thewarehousedallas.org\/wp-content\/uploads\/2020\/09\/raetz_opaquestransparents2006_1-723x817.jpg 723w, https:\/\/thewarehousedallas.org\/wp-content\/uploads\/2020\/09\/raetz_opaquestransparents2006_1-585x661.jpg 585w, https:\/\/thewarehousedallas.org\/wp-content\/uploads\/2020\/09\/raetz_opaquestransparents2006_1-577x652.jpg 577w, https:\/\/thewarehousedallas.org\/wp-content\/uploads\/2020\/09\/raetz_opaquestransparents2006_1-516x583.jpg 516w","width":1700,"height":1921},"artist":{"postID":"2465","fName":"Markus","lName":"Raetz","nationality":"Swiss","yearOfBirth":" 1941\u20132020"}},{"meta":{"title":"One-Stop Gallery, Iowa City, Iowa","yearOfCreation":"1971\/1998","media":"Concrete blocks and painted steel","dimensions":"Overall: 30 x 30 feet (9.1 x 9.1 m)","edition":"","enteredBy":null,"detail":"","collection":"Dallas Museum of Art through the TWO x TWO for AIDS and Art Fund and the Contemporary Art Fund: Gift of Mr. and Mrs. Vernon E. Faulconer, Mr. and Mrs. Bryant M. Hanley Jr., Marguerite and Robert K. Hoffman, Cindy and Howard Rachofsky, Deedie and Rusty Rose, Gayle and Paul Stoffel, and two anonymous donors","description":"","isLoanedTo":null,"loanedTo":"","loanLink":"","loanDuration":"","loanExhibition":null,"exhibitions":[{"value":"post:crb_exhibition:275","type":"post","subtype":"crb_exhibition","id":"275"}],"artist":{"postID":"184","fName":"Charles","lName":"Ray","nationality":"American","yearOfBirth":" born 1953"}},"image":{"src":"https:\/\/thewarehousedallas.org\/wp-content\/uploads\/2020\/09\/Ray-One-Stop-Gallery-Iowa-City-Iowa-1971_1998-01.jpg","srcset":"https:\/\/thewarehousedallas.org\/wp-content\/uploads\/2020\/09\/Ray-One-Stop-Gallery-Iowa-City-Iowa-1971_1998-01.jpg 2500w, https:\/\/thewarehousedallas.org\/wp-content\/uploads\/2020\/09\/Ray-One-Stop-Gallery-Iowa-City-Iowa-1971_1998-01-300x200.jpg 300w, https:\/\/thewarehousedallas.org\/wp-content\/uploads\/2020\/09\/Ray-One-Stop-Gallery-Iowa-City-Iowa-1971_1998-01-1024x683.jpg 1024w, https:\/\/thewarehousedallas.org\/wp-content\/uploads\/2020\/09\/Ray-One-Stop-Gallery-Iowa-City-Iowa-1971_1998-01-768x512.jpg 768w, https:\/\/thewarehousedallas.org\/wp-content\/uploads\/2020\/09\/Ray-One-Stop-Gallery-Iowa-City-Iowa-1971_1998-01-1536x1024.jpg 1536w, https:\/\/thewarehousedallas.org\/wp-content\/uploads\/2020\/09\/Ray-One-Stop-Gallery-Iowa-City-Iowa-1971_1998-01-2048x1366.jpg 2048w, https:\/\/thewarehousedallas.org\/wp-content\/uploads\/2020\/09\/Ray-One-Stop-Gallery-Iowa-City-Iowa-1971_1998-01-315x210.jpg 315w, https:\/\/thewarehousedallas.org\/wp-content\/uploads\/2020\/09\/Ray-One-Stop-Gallery-Iowa-City-Iowa-1971_1998-01-1920x1280.jpg 1920w, https:\/\/thewarehousedallas.org\/wp-content\/uploads\/2020\/09\/Ray-One-Stop-Gallery-Iowa-City-Iowa-1971_1998-01-454x303.jpg 454w, https:\/\/thewarehousedallas.org\/wp-content\/uploads\/2020\/09\/Ray-One-Stop-Gallery-Iowa-City-Iowa-1971_1998-01-714x476.jpg 714w, https:\/\/thewarehousedallas.org\/wp-content\/uploads\/2020\/09\/Ray-One-Stop-Gallery-Iowa-City-Iowa-1971_1998-01-723x482.jpg 723w, https:\/\/thewarehousedallas.org\/wp-content\/uploads\/2020\/09\/Ray-One-Stop-Gallery-Iowa-City-Iowa-1971_1998-01-585x390.jpg 585w, https:\/\/thewarehousedallas.org\/wp-content\/uploads\/2020\/09\/Ray-One-Stop-Gallery-Iowa-City-Iowa-1971_1998-01-577x385.jpg 577w, https:\/\/thewarehousedallas.org\/wp-content\/uploads\/2020\/09\/Ray-One-Stop-Gallery-Iowa-City-Iowa-1971_1998-01-874x583.jpg 874w","width":2500,"height":1667},"artist":{"postID":"184","fName":"Charles","lName":"Ray","nationality":"American","yearOfBirth":" born 1953"}},{"meta":{"title":"One-Stop Gallery, Iowa City, Iowa","yearOfCreation":"1971\/1998","media":"Concrete blocks and painted steel","dimensions":"Overall: 30 x 30 feet (9.1 x 9.1 m)","edition":"","enteredBy":null,"detail":"","collection":"Dallas Museum of Art through the TWO x TWO for AIDS and Art Fund and the Contemporary Art Fund: Gift of Mr. and Mrs. Vernon E. Faulconer, Mr. and Mrs. Bryant M. Hanley Jr., Marguerite and Robert K. Hoffman, Cindy and Howard Rachofsky, Deedie and Rusty Rose, Gayle and Paul Stoffel, and two anonymous donors","description":"","isLoanedTo":null,"loanedTo":"","loanLink":"","loanDuration":"","loanExhibition":null,"exhibitions":[{"value":"post:crb_exhibition:275","type":"post","subtype":"crb_exhibition","id":"275"}],"artist":{"postID":"184","fName":"Charles","lName":"Ray","nationality":"American","yearOfBirth":" born 1953"}},"image":{"src":"https:\/\/thewarehousedallas.org\/wp-content\/uploads\/2020\/09\/Ray-One-Stop-Gallery-Iowa-City-Iowa-1971_1998-02.jpg","srcset":"https:\/\/thewarehousedallas.org\/wp-content\/uploads\/2020\/09\/Ray-One-Stop-Gallery-Iowa-City-Iowa-1971_1998-02.jpg 2500w, https:\/\/thewarehousedallas.org\/wp-content\/uploads\/2020\/09\/Ray-One-Stop-Gallery-Iowa-City-Iowa-1971_1998-02-300x200.jpg 300w, https:\/\/thewarehousedallas.org\/wp-content\/uploads\/2020\/09\/Ray-One-Stop-Gallery-Iowa-City-Iowa-1971_1998-02-1024x683.jpg 1024w, https:\/\/thewarehousedallas.org\/wp-content\/uploads\/2020\/09\/Ray-One-Stop-Gallery-Iowa-City-Iowa-1971_1998-02-768x512.jpg 768w, https:\/\/thewarehousedallas.org\/wp-content\/uploads\/2020\/09\/Ray-One-Stop-Gallery-Iowa-City-Iowa-1971_1998-02-1536x1024.jpg 1536w, https:\/\/thewarehousedallas.org\/wp-content\/uploads\/2020\/09\/Ray-One-Stop-Gallery-Iowa-City-Iowa-1971_1998-02-2048x1366.jpg 2048w, https:\/\/thewarehousedallas.org\/wp-content\/uploads\/2020\/09\/Ray-One-Stop-Gallery-Iowa-City-Iowa-1971_1998-02-315x210.jpg 315w, https:\/\/thewarehousedallas.org\/wp-content\/uploads\/2020\/09\/Ray-One-Stop-Gallery-Iowa-City-Iowa-1971_1998-02-1920x1280.jpg 1920w, https:\/\/thewarehousedallas.org\/wp-content\/uploads\/2020\/09\/Ray-One-Stop-Gallery-Iowa-City-Iowa-1971_1998-02-454x303.jpg 454w, https:\/\/thewarehousedallas.org\/wp-content\/uploads\/2020\/09\/Ray-One-Stop-Gallery-Iowa-City-Iowa-1971_1998-02-714x476.jpg 714w, https:\/\/thewarehousedallas.org\/wp-content\/uploads\/2020\/09\/Ray-One-Stop-Gallery-Iowa-City-Iowa-1971_1998-02-723x482.jpg 723w, https:\/\/thewarehousedallas.org\/wp-content\/uploads\/2020\/09\/Ray-One-Stop-Gallery-Iowa-City-Iowa-1971_1998-02-585x390.jpg 585w, https:\/\/thewarehousedallas.org\/wp-content\/uploads\/2020\/09\/Ray-One-Stop-Gallery-Iowa-City-Iowa-1971_1998-02-577x385.jpg 577w, https:\/\/thewarehousedallas.org\/wp-content\/uploads\/2020\/09\/Ray-One-Stop-Gallery-Iowa-City-Iowa-1971_1998-02-874x583.jpg 874w","width":2500,"height":1667},"artist":{"postID":"184","fName":"Charles","lName":"Ray","nationality":"American","yearOfBirth":" born 1953"}},{"meta":{"title":"One-Stop Gallery, Iowa City, Iowa","yearOfCreation":"1971\/1998","media":"Concrete blocks and painted steel","dimensions":"Overall: 30 x 30 feet (9.1 x 9.1 m)","edition":"","enteredBy":null,"detail":"","collection":"Dallas Museum of Art through the TWO x TWO for AIDS and Art Fund and the Contemporary Art Fund: Gift of Mr. and Mrs. Vernon E. Faulconer, Mr. and Mrs. Bryant M. Hanley Jr., Marguerite and Robert K. Hoffman, Cindy and Howard Rachofsky, Deedie and Rusty Rose, Gayle and Paul Stoffel, and two anonymous donors","description":"","isLoanedTo":null,"loanedTo":"","loanLink":"","loanDuration":"","loanExhibition":null,"exhibitions":[{"value":"post:crb_exhibition:275","type":"post","subtype":"crb_exhibition","id":"275"}],"artist":{"postID":"184","fName":"Charles","lName":"Ray","nationality":"American","yearOfBirth":" born 1953"}},"image":{"src":"https:\/\/thewarehousedallas.org\/wp-content\/uploads\/2020\/09\/Ray-One-Stop-Gallery-Iowa-City-Iowa-1971_1998-03.jpg","srcset":"https:\/\/thewarehousedallas.org\/wp-content\/uploads\/2020\/09\/Ray-One-Stop-Gallery-Iowa-City-Iowa-1971_1998-03.jpg 2500w, https:\/\/thewarehousedallas.org\/wp-content\/uploads\/2020\/09\/Ray-One-Stop-Gallery-Iowa-City-Iowa-1971_1998-03-300x200.jpg 300w, https:\/\/thewarehousedallas.org\/wp-content\/uploads\/2020\/09\/Ray-One-Stop-Gallery-Iowa-City-Iowa-1971_1998-03-1024x683.jpg 1024w, https:\/\/thewarehousedallas.org\/wp-content\/uploads\/2020\/09\/Ray-One-Stop-Gallery-Iowa-City-Iowa-1971_1998-03-768x512.jpg 768w, https:\/\/thewarehousedallas.org\/wp-content\/uploads\/2020\/09\/Ray-One-Stop-Gallery-Iowa-City-Iowa-1971_1998-03-1536x1024.jpg 1536w, https:\/\/thewarehousedallas.org\/wp-content\/uploads\/2020\/09\/Ray-One-Stop-Gallery-Iowa-City-Iowa-1971_1998-03-2048x1366.jpg 2048w, https:\/\/thewarehousedallas.org\/wp-content\/uploads\/2020\/09\/Ray-One-Stop-Gallery-Iowa-City-Iowa-1971_1998-03-315x210.jpg 315w, https:\/\/thewarehousedallas.org\/wp-content\/uploads\/2020\/09\/Ray-One-Stop-Gallery-Iowa-City-Iowa-1971_1998-03-1920x1280.jpg 1920w, https:\/\/thewarehousedallas.org\/wp-content\/uploads\/2020\/09\/Ray-One-Stop-Gallery-Iowa-City-Iowa-1971_1998-03-454x303.jpg 454w, https:\/\/thewarehousedallas.org\/wp-content\/uploads\/2020\/09\/Ray-One-Stop-Gallery-Iowa-City-Iowa-1971_1998-03-714x476.jpg 714w, https:\/\/thewarehousedallas.org\/wp-content\/uploads\/2020\/09\/Ray-One-Stop-Gallery-Iowa-City-Iowa-1971_1998-03-723x482.jpg 723w, https:\/\/thewarehousedallas.org\/wp-content\/uploads\/2020\/09\/Ray-One-Stop-Gallery-Iowa-City-Iowa-1971_1998-03-585x390.jpg 585w, https:\/\/thewarehousedallas.org\/wp-content\/uploads\/2020\/09\/Ray-One-Stop-Gallery-Iowa-City-Iowa-1971_1998-03-577x385.jpg 577w, https:\/\/thewarehousedallas.org\/wp-content\/uploads\/2020\/09\/Ray-One-Stop-Gallery-Iowa-City-Iowa-1971_1998-03-874x583.jpg 874w","width":2500,"height":1667},"artist":{"postID":"184","fName":"Charles","lName":"Ray","nationality":"American","yearOfBirth":" born 1953"}},{"meta":{"title":"One-Stop Gallery, Iowa City, Iowa","yearOfCreation":"1971\/1998","media":"Concrete blocks and painted steel","dimensions":"Overall: 30 x 30 feet (9.1 x 9.1 m)","edition":"","enteredBy":null,"detail":"","collection":"Dallas Museum of Art through the TWO x TWO for AIDS and Art Fund and the Contemporary Art Fund: Gift of Mr. and Mrs. Vernon E. Faulconer, Mr. and Mrs. Bryant M. Hanley Jr., Marguerite and Robert K. Hoffman, Cindy and Howard Rachofsky, Deedie and Rusty Rose, Gayle and Paul Stoffel, and two anonymous donors","description":"","isLoanedTo":null,"loanedTo":"","loanLink":"","loanDuration":"","loanExhibition":null,"exhibitions":[{"value":"post:crb_exhibition:275","type":"post","subtype":"crb_exhibition","id":"275"}],"artist":{"postID":"184","fName":"Charles","lName":"Ray","nationality":"American","yearOfBirth":" born 1953"}},"image":{"src":"https:\/\/thewarehousedallas.org\/wp-content\/uploads\/2020\/09\/Ray-One-Stop-Gallery-Iowa-City-Iowa-1971_1998-04.jpg","srcset":"https:\/\/thewarehousedallas.org\/wp-content\/uploads\/2020\/09\/Ray-One-Stop-Gallery-Iowa-City-Iowa-1971_1998-04.jpg 2500w, https:\/\/thewarehousedallas.org\/wp-content\/uploads\/2020\/09\/Ray-One-Stop-Gallery-Iowa-City-Iowa-1971_1998-04-300x200.jpg 300w, https:\/\/thewarehousedallas.org\/wp-content\/uploads\/2020\/09\/Ray-One-Stop-Gallery-Iowa-City-Iowa-1971_1998-04-1024x683.jpg 1024w, https:\/\/thewarehousedallas.org\/wp-content\/uploads\/2020\/09\/Ray-One-Stop-Gallery-Iowa-City-Iowa-1971_1998-04-768x512.jpg 768w, https:\/\/thewarehousedallas.org\/wp-content\/uploads\/2020\/09\/Ray-One-Stop-Gallery-Iowa-City-Iowa-1971_1998-04-1536x1024.jpg 1536w, https:\/\/thewarehousedallas.org\/wp-content\/uploads\/2020\/09\/Ray-One-Stop-Gallery-Iowa-City-Iowa-1971_1998-04-2048x1366.jpg 2048w, https:\/\/thewarehousedallas.org\/wp-content\/uploads\/2020\/09\/Ray-One-Stop-Gallery-Iowa-City-Iowa-1971_1998-04-315x210.jpg 315w, https:\/\/thewarehousedallas.org\/wp-content\/uploads\/2020\/09\/Ray-One-Stop-Gallery-Iowa-City-Iowa-1971_1998-04-1920x1280.jpg 1920w, https:\/\/thewarehousedallas.org\/wp-content\/uploads\/2020\/09\/Ray-One-Stop-Gallery-Iowa-City-Iowa-1971_1998-04-454x303.jpg 454w, https:\/\/thewarehousedallas.org\/wp-content\/uploads\/2020\/09\/Ray-One-Stop-Gallery-Iowa-City-Iowa-1971_1998-04-714x476.jpg 714w, https:\/\/thewarehousedallas.org\/wp-content\/uploads\/2020\/09\/Ray-One-Stop-Gallery-Iowa-City-Iowa-1971_1998-04-723x482.jpg 723w, https:\/\/thewarehousedallas.org\/wp-content\/uploads\/2020\/09\/Ray-One-Stop-Gallery-Iowa-City-Iowa-1971_1998-04-585x390.jpg 585w, https:\/\/thewarehousedallas.org\/wp-content\/uploads\/2020\/09\/Ray-One-Stop-Gallery-Iowa-City-Iowa-1971_1998-04-577x385.jpg 577w, https:\/\/thewarehousedallas.org\/wp-content\/uploads\/2020\/09\/Ray-One-Stop-Gallery-Iowa-City-Iowa-1971_1998-04-874x583.jpg 874w","width":2500,"height":1667},"artist":{"postID":"184","fName":"Charles","lName":"Ray","nationality":"American","yearOfBirth":" born 1953"}},{"meta":{"title":"Rotating Circle","yearOfCreation":"1988","media":"Electric motor with disc","dimensions":"Diameter: 9 inches (22.9 cm)","edition":"","enteredBy":null,"detail":"","collection":"Dallas Museum of Art, fractional gift of The Rachofsky Collection","description":"","isLoanedTo":null,"loanedTo":"","loanLink":"","loanDuration":"","loanExhibition":null,"exhibitions":[{"value":"post:crb_exhibition:273","type":"post","subtype":"crb_exhibition","id":"273"},{"value":"post:crb_exhibition:275","type":"post","subtype":"crb_exhibition","id":"275"},{"value":"post:crb_exhibition:283","type":"post","subtype":"crb_exhibition","id":"283"}],"artist":{"postID":"184","fName":"Charles","lName":"Ray","nationality":"American","yearOfBirth":" born 1953"}},"image":{"src":"https:\/\/thewarehousedallas.org\/wp-content\/uploads\/2020\/09\/Ray_charles_circle_01-scaled.jpg","srcset":"https:\/\/thewarehousedallas.org\/wp-content\/uploads\/2020\/09\/Ray_charles_circle_01-scaled.jpg 1706w, https:\/\/thewarehousedallas.org\/wp-content\/uploads\/2020\/09\/Ray_charles_circle_01-200x300.jpg 200w, https:\/\/thewarehousedallas.org\/wp-content\/uploads\/2020\/09\/Ray_charles_circle_01-682x1024.jpg 682w, https:\/\/thewarehousedallas.org\/wp-content\/uploads\/2020\/09\/Ray_charles_circle_01-768x1152.jpg 768w, https:\/\/thewarehousedallas.org\/wp-content\/uploads\/2020\/09\/Ray_charles_circle_01-1024x1536.jpg 1024w, https:\/\/thewarehousedallas.org\/wp-content\/uploads\/2020\/09\/Ray_charles_circle_01-1365x2048.jpg 1365w, https:\/\/thewarehousedallas.org\/wp-content\/uploads\/2020\/09\/Ray_charles_circle_01-315x473.jpg 315w, https:\/\/thewarehousedallas.org\/wp-content\/uploads\/2020\/09\/Ray_charles_circle_01-454x681.jpg 454w, https:\/\/thewarehousedallas.org\/wp-content\/uploads\/2020\/09\/Ray_charles_circle_01-714x1071.jpg 714w, https:\/\/thewarehousedallas.org\/wp-content\/uploads\/2020\/09\/Ray_charles_circle_01-723x1085.jpg 723w, https:\/\/thewarehousedallas.org\/wp-content\/uploads\/2020\/09\/Ray_charles_circle_01-585x878.jpg 585w, https:\/\/thewarehousedallas.org\/wp-content\/uploads\/2020\/09\/Ray_charles_circle_01-577x866.jpg 577w, https:\/\/thewarehousedallas.org\/wp-content\/uploads\/2020\/09\/Ray_charles_circle_01-389x583.jpg 389w","width":1706,"height":2560},"artist":{"postID":"184","fName":"Charles","lName":"Ray","nationality":"American","yearOfBirth":" born 1953"}},{"meta":{"title":"Untitled (black diptych)","yearOfCreation":"1959\u20131960","media":"Oil on canvas","dimensions":"47 1\/4 x 39 3\/8 inches (120 x 100 cm)","edition":"","enteredBy":null,"detail":"","collection":"The Rachofsky Collection","description":"","isLoanedTo":null,"loanedTo":"","loanLink":"","loanDuration":"","loanExhibition":null,"exhibitions":[{"value":"post:crb_exhibition:275","type":"post","subtype":"crb_exhibition","id":"275"},{"value":"post:crb_exhibition:283","type":"post","subtype":"crb_exhibition","id":"283"},{"value":"post:crb_exhibition:5106","type":"post","subtype":"crb_exhibition","id":"5106"}],"artist":{"postID":"2468","fName":"Ad","lName":"Reinhardt","nationality":"American","yearOfBirth":" 1913\u20131967"}},"image":{"src":"https:\/\/thewarehousedallas.org\/wp-content\/uploads\/2020\/09\/reinhardt_a_untitled1959-60.jpg","srcset":"https:\/\/thewarehousedallas.org\/wp-content\/uploads\/2020\/09\/reinhardt_a_untitled1959-60.jpg 1734w, https:\/\/thewarehousedallas.org\/wp-content\/uploads\/2020\/09\/reinhardt_a_untitled1959-60-225x300.jpg 225w, https:\/\/thewarehousedallas.org\/wp-content\/uploads\/2020\/09\/reinhardt_a_untitled1959-60-767x1024.jpg 767w, https:\/\/thewarehousedallas.org\/wp-content\/uploads\/2020\/09\/reinhardt_a_untitled1959-60-768x1025.jpg 768w, https:\/\/thewarehousedallas.org\/wp-content\/uploads\/2020\/09\/reinhardt_a_untitled1959-60-1151x1536.jpg 1151w, https:\/\/thewarehousedallas.org\/wp-content\/uploads\/2020\/09\/reinhardt_a_untitled1959-60-1534x2048.jpg 1534w, https:\/\/thewarehousedallas.org\/wp-content\/uploads\/2020\/09\/reinhardt_a_untitled1959-60-315x421.jpg 315w, https:\/\/thewarehousedallas.org\/wp-content\/uploads\/2020\/09\/reinhardt_a_untitled1959-60-454x606.jpg 454w, https:\/\/thewarehousedallas.org\/wp-content\/uploads\/2020\/09\/reinhardt_a_untitled1959-60-714x953.jpg 714w, https:\/\/thewarehousedallas.org\/wp-content\/uploads\/2020\/09\/reinhardt_a_untitled1959-60-723x965.jpg 723w, https:\/\/thewarehousedallas.org\/wp-content\/uploads\/2020\/09\/reinhardt_a_untitled1959-60-585x781.jpg 585w, https:\/\/thewarehousedallas.org\/wp-content\/uploads\/2020\/09\/reinhardt_a_untitled1959-60-577x770.jpg 577w, https:\/\/thewarehousedallas.org\/wp-content\/uploads\/2020\/09\/reinhardt_a_untitled1959-60-437x583.jpg 437w","width":1734,"height":2315},"artist":{"postID":"2468","fName":"Ad","lName":"Reinhardt","nationality":"American","yearOfBirth":" 1913\u20131967"}},{"meta":{"title":"Farbtafel (Colour Chart)","yearOfCreation":"1966","media":"Enamel on canvas","dimensions":"29 1\/2 x 19 3\/4 inches (75 x 50 cm)","edition":"","enteredBy":null,"detail":"","collection":"The Rose Collection","description":"","isLoanedTo":null,"loanedTo":"","loanLink":"","loanDuration":"","loanExhibition":null,"exhibitions":[{"value":"post:crb_exhibition:275","type":"post","subtype":"crb_exhibition","id":"275"}],"artist":{"postID":"2470","fName":"Gerhard","lName":"Richter","nationality":"German","yearOfBirth":" born 1932"}},"image":{"src":"https:\/\/thewarehousedallas.org\/wp-content\/uploads\/2020\/09\/Richter-Farbtafel-1966.jpg","srcset":"https:\/\/thewarehousedallas.org\/wp-content\/uploads\/2020\/09\/Richter-Farbtafel-1966.jpg 1484w, https:\/\/thewarehousedallas.org\/wp-content\/uploads\/2020\/09\/Richter-Farbtafel-1966-204x300.jpg 204w, https:\/\/thewarehousedallas.org\/wp-content\/uploads\/2020\/09\/Richter-Farbtafel-1966-697x1024.jpg 697w, https:\/\/thewarehousedallas.org\/wp-content\/uploads\/2020\/09\/Richter-Farbtafel-1966-768x1128.jpg 768w, https:\/\/thewarehousedallas.org\/wp-content\/uploads\/2020\/09\/Richter-Farbtafel-1966-1046x1536.jpg 1046w, https:\/\/thewarehousedallas.org\/wp-content\/uploads\/2020\/09\/Richter-Farbtafel-1966-1395x2048.jpg 1395w, https:\/\/thewarehousedallas.org\/wp-content\/uploads\/2020\/09\/Richter-Farbtafel-1966-315x463.jpg 315w, https:\/\/thewarehousedallas.org\/wp-content\/uploads\/2020\/09\/Richter-Farbtafel-1966-454x667.jpg 454w, https:\/\/thewarehousedallas.org\/wp-content\/uploads\/2020\/09\/Richter-Farbtafel-1966-714x1048.jpg 714w, https:\/\/thewarehousedallas.org\/wp-content\/uploads\/2020\/09\/Richter-Farbtafel-1966-723x1062.jpg 723w, https:\/\/thewarehousedallas.org\/wp-content\/uploads\/2020\/09\/Richter-Farbtafel-1966-585x859.jpg 585w, https:\/\/thewarehousedallas.org\/wp-content\/uploads\/2020\/09\/Richter-Farbtafel-1966-577x847.jpg 577w, https:\/\/thewarehousedallas.org\/wp-content\/uploads\/2020\/09\/Richter-Farbtafel-1966-397x583.jpg 397w","width":1484,"height":2179},"artist":{"postID":"2470","fName":"Gerhard","lName":"Richter","nationality":"German","yearOfBirth":" born 1932"}},{"meta":{"title":"Senza titolo (Untitled)","yearOfCreation":"1964","media":"Plywood board and used paint brushes","dimensions":"75 5\/8 x 63 x 1 inches (192.1 x 160 x 2.5 cm)","edition":"","enteredBy":null,"detail":"","collection":"The Rose Collection and The Rachofsky Collection","description":"","isLoanedTo":null,"loanedTo":"","loanLink":"","loanDuration":"","loanExhibition":null,"exhibitions":[{"value":"post:crb_exhibition:266","type":"post","subtype":"crb_exhibition","id":"266"},{"value":"post:crb_exhibition:268","type":"post","subtype":"crb_exhibition","id":"268"},{"value":"post:crb_exhibition:279","type":"post","subtype":"crb_exhibition","id":"279"},{"value":"post:crb_exhibition:5106","type":"post","subtype":"crb_exhibition","id":"5106"}],"artist":{"postID":"175","fName":"Giulio","lName":"Paolini","nationality":"Italian","yearOfBirth":" born 1940"}},"image":{"src":"https:\/\/thewarehousedallas.org\/wp-content\/uploads\/2020\/09\/Paolini-Senza-titolo-1964.jpg","srcset":"https:\/\/thewarehousedallas.org\/wp-content\/uploads\/2020\/09\/Paolini-Senza-titolo-1964.jpg 1379w, https:\/\/thewarehousedallas.org\/wp-content\/uploads\/2020\/09\/Paolini-Senza-titolo-1964-215x300.jpg 215w, https:\/\/thewarehousedallas.org\/wp-content\/uploads\/2020\/09\/Paolini-Senza-titolo-1964-732x1024.jpg 732w, https:\/\/thewarehousedallas.org\/wp-content\/uploads\/2020\/09\/Paolini-Senza-titolo-1964-768x1074.jpg 768w, https:\/\/thewarehousedallas.org\/wp-content\/uploads\/2020\/09\/Paolini-Senza-titolo-1964-1099x1536.jpg 1099w, https:\/\/thewarehousedallas.org\/wp-content\/uploads\/2020\/09\/Paolini-Senza-titolo-1964-315x440.jpg 315w, https:\/\/thewarehousedallas.org\/wp-content\/uploads\/2020\/09\/Paolini-Senza-titolo-1964-454x635.jpg 454w, https:\/\/thewarehousedallas.org\/wp-content\/uploads\/2020\/09\/Paolini-Senza-titolo-1964-714x998.jpg 714w, https:\/\/thewarehousedallas.org\/wp-content\/uploads\/2020\/09\/Paolini-Senza-titolo-1964-723x1011.jpg 723w, https:\/\/thewarehousedallas.org\/wp-content\/uploads\/2020\/09\/Paolini-Senza-titolo-1964-585x818.jpg 585w, https:\/\/thewarehousedallas.org\/wp-content\/uploads\/2020\/09\/Paolini-Senza-titolo-1964-577x807.jpg 577w, https:\/\/thewarehousedallas.org\/wp-content\/uploads\/2020\/09\/Paolini-Senza-titolo-1964-417x583.jpg 417w","width":1379,"height":1928},"artist":{"postID":"175","fName":"Giulio","lName":"Paolini","nationality":"Italian","yearOfBirth":" born 1940"}},{"meta":{"title":"Lift","yearOfCreation":"2002","media":"Oil on linen","dimensions":"43 x 43 inches (109.2 x 109.2 cm)","edition":"","enteredBy":null,"detail":"","collection":"The Rose Collection","description":"","isLoanedTo":null,"loanedTo":"","loanLink":"","loanDuration":"","loanExhibition":null,"exhibitions":[{"value":"post:crb_exhibition:275","type":"post","subtype":"crb_exhibition","id":"275"}],"artist":{"postID":"2478","fName":"Robert","lName":"Ryman","nationality":"American","yearOfBirth":" 1930\u20132019"}},"image":{"src":"https:\/\/thewarehousedallas.org\/wp-content\/uploads\/2020\/09\/Ryman-Lift-2002.jpg","srcset":"https:\/\/thewarehousedallas.org\/wp-content\/uploads\/2020\/09\/Ryman-Lift-2002.jpg 1611w, https:\/\/thewarehousedallas.org\/wp-content\/uploads\/2020\/09\/Ryman-Lift-2002-298x300.jpg 298w, https:\/\/thewarehousedallas.org\/wp-content\/uploads\/2020\/09\/Ryman-Lift-2002-1017x1024.jpg 1017w, https:\/\/thewarehousedallas.org\/wp-content\/uploads\/2020\/09\/Ryman-Lift-2002-150x150.jpg 150w, https:\/\/thewarehousedallas.org\/wp-content\/uploads\/2020\/09\/Ryman-Lift-2002-768x773.jpg 768w, https:\/\/thewarehousedallas.org\/wp-content\/uploads\/2020\/09\/Ryman-Lift-2002-1526x1536.jpg 1526w, https:\/\/thewarehousedallas.org\/wp-content\/uploads\/2020\/09\/Ryman-Lift-2002-315x317.jpg 315w, https:\/\/thewarehousedallas.org\/wp-content\/uploads\/2020\/09\/Ryman-Lift-2002-454x457.jpg 454w, https:\/\/thewarehousedallas.org\/wp-content\/uploads\/2020\/09\/Ryman-Lift-2002-714x719.jpg 714w, https:\/\/thewarehousedallas.org\/wp-content\/uploads\/2020\/09\/Ryman-Lift-2002-723x728.jpg 723w, https:\/\/thewarehousedallas.org\/wp-content\/uploads\/2020\/09\/Ryman-Lift-2002-585x589.jpg 585w, https:\/\/thewarehousedallas.org\/wp-content\/uploads\/2020\/09\/Ryman-Lift-2002-577x581.jpg 577w, https:\/\/thewarehousedallas.org\/wp-content\/uploads\/2020\/09\/Ryman-Lift-2002-579x583.jpg 579w","width":1611,"height":1622},"artist":{"postID":"2478","fName":"Robert","lName":"Ryman","nationality":"American","yearOfBirth":" 1930\u20132019"}},{"meta":{"title":"Series #9 (White)","yearOfCreation":"2004","media":"Oil on canvas","dimensions":"53 x 53 inches (134.6 x 134.6 cm)","edition":"","enteredBy":null,"detail":"","collection":"","description":"","isLoanedTo":null,"loanedTo":"","loanLink":"","loanDuration":"","loanExhibition":null,"exhibitions":[{"value":"post:crb_exhibition:275","type":"post","subtype":"crb_exhibition","id":"275"},{"value":"post:crb_exhibition:279","type":"post","subtype":"crb_exhibition","id":"279"}],"artist":{"postID":"2478","fName":"Robert","lName":"Ryman","nationality":"American","yearOfBirth":" 1930\u20132019"}},"image":{"src":"https:\/\/thewarehousedallas.org\/wp-content\/uploads\/2021\/06\/Ryman-Series-9-White-2004.jpg","srcset":"https:\/\/thewarehousedallas.org\/wp-content\/uploads\/2021\/06\/Ryman-Series-9-White-2004.jpg 2500w, https:\/\/thewarehousedallas.org\/wp-content\/uploads\/2021\/06\/Ryman-Series-9-White-2004-300x300.jpg 300w, https:\/\/thewarehousedallas.org\/wp-content\/uploads\/2021\/06\/Ryman-Series-9-White-2004-1024x1022.jpg 1024w, https:\/\/thewarehousedallas.org\/wp-content\/uploads\/2021\/06\/Ryman-Series-9-White-2004-150x150.jpg 150w, https:\/\/thewarehousedallas.org\/wp-content\/uploads\/2021\/06\/Ryman-Series-9-White-2004-768x766.jpg 768w, https:\/\/thewarehousedallas.org\/wp-content\/uploads\/2021\/06\/Ryman-Series-9-White-2004-1536x1533.jpg 1536w, https:\/\/thewarehousedallas.org\/wp-content\/uploads\/2021\/06\/Ryman-Series-9-White-2004-2048x2044.jpg 2048w, https:\/\/thewarehousedallas.org\/wp-content\/uploads\/2021\/06\/Ryman-Series-9-White-2004-315x314.jpg 315w, https:\/\/thewarehousedallas.org\/wp-content\/uploads\/2021\/06\/Ryman-Series-9-White-2004-1920x1916.jpg 1920w, https:\/\/thewarehousedallas.org\/wp-content\/uploads\/2021\/06\/Ryman-Series-9-White-2004-454x453.jpg 454w, https:\/\/thewarehousedallas.org\/wp-content\/uploads\/2021\/06\/Ryman-Series-9-White-2004-714x713.jpg 714w, https:\/\/thewarehousedallas.org\/wp-content\/uploads\/2021\/06\/Ryman-Series-9-White-2004-723x722.jpg 723w, https:\/\/thewarehousedallas.org\/wp-content\/uploads\/2021\/06\/Ryman-Series-9-White-2004-585x584.jpg 585w, https:\/\/thewarehousedallas.org\/wp-content\/uploads\/2021\/06\/Ryman-Series-9-White-2004-577x576.jpg 577w, https:\/\/thewarehousedallas.org\/wp-content\/uploads\/2021\/06\/Ryman-Series-9-White-2004-584x583.jpg 584w","width":2500,"height":2495},"artist":{"postID":"2478","fName":"Robert","lName":"Ryman","nationality":"American","yearOfBirth":" 1930\u20132019"}},{"meta":{"title":"Untitled","yearOfCreation":"1961","media":"Oil paint on stretched linen canvas","dimensions":"37 7\/8 x 37 7\/8 inches (96.2 x 96.2 cm)","edition":"","enteredBy":null,"detail":"","collection":"The Rachofsky Collection","description":"","isLoanedTo":null,"loanedTo":"","loanLink":"","loanDuration":"","loanExhibition":null,"exhibitions":[{"value":"post:crb_exhibition:275","type":"post","subtype":"crb_exhibition","id":"275"},{"value":"post:crb_exhibition:5106","type":"post","subtype":"crb_exhibition","id":"5106"}],"artist":{"postID":"2478","fName":"Robert","lName":"Ryman","nationality":"American","yearOfBirth":" 1930\u20132019"}},"image":{"src":"https:\/\/thewarehousedallas.org\/wp-content\/uploads\/2020\/09\/Ryman-Untitled-1961.jpg","srcset":"https:\/\/thewarehousedallas.org\/wp-content\/uploads\/2020\/09\/Ryman-Untitled-1961.jpg 1497w, https:\/\/thewarehousedallas.org\/wp-content\/uploads\/2020\/09\/Ryman-Untitled-1961-294x300.jpg 294w, https:\/\/thewarehousedallas.org\/wp-content\/uploads\/2020\/09\/Ryman-Untitled-1961-1005x1024.jpg 1005w, https:\/\/thewarehousedallas.org\/wp-content\/uploads\/2020\/09\/Ryman-Untitled-1961-768x782.jpg 768w, https:\/\/thewarehousedallas.org\/wp-content\/uploads\/2020\/09\/Ryman-Untitled-1961-315x321.jpg 315w, https:\/\/thewarehousedallas.org\/wp-content\/uploads\/2020\/09\/Ryman-Untitled-1961-454x462.jpg 454w, https:\/\/thewarehousedallas.org\/wp-content\/uploads\/2020\/09\/Ryman-Untitled-1961-714x727.jpg 714w, https:\/\/thewarehousedallas.org\/wp-content\/uploads\/2020\/09\/Ryman-Untitled-1961-723x737.jpg 723w, https:\/\/thewarehousedallas.org\/wp-content\/uploads\/2020\/09\/Ryman-Untitled-1961-585x596.jpg 585w, https:\/\/thewarehousedallas.org\/wp-content\/uploads\/2020\/09\/Ryman-Untitled-1961-577x588.jpg 577w, https:\/\/thewarehousedallas.org\/wp-content\/uploads\/2020\/09\/Ryman-Untitled-1961-572x583.jpg 572w","width":1497,"height":1525},"artist":{"postID":"2478","fName":"Robert","lName":"Ryman","nationality":"American","yearOfBirth":" 1930\u20132019"}},{"meta":{"title":"Untitled","yearOfCreation":"1961","media":"Oil paint on stretched linen canvas","dimensions":"37 7\/8 x 37 7\/8 inches (96.2 x 96.2 cm)","edition":"","enteredBy":null,"detail":"(detail)","collection":"The Rachofsky Collection","description":"","isLoanedTo":null,"loanedTo":"","loanLink":"","loanDuration":"","loanExhibition":null,"exhibitions":[{"value":"post:crb_exhibition:275","type":"post","subtype":"crb_exhibition","id":"275"}],"artist":{"postID":"2478","fName":"Robert","lName":"Ryman","nationality":"American","yearOfBirth":" 1930\u20132019"}},"image":{"src":"https:\/\/thewarehousedallas.org\/wp-content\/uploads\/2020\/09\/Ryman-Untitled-1961-detail01.jpg","srcset":"https:\/\/thewarehousedallas.org\/wp-content\/uploads\/2020\/09\/Ryman-Untitled-1961-detail01.jpg 2500w, https:\/\/thewarehousedallas.org\/wp-content\/uploads\/2020\/09\/Ryman-Untitled-1961-detail01-300x200.jpg 300w, https:\/\/thewarehousedallas.org\/wp-content\/uploads\/2020\/09\/Ryman-Untitled-1961-detail01-1024x683.jpg 1024w, https:\/\/thewarehousedallas.org\/wp-content\/uploads\/2020\/09\/Ryman-Untitled-1961-detail01-768x512.jpg 768w, https:\/\/thewarehousedallas.org\/wp-content\/uploads\/2020\/09\/Ryman-Untitled-1961-detail01-1536x1024.jpg 1536w, https:\/\/thewarehousedallas.org\/wp-content\/uploads\/2020\/09\/Ryman-Untitled-1961-detail01-2048x1366.jpg 2048w, https:\/\/thewarehousedallas.org\/wp-content\/uploads\/2020\/09\/Ryman-Untitled-1961-detail01-315x210.jpg 315w, https:\/\/thewarehousedallas.org\/wp-content\/uploads\/2020\/09\/Ryman-Untitled-1961-detail01-1920x1280.jpg 1920w, https:\/\/thewarehousedallas.org\/wp-content\/uploads\/2020\/09\/Ryman-Untitled-1961-detail01-454x303.jpg 454w, https:\/\/thewarehousedallas.org\/wp-content\/uploads\/2020\/09\/Ryman-Untitled-1961-detail01-714x476.jpg 714w, https:\/\/thewarehousedallas.org\/wp-content\/uploads\/2020\/09\/Ryman-Untitled-1961-detail01-723x482.jpg 723w, https:\/\/thewarehousedallas.org\/wp-content\/uploads\/2020\/09\/Ryman-Untitled-1961-detail01-585x390.jpg 585w, https:\/\/thewarehousedallas.org\/wp-content\/uploads\/2020\/09\/Ryman-Untitled-1961-detail01-577x385.jpg 577w, https:\/\/thewarehousedallas.org\/wp-content\/uploads\/2020\/09\/Ryman-Untitled-1961-detail01-874x583.jpg 874w","width":2500,"height":1667},"artist":{"postID":"2478","fName":"Robert","lName":"Ryman","nationality":"American","yearOfBirth":" 1930\u20132019"}},{"meta":{"title":"Untitled","yearOfCreation":"1961","media":"Oil paint on stretched linen canvas","dimensions":"37 7\/8 x 37 7\/8 inches (96.2 x 96.2 cm)","edition":"","enteredBy":null,"detail":"(detail)","collection":"The Rachofsky Collection","description":"","isLoanedTo":null,"loanedTo":"","loanLink":"","loanDuration":"","loanExhibition":null,"exhibitions":[{"value":"post:crb_exhibition:275","type":"post","subtype":"crb_exhibition","id":"275"}],"artist":{"postID":"2478","fName":"Robert","lName":"Ryman","nationality":"American","yearOfBirth":" 1930\u20132019"}},"image":{"src":"https:\/\/thewarehousedallas.org\/wp-content\/uploads\/2020\/09\/Ryman-Untitled-1961-detail02.jpg","srcset":"https:\/\/thewarehousedallas.org\/wp-content\/uploads\/2020\/09\/Ryman-Untitled-1961-detail02.jpg 2500w, https:\/\/thewarehousedallas.org\/wp-content\/uploads\/2020\/09\/Ryman-Untitled-1961-detail02-300x200.jpg 300w, https:\/\/thewarehousedallas.org\/wp-content\/uploads\/2020\/09\/Ryman-Untitled-1961-detail02-1024x683.jpg 1024w, https:\/\/thewarehousedallas.org\/wp-content\/uploads\/2020\/09\/Ryman-Untitled-1961-detail02-768x512.jpg 768w, https:\/\/thewarehousedallas.org\/wp-content\/uploads\/2020\/09\/Ryman-Untitled-1961-detail02-1536x1024.jpg 1536w, https:\/\/thewarehousedallas.org\/wp-content\/uploads\/2020\/09\/Ryman-Untitled-1961-detail02-2048x1366.jpg 2048w, https:\/\/thewarehousedallas.org\/wp-content\/uploads\/2020\/09\/Ryman-Untitled-1961-detail02-315x210.jpg 315w, https:\/\/thewarehousedallas.org\/wp-content\/uploads\/2020\/09\/Ryman-Untitled-1961-detail02-1920x1280.jpg 1920w, https:\/\/thewarehousedallas.org\/wp-content\/uploads\/2020\/09\/Ryman-Untitled-1961-detail02-454x303.jpg 454w, https:\/\/thewarehousedallas.org\/wp-content\/uploads\/2020\/09\/Ryman-Untitled-1961-detail02-714x476.jpg 714w, https:\/\/thewarehousedallas.org\/wp-content\/uploads\/2020\/09\/Ryman-Untitled-1961-detail02-723x482.jpg 723w, https:\/\/thewarehousedallas.org\/wp-content\/uploads\/2020\/09\/Ryman-Untitled-1961-detail02-585x390.jpg 585w, https:\/\/thewarehousedallas.org\/wp-content\/uploads\/2020\/09\/Ryman-Untitled-1961-detail02-577x385.jpg 577w, https:\/\/thewarehousedallas.org\/wp-content\/uploads\/2020\/09\/Ryman-Untitled-1961-detail02-874x583.jpg 874w","width":2500,"height":1667},"artist":{"postID":"2478","fName":"Robert","lName":"Ryman","nationality":"American","yearOfBirth":" 1930\u20132019"}},{"meta":{"title":"Green Wave of Air","yearOfCreation":"1968\u20131969","media":"Chicken wire","dimensions":"54 x 60 x 46 inches (137.2 x 152.4 x 116.8 cm)","edition":"","enteredBy":null,"detail":"","collection":"Collection of Marguerite Steed Hoffman","description":"","isLoanedTo":null,"loanedTo":"","loanLink":"","loanDuration":"","loanExhibition":null,"exhibitions":[{"value":"post:crb_exhibition:275","type":"post","subtype":"crb_exhibition","id":"275"}],"artist":{"postID":"2479","fName":"Alan","lName":"Saret","nationality":"American","yearOfBirth":" born 1944"}},"image":{"src":"https:\/\/thewarehousedallas.org\/wp-content\/uploads\/2020\/09\/Saret-Green-Wave-of-Air-1968-69.jpg","srcset":"https:\/\/thewarehousedallas.org\/wp-content\/uploads\/2020\/09\/Saret-Green-Wave-of-Air-1968-69.jpg 2082w, https:\/\/thewarehousedallas.org\/wp-content\/uploads\/2020\/09\/Saret-Green-Wave-of-Air-1968-69-300x219.jpg 300w, https:\/\/thewarehousedallas.org\/wp-content\/uploads\/2020\/09\/Saret-Green-Wave-of-Air-1968-69-1024x747.jpg 1024w, https:\/\/thewarehousedallas.org\/wp-content\/uploads\/2020\/09\/Saret-Green-Wave-of-Air-1968-69-768x560.jpg 768w, https:\/\/thewarehousedallas.org\/wp-content\/uploads\/2020\/09\/Saret-Green-Wave-of-Air-1968-69-1536x1120.jpg 1536w, https:\/\/thewarehousedallas.org\/wp-content\/uploads\/2020\/09\/Saret-Green-Wave-of-Air-1968-69-2048x1493.jpg 2048w, https:\/\/thewarehousedallas.org\/wp-content\/uploads\/2020\/09\/Saret-Green-Wave-of-Air-1968-69-315x230.jpg 315w, https:\/\/thewarehousedallas.org\/wp-content\/uploads\/2020\/09\/Saret-Green-Wave-of-Air-1968-69-1920x1400.jpg 1920w, https:\/\/thewarehousedallas.org\/wp-content\/uploads\/2020\/09\/Saret-Green-Wave-of-Air-1968-69-454x331.jpg 454w, https:\/\/thewarehousedallas.org\/wp-content\/uploads\/2020\/09\/Saret-Green-Wave-of-Air-1968-69-714x521.jpg 714w, https:\/\/thewarehousedallas.org\/wp-content\/uploads\/2020\/09\/Saret-Green-Wave-of-Air-1968-69-723x527.jpg 723w, https:\/\/thewarehousedallas.org\/wp-content\/uploads\/2020\/09\/Saret-Green-Wave-of-Air-1968-69-585x427.jpg 585w, https:\/\/thewarehousedallas.org\/wp-content\/uploads\/2020\/09\/Saret-Green-Wave-of-Air-1968-69-577x421.jpg 577w, https:\/\/thewarehousedallas.org\/wp-content\/uploads\/2020\/09\/Saret-Green-Wave-of-Air-1968-69-800x583.jpg 800w","width":2082,"height":1518},"artist":{"postID":"2479","fName":"Alan","lName":"Saret","nationality":"American","yearOfBirth":" born 1944"}},{"meta":{"title":"Transform\u00e1vel (Transformable)","yearOfCreation":"1970","media":"Riveted strips of transparent acrylic","dimensions":"Approximately 25 5\/8 inches (65 cm)","edition":"","enteredBy":null,"detail":"","collection":"The Rose Collection","description":"","isLoanedTo":null,"loanedTo":"","loanLink":"","loanDuration":"","loanExhibition":null,"exhibitions":[{"value":"post:crb_exhibition:275","type":"post","subtype":"crb_exhibition","id":"275"}],"artist":{"postID":"2482","fName":"Mira","lName":"Schendel","nationality":"Brazilian","yearOfBirth":" born Switzerland. 1919\u20131988"}},"image":{"src":"https:\/\/thewarehousedallas.org\/wp-content\/uploads\/2020\/09\/Schendel-Transformavel-1970.jpg","srcset":"https:\/\/thewarehousedallas.org\/wp-content\/uploads\/2020\/09\/Schendel-Transformavel-1970.jpg 1667w, https:\/\/thewarehousedallas.org\/wp-content\/uploads\/2020\/09\/Schendel-Transformavel-1970-200x300.jpg 200w, https:\/\/thewarehousedallas.org\/wp-content\/uploads\/2020\/09\/Schendel-Transformavel-1970-683x1024.jpg 683w, https:\/\/thewarehousedallas.org\/wp-content\/uploads\/2020\/09\/Schendel-Transformavel-1970-768x1152.jpg 768w, https:\/\/thewarehousedallas.org\/wp-content\/uploads\/2020\/09\/Schendel-Transformavel-1970-1024x1536.jpg 1024w, https:\/\/thewarehousedallas.org\/wp-content\/uploads\/2020\/09\/Schendel-Transformavel-1970-1366x2048.jpg 1366w, https:\/\/thewarehousedallas.org\/wp-content\/uploads\/2020\/09\/Schendel-Transformavel-1970-315x472.jpg 315w, https:\/\/thewarehousedallas.org\/wp-content\/uploads\/2020\/09\/Schendel-Transformavel-1970-454x681.jpg 454w, https:\/\/thewarehousedallas.org\/wp-content\/uploads\/2020\/09\/Schendel-Transformavel-1970-714x1071.jpg 714w, https:\/\/thewarehousedallas.org\/wp-content\/uploads\/2020\/09\/Schendel-Transformavel-1970-723x1084.jpg 723w, https:\/\/thewarehousedallas.org\/wp-content\/uploads\/2020\/09\/Schendel-Transformavel-1970-585x877.jpg 585w, https:\/\/thewarehousedallas.org\/wp-content\/uploads\/2020\/09\/Schendel-Transformavel-1970-577x865.jpg 577w, https:\/\/thewarehousedallas.org\/wp-content\/uploads\/2020\/09\/Schendel-Transformavel-1970-389x583.jpg 389w","width":1667,"height":2500},"artist":{"postID":"2482","fName":"Mira","lName":"Schendel","nationality":"Brazilian","yearOfBirth":" born Switzerland. 1919\u20131988"}},{"meta":{"title":"Untitled","yearOfCreation":"1963","media":"Tempera on canvas","dimensions":"31 7\/8 x 39 3\/4 inches (81 x 101 cm)","edition":"","enteredBy":null,"detail":"","collection":"The Rose Collection","description":"","isLoanedTo":null,"loanedTo":"","loanLink":"","loanDuration":"","loanExhibition":null,"exhibitions":[{"value":"post:crb_exhibition:275","type":"post","subtype":"crb_exhibition","id":"275"}],"artist":{"postID":"2482","fName":"Mira","lName":"Schendel","nationality":"Brazilian","yearOfBirth":" born Switzerland. 1919\u20131988"}},"image":{"src":"https:\/\/thewarehousedallas.org\/wp-content\/uploads\/2020\/09\/Schendel-Untitled-1963.jpg","srcset":"https:\/\/thewarehousedallas.org\/wp-content\/uploads\/2020\/09\/Schendel-Untitled-1963.jpg 2043w, https:\/\/thewarehousedallas.org\/wp-content\/uploads\/2020\/09\/Schendel-Untitled-1963-300x243.jpg 300w, https:\/\/thewarehousedallas.org\/wp-content\/uploads\/2020\/09\/Schendel-Untitled-1963-1024x830.jpg 1024w, https:\/\/thewarehousedallas.org\/wp-content\/uploads\/2020\/09\/Schendel-Untitled-1963-768x623.jpg 768w, https:\/\/thewarehousedallas.org\/wp-content\/uploads\/2020\/09\/Schendel-Untitled-1963-1536x1245.jpg 1536w, https:\/\/thewarehousedallas.org\/wp-content\/uploads\/2020\/09\/Schendel-Untitled-1963-315x255.jpg 315w, https:\/\/thewarehousedallas.org\/wp-content\/uploads\/2020\/09\/Schendel-Untitled-1963-1920x1556.jpg 1920w, https:\/\/thewarehousedallas.org\/wp-content\/uploads\/2020\/09\/Schendel-Untitled-1963-454x368.jpg 454w, https:\/\/thewarehousedallas.org\/wp-content\/uploads\/2020\/09\/Schendel-Untitled-1963-714x579.jpg 714w, https:\/\/thewarehousedallas.org\/wp-content\/uploads\/2020\/09\/Schendel-Untitled-1963-723x586.jpg 723w, https:\/\/thewarehousedallas.org\/wp-content\/uploads\/2020\/09\/Schendel-Untitled-1963-585x474.jpg 585w, https:\/\/thewarehousedallas.org\/wp-content\/uploads\/2020\/09\/Schendel-Untitled-1963-577x468.jpg 577w, https:\/\/thewarehousedallas.org\/wp-content\/uploads\/2020\/09\/Schendel-Untitled-1963-719x583.jpg 719w","width":2043,"height":1656},"artist":{"postID":"2482","fName":"Mira","lName":"Schendel","nationality":"Brazilian","yearOfBirth":" born Switzerland. 1919\u20131988"}},{"meta":{"title":"Untitled","yearOfCreation":"1964","media":"Plaster and tempera on wooden board","dimensions":"16 1\/2 x 13 3\/4 x 1 inches (42 x 35 x 2.5 cm)","edition":"","enteredBy":null,"detail":"","collection":"The Rose Collection","description":"","isLoanedTo":null,"loanedTo":"","loanLink":"","loanDuration":"","loanExhibition":null,"exhibitions":[{"value":"post:crb_exhibition:275","type":"post","subtype":"crb_exhibition","id":"275"}],"artist":{"postID":"2482","fName":"Mira","lName":"Schendel","nationality":"Brazilian","yearOfBirth":" born Switzerland. 1919\u20131988"}},"image":{"src":"https:\/\/thewarehousedallas.org\/wp-content\/uploads\/2020\/09\/Schendel-Untitled-1964.jpg","srcset":"https:\/\/thewarehousedallas.org\/wp-content\/uploads\/2020\/09\/Schendel-Untitled-1964.jpg 2039w, https:\/\/thewarehousedallas.org\/wp-content\/uploads\/2020\/09\/Schendel-Untitled-1964-300x192.jpg 300w, https:\/\/thewarehousedallas.org\/wp-content\/uploads\/2020\/09\/Schendel-Untitled-1964-1024x656.jpg 1024w, https:\/\/thewarehousedallas.org\/wp-content\/uploads\/2020\/09\/Schendel-Untitled-1964-768x492.jpg 768w, https:\/\/thewarehousedallas.org\/wp-content\/uploads\/2020\/09\/Schendel-Untitled-1964-1536x984.jpg 1536w, https:\/\/thewarehousedallas.org\/wp-content\/uploads\/2020\/09\/Schendel-Untitled-1964-315x202.jpg 315w, https:\/\/thewarehousedallas.org\/wp-content\/uploads\/2020\/09\/Schendel-Untitled-1964-1920x1230.jpg 1920w, https:\/\/thewarehousedallas.org\/wp-content\/uploads\/2020\/09\/Schendel-Untitled-1964-454x291.jpg 454w, https:\/\/thewarehousedallas.org\/wp-content\/uploads\/2020\/09\/Schendel-Untitled-1964-714x457.jpg 714w, https:\/\/thewarehousedallas.org\/wp-content\/uploads\/2020\/09\/Schendel-Untitled-1964-723x463.jpg 723w, https:\/\/thewarehousedallas.org\/wp-content\/uploads\/2020\/09\/Schendel-Untitled-1964-585x375.jpg 585w, https:\/\/thewarehousedallas.org\/wp-content\/uploads\/2020\/09\/Schendel-Untitled-1964-577x370.jpg 577w, https:\/\/thewarehousedallas.org\/wp-content\/uploads\/2020\/09\/Schendel-Untitled-1964-910x583.jpg 910w","width":2039,"height":1306},"artist":{"postID":"2482","fName":"Mira","lName":"Schendel","nationality":"Brazilian","yearOfBirth":" born Switzerland. 1919\u20131988"}},{"meta":{"title":"Untitled","yearOfCreation":"1960s","media":"Oil transfer drawing on thin Japanese paper between painted transparent acrylic sheets","dimensions":"19 5\/8 x 19 5\/8 inches (49.8 x 49.8 cm)","edition":"","enteredBy":null,"detail":"","collection":"Collection of Marguerite Steed Hoffman","description":"","isLoanedTo":null,"loanedTo":"","loanLink":"","loanDuration":"","loanExhibition":null,"exhibitions":[{"value":"post:crb_exhibition:275","type":"post","subtype":"crb_exhibition","id":"275"}],"artist":{"postID":"2482","fName":"Mira","lName":"Schendel","nationality":"Brazilian","yearOfBirth":" born Switzerland. 1919\u20131988"}},"image":{"src":"https:\/\/thewarehousedallas.org\/wp-content\/uploads\/2020\/09\/Schendel-Untitled-1960s.jpg","srcset":"https:\/\/thewarehousedallas.org\/wp-content\/uploads\/2020\/09\/Schendel-Untitled-1960s.jpg 1346w, https:\/\/thewarehousedallas.org\/wp-content\/uploads\/2020\/09\/Schendel-Untitled-1960s-300x300.jpg 300w, https:\/\/thewarehousedallas.org\/wp-content\/uploads\/2020\/09\/Schendel-Untitled-1960s-1022x1024.jpg 1022w, https:\/\/thewarehousedallas.org\/wp-content\/uploads\/2020\/09\/Schendel-Untitled-1960s-150x150.jpg 150w, https:\/\/thewarehousedallas.org\/wp-content\/uploads\/2020\/09\/Schendel-Untitled-1960s-768x770.jpg 768w, https:\/\/thewarehousedallas.org\/wp-content\/uploads\/2020\/09\/Schendel-Untitled-1960s-315x316.jpg 315w, https:\/\/thewarehousedallas.org\/wp-content\/uploads\/2020\/09\/Schendel-Untitled-1960s-454x455.jpg 454w, https:\/\/thewarehousedallas.org\/wp-content\/uploads\/2020\/09\/Schendel-Untitled-1960s-714x716.jpg 714w, https:\/\/thewarehousedallas.org\/wp-content\/uploads\/2020\/09\/Schendel-Untitled-1960s-723x725.jpg 723w, https:\/\/thewarehousedallas.org\/wp-content\/uploads\/2020\/09\/Schendel-Untitled-1960s-585x586.jpg 585w, https:\/\/thewarehousedallas.org\/wp-content\/uploads\/2020\/09\/Schendel-Untitled-1960s-577x578.jpg 577w, https:\/\/thewarehousedallas.org\/wp-content\/uploads\/2020\/09\/Schendel-Untitled-1960s-582x583.jpg 582w","width":1346,"height":1349},"artist":{"postID":"2482","fName":"Mira","lName":"Schendel","nationality":"Brazilian","yearOfBirth":" born Switzerland. 1919\u20131988"}},{"meta":{"title":"Phase No. 10","yearOfCreation":"1968","media":"Wood, oil-based paint, and FRP","dimensions":"68 1\/2 x 72 1\/2 x 24 3\/4 inches (174 x 184 x 63 cm)","edition":"","enteredBy":null,"detail":"","collection":"The Rachofsky Collection and the Dallas Museum of Art through the TWO x TWO for AIDS and Art Fund","description":"","isLoanedTo":null,"loanedTo":"","loanLink":"","loanDuration":"","loanExhibition":null,"exhibitions":[{"value":"post:crb_exhibition:275","type":"post","subtype":"crb_exhibition","id":"275"},{"value":"post:crb_exhibition:4372","type":"post","subtype":"crb_exhibition","id":"4372"}],"artist":{"postID":"2486","fName":"Nobuo","lName":"Sekine","nationality":"Japanese","yearOfBirth":" 1942\u20132019"}},"image":{"src":"https:\/\/thewarehousedallas.org\/wp-content\/uploads\/2020\/09\/sekine_phaseno10-1968.jpg","srcset":"https:\/\/thewarehousedallas.org\/wp-content\/uploads\/2020\/09\/sekine_phaseno10-1968.jpg 1700w, https:\/\/thewarehousedallas.org\/wp-content\/uploads\/2020\/09\/sekine_phaseno10-1968-200x300.jpg 200w, https:\/\/thewarehousedallas.org\/wp-content\/uploads\/2020\/09\/sekine_phaseno10-1968-683x1024.jpg 683w, https:\/\/thewarehousedallas.org\/wp-content\/uploads\/2020\/09\/sekine_phaseno10-1968-768x1152.jpg 768w, https:\/\/thewarehousedallas.org\/wp-content\/uploads\/2020\/09\/sekine_phaseno10-1968-1024x1536.jpg 1024w, https:\/\/thewarehousedallas.org\/wp-content\/uploads\/2020\/09\/sekine_phaseno10-1968-1365x2048.jpg 1365w, https:\/\/thewarehousedallas.org\/wp-content\/uploads\/2020\/09\/sekine_phaseno10-1968-315x473.jpg 315w, https:\/\/thewarehousedallas.org\/wp-content\/uploads\/2020\/09\/sekine_phaseno10-1968-454x681.jpg 454w, https:\/\/thewarehousedallas.org\/wp-content\/uploads\/2020\/09\/sekine_phaseno10-1968-714x1071.jpg 714w, https:\/\/thewarehousedallas.org\/wp-content\/uploads\/2020\/09\/sekine_phaseno10-1968-723x1085.jpg 723w, https:\/\/thewarehousedallas.org\/wp-content\/uploads\/2020\/09\/sekine_phaseno10-1968-585x878.jpg 585w, https:\/\/thewarehousedallas.org\/wp-content\/uploads\/2020\/09\/sekine_phaseno10-1968-577x866.jpg 577w, https:\/\/thewarehousedallas.org\/wp-content\/uploads\/2020\/09\/sekine_phaseno10-1968-389x583.jpg 389w","width":1700,"height":2550},"artist":{"postID":"2486","fName":"Nobuo","lName":"Sekine","nationality":"Japanese","yearOfBirth":" 1942\u20132019"}},{"meta":{"title":"Phase of Nothingness\u2013Cloth and Stone","yearOfCreation":"1970\/1994","media":"Cloth, stone, rope, and panel","dimensions":"94 1\/2 x 89 1\/2 x 7 7\/8 inches (240 x 227.3 x 20 cm)","edition":"","enteredBy":null,"detail":"","collection":"The Rachofsky Collection and the Dallas Museum of Art through the TWO x TWO for AIDS and Art Fund","description":"","isLoanedTo":null,"loanedTo":"","loanLink":"","loanDuration":"","loanExhibition":null,"exhibitions":[{"value":"post:crb_exhibition:268","type":"post","subtype":"crb_exhibition","id":"268"},{"value":"post:crb_exhibition:275","type":"post","subtype":"crb_exhibition","id":"275"},{"value":"post:crb_exhibition:5106","type":"post","subtype":"crb_exhibition","id":"5106"}],"artist":{"postID":"2486","fName":"Nobuo","lName":"Sekine","nationality":"Japanese","yearOfBirth":" 1942\u20132019"}},"image":{"src":"https:\/\/thewarehousedallas.org\/wp-content\/uploads\/2020\/09\/parallelviews_gallery3_03_Sekine.jpg","srcset":"https:\/\/thewarehousedallas.org\/wp-content\/uploads\/2020\/09\/parallelviews_gallery3_03_Sekine.jpg 1700w, https:\/\/thewarehousedallas.org\/wp-content\/uploads\/2020\/09\/parallelviews_gallery3_03_Sekine-300x300.jpg 300w, https:\/\/thewarehousedallas.org\/wp-content\/uploads\/2020\/09\/parallelviews_gallery3_03_Sekine-1022x1024.jpg 1022w, https:\/\/thewarehousedallas.org\/wp-content\/uploads\/2020\/09\/parallelviews_gallery3_03_Sekine-150x150.jpg 150w, https:\/\/thewarehousedallas.org\/wp-content\/uploads\/2020\/09\/parallelviews_gallery3_03_Sekine-768x769.jpg 768w, https:\/\/thewarehousedallas.org\/wp-content\/uploads\/2020\/09\/parallelviews_gallery3_03_Sekine-1533x1536.jpg 1533w, https:\/\/thewarehousedallas.org\/wp-content\/uploads\/2020\/09\/parallelviews_gallery3_03_Sekine-315x316.jpg 315w, https:\/\/thewarehousedallas.org\/wp-content\/uploads\/2020\/09\/parallelviews_gallery3_03_Sekine-454x455.jpg 454w, https:\/\/thewarehousedallas.org\/wp-content\/uploads\/2020\/09\/parallelviews_gallery3_03_Sekine-714x715.jpg 714w, https:\/\/thewarehousedallas.org\/wp-content\/uploads\/2020\/09\/parallelviews_gallery3_03_Sekine-723x724.jpg 723w, https:\/\/thewarehousedallas.org\/wp-content\/uploads\/2020\/09\/parallelviews_gallery3_03_Sekine-585x586.jpg 585w, https:\/\/thewarehousedallas.org\/wp-content\/uploads\/2020\/09\/parallelviews_gallery3_03_Sekine-577x578.jpg 577w, https:\/\/thewarehousedallas.org\/wp-content\/uploads\/2020\/09\/parallelviews_gallery3_03_Sekine-582x583.jpg 582w","width":1700,"height":1703},"artist":{"postID":"2486","fName":"Nobuo","lName":"Sekine","nationality":"Japanese","yearOfBirth":" 1942\u20132019"}},{"meta":{"title":"Close Pin Prop","yearOfCreation":"1969\u20131976","media":"Rolled lead","dimensions":"Tube: 37 3\/4 x 9 1\/2 inches (95.9 x 24.1 cm); pole: 79 x 3 1\/2 inches (200.7 x 8.9 cm)","edition":"","enteredBy":null,"detail":"","collection":"The Rachofsky Collection","description":"","isLoanedTo":null,"loanedTo":"","loanLink":"","loanDuration":"","loanExhibition":null,"exhibitions":[{"value":"post:crb_exhibition:283","type":"post","subtype":"crb_exhibition","id":"283"},{"value":"post:crb_exhibition:275","type":"post","subtype":"crb_exhibition","id":"275"},{"value":"post:crb_exhibition:5106","type":"post","subtype":"crb_exhibition","id":"5106"}],"artist":{"postID":"2487","fName":"Richard","lName":"Serra","nationality":"American","yearOfBirth":" born 1938"}},"image":{"src":"https:\/\/thewarehousedallas.org\/wp-content\/uploads\/2020\/09\/Serra_r_-scaled.jpg","srcset":"https:\/\/thewarehousedallas.org\/wp-content\/uploads\/2020\/09\/Serra_r_-scaled.jpg 1706w, https:\/\/thewarehousedallas.org\/wp-content\/uploads\/2020\/09\/Serra_r_-200x300.jpg 200w, https:\/\/thewarehousedallas.org\/wp-content\/uploads\/2020\/09\/Serra_r_-682x1024.jpg 682w, https:\/\/thewarehousedallas.org\/wp-content\/uploads\/2020\/09\/Serra_r_-768x1152.jpg 768w, https:\/\/thewarehousedallas.org\/wp-content\/uploads\/2020\/09\/Serra_r_-1024x1536.jpg 1024w, https:\/\/thewarehousedallas.org\/wp-content\/uploads\/2020\/09\/Serra_r_-1365x2048.jpg 1365w, https:\/\/thewarehousedallas.org\/wp-content\/uploads\/2020\/09\/Serra_r_-315x473.jpg 315w, https:\/\/thewarehousedallas.org\/wp-content\/uploads\/2020\/09\/Serra_r_-454x681.jpg 454w, https:\/\/thewarehousedallas.org\/wp-content\/uploads\/2020\/09\/Serra_r_-714x1071.jpg 714w, https:\/\/thewarehousedallas.org\/wp-content\/uploads\/2020\/09\/Serra_r_-723x1085.jpg 723w, https:\/\/thewarehousedallas.org\/wp-content\/uploads\/2020\/09\/Serra_r_-585x878.jpg 585w, https:\/\/thewarehousedallas.org\/wp-content\/uploads\/2020\/09\/Serra_r_-577x866.jpg 577w, https:\/\/thewarehousedallas.org\/wp-content\/uploads\/2020\/09\/Serra_r_-389x583.jpg 389w","width":1706,"height":2560},"artist":{"postID":"2487","fName":"Richard","lName":"Serra","nationality":"American","yearOfBirth":" born 1938"}},{"meta":{"title":"Untitled (Bronze House)","yearOfCreation":"1973\u20131974","media":"Bronze","dimensions":"6 x 5 x 4 1\/8 inches (15.2 x 12.7 x 10.5 cm)","edition":"Edition 2 of 3","enteredBy":null,"detail":"","collection":"Collection of Robert and Marguerite Hoffman","description":"","isLoanedTo":null,"loanedTo":"","loanLink":"","loanDuration":"","loanExhibition":null,"exhibitions":[{"value":"post:crb_exhibition:275","type":"post","subtype":"crb_exhibition","id":"275"}],"artist":{"postID":"2488","fName":"Joel","lName":"Shapiro","nationality":"American","yearOfBirth":" born 1941"}},"image":{"src":"https:\/\/thewarehousedallas.org\/wp-content\/uploads\/2020\/09\/Shapiro_0.jpg","srcset":"https:\/\/thewarehousedallas.org\/wp-content\/uploads\/2020\/09\/Shapiro_0.jpg 1700w, https:\/\/thewarehousedallas.org\/wp-content\/uploads\/2020\/09\/Shapiro_0-300x285.jpg 300w, https:\/\/thewarehousedallas.org\/wp-content\/uploads\/2020\/09\/Shapiro_0-1024x972.jpg 1024w, https:\/\/thewarehousedallas.org\/wp-content\/uploads\/2020\/09\/Shapiro_0-768x729.jpg 768w, https:\/\/thewarehousedallas.org\/wp-content\/uploads\/2020\/09\/Shapiro_0-1536x1458.jpg 1536w, https:\/\/thewarehousedallas.org\/wp-content\/uploads\/2020\/09\/Shapiro_0-315x299.jpg 315w, https:\/\/thewarehousedallas.org\/wp-content\/uploads\/2020\/09\/Shapiro_0-454x431.jpg 454w, https:\/\/thewarehousedallas.org\/wp-content\/uploads\/2020\/09\/Shapiro_0-714x678.jpg 714w, https:\/\/thewarehousedallas.org\/wp-content\/uploads\/2020\/09\/Shapiro_0-723x686.jpg 723w, https:\/\/thewarehousedallas.org\/wp-content\/uploads\/2020\/09\/Shapiro_0-585x555.jpg 585w, https:\/\/thewarehousedallas.org\/wp-content\/uploads\/2020\/09\/Shapiro_0-577x548.jpg 577w, https:\/\/thewarehousedallas.org\/wp-content\/uploads\/2020\/09\/Shapiro_0-614x583.jpg 614w","width":1700,"height":1614},"artist":{"postID":"2488","fName":"Joel","lName":"Shapiro","nationality":"American","yearOfBirth":" born 1941"}},{"meta":{"title":"Untitled (Fingerprints)","yearOfCreation":"1969\u20131970","media":"Ink on paper","dimensions":"17 1\/2 x 17 1\/2 inches (44.4 x 44.4 cm)","edition":"","enteredBy":null,"detail":"","collection":"The Rose Collection","description":"","isLoanedTo":null,"loanedTo":"","loanLink":"","loanDuration":"","loanExhibition":null,"exhibitions":[{"value":"post:crb_exhibition:275","type":"post","subtype":"crb_exhibition","id":"275"}],"artist":{"postID":"2488","fName":"Joel","lName":"Shapiro","nationality":"American","yearOfBirth":" born 1941"}},"image":{"src":"https:\/\/thewarehousedallas.org\/wp-content\/uploads\/2020\/09\/Shapiro-Fingerprints-1969-70.jpg","srcset":"https:\/\/thewarehousedallas.org\/wp-content\/uploads\/2020\/09\/Shapiro-Fingerprints-1969-70.jpg 1775w, https:\/\/thewarehousedallas.org\/wp-content\/uploads\/2020\/09\/Shapiro-Fingerprints-1969-70-300x298.jpg 300w, https:\/\/thewarehousedallas.org\/wp-content\/uploads\/2020\/09\/Shapiro-Fingerprints-1969-70-1024x1019.jpg 1024w, https:\/\/thewarehousedallas.org\/wp-content\/uploads\/2020\/09\/Shapiro-Fingerprints-1969-70-150x150.jpg 150w, https:\/\/thewarehousedallas.org\/wp-content\/uploads\/2020\/09\/Shapiro-Fingerprints-1969-70-768x764.jpg 768w, https:\/\/thewarehousedallas.org\/wp-content\/uploads\/2020\/09\/Shapiro-Fingerprints-1969-70-1536x1528.jpg 1536w, https:\/\/thewarehousedallas.org\/wp-content\/uploads\/2020\/09\/Shapiro-Fingerprints-1969-70-315x313.jpg 315w, https:\/\/thewarehousedallas.org\/wp-content\/uploads\/2020\/09\/Shapiro-Fingerprints-1969-70-454x452.jpg 454w, https:\/\/thewarehousedallas.org\/wp-content\/uploads\/2020\/09\/Shapiro-Fingerprints-1969-70-714x710.jpg 714w, https:\/\/thewarehousedallas.org\/wp-content\/uploads\/2020\/09\/Shapiro-Fingerprints-1969-70-723x719.jpg 723w, https:\/\/thewarehousedallas.org\/wp-content\/uploads\/2020\/09\/Shapiro-Fingerprints-1969-70-585x582.jpg 585w, https:\/\/thewarehousedallas.org\/wp-content\/uploads\/2020\/09\/Shapiro-Fingerprints-1969-70-577x574.jpg 577w, https:\/\/thewarehousedallas.org\/wp-content\/uploads\/2020\/09\/Shapiro-Fingerprints-1969-70-586x583.jpg 586w","width":1775,"height":1766},"artist":{"postID":"2488","fName":"Joel","lName":"Shapiro","nationality":"American","yearOfBirth":" born 1941"}},{"meta":{"title":"Work-(Hole 05)-","yearOfCreation":"1950","media":"White paint on newspaper","dimensions":"19 1\/4 x 13 3\/4 inches (49 x 35 cm)","edition":"","enteredBy":null,"detail":"","collection":"The Rose Collection","description":"","isLoanedTo":null,"loanedTo":"","loanLink":"","loanDuration":"","loanExhibition":null,"exhibitions":[{"value":"post:crb_exhibition:275","type":"post","subtype":"crb_exhibition","id":"275"}],"artist":{"postID":"2490","fName":"Shozo","lName":"Shimamoto","nationality":"Japanese","yearOfBirth":"1928\u20132013"}},"image":{"src":"https:\/\/thewarehousedallas.org\/wp-content\/uploads\/2020\/09\/shimamoto_work-hole051950_0.jpg","srcset":"https:\/\/thewarehousedallas.org\/wp-content\/uploads\/2020\/09\/shimamoto_work-hole051950_0.jpg 1700w, https:\/\/thewarehousedallas.org\/wp-content\/uploads\/2020\/09\/shimamoto_work-hole051950_0-241x300.jpg 241w, https:\/\/thewarehousedallas.org\/wp-content\/uploads\/2020\/09\/shimamoto_work-hole051950_0-822x1024.jpg 822w, https:\/\/thewarehousedallas.org\/wp-content\/uploads\/2020\/09\/shimamoto_work-hole051950_0-768x956.jpg 768w, https:\/\/thewarehousedallas.org\/wp-content\/uploads\/2020\/09\/shimamoto_work-hole051950_0-1233x1536.jpg 1233w, https:\/\/thewarehousedallas.org\/wp-content\/uploads\/2020\/09\/shimamoto_work-hole051950_0-1645x2048.jpg 1645w, https:\/\/thewarehousedallas.org\/wp-content\/uploads\/2020\/09\/shimamoto_work-hole051950_0-315x392.jpg 315w, https:\/\/thewarehousedallas.org\/wp-content\/uploads\/2020\/09\/shimamoto_work-hole051950_0-454x565.jpg 454w, https:\/\/thewarehousedallas.org\/wp-content\/uploads\/2020\/09\/shimamoto_work-hole051950_0-714x889.jpg 714w, https:\/\/thewarehousedallas.org\/wp-content\/uploads\/2020\/09\/shimamoto_work-hole051950_0-723x900.jpg 723w, https:\/\/thewarehousedallas.org\/wp-content\/uploads\/2020\/09\/shimamoto_work-hole051950_0-585x728.jpg 585w, https:\/\/thewarehousedallas.org\/wp-content\/uploads\/2020\/09\/shimamoto_work-hole051950_0-577x719.jpg 577w, https:\/\/thewarehousedallas.org\/wp-content\/uploads\/2020\/09\/shimamoto_work-hole051950_0-468x583.jpg 468w","width":1700,"height":2117},"artist":{"postID":"2490","fName":"Shozo","lName":"Shimamoto","nationality":"Japanese","yearOfBirth":"1928\u20132013"}},{"meta":{"title":"Painter\u2019s Mussel 6","yearOfCreation":"2011","media":"Ink on paper in artist\u2019s frame","dimensions":"72 1\/4 x 71 1\/4 inches (183.5 x 181 cm)","edition":"","enteredBy":null,"detail":"","collection":"The Rachofsky Collection","description":"","isLoanedTo":null,"loanedTo":"","loanLink":"","loanDuration":"","loanExhibition":null,"exhibitions":[{"value":"post:crb_exhibition:275","type":"post","subtype":"crb_exhibition","id":"275"},{"value":"post:crb_exhibition:5106","type":"post","subtype":"crb_exhibition","id":"5106"}],"artist":{"postID":"2493","fName":"Paul","lName":"Sietsema","nationality":"American","yearOfBirth":" born 1968"}},"image":{"src":"https:\/\/thewarehousedallas.org\/wp-content\/uploads\/2020\/09\/sietsema_painters_mussel6_0.jpg","srcset":"https:\/\/thewarehousedallas.org\/wp-content\/uploads\/2020\/09\/sietsema_painters_mussel6_0.jpg 1700w, https:\/\/thewarehousedallas.org\/wp-content\/uploads\/2020\/09\/sietsema_painters_mussel6_0-300x300.jpg 300w, https:\/\/thewarehousedallas.org\/wp-content\/uploads\/2020\/09\/sietsema_painters_mussel6_0-1020x1024.jpg 1020w, https:\/\/thewarehousedallas.org\/wp-content\/uploads\/2020\/09\/sietsema_painters_mussel6_0-150x150.jpg 150w, https:\/\/thewarehousedallas.org\/wp-content\/uploads\/2020\/09\/sietsema_painters_mussel6_0-768x771.jpg 768w, https:\/\/thewarehousedallas.org\/wp-content\/uploads\/2020\/09\/sietsema_painters_mussel6_0-1531x1536.jpg 1531w, https:\/\/thewarehousedallas.org\/wp-content\/uploads\/2020\/09\/sietsema_painters_mussel6_0-315x316.jpg 315w, https:\/\/thewarehousedallas.org\/wp-content\/uploads\/2020\/09\/sietsema_painters_mussel6_0-454x456.jpg 454w, https:\/\/thewarehousedallas.org\/wp-content\/uploads\/2020\/09\/sietsema_painters_mussel6_0-714x717.jpg 714w, https:\/\/thewarehousedallas.org\/wp-content\/uploads\/2020\/09\/sietsema_painters_mussel6_0-723x726.jpg 723w, https:\/\/thewarehousedallas.org\/wp-content\/uploads\/2020\/09\/sietsema_painters_mussel6_0-585x587.jpg 585w, https:\/\/thewarehousedallas.org\/wp-content\/uploads\/2020\/09\/sietsema_painters_mussel6_0-577x579.jpg 577w, https:\/\/thewarehousedallas.org\/wp-content\/uploads\/2020\/09\/sietsema_painters_mussel6_0-581x583.jpg 581w","width":1700,"height":1706},"artist":{"postID":"2493","fName":"Paul","lName":"Sietsema","nationality":"American","yearOfBirth":" born 1968"}},{"meta":{"title":"Black angles on white","yearOfCreation":"1947","media":"Oil on canvas mounted on plywood","dimensions":"Panel: 36 x 12 inches (91.4 x 30.5 cm); canvas: 33 1\/4 x 8 3\/4 inches (84.5 x 22.2 cm)","edition":"","enteredBy":null,"detail":"","collection":"The Rose Collection","description":"","isLoanedTo":null,"loanedTo":"","loanLink":"","loanDuration":"","loanExhibition":null,"exhibitions":[{"value":"post:crb_exhibition:275","type":"post","subtype":"crb_exhibition","id":"275"}],"artist":{"postID":"2494","fName":"Leon Polk","lName":"Smith","nationality":"American","yearOfBirth":" 1906\u20131996"}},"image":{"src":"https:\/\/thewarehousedallas.org\/wp-content\/uploads\/2020\/09\/Smith-Black-Angles-on-White-1947.jpg","srcset":"https:\/\/thewarehousedallas.org\/wp-content\/uploads\/2020\/09\/Smith-Black-Angles-on-White-1947.jpg 1154w, https:\/\/thewarehousedallas.org\/wp-content\/uploads\/2020\/09\/Smith-Black-Angles-on-White-1947-138x300.jpg 138w, https:\/\/thewarehousedallas.org\/wp-content\/uploads\/2020\/09\/Smith-Black-Angles-on-White-1947-473x1024.jpg 473w, https:\/\/thewarehousedallas.org\/wp-content\/uploads\/2020\/09\/Smith-Black-Angles-on-White-1947-768x1664.jpg 768w, https:\/\/thewarehousedallas.org\/wp-content\/uploads\/2020\/09\/Smith-Black-Angles-on-White-1947-709x1536.jpg 709w, https:\/\/thewarehousedallas.org\/wp-content\/uploads\/2020\/09\/Smith-Black-Angles-on-White-1947-945x2048.jpg 945w, https:\/\/thewarehousedallas.org\/wp-content\/uploads\/2020\/09\/Smith-Black-Angles-on-White-1947-315x682.jpg 315w, https:\/\/thewarehousedallas.org\/wp-content\/uploads\/2020\/09\/Smith-Black-Angles-on-White-1947-454x984.jpg 454w, https:\/\/thewarehousedallas.org\/wp-content\/uploads\/2020\/09\/Smith-Black-Angles-on-White-1947-714x1547.jpg 714w, https:\/\/thewarehousedallas.org\/wp-content\/uploads\/2020\/09\/Smith-Black-Angles-on-White-1947-723x1566.jpg 723w, https:\/\/thewarehousedallas.org\/wp-content\/uploads\/2020\/09\/Smith-Black-Angles-on-White-1947-585x1267.jpg 585w, https:\/\/thewarehousedallas.org\/wp-content\/uploads\/2020\/09\/Smith-Black-Angles-on-White-1947-577x1250.jpg 577w, https:\/\/thewarehousedallas.org\/wp-content\/uploads\/2020\/09\/Smith-Black-Angles-on-White-1947-269x583.jpg 269w","width":1154,"height":2500},"artist":{"postID":"2494","fName":"Leon Polk","lName":"Smith","nationality":"American","yearOfBirth":" 1906\u20131996"}},{"meta":{"title":"Untitled","yearOfCreation":"circa 1934\u20131936","media":"Oil on canvas board","dimensions":"9 x 7 inches (22.9 x 17.8 cm)","edition":"","enteredBy":null,"detail":"","collection":"The Rose Collection","description":"","isLoanedTo":null,"loanedTo":"","loanLink":"","loanDuration":"","loanExhibition":null,"exhibitions":[{"value":"post:crb_exhibition:275","type":"post","subtype":"crb_exhibition","id":"275"}],"artist":{"postID":"2496","fName":"Tony","lName":"Smith","nationality":"American","yearOfBirth":" 1912\u20131980"}},"image":{"src":"https:\/\/thewarehousedallas.org\/wp-content\/uploads\/2020\/09\/Smith-Untitled-circa1934-36.jpg","srcset":"https:\/\/thewarehousedallas.org\/wp-content\/uploads\/2020\/09\/Smith-Untitled-circa1934-36.jpg 1571w, https:\/\/thewarehousedallas.org\/wp-content\/uploads\/2020\/09\/Smith-Untitled-circa1934-36-244x300.jpg 244w, https:\/\/thewarehousedallas.org\/wp-content\/uploads\/2020\/09\/Smith-Untitled-circa1934-36-832x1024.jpg 832w, https:\/\/thewarehousedallas.org\/wp-content\/uploads\/2020\/09\/Smith-Untitled-circa1934-36-768x945.jpg 768w, https:\/\/thewarehousedallas.org\/wp-content\/uploads\/2020\/09\/Smith-Untitled-circa1934-36-1248x1536.jpg 1248w, https:\/\/thewarehousedallas.org\/wp-content\/uploads\/2020\/09\/Smith-Untitled-circa1934-36-315x388.jpg 315w, https:\/\/thewarehousedallas.org\/wp-content\/uploads\/2020\/09\/Smith-Untitled-circa1934-36-454x559.jpg 454w, https:\/\/thewarehousedallas.org\/wp-content\/uploads\/2020\/09\/Smith-Untitled-circa1934-36-714x879.jpg 714w, https:\/\/thewarehousedallas.org\/wp-content\/uploads\/2020\/09\/Smith-Untitled-circa1934-36-723x890.jpg 723w, https:\/\/thewarehousedallas.org\/wp-content\/uploads\/2020\/09\/Smith-Untitled-circa1934-36-585x720.jpg 585w, https:\/\/thewarehousedallas.org\/wp-content\/uploads\/2020\/09\/Smith-Untitled-circa1934-36-577x710.jpg 577w, https:\/\/thewarehousedallas.org\/wp-content\/uploads\/2020\/09\/Smith-Untitled-circa1934-36-474x583.jpg 474w","width":1571,"height":1934},"artist":{"postID":"2496","fName":"Tony","lName":"Smith","nationality":"American","yearOfBirth":" 1912\u20131980"}},{"meta":{"title":"Mirrors and Shelly Sand","yearOfCreation":"1969\u20131970","media":"Mirrors and beach sand with shells or pebbles","dimensions":"Fifty mirrors, back to back, each: 12 x 48 inches (30.5 x 121.9 cm); Installation length: approximately 28 feet (8.5 m)","edition":"","enteredBy":null,"detail":"","collection":"Dallas Museum of Art, gift of an anonymous donor; the Vin and Caren Prothro Foundation; Rusty and Deedie Rose in memory of Vin Prothro and in honor of his cherished grandchildren, Lillian Lee Clark and Annabel Caren Clark; The Eugene McDermott Foundation; Dr. and Mrs. Mark L. Lemmon; American Consolidated Media; Bear\/Hunter; and donors to the C. Vincent Prothro Memorial Foundation","description":"","isLoanedTo":null,"loanedTo":"","loanLink":"","loanDuration":"","loanExhibition":null,"exhibitions":[{"value":"post:crb_exhibition:275","type":"post","subtype":"crb_exhibition","id":"275"}],"artist":{"postID":"2497","fName":"Robert","lName":"Smithson","nationality":"American","yearOfBirth":" 1938\u20131973"}},"image":{"src":"https:\/\/thewarehousedallas.org\/wp-content\/uploads\/2020\/09\/Smithson-Mirrors-and-Shelly-Sand-1969-1970.jpg","srcset":"https:\/\/thewarehousedallas.org\/wp-content\/uploads\/2020\/09\/Smithson-Mirrors-and-Shelly-Sand-1969-1970.jpg 2500w, https:\/\/thewarehousedallas.org\/wp-content\/uploads\/2020\/09\/Smithson-Mirrors-and-Shelly-Sand-1969-1970-300x200.jpg 300w, https:\/\/thewarehousedallas.org\/wp-content\/uploads\/2020\/09\/Smithson-Mirrors-and-Shelly-Sand-1969-1970-1024x683.jpg 1024w, https:\/\/thewarehousedallas.org\/wp-content\/uploads\/2020\/09\/Smithson-Mirrors-and-Shelly-Sand-1969-1970-768x512.jpg 768w, https:\/\/thewarehousedallas.org\/wp-content\/uploads\/2020\/09\/Smithson-Mirrors-and-Shelly-Sand-1969-1970-1536x1024.jpg 1536w, https:\/\/thewarehousedallas.org\/wp-content\/uploads\/2020\/09\/Smithson-Mirrors-and-Shelly-Sand-1969-1970-2048x1366.jpg 2048w, https:\/\/thewarehousedallas.org\/wp-content\/uploads\/2020\/09\/Smithson-Mirrors-and-Shelly-Sand-1969-1970-315x210.jpg 315w, https:\/\/thewarehousedallas.org\/wp-content\/uploads\/2020\/09\/Smithson-Mirrors-and-Shelly-Sand-1969-1970-1920x1280.jpg 1920w, https:\/\/thewarehousedallas.org\/wp-content\/uploads\/2020\/09\/Smithson-Mirrors-and-Shelly-Sand-1969-1970-454x303.jpg 454w, https:\/\/thewarehousedallas.org\/wp-content\/uploads\/2020\/09\/Smithson-Mirrors-and-Shelly-Sand-1969-1970-714x476.jpg 714w, https:\/\/thewarehousedallas.org\/wp-content\/uploads\/2020\/09\/Smithson-Mirrors-and-Shelly-Sand-1969-1970-723x482.jpg 723w, https:\/\/thewarehousedallas.org\/wp-content\/uploads\/2020\/09\/Smithson-Mirrors-and-Shelly-Sand-1969-1970-585x390.jpg 585w, https:\/\/thewarehousedallas.org\/wp-content\/uploads\/2020\/09\/Smithson-Mirrors-and-Shelly-Sand-1969-1970-577x385.jpg 577w, https:\/\/thewarehousedallas.org\/wp-content\/uploads\/2020\/09\/Smithson-Mirrors-and-Shelly-Sand-1969-1970-874x583.jpg 874w","width":2500,"height":1667},"artist":{"postID":"2497","fName":"Robert","lName":"Smithson","nationality":"American","yearOfBirth":" 1938\u20131973"}},{"meta":{"title":"Ziggurat","yearOfCreation":"1966","media":"Painted and polished metal","dimensions":"27 1\/2 x 27 1\/2 x 24 inches (69.9 x 69.9 x 61 cm)","edition":"","enteredBy":null,"detail":"","collection":"The Rose Collection","description":"","isLoanedTo":null,"loanedTo":"","loanLink":"","loanDuration":"","loanExhibition":null,"exhibitions":[{"value":"post:crb_exhibition:275","type":"post","subtype":"crb_exhibition","id":"275"}],"artist":{"postID":"2497","fName":"Robert","lName":"Smithson","nationality":"American","yearOfBirth":" 1938\u20131973"}},"image":{"src":"https:\/\/thewarehousedallas.org\/wp-content\/uploads\/2020\/09\/Smithson-Ziggurat-1966.jpg","srcset":"https:\/\/thewarehousedallas.org\/wp-content\/uploads\/2020\/09\/Smithson-Ziggurat-1966.jpg 1666w, https:\/\/thewarehousedallas.org\/wp-content\/uploads\/2020\/09\/Smithson-Ziggurat-1966-200x300.jpg 200w, https:\/\/thewarehousedallas.org\/wp-content\/uploads\/2020\/09\/Smithson-Ziggurat-1966-682x1024.jpg 682w, https:\/\/thewarehousedallas.org\/wp-content\/uploads\/2020\/09\/Smithson-Ziggurat-1966-768x1152.jpg 768w, https:\/\/thewarehousedallas.org\/wp-content\/uploads\/2020\/09\/Smithson-Ziggurat-1966-1024x1536.jpg 1024w, https:\/\/thewarehousedallas.org\/wp-content\/uploads\/2020\/09\/Smithson-Ziggurat-1966-1365x2048.jpg 1365w, https:\/\/thewarehousedallas.org\/wp-content\/uploads\/2020\/09\/Smithson-Ziggurat-1966-315x473.jpg 315w, https:\/\/thewarehousedallas.org\/wp-content\/uploads\/2020\/09\/Smithson-Ziggurat-1966-454x681.jpg 454w, https:\/\/thewarehousedallas.org\/wp-content\/uploads\/2020\/09\/Smithson-Ziggurat-1966-714x1071.jpg 714w, https:\/\/thewarehousedallas.org\/wp-content\/uploads\/2020\/09\/Smithson-Ziggurat-1966-723x1085.jpg 723w, https:\/\/thewarehousedallas.org\/wp-content\/uploads\/2020\/09\/Smithson-Ziggurat-1966-585x878.jpg 585w, https:\/\/thewarehousedallas.org\/wp-content\/uploads\/2020\/09\/Smithson-Ziggurat-1966-577x866.jpg 577w, https:\/\/thewarehousedallas.org\/wp-content\/uploads\/2020\/09\/Smithson-Ziggurat-1966-389x583.jpg 389w","width":1666,"height":2500},"artist":{"postID":"2497","fName":"Robert","lName":"Smithson","nationality":"American","yearOfBirth":" 1938\u20131973"}},{"meta":{"title":"The world becomes a private world and shines like a rainbow","yearOfCreation":"1998","media":"Carbon, oil, and permanent marker on paper","dimensions":"87 x 60 inches (221 x 152.4 cm)","edition":"","enteredBy":null,"detail":"","collection":"The Rachofsky Collection","description":"","isLoanedTo":null,"loanedTo":"","loanLink":"","loanDuration":"","loanExhibition":null,"exhibitions":[{"value":"post:crb_exhibition:275","type":"post","subtype":"crb_exhibition","id":"275"},{"value":"post:crb_exhibition:405","type":"post","subtype":"crb_exhibition","id":"405"}],"artist":{"postID":"2501","fName":"Frances","lName":"Stark","nationality":"American","yearOfBirth":" born 1967"}},"image":{"src":"https:\/\/thewarehousedallas.org\/wp-content\/uploads\/2020\/09\/Stark-The-world-becomes-a-private-world-and-shines-like-a-rainbow-1998.jpg","srcset":"https:\/\/thewarehousedallas.org\/wp-content\/uploads\/2020\/09\/Stark-The-world-becomes-a-private-world-and-shines-like-a-rainbow-1998.jpg 1419w, https:\/\/thewarehousedallas.org\/wp-content\/uploads\/2020\/09\/Stark-The-world-becomes-a-private-world-and-shines-like-a-rainbow-1998-213x300.jpg 213w, https:\/\/thewarehousedallas.org\/wp-content\/uploads\/2020\/09\/Stark-The-world-becomes-a-private-world-and-shines-like-a-rainbow-1998-727x1024.jpg 727w, https:\/\/thewarehousedallas.org\/wp-content\/uploads\/2020\/09\/Stark-The-world-becomes-a-private-world-and-shines-like-a-rainbow-1998-768x1082.jpg 768w, https:\/\/thewarehousedallas.org\/wp-content\/uploads\/2020\/09\/Stark-The-world-becomes-a-private-world-and-shines-like-a-rainbow-1998-1090x1536.jpg 1090w, https:\/\/thewarehousedallas.org\/wp-content\/uploads\/2020\/09\/Stark-The-world-becomes-a-private-world-and-shines-like-a-rainbow-1998-315x444.jpg 315w, https:\/\/thewarehousedallas.org\/wp-content\/uploads\/2020\/09\/Stark-The-world-becomes-a-private-world-and-shines-like-a-rainbow-1998-454x640.jpg 454w, https:\/\/thewarehousedallas.org\/wp-content\/uploads\/2020\/09\/Stark-The-world-becomes-a-private-world-and-shines-like-a-rainbow-1998-714x1006.jpg 714w, https:\/\/thewarehousedallas.org\/wp-content\/uploads\/2020\/09\/Stark-The-world-becomes-a-private-world-and-shines-like-a-rainbow-1998-723x1019.jpg 723w, https:\/\/thewarehousedallas.org\/wp-content\/uploads\/2020\/09\/Stark-The-world-becomes-a-private-world-and-shines-like-a-rainbow-1998-585x825.jpg 585w, https:\/\/thewarehousedallas.org\/wp-content\/uploads\/2020\/09\/Stark-The-world-becomes-a-private-world-and-shines-like-a-rainbow-1998-577x813.jpg 577w, https:\/\/thewarehousedallas.org\/wp-content\/uploads\/2020\/09\/Stark-The-world-becomes-a-private-world-and-shines-like-a-rainbow-1998-414x583.jpg 414w","width":1419,"height":2000},"artist":{"postID":"2501","fName":"Frances","lName":"Stark","nationality":"American","yearOfBirth":" born 1967"}},{"meta":{"title":"Valparaiso Green","yearOfCreation":"1963","media":"Metallic paint on canvas","dimensions":"78 x 180 inches (198.1 x 457.2 cm)","edition":"","enteredBy":null,"detail":"","collection":"Collection of Robert and Marguerite Hoffman","description":"","isLoanedTo":null,"loanedTo":"","loanLink":"","loanDuration":"","loanExhibition":null,"exhibitions":[{"value":"post:crb_exhibition:275","type":"post","subtype":"crb_exhibition","id":"275"}],"artist":{"postID":"2502","fName":"Frank","lName":"Stella","nationality":"American","yearOfBirth":" born 1936"}},"image":{"src":"https:\/\/thewarehousedallas.org\/wp-content\/uploads\/2020\/09\/Stella-Valparaiso-Green-1963.jpg","srcset":"https:\/\/thewarehousedallas.org\/wp-content\/uploads\/2020\/09\/Stella-Valparaiso-Green-1963.jpg 2242w, https:\/\/thewarehousedallas.org\/wp-content\/uploads\/2020\/09\/Stella-Valparaiso-Green-1963-300x140.jpg 300w, https:\/\/thewarehousedallas.org\/wp-content\/uploads\/2020\/09\/Stella-Valparaiso-Green-1963-1024x478.jpg 1024w, https:\/\/thewarehousedallas.org\/wp-content\/uploads\/2020\/09\/Stella-Valparaiso-Green-1963-768x358.jpg 768w, https:\/\/thewarehousedallas.org\/wp-content\/uploads\/2020\/09\/Stella-Valparaiso-Green-1963-1536x717.jpg 1536w, https:\/\/thewarehousedallas.org\/wp-content\/uploads\/2020\/09\/Stella-Valparaiso-Green-1963-2048x955.jpg 2048w, https:\/\/thewarehousedallas.org\/wp-content\/uploads\/2020\/09\/Stella-Valparaiso-Green-1963-315x147.jpg 315w, https:\/\/thewarehousedallas.org\/wp-content\/uploads\/2020\/09\/Stella-Valparaiso-Green-1963-1920x896.jpg 1920w, https:\/\/thewarehousedallas.org\/wp-content\/uploads\/2020\/09\/Stella-Valparaiso-Green-1963-454x212.jpg 454w, https:\/\/thewarehousedallas.org\/wp-content\/uploads\/2020\/09\/Stella-Valparaiso-Green-1963-714x333.jpg 714w, https:\/\/thewarehousedallas.org\/wp-content\/uploads\/2020\/09\/Stella-Valparaiso-Green-1963-723x337.jpg 723w, https:\/\/thewarehousedallas.org\/wp-content\/uploads\/2020\/09\/Stella-Valparaiso-Green-1963-585x273.jpg 585w, https:\/\/thewarehousedallas.org\/wp-content\/uploads\/2020\/09\/Stella-Valparaiso-Green-1963-577x269.jpg 577w, https:\/\/thewarehousedallas.org\/wp-content\/uploads\/2020\/09\/Stella-Valparaiso-Green-1963-950x443.jpg 950w","width":2242,"height":1046},"artist":{"postID":"2502","fName":"Frank","lName":"Stella","nationality":"American","yearOfBirth":" born 1936"}},{"meta":{"title":"Cube 6 + 3","yearOfCreation":"1968","media":"Lacquer on wood","dimensions":"13 x 13 x 13 inches (33 x 33 x 33 cm)","edition":"","enteredBy":null,"detail":"","collection":"The Rachofsky Collection and the Dallas Museum of Art through the TWO x TWO for AIDS and Art Fund","description":"","isLoanedTo":null,"loanedTo":"","loanLink":"","loanDuration":"","loanExhibition":null,"exhibitions":[{"value":"post:crb_exhibition:268","type":"post","subtype":"crb_exhibition","id":"268"},{"value":"post:crb_exhibition:275","type":"post","subtype":"crb_exhibition","id":"275"},{"value":"post:crb_exhibition:405","type":"post","subtype":"crb_exhibition","id":"405"}],"artist":{"postID":"191","fName":"Jiro","lName":"Takamatsu","nationality":"Japanese","yearOfBirth":" 1936\u20131998"}},"image":{"src":"https:\/\/thewarehousedallas.org\/wp-content\/uploads\/2020\/09\/takamatsu_cube_02-scaled.jpg","srcset":"https:\/\/thewarehousedallas.org\/wp-content\/uploads\/2020\/09\/takamatsu_cube_02-scaled.jpg 2560w, https:\/\/thewarehousedallas.org\/wp-content\/uploads\/2020\/09\/takamatsu_cube_02-300x200.jpg 300w, https:\/\/thewarehousedallas.org\/wp-content\/uploads\/2020\/09\/takamatsu_cube_02-1024x683.jpg 1024w, https:\/\/thewarehousedallas.org\/wp-content\/uploads\/2020\/09\/takamatsu_cube_02-768x512.jpg 768w, https:\/\/thewarehousedallas.org\/wp-content\/uploads\/2020\/09\/takamatsu_cube_02-1536x1024.jpg 1536w, https:\/\/thewarehousedallas.org\/wp-content\/uploads\/2020\/09\/takamatsu_cube_02-2048x1366.jpg 2048w, https:\/\/thewarehousedallas.org\/wp-content\/uploads\/2020\/09\/takamatsu_cube_02-315x210.jpg 315w, https:\/\/thewarehousedallas.org\/wp-content\/uploads\/2020\/09\/takamatsu_cube_02-1920x1280.jpg 1920w, https:\/\/thewarehousedallas.org\/wp-content\/uploads\/2020\/09\/takamatsu_cube_02-454x303.jpg 454w, https:\/\/thewarehousedallas.org\/wp-content\/uploads\/2020\/09\/takamatsu_cube_02-714x476.jpg 714w, https:\/\/thewarehousedallas.org\/wp-content\/uploads\/2020\/09\/takamatsu_cube_02-723x482.jpg 723w, https:\/\/thewarehousedallas.org\/wp-content\/uploads\/2020\/09\/takamatsu_cube_02-585x390.jpg 585w, https:\/\/thewarehousedallas.org\/wp-content\/uploads\/2020\/09\/takamatsu_cube_02-577x385.jpg 577w, https:\/\/thewarehousedallas.org\/wp-content\/uploads\/2020\/09\/takamatsu_cube_02-874x583.jpg 874w","width":2560,"height":1707},"artist":{"postID":"191","fName":"Jiro","lName":"Takamatsu","nationality":"Japanese","yearOfBirth":" 1936\u20131998"}},{"meta":{"title":"Oneness of Concrete","yearOfCreation":"1971","media":"Concrete","dimensions":"10 5\/8 x 19 3\/4 x 19 3\/4 inches (27 x 50.2 x 50.2 cm)","edition":"","enteredBy":null,"detail":"","collection":"The Rachofsky Collection","description":"","isLoanedTo":null,"loanedTo":"","loanLink":"","loanDuration":"","loanExhibition":null,"exhibitions":[{"value":"post:crb_exhibition:268","type":"post","subtype":"crb_exhibition","id":"268"},{"value":"post:crb_exhibition:275","type":"post","subtype":"crb_exhibition","id":"275"},{"value":"post:crb_exhibition:283","type":"post","subtype":"crb_exhibition","id":"283"}],"artist":{"postID":"191","fName":"Jiro","lName":"Takamatsu","nationality":"Japanese","yearOfBirth":" 1936\u20131998"}},"image":{"src":"https:\/\/thewarehousedallas.org\/wp-content\/uploads\/2020\/09\/takamatsu_onenessofc_02-scaled.jpg","srcset":"https:\/\/thewarehousedallas.org\/wp-content\/uploads\/2020\/09\/takamatsu_onenessofc_02-scaled.jpg 2560w, https:\/\/thewarehousedallas.org\/wp-content\/uploads\/2020\/09\/takamatsu_onenessofc_02-300x200.jpg 300w, https:\/\/thewarehousedallas.org\/wp-content\/uploads\/2020\/09\/takamatsu_onenessofc_02-1024x683.jpg 1024w, https:\/\/thewarehousedallas.org\/wp-content\/uploads\/2020\/09\/takamatsu_onenessofc_02-768x512.jpg 768w, https:\/\/thewarehousedallas.org\/wp-content\/uploads\/2020\/09\/takamatsu_onenessofc_02-1536x1024.jpg 1536w, https:\/\/thewarehousedallas.org\/wp-content\/uploads\/2020\/09\/takamatsu_onenessofc_02-2048x1365.jpg 2048w, https:\/\/thewarehousedallas.org\/wp-content\/uploads\/2020\/09\/takamatsu_onenessofc_02-315x210.jpg 315w, https:\/\/thewarehousedallas.org\/wp-content\/uploads\/2020\/09\/takamatsu_onenessofc_02-1920x1280.jpg 1920w, https:\/\/thewarehousedallas.org\/wp-content\/uploads\/2020\/09\/takamatsu_onenessofc_02-454x303.jpg 454w, https:\/\/thewarehousedallas.org\/wp-content\/uploads\/2020\/09\/takamatsu_onenessofc_02-714x476.jpg 714w, https:\/\/thewarehousedallas.org\/wp-content\/uploads\/2020\/09\/takamatsu_onenessofc_02-723x482.jpg 723w, https:\/\/thewarehousedallas.org\/wp-content\/uploads\/2020\/09\/takamatsu_onenessofc_02-585x390.jpg 585w, https:\/\/thewarehousedallas.org\/wp-content\/uploads\/2020\/09\/takamatsu_onenessofc_02-577x385.jpg 577w, https:\/\/thewarehousedallas.org\/wp-content\/uploads\/2020\/09\/takamatsu_onenessofc_02-875x583.jpg 875w","width":2560,"height":1707},"artist":{"postID":"191","fName":"Jiro","lName":"Takamatsu","nationality":"Japanese","yearOfBirth":" 1936\u20131998"}},{"meta":{"title":"Oneness of Paper","yearOfCreation":"1970","media":"Colored paper on Kent paper","dimensions":"24 3\/8 x 16 inches (62 x 40.5 cm)","edition":"","enteredBy":null,"detail":"","collection":"The Rachofsky Collection and the Dallas Museum of Art, gift of Mrs. Jiro Takamatsu","description":"","isLoanedTo":null,"loanedTo":"","loanLink":"","loanDuration":"","loanExhibition":null,"exhibitions":[{"value":"post:crb_exhibition:275","type":"post","subtype":"crb_exhibition","id":"275"},{"value":"post:crb_exhibition:268","type":"post","subtype":"crb_exhibition","id":"268"}],"artist":{"postID":"191","fName":"Jiro","lName":"Takamatsu","nationality":"Japanese","yearOfBirth":" 1936\u20131998"}},"image":{"src":"https:\/\/thewarehousedallas.org\/wp-content\/uploads\/2020\/09\/Takamatsu-Oneness-of-Paper-1970.jpg","srcset":"https:\/\/thewarehousedallas.org\/wp-content\/uploads\/2020\/09\/Takamatsu-Oneness-of-Paper-1970.jpg 1656w, https:\/\/thewarehousedallas.org\/wp-content\/uploads\/2020\/09\/Takamatsu-Oneness-of-Paper-1970-199x300.jpg 199w, https:\/\/thewarehousedallas.org\/wp-content\/uploads\/2020\/09\/Takamatsu-Oneness-of-Paper-1970-678x1024.jpg 678w, https:\/\/thewarehousedallas.org\/wp-content\/uploads\/2020\/09\/Takamatsu-Oneness-of-Paper-1970-768x1159.jpg 768w, https:\/\/thewarehousedallas.org\/wp-content\/uploads\/2020\/09\/Takamatsu-Oneness-of-Paper-1970-1017x1536.jpg 1017w, https:\/\/thewarehousedallas.org\/wp-content\/uploads\/2020\/09\/Takamatsu-Oneness-of-Paper-1970-1357x2048.jpg 1357w, https:\/\/thewarehousedallas.org\/wp-content\/uploads\/2020\/09\/Takamatsu-Oneness-of-Paper-1970-315x476.jpg 315w, https:\/\/thewarehousedallas.org\/wp-content\/uploads\/2020\/09\/Takamatsu-Oneness-of-Paper-1970-454x685.jpg 454w, https:\/\/thewarehousedallas.org\/wp-content\/uploads\/2020\/09\/Takamatsu-Oneness-of-Paper-1970-714x1078.jpg 714w, https:\/\/thewarehousedallas.org\/wp-content\/uploads\/2020\/09\/Takamatsu-Oneness-of-Paper-1970-723x1091.jpg 723w, https:\/\/thewarehousedallas.org\/wp-content\/uploads\/2020\/09\/Takamatsu-Oneness-of-Paper-1970-585x883.jpg 585w, https:\/\/thewarehousedallas.org\/wp-content\/uploads\/2020\/09\/Takamatsu-Oneness-of-Paper-1970-577x871.jpg 577w, https:\/\/thewarehousedallas.org\/wp-content\/uploads\/2020\/09\/Takamatsu-Oneness-of-Paper-1970-386x583.jpg 386w","width":1656,"height":2500},"artist":{"postID":"191","fName":"Jiro","lName":"Takamatsu","nationality":"Japanese","yearOfBirth":" 1936\u20131998"}},{"meta":{"title":"Oneness of Paper","yearOfCreation":"1972","media":"White paper and paper","dimensions":"17 3\/8 x 14 inches (44 x 35.6 cm)","edition":"","enteredBy":null,"detail":"","collection":"The Rachofsky Collection and the Dallas Museum of Art, gift of Mrs. Jiro Takamatsu","description":"","isLoanedTo":null,"loanedTo":"","loanLink":"","loanDuration":"","loanExhibition":null,"exhibitions":[{"value":"post:crb_exhibition:283","type":"post","subtype":"crb_exhibition","id":"283"},{"value":"post:crb_exhibition:268","type":"post","subtype":"crb_exhibition","id":"268"},{"value":"post:crb_exhibition:5106","type":"post","subtype":"crb_exhibition","id":"5106"}],"artist":{"postID":"191","fName":"Jiro","lName":"Takamatsu","nationality":"Japanese","yearOfBirth":" 1936\u20131998"}},"image":{"src":"https:\/\/thewarehousedallas.org\/wp-content\/uploads\/2020\/09\/Takamatsu-Oneness-of-Paper-1972.jpg","srcset":"https:\/\/thewarehousedallas.org\/wp-content\/uploads\/2020\/09\/Takamatsu-Oneness-of-Paper-1972.jpg 2062w, https:\/\/thewarehousedallas.org\/wp-content\/uploads\/2020\/09\/Takamatsu-Oneness-of-Paper-1972-247x300.jpg 247w, https:\/\/thewarehousedallas.org\/wp-content\/uploads\/2020\/09\/Takamatsu-Oneness-of-Paper-1972-845x1024.jpg 845w, https:\/\/thewarehousedallas.org\/wp-content\/uploads\/2020\/09\/Takamatsu-Oneness-of-Paper-1972-768x931.jpg 768w, https:\/\/thewarehousedallas.org\/wp-content\/uploads\/2020\/09\/Takamatsu-Oneness-of-Paper-1972-1267x1536.jpg 1267w, https:\/\/thewarehousedallas.org\/wp-content\/uploads\/2020\/09\/Takamatsu-Oneness-of-Paper-1972-1689x2048.jpg 1689w, https:\/\/thewarehousedallas.org\/wp-content\/uploads\/2020\/09\/Takamatsu-Oneness-of-Paper-1972-315x382.jpg 315w, https:\/\/thewarehousedallas.org\/wp-content\/uploads\/2020\/09\/Takamatsu-Oneness-of-Paper-1972-1920x2328.jpg 1920w, https:\/\/thewarehousedallas.org\/wp-content\/uploads\/2020\/09\/Takamatsu-Oneness-of-Paper-1972-454x550.jpg 454w, https:\/\/thewarehousedallas.org\/wp-content\/uploads\/2020\/09\/Takamatsu-Oneness-of-Paper-1972-714x866.jpg 714w, https:\/\/thewarehousedallas.org\/wp-content\/uploads\/2020\/09\/Takamatsu-Oneness-of-Paper-1972-723x877.jpg 723w, https:\/\/thewarehousedallas.org\/wp-content\/uploads\/2020\/09\/Takamatsu-Oneness-of-Paper-1972-585x709.jpg 585w, https:\/\/thewarehousedallas.org\/wp-content\/uploads\/2020\/09\/Takamatsu-Oneness-of-Paper-1972-577x700.jpg 577w, https:\/\/thewarehousedallas.org\/wp-content\/uploads\/2020\/09\/Takamatsu-Oneness-of-Paper-1972-481x583.jpg 481w","width":2062,"height":2500},"artist":{"postID":"191","fName":"Jiro","lName":"Takamatsu","nationality":"Japanese","yearOfBirth":" 1936\u20131998"}},{"meta":{"title":"Shadow of Nail No. 400","yearOfCreation":"1975","media":"Lacquer and iron nail on wood panel","dimensions":"12 7\/8 x 9 1\/4 x 2 1\/2 inches (32.7 x 23.5 x 6.4 cm)","edition":"","enteredBy":null,"detail":"","collection":"The Rachofsky Collection","description":"","isLoanedTo":null,"loanedTo":"","loanLink":"","loanDuration":"","loanExhibition":null,"exhibitions":[{"value":"post:crb_exhibition:266","type":"post","subtype":"crb_exhibition","id":"266"},{"value":"post:crb_exhibition:268","type":"post","subtype":"crb_exhibition","id":"268"},{"value":"post:crb_exhibition:275","type":"post","subtype":"crb_exhibition","id":"275"},{"value":"post:crb_exhibition:283","type":"post","subtype":"crb_exhibition","id":"283"},{"value":"post:crb_exhibition:4372","type":"post","subtype":"crb_exhibition","id":"4372"},{"value":"post:crb_exhibition:5106","type":"post","subtype":"crb_exhibition","id":"5106"}],"artist":{"postID":"191","fName":"Jiro","lName":"Takamatsu","nationality":"Japanese","yearOfBirth":" 1936\u20131998"}},"image":{"src":"https:\/\/thewarehousedallas.org\/wp-content\/uploads\/2020\/09\/Takamatsu-Shadow-of-Nail-No-400-1975.jpg","srcset":"https:\/\/thewarehousedallas.org\/wp-content\/uploads\/2020\/09\/Takamatsu-Shadow-of-Nail-No-400-1975.jpg 1261w, https:\/\/thewarehousedallas.org\/wp-content\/uploads\/2020\/09\/Takamatsu-Shadow-of-Nail-No-400-1975-223x300.jpg 223w, https:\/\/thewarehousedallas.org\/wp-content\/uploads\/2020\/09\/Takamatsu-Shadow-of-Nail-No-400-1975-760x1024.jpg 760w, https:\/\/thewarehousedallas.org\/wp-content\/uploads\/2020\/09\/Takamatsu-Shadow-of-Nail-No-400-1975-768x1034.jpg 768w, https:\/\/thewarehousedallas.org\/wp-content\/uploads\/2020\/09\/Takamatsu-Shadow-of-Nail-No-400-1975-1141x1536.jpg 1141w, https:\/\/thewarehousedallas.org\/wp-content\/uploads\/2020\/09\/Takamatsu-Shadow-of-Nail-No-400-1975-315x424.jpg 315w, https:\/\/thewarehousedallas.org\/wp-content\/uploads\/2020\/09\/Takamatsu-Shadow-of-Nail-No-400-1975-454x611.jpg 454w, https:\/\/thewarehousedallas.org\/wp-content\/uploads\/2020\/09\/Takamatsu-Shadow-of-Nail-No-400-1975-714x961.jpg 714w, https:\/\/thewarehousedallas.org\/wp-content\/uploads\/2020\/09\/Takamatsu-Shadow-of-Nail-No-400-1975-723x974.jpg 723w, https:\/\/thewarehousedallas.org\/wp-content\/uploads\/2020\/09\/Takamatsu-Shadow-of-Nail-No-400-1975-585x788.jpg 585w, https:\/\/thewarehousedallas.org\/wp-content\/uploads\/2020\/09\/Takamatsu-Shadow-of-Nail-No-400-1975-577x777.jpg 577w, https:\/\/thewarehousedallas.org\/wp-content\/uploads\/2020\/09\/Takamatsu-Shadow-of-Nail-No-400-1975-433x583.jpg 433w","width":1261,"height":1698},"artist":{"postID":"191","fName":"Jiro","lName":"Takamatsu","nationality":"Japanese","yearOfBirth":" 1936\u20131998"}},{"meta":{"title":"Pedestal (P)","yearOfCreation":"2012","media":"MDF and HPL","dimensions":"2 inches x 33 feet 3 inches x 2 inches (5.1 cm x 10.1 m x 5.1 cm)","edition":"","enteredBy":null,"detail":"","collection":"The Rachofsky Collection","description":"","isLoanedTo":null,"loanedTo":"","loanLink":"","loanDuration":"","loanExhibition":null,"exhibitions":[{"value":"post:crb_exhibition:275","type":"post","subtype":"crb_exhibition","id":"275"}],"artist":{"postID":"2511","fName":"Cheyney","lName":"Thompson","nationality":"American","yearOfBirth":" born 1975"}},"image":{"src":"https:\/\/thewarehousedallas.org\/wp-content\/uploads\/2020\/09\/Thompson-Pedestal-P-2012-01.jpg","srcset":"https:\/\/thewarehousedallas.org\/wp-content\/uploads\/2020\/09\/Thompson-Pedestal-P-2012-01.jpg 1784w, https:\/\/thewarehousedallas.org\/wp-content\/uploads\/2020\/09\/Thompson-Pedestal-P-2012-01-214x300.jpg 214w, https:\/\/thewarehousedallas.org\/wp-content\/uploads\/2020\/09\/Thompson-Pedestal-P-2012-01-731x1024.jpg 731w, https:\/\/thewarehousedallas.org\/wp-content\/uploads\/2020\/09\/Thompson-Pedestal-P-2012-01-768x1076.jpg 768w, https:\/\/thewarehousedallas.org\/wp-content\/uploads\/2020\/09\/Thompson-Pedestal-P-2012-01-1096x1536.jpg 1096w, https:\/\/thewarehousedallas.org\/wp-content\/uploads\/2020\/09\/Thompson-Pedestal-P-2012-01-1461x2048.jpg 1461w, https:\/\/thewarehousedallas.org\/wp-content\/uploads\/2020\/09\/Thompson-Pedestal-P-2012-01-315x441.jpg 315w, https:\/\/thewarehousedallas.org\/wp-content\/uploads\/2020\/09\/Thompson-Pedestal-P-2012-01-454x636.jpg 454w, https:\/\/thewarehousedallas.org\/wp-content\/uploads\/2020\/09\/Thompson-Pedestal-P-2012-01-714x1001.jpg 714w, https:\/\/thewarehousedallas.org\/wp-content\/uploads\/2020\/09\/Thompson-Pedestal-P-2012-01-723x1013.jpg 723w, https:\/\/thewarehousedallas.org\/wp-content\/uploads\/2020\/09\/Thompson-Pedestal-P-2012-01-585x820.jpg 585w, https:\/\/thewarehousedallas.org\/wp-content\/uploads\/2020\/09\/Thompson-Pedestal-P-2012-01-577x809.jpg 577w, https:\/\/thewarehousedallas.org\/wp-content\/uploads\/2020\/09\/Thompson-Pedestal-P-2012-01-416x583.jpg 416w","width":1784,"height":2500},"artist":{"postID":"2511","fName":"Cheyney","lName":"Thompson","nationality":"American","yearOfBirth":" born 1975"}},{"meta":{"title":"Pedestal (P)","yearOfCreation":"2012","media":"MDF and HPL","dimensions":"2 inches x 33 feet 3 inches x 2 inches (5.1 cm x 10.1 m x 5.1 cm)","edition":"","enteredBy":null,"detail":"[detail]","collection":"The Rachofsky Collection","description":"","isLoanedTo":null,"loanedTo":"","loanLink":"","loanDuration":"","loanExhibition":null,"exhibitions":[{"value":"post:crb_exhibition:275","type":"post","subtype":"crb_exhibition","id":"275"}],"artist":{"postID":"2511","fName":"Cheyney","lName":"Thompson","nationality":"American","yearOfBirth":" born 1975"}},"image":{"src":"https:\/\/thewarehousedallas.org\/wp-content\/uploads\/2020\/09\/Thompson-Pedestal-P-2012-02.jpg","srcset":"https:\/\/thewarehousedallas.org\/wp-content\/uploads\/2020\/09\/Thompson-Pedestal-P-2012-02.jpg 2500w, https:\/\/thewarehousedallas.org\/wp-content\/uploads\/2020\/09\/Thompson-Pedestal-P-2012-02-300x200.jpg 300w, https:\/\/thewarehousedallas.org\/wp-content\/uploads\/2020\/09\/Thompson-Pedestal-P-2012-02-1024x683.jpg 1024w, https:\/\/thewarehousedallas.org\/wp-content\/uploads\/2020\/09\/Thompson-Pedestal-P-2012-02-768x512.jpg 768w, https:\/\/thewarehousedallas.org\/wp-content\/uploads\/2020\/09\/Thompson-Pedestal-P-2012-02-1536x1024.jpg 1536w, https:\/\/thewarehousedallas.org\/wp-content\/uploads\/2020\/09\/Thompson-Pedestal-P-2012-02-2048x1366.jpg 2048w, https:\/\/thewarehousedallas.org\/wp-content\/uploads\/2020\/09\/Thompson-Pedestal-P-2012-02-315x210.jpg 315w, https:\/\/thewarehousedallas.org\/wp-content\/uploads\/2020\/09\/Thompson-Pedestal-P-2012-02-1920x1280.jpg 1920w, https:\/\/thewarehousedallas.org\/wp-content\/uploads\/2020\/09\/Thompson-Pedestal-P-2012-02-454x303.jpg 454w, https:\/\/thewarehousedallas.org\/wp-content\/uploads\/2020\/09\/Thompson-Pedestal-P-2012-02-714x476.jpg 714w, https:\/\/thewarehousedallas.org\/wp-content\/uploads\/2020\/09\/Thompson-Pedestal-P-2012-02-723x482.jpg 723w, https:\/\/thewarehousedallas.org\/wp-content\/uploads\/2020\/09\/Thompson-Pedestal-P-2012-02-585x390.jpg 585w, https:\/\/thewarehousedallas.org\/wp-content\/uploads\/2020\/09\/Thompson-Pedestal-P-2012-02-577x385.jpg 577w, https:\/\/thewarehousedallas.org\/wp-content\/uploads\/2020\/09\/Thompson-Pedestal-P-2012-02-874x583.jpg 874w","width":2500,"height":1667},"artist":{"postID":"2511","fName":"Cheyney","lName":"Thompson","nationality":"American","yearOfBirth":" born 1975"}},{"meta":{"title":"Valley Forge","yearOfCreation":"1963","media":"Acrylic on wood","dimensions":"60 1\/2 x 60 1\/4 x 12 inches (153.7 x 153 x 30.5 cm)","edition":"","enteredBy":null,"detail":"","collection":"The Rachofsky Collection","description":"","isLoanedTo":null,"loanedTo":"","loanLink":"","loanDuration":"","loanExhibition":null,"exhibitions":[{"value":"post:crb_exhibition:266","type":"post","subtype":"crb_exhibition","id":"266"},{"value":"post:crb_exhibition:275","type":"post","subtype":"crb_exhibition","id":"275"},{"value":"post:crb_exhibition:4372","type":"post","subtype":"crb_exhibition","id":"4372"}],"artist":{"postID":"2516","fName":"Anne","lName":"Truitt","nationality":"American","yearOfBirth":" 1921\u20132004"}},"image":{"src":"https:\/\/thewarehousedallas.org\/wp-content\/uploads\/2020\/09\/Truitt-Valley-Forge-1963.jpg","srcset":"https:\/\/thewarehousedallas.org\/wp-content\/uploads\/2020\/09\/Truitt-Valley-Forge-1963.jpg 1600w, https:\/\/thewarehousedallas.org\/wp-content\/uploads\/2020\/09\/Truitt-Valley-Forge-1963-200x300.jpg 200w, https:\/\/thewarehousedallas.org\/wp-content\/uploads\/2020\/09\/Truitt-Valley-Forge-1963-683x1024.jpg 683w, https:\/\/thewarehousedallas.org\/wp-content\/uploads\/2020\/09\/Truitt-Valley-Forge-1963-768x1152.jpg 768w, https:\/\/thewarehousedallas.org\/wp-content\/uploads\/2020\/09\/Truitt-Valley-Forge-1963-1024x1536.jpg 1024w, https:\/\/thewarehousedallas.org\/wp-content\/uploads\/2020\/09\/Truitt-Valley-Forge-1963-1365x2048.jpg 1365w, https:\/\/thewarehousedallas.org\/wp-content\/uploads\/2020\/09\/Truitt-Valley-Forge-1963-315x473.jpg 315w, https:\/\/thewarehousedallas.org\/wp-content\/uploads\/2020\/09\/Truitt-Valley-Forge-1963-454x681.jpg 454w, https:\/\/thewarehousedallas.org\/wp-content\/uploads\/2020\/09\/Truitt-Valley-Forge-1963-714x1071.jpg 714w, https:\/\/thewarehousedallas.org\/wp-content\/uploads\/2020\/09\/Truitt-Valley-Forge-1963-723x1085.jpg 723w, https:\/\/thewarehousedallas.org\/wp-content\/uploads\/2020\/09\/Truitt-Valley-Forge-1963-585x878.jpg 585w, https:\/\/thewarehousedallas.org\/wp-content\/uploads\/2020\/09\/Truitt-Valley-Forge-1963-577x866.jpg 577w, https:\/\/thewarehousedallas.org\/wp-content\/uploads\/2020\/09\/Truitt-Valley-Forge-1963-389x583.jpg 389w","width":1600,"height":2400},"artist":{"postID":"2516","fName":"Anne","lName":"Truitt","nationality":"American","yearOfBirth":" 1921\u20132004"}},{"meta":{"title":"1st Wire Bridge","yearOfCreation":"1971","media":"Wire and nails","dimensions":"37 1\/2 x 38 1\/2 inches (95.2 x 97.8 cm)","edition":"","enteredBy":null,"detail":"","collection":"The Rachofsky Collection","description":"","isLoanedTo":null,"loanedTo":"","loanLink":"","loanDuration":"","loanExhibition":null,"exhibitions":[{"value":"post:crb_exhibition:275","type":"post","subtype":"crb_exhibition","id":"275"}],"artist":{"postID":"2517","fName":"Richard","lName":"Tuttle","nationality":"American","yearOfBirth":" born 1941"}},"image":{"src":"https:\/\/thewarehousedallas.org\/wp-content\/uploads\/2020\/09\/Tuttle-1st-Wire-Bridge-1971.jpg","srcset":"https:\/\/thewarehousedallas.org\/wp-content\/uploads\/2020\/09\/Tuttle-1st-Wire-Bridge-1971.jpg 2500w, https:\/\/thewarehousedallas.org\/wp-content\/uploads\/2020\/09\/Tuttle-1st-Wire-Bridge-1971-300x249.jpg 300w, https:\/\/thewarehousedallas.org\/wp-content\/uploads\/2020\/09\/Tuttle-1st-Wire-Bridge-1971-1024x850.jpg 1024w, https:\/\/thewarehousedallas.org\/wp-content\/uploads\/2020\/09\/Tuttle-1st-Wire-Bridge-1971-768x637.jpg 768w, https:\/\/thewarehousedallas.org\/wp-content\/uploads\/2020\/09\/Tuttle-1st-Wire-Bridge-1971-1536x1275.jpg 1536w, https:\/\/thewarehousedallas.org\/wp-content\/uploads\/2020\/09\/Tuttle-1st-Wire-Bridge-1971-2048x1700.jpg 2048w, https:\/\/thewarehousedallas.org\/wp-content\/uploads\/2020\/09\/Tuttle-1st-Wire-Bridge-1971-315x261.jpg 315w, https:\/\/thewarehousedallas.org\/wp-content\/uploads\/2020\/09\/Tuttle-1st-Wire-Bridge-1971-1920x1594.jpg 1920w, https:\/\/thewarehousedallas.org\/wp-content\/uploads\/2020\/09\/Tuttle-1st-Wire-Bridge-1971-454x377.jpg 454w, https:\/\/thewarehousedallas.org\/wp-content\/uploads\/2020\/09\/Tuttle-1st-Wire-Bridge-1971-714x593.jpg 714w, https:\/\/thewarehousedallas.org\/wp-content\/uploads\/2020\/09\/Tuttle-1st-Wire-Bridge-1971-723x600.jpg 723w, https:\/\/thewarehousedallas.org\/wp-content\/uploads\/2020\/09\/Tuttle-1st-Wire-Bridge-1971-585x486.jpg 585w, https:\/\/thewarehousedallas.org\/wp-content\/uploads\/2020\/09\/Tuttle-1st-Wire-Bridge-1971-577x479.jpg 577w, https:\/\/thewarehousedallas.org\/wp-content\/uploads\/2020\/09\/Tuttle-1st-Wire-Bridge-1971-702x583.jpg 702w","width":2500,"height":2075},"artist":{"postID":"2517","fName":"Richard","lName":"Tuttle","nationality":"American","yearOfBirth":" born 1941"}},{"meta":{"title":"1st Wire Bridge","yearOfCreation":"1971","media":"Wire and nails","dimensions":"37 1\/2 x 38 1\/2 inches (95.2 x 97.8 cm)","edition":"","enteredBy":null,"detail":"(detail)","collection":"The Rachofsky Collection","description":"","isLoanedTo":null,"loanedTo":"","loanLink":"","loanDuration":"","loanExhibition":null,"exhibitions":[{"value":"post:crb_exhibition:275","type":"post","subtype":"crb_exhibition","id":"275"}],"artist":{"postID":"2517","fName":"Richard","lName":"Tuttle","nationality":"American","yearOfBirth":" born 1941"}},"image":{"src":"https:\/\/thewarehousedallas.org\/wp-content\/uploads\/2020\/09\/Tuttle-1st-Wire-Bridge-1971-detail01.jpg","srcset":"https:\/\/thewarehousedallas.org\/wp-content\/uploads\/2020\/09\/Tuttle-1st-Wire-Bridge-1971-detail01.jpg 1667w, https:\/\/thewarehousedallas.org\/wp-content\/uploads\/2020\/09\/Tuttle-1st-Wire-Bridge-1971-detail01-200x300.jpg 200w, https:\/\/thewarehousedallas.org\/wp-content\/uploads\/2020\/09\/Tuttle-1st-Wire-Bridge-1971-detail01-683x1024.jpg 683w, https:\/\/thewarehousedallas.org\/wp-content\/uploads\/2020\/09\/Tuttle-1st-Wire-Bridge-1971-detail01-768x1152.jpg 768w, https:\/\/thewarehousedallas.org\/wp-content\/uploads\/2020\/09\/Tuttle-1st-Wire-Bridge-1971-detail01-1024x1536.jpg 1024w, https:\/\/thewarehousedallas.org\/wp-content\/uploads\/2020\/09\/Tuttle-1st-Wire-Bridge-1971-detail01-1366x2048.jpg 1366w, https:\/\/thewarehousedallas.org\/wp-content\/uploads\/2020\/09\/Tuttle-1st-Wire-Bridge-1971-detail01-315x472.jpg 315w, https:\/\/thewarehousedallas.org\/wp-content\/uploads\/2020\/09\/Tuttle-1st-Wire-Bridge-1971-detail01-454x681.jpg 454w, https:\/\/thewarehousedallas.org\/wp-content\/uploads\/2020\/09\/Tuttle-1st-Wire-Bridge-1971-detail01-714x1071.jpg 714w, https:\/\/thewarehousedallas.org\/wp-content\/uploads\/2020\/09\/Tuttle-1st-Wire-Bridge-1971-detail01-723x1084.jpg 723w, https:\/\/thewarehousedallas.org\/wp-content\/uploads\/2020\/09\/Tuttle-1st-Wire-Bridge-1971-detail01-585x877.jpg 585w, https:\/\/thewarehousedallas.org\/wp-content\/uploads\/2020\/09\/Tuttle-1st-Wire-Bridge-1971-detail01-577x865.jpg 577w, https:\/\/thewarehousedallas.org\/wp-content\/uploads\/2020\/09\/Tuttle-1st-Wire-Bridge-1971-detail01-389x583.jpg 389w","width":1667,"height":2500},"artist":{"postID":"2517","fName":"Richard","lName":"Tuttle","nationality":"American","yearOfBirth":" born 1941"}},{"meta":{"title":"1st Wire Bridge","yearOfCreation":"1971","media":"Wire and nails","dimensions":"37 1\/2 x 38 1\/2 inches (95.2 x 97.8 cm)","edition":"","enteredBy":null,"detail":"(detail)","collection":"The Rachofsky Collection","description":"","isLoanedTo":null,"loanedTo":"","loanLink":"","loanDuration":"","loanExhibition":null,"exhibitions":[{"value":"post:crb_exhibition:275","type":"post","subtype":"crb_exhibition","id":"275"}],"artist":{"postID":"2517","fName":"Richard","lName":"Tuttle","nationality":"American","yearOfBirth":" born 1941"}},"image":{"src":"https:\/\/thewarehousedallas.org\/wp-content\/uploads\/2020\/09\/Tuttle-1st-Wire-Bridge-1971-detail02.jpg","srcset":"https:\/\/thewarehousedallas.org\/wp-content\/uploads\/2020\/09\/Tuttle-1st-Wire-Bridge-1971-detail02.jpg 1667w, https:\/\/thewarehousedallas.org\/wp-content\/uploads\/2020\/09\/Tuttle-1st-Wire-Bridge-1971-detail02-200x300.jpg 200w, https:\/\/thewarehousedallas.org\/wp-content\/uploads\/2020\/09\/Tuttle-1st-Wire-Bridge-1971-detail02-683x1024.jpg 683w, https:\/\/thewarehousedallas.org\/wp-content\/uploads\/2020\/09\/Tuttle-1st-Wire-Bridge-1971-detail02-768x1152.jpg 768w, https:\/\/thewarehousedallas.org\/wp-content\/uploads\/2020\/09\/Tuttle-1st-Wire-Bridge-1971-detail02-1024x1536.jpg 1024w, https:\/\/thewarehousedallas.org\/wp-content\/uploads\/2020\/09\/Tuttle-1st-Wire-Bridge-1971-detail02-1366x2048.jpg 1366w, https:\/\/thewarehousedallas.org\/wp-content\/uploads\/2020\/09\/Tuttle-1st-Wire-Bridge-1971-detail02-315x472.jpg 315w, https:\/\/thewarehousedallas.org\/wp-content\/uploads\/2020\/09\/Tuttle-1st-Wire-Bridge-1971-detail02-454x681.jpg 454w, https:\/\/thewarehousedallas.org\/wp-content\/uploads\/2020\/09\/Tuttle-1st-Wire-Bridge-1971-detail02-714x1071.jpg 714w, https:\/\/thewarehousedallas.org\/wp-content\/uploads\/2020\/09\/Tuttle-1st-Wire-Bridge-1971-detail02-723x1084.jpg 723w, https:\/\/thewarehousedallas.org\/wp-content\/uploads\/2020\/09\/Tuttle-1st-Wire-Bridge-1971-detail02-585x877.jpg 585w, https:\/\/thewarehousedallas.org\/wp-content\/uploads\/2020\/09\/Tuttle-1st-Wire-Bridge-1971-detail02-577x865.jpg 577w, https:\/\/thewarehousedallas.org\/wp-content\/uploads\/2020\/09\/Tuttle-1st-Wire-Bridge-1971-detail02-389x583.jpg 389w","width":1667,"height":2500},"artist":{"postID":"2517","fName":"Richard","lName":"Tuttle","nationality":"American","yearOfBirth":" born 1941"}},{"meta":{"title":"Equals","yearOfCreation":"1964\u20131965","media":"Acrylic on plywood","dimensions":"39 x 47 1\/4 x 1 1\/2 inches (99.1 x 120 x 3.8 cm)","edition":"","enteredBy":null,"detail":"","collection":"Collection of Marguerite and Robert Hoffman","description":"","isLoanedTo":null,"loanedTo":"","loanLink":"","loanDuration":"","loanExhibition":null,"exhibitions":[{"value":"post:crb_exhibition:275","type":"post","subtype":"crb_exhibition","id":"275"},{"value":"post:crb_exhibition:283","type":"post","subtype":"crb_exhibition","id":"283"}],"artist":{"postID":"2517","fName":"Richard","lName":"Tuttle","nationality":"American","yearOfBirth":" born 1941"}},"image":{"src":"https:\/\/thewarehousedallas.org\/wp-content\/uploads\/2020\/09\/Tuttle-Equals-1964-65.jpg","srcset":"https:\/\/thewarehousedallas.org\/wp-content\/uploads\/2020\/09\/Tuttle-Equals-1964-65.jpg 1868w, https:\/\/thewarehousedallas.org\/wp-content\/uploads\/2020\/09\/Tuttle-Equals-1964-65-300x247.jpg 300w, https:\/\/thewarehousedallas.org\/wp-content\/uploads\/2020\/09\/Tuttle-Equals-1964-65-1024x843.jpg 1024w, https:\/\/thewarehousedallas.org\/wp-content\/uploads\/2020\/09\/Tuttle-Equals-1964-65-768x632.jpg 768w, https:\/\/thewarehousedallas.org\/wp-content\/uploads\/2020\/09\/Tuttle-Equals-1964-65-1536x1264.jpg 1536w, https:\/\/thewarehousedallas.org\/wp-content\/uploads\/2020\/09\/Tuttle-Equals-1964-65-315x259.jpg 315w, https:\/\/thewarehousedallas.org\/wp-content\/uploads\/2020\/09\/Tuttle-Equals-1964-65-454x374.jpg 454w, https:\/\/thewarehousedallas.org\/wp-content\/uploads\/2020\/09\/Tuttle-Equals-1964-65-714x587.jpg 714w, https:\/\/thewarehousedallas.org\/wp-content\/uploads\/2020\/09\/Tuttle-Equals-1964-65-723x595.jpg 723w, https:\/\/thewarehousedallas.org\/wp-content\/uploads\/2020\/09\/Tuttle-Equals-1964-65-585x481.jpg 585w, https:\/\/thewarehousedallas.org\/wp-content\/uploads\/2020\/09\/Tuttle-Equals-1964-65-577x475.jpg 577w, https:\/\/thewarehousedallas.org\/wp-content\/uploads\/2020\/09\/Tuttle-Equals-1964-65-709x583.jpg 709w","width":1868,"height":1537},"artist":{"postID":"2517","fName":"Richard","lName":"Tuttle","nationality":"American","yearOfBirth":" born 1941"}},{"meta":{"title":"Sail","yearOfCreation":"1964","media":"Acrylic on wood","dimensions":"10 x 40 x 3 inches (25.4 x 101.6 x 7.6 cm)","edition":"","enteredBy":null,"detail":"","collection":"The Rose Collection","description":"","isLoanedTo":null,"loanedTo":"","loanLink":"","loanDuration":"","loanExhibition":null,"exhibitions":[{"value":"post:crb_exhibition:275","type":"post","subtype":"crb_exhibition","id":"275"}],"artist":{"postID":"2517","fName":"Richard","lName":"Tuttle","nationality":"American","yearOfBirth":" born 1941"}},"image":{"src":"https:\/\/thewarehousedallas.org\/wp-content\/uploads\/2020\/09\/Tuttle-Sail-1964.jpg","srcset":"https:\/\/thewarehousedallas.org\/wp-content\/uploads\/2020\/09\/Tuttle-Sail-1964.jpg 2500w, https:\/\/thewarehousedallas.org\/wp-content\/uploads\/2020\/09\/Tuttle-Sail-1964-300x200.jpg 300w, https:\/\/thewarehousedallas.org\/wp-content\/uploads\/2020\/09\/Tuttle-Sail-1964-1024x683.jpg 1024w, https:\/\/thewarehousedallas.org\/wp-content\/uploads\/2020\/09\/Tuttle-Sail-1964-768x512.jpg 768w, https:\/\/thewarehousedallas.org\/wp-content\/uploads\/2020\/09\/Tuttle-Sail-1964-1536x1024.jpg 1536w, https:\/\/thewarehousedallas.org\/wp-content\/uploads\/2020\/09\/Tuttle-Sail-1964-2048x1366.jpg 2048w, https:\/\/thewarehousedallas.org\/wp-content\/uploads\/2020\/09\/Tuttle-Sail-1964-315x210.jpg 315w, https:\/\/thewarehousedallas.org\/wp-content\/uploads\/2020\/09\/Tuttle-Sail-1964-1920x1280.jpg 1920w, https:\/\/thewarehousedallas.org\/wp-content\/uploads\/2020\/09\/Tuttle-Sail-1964-454x303.jpg 454w, https:\/\/thewarehousedallas.org\/wp-content\/uploads\/2020\/09\/Tuttle-Sail-1964-714x476.jpg 714w, https:\/\/thewarehousedallas.org\/wp-content\/uploads\/2020\/09\/Tuttle-Sail-1964-723x482.jpg 723w, https:\/\/thewarehousedallas.org\/wp-content\/uploads\/2020\/09\/Tuttle-Sail-1964-585x390.jpg 585w, https:\/\/thewarehousedallas.org\/wp-content\/uploads\/2020\/09\/Tuttle-Sail-1964-577x385.jpg 577w, https:\/\/thewarehousedallas.org\/wp-content\/uploads\/2020\/09\/Tuttle-Sail-1964-874x583.jpg 874w","width":2500,"height":1667},"artist":{"postID":"2517","fName":"Richard","lName":"Tuttle","nationality":"American","yearOfBirth":" born 1941"}},{"meta":{"title":"Slide #1","yearOfCreation":"2002","media":"Oil on canvas","dimensions":"80 1\/8 x 52 3\/4 inches (203.5 x 134 cm)","edition":"","enteredBy":null,"detail":"","collection":"The Rachofsky Collection","description":"","isLoanedTo":null,"loanedTo":"","loanLink":"","loanDuration":"","loanExhibition":null,"exhibitions":[{"value":"post:crb_exhibition:275","type":"post","subtype":"crb_exhibition","id":"275"},{"value":"post:crb_exhibition:279","type":"post","subtype":"crb_exhibition","id":"279"},{"value":"post:crb_exhibition:283","type":"post","subtype":"crb_exhibition","id":"283"},{"value":"post:crb_exhibition:5106","type":"post","subtype":"crb_exhibition","id":"5106"}],"artist":{"postID":"2518","fName":"Luc","lName":"Tuymans","nationality":"Belgian","yearOfBirth":" born 1958"}},"image":{"src":"https:\/\/thewarehousedallas.org\/wp-content\/uploads\/2020\/09\/Tuymans_l_slide1.jpg","srcset":"https:\/\/thewarehousedallas.org\/wp-content\/uploads\/2020\/09\/Tuymans_l_slide1.jpg 1575w, https:\/\/thewarehousedallas.org\/wp-content\/uploads\/2020\/09\/Tuymans_l_slide1-204x300.jpg 204w, https:\/\/thewarehousedallas.org\/wp-content\/uploads\/2020\/09\/Tuymans_l_slide1-696x1024.jpg 696w, https:\/\/thewarehousedallas.org\/wp-content\/uploads\/2020\/09\/Tuymans_l_slide1-768x1129.jpg 768w, https:\/\/thewarehousedallas.org\/wp-content\/uploads\/2020\/09\/Tuymans_l_slide1-1045x1536.jpg 1045w, https:\/\/thewarehousedallas.org\/wp-content\/uploads\/2020\/09\/Tuymans_l_slide1-1393x2048.jpg 1393w, https:\/\/thewarehousedallas.org\/wp-content\/uploads\/2020\/09\/Tuymans_l_slide1-315x463.jpg 315w, https:\/\/thewarehousedallas.org\/wp-content\/uploads\/2020\/09\/Tuymans_l_slide1-454x668.jpg 454w, https:\/\/thewarehousedallas.org\/wp-content\/uploads\/2020\/09\/Tuymans_l_slide1-714x1050.jpg 714w, https:\/\/thewarehousedallas.org\/wp-content\/uploads\/2020\/09\/Tuymans_l_slide1-723x1063.jpg 723w, https:\/\/thewarehousedallas.org\/wp-content\/uploads\/2020\/09\/Tuymans_l_slide1-585x860.jpg 585w, https:\/\/thewarehousedallas.org\/wp-content\/uploads\/2020\/09\/Tuymans_l_slide1-577x848.jpg 577w, https:\/\/thewarehousedallas.org\/wp-content\/uploads\/2020\/09\/Tuymans_l_slide1-396x583.jpg 396w","width":1575,"height":2316},"artist":{"postID":"2518","fName":"Luc","lName":"Tuymans","nationality":"Belgian","yearOfBirth":" born 1958"}},{"meta":{"title":"Weisses Phantom (White Phantom)","yearOfCreation":"1962","media":"Painted nails and oil on canvas mounted on panel","dimensions":"43 3\/8 x 78 3\/4 inches (110.2 x 200 cm)","edition":"","enteredBy":null,"detail":"","collection":"","description":"","isLoanedTo":null,"loanedTo":"","loanLink":"","loanDuration":"","loanExhibition":null,"exhibitions":[{"value":"post:crb_exhibition:275","type":"post","subtype":"crb_exhibition","id":"275"},{"value":"post:crb_exhibition:405","type":"post","subtype":"crb_exhibition","id":"405"}],"artist":{"postID":"194","fName":"G\u00fcnther","lName":"Uecker","nationality":"German","yearOfBirth":"born 1930"}},"image":{"src":"https:\/\/thewarehousedallas.org\/wp-content\/uploads\/2020\/09\/Uecker-Weisses-Phantom_White-Phantom-1962.jpg","srcset":"https:\/\/thewarehousedallas.org\/wp-content\/uploads\/2020\/09\/Uecker-Weisses-Phantom_White-Phantom-1962.jpg 2500w, https:\/\/thewarehousedallas.org\/wp-content\/uploads\/2020\/09\/Uecker-Weisses-Phantom_White-Phantom-1962-300x168.jpg 300w, https:\/\/thewarehousedallas.org\/wp-content\/uploads\/2020\/09\/Uecker-Weisses-Phantom_White-Phantom-1962-1024x574.jpg 1024w, https:\/\/thewarehousedallas.org\/wp-content\/uploads\/2020\/09\/Uecker-Weisses-Phantom_White-Phantom-1962-768x431.jpg 768w, https:\/\/thewarehousedallas.org\/wp-content\/uploads\/2020\/09\/Uecker-Weisses-Phantom_White-Phantom-1962-1536x861.jpg 1536w, https:\/\/thewarehousedallas.org\/wp-content\/uploads\/2020\/09\/Uecker-Weisses-Phantom_White-Phantom-1962-2048x1149.jpg 2048w, https:\/\/thewarehousedallas.org\/wp-content\/uploads\/2020\/09\/Uecker-Weisses-Phantom_White-Phantom-1962-315x177.jpg 315w, https:\/\/thewarehousedallas.org\/wp-content\/uploads\/2020\/09\/Uecker-Weisses-Phantom_White-Phantom-1962-1920x1077.jpg 1920w, https:\/\/thewarehousedallas.org\/wp-content\/uploads\/2020\/09\/Uecker-Weisses-Phantom_White-Phantom-1962-454x255.jpg 454w, https:\/\/thewarehousedallas.org\/wp-content\/uploads\/2020\/09\/Uecker-Weisses-Phantom_White-Phantom-1962-714x400.jpg 714w, https:\/\/thewarehousedallas.org\/wp-content\/uploads\/2020\/09\/Uecker-Weisses-Phantom_White-Phantom-1962-723x405.jpg 723w, https:\/\/thewarehousedallas.org\/wp-content\/uploads\/2020\/09\/Uecker-Weisses-Phantom_White-Phantom-1962-585x328.jpg 585w, https:\/\/thewarehousedallas.org\/wp-content\/uploads\/2020\/09\/Uecker-Weisses-Phantom_White-Phantom-1962-577x324.jpg 577w, https:\/\/thewarehousedallas.org\/wp-content\/uploads\/2020\/09\/Uecker-Weisses-Phantom_White-Phantom-1962-950x533.jpg 950w","width":2500,"height":1402},"artist":{"postID":"194","fName":"G\u00fcnther","lName":"Uecker","nationality":"German","yearOfBirth":"born 1930"}},{"meta":{"title":"Necklace","yearOfCreation":"1977","media":"Gold","dimensions":"7 1\/4 x 8 1\/4 x 3\/4 inches (18.4 x 21 x 1.9 cm)","edition":"","enteredBy":null,"detail":"","collection":"Dallas Museum of Art, gift of Edward W. and Deedie Potter Rose, formerly Inge Asenbaum Collection, Gallery Am Graben in Vienna","description":"","isLoanedTo":null,"loanedTo":"","loanLink":"","loanDuration":"","loanExhibition":null,"exhibitions":[{"value":"post:crb_exhibition:275","type":"post","subtype":"crb_exhibition","id":"275"}],"artist":{"postID":"2522","fName":"David","lName":"Watkins","nationality":"British","yearOfBirth":" born 1940"}},"image":{"src":"https:\/\/thewarehousedallas.org\/wp-content\/uploads\/2020\/09\/Watkins-Necklace-1977.jpg","srcset":"https:\/\/thewarehousedallas.org\/wp-content\/uploads\/2020\/09\/Watkins-Necklace-1977.jpg 1872w, https:\/\/thewarehousedallas.org\/wp-content\/uploads\/2020\/09\/Watkins-Necklace-1977-300x286.jpg 300w, https:\/\/thewarehousedallas.org\/wp-content\/uploads\/2020\/09\/Watkins-Necklace-1977-1024x975.jpg 1024w, https:\/\/thewarehousedallas.org\/wp-content\/uploads\/2020\/09\/Watkins-Necklace-1977-768x731.jpg 768w, https:\/\/thewarehousedallas.org\/wp-content\/uploads\/2020\/09\/Watkins-Necklace-1977-1536x1462.jpg 1536w, https:\/\/thewarehousedallas.org\/wp-content\/uploads\/2020\/09\/Watkins-Necklace-1977-315x300.jpg 315w, https:\/\/thewarehousedallas.org\/wp-content\/uploads\/2020\/09\/Watkins-Necklace-1977-454x432.jpg 454w, https:\/\/thewarehousedallas.org\/wp-content\/uploads\/2020\/09\/Watkins-Necklace-1977-714x680.jpg 714w, https:\/\/thewarehousedallas.org\/wp-content\/uploads\/2020\/09\/Watkins-Necklace-1977-723x688.jpg 723w, https:\/\/thewarehousedallas.org\/wp-content\/uploads\/2020\/09\/Watkins-Necklace-1977-585x557.jpg 585w, https:\/\/thewarehousedallas.org\/wp-content\/uploads\/2020\/09\/Watkins-Necklace-1977-577x549.jpg 577w, https:\/\/thewarehousedallas.org\/wp-content\/uploads\/2020\/09\/Watkins-Necklace-1977-612x583.jpg 612w","width":1872,"height":1782},"artist":{"postID":"2522","fName":"David","lName":"Watkins","nationality":"British","yearOfBirth":" born 1940"}},{"meta":{"title":"Untitled (Air Bed)","yearOfCreation":"1992","media":"Plastic and polystyrene","dimensions":"8 5\/8 x 47 1\/4 x 76 3\/8 inches (21.9 x 120 x 194 cm)","edition":"","enteredBy":null,"detail":"","collection":"Collection of Robert and Marguerite Hoffman","description":"","isLoanedTo":null,"loanedTo":"","loanLink":"","loanDuration":"","loanExhibition":null,"exhibitions":[{"value":"post:crb_exhibition:275","type":"post","subtype":"crb_exhibition","id":"275"}],"artist":{"postID":"2527","fName":"Rachel","lName":"Whiteread","nationality":"British","yearOfBirth":" born 1963"}},"image":{"src":"https:\/\/thewarehousedallas.org\/wp-content\/uploads\/2020\/09\/Whiteread-Untitled-Airbed-1992.jpg","srcset":"https:\/\/thewarehousedallas.org\/wp-content\/uploads\/2020\/09\/Whiteread-Untitled-Airbed-1992.jpg 2500w, https:\/\/thewarehousedallas.org\/wp-content\/uploads\/2020\/09\/Whiteread-Untitled-Airbed-1992-300x182.jpg 300w, https:\/\/thewarehousedallas.org\/wp-content\/uploads\/2020\/09\/Whiteread-Untitled-Airbed-1992-1024x620.jpg 1024w, https:\/\/thewarehousedallas.org\/wp-content\/uploads\/2020\/09\/Whiteread-Untitled-Airbed-1992-768x465.jpg 768w, https:\/\/thewarehousedallas.org\/wp-content\/uploads\/2020\/09\/Whiteread-Untitled-Airbed-1992-1536x930.jpg 1536w, https:\/\/thewarehousedallas.org\/wp-content\/uploads\/2020\/09\/Whiteread-Untitled-Airbed-1992-2048x1239.jpg 2048w, https:\/\/thewarehousedallas.org\/wp-content\/uploads\/2020\/09\/Whiteread-Untitled-Airbed-1992-315x191.jpg 315w, https:\/\/thewarehousedallas.org\/wp-content\/uploads\/2020\/09\/Whiteread-Untitled-Airbed-1992-1920x1162.jpg 1920w, https:\/\/thewarehousedallas.org\/wp-content\/uploads\/2020\/09\/Whiteread-Untitled-Airbed-1992-454x275.jpg 454w, https:\/\/thewarehousedallas.org\/wp-content\/uploads\/2020\/09\/Whiteread-Untitled-Airbed-1992-714x432.jpg 714w, https:\/\/thewarehousedallas.org\/wp-content\/uploads\/2020\/09\/Whiteread-Untitled-Airbed-1992-723x438.jpg 723w, https:\/\/thewarehousedallas.org\/wp-content\/uploads\/2020\/09\/Whiteread-Untitled-Airbed-1992-585x354.jpg 585w, https:\/\/thewarehousedallas.org\/wp-content\/uploads\/2020\/09\/Whiteread-Untitled-Airbed-1992-577x349.jpg 577w, https:\/\/thewarehousedallas.org\/wp-content\/uploads\/2020\/09\/Whiteread-Untitled-Airbed-1992-950x575.jpg 950w","width":2500,"height":1513},"artist":{"postID":"2527","fName":"Rachel","lName":"Whiteread","nationality":"British","yearOfBirth":" born 1963"}},{"meta":{"title":"Untitled","yearOfCreation":"1975\u20131978","media":"Sixty ceramic sculptures and wooden board","dimensions":"Overall: 32 x 32 inches (81.3 x 81.3 cm); vitrine: 38 x 35 x 35 inches (96.5 x 88.9 x 88.9 cm)","edition":"","enteredBy":null,"detail":"","collection":"Collection of Marguerite Steed Hoffman","description":"","isLoanedTo":null,"loanedTo":"","loanLink":"","loanDuration":"","loanExhibition":null,"exhibitions":[{"value":"post:crb_exhibition:275","type":"post","subtype":"crb_exhibition","id":"275"}],"artist":{"postID":"2528","fName":"Hannah","lName":"Wilke","nationality":"American","yearOfBirth":" 1940\u20131993"}},"image":{"src":"https:\/\/thewarehousedallas.org\/wp-content\/uploads\/2020\/09\/Wilke-Untitled-1975-78.jpg","srcset":"https:\/\/thewarehousedallas.org\/wp-content\/uploads\/2020\/09\/Wilke-Untitled-1975-78.jpg 2500w, https:\/\/thewarehousedallas.org\/wp-content\/uploads\/2020\/09\/Wilke-Untitled-1975-78-300x200.jpg 300w, https:\/\/thewarehousedallas.org\/wp-content\/uploads\/2020\/09\/Wilke-Untitled-1975-78-1024x684.jpg 1024w, https:\/\/thewarehousedallas.org\/wp-content\/uploads\/2020\/09\/Wilke-Untitled-1975-78-768x513.jpg 768w, https:\/\/thewarehousedallas.org\/wp-content\/uploads\/2020\/09\/Wilke-Untitled-1975-78-1536x1026.jpg 1536w, https:\/\/thewarehousedallas.org\/wp-content\/uploads\/2020\/09\/Wilke-Untitled-1975-78-2048x1368.jpg 2048w, https:\/\/thewarehousedallas.org\/wp-content\/uploads\/2020\/09\/Wilke-Untitled-1975-78-315x210.jpg 315w, https:\/\/thewarehousedallas.org\/wp-content\/uploads\/2020\/09\/Wilke-Untitled-1975-78-1920x1283.jpg 1920w, https:\/\/thewarehousedallas.org\/wp-content\/uploads\/2020\/09\/Wilke-Untitled-1975-78-454x303.jpg 454w, https:\/\/thewarehousedallas.org\/wp-content\/uploads\/2020\/09\/Wilke-Untitled-1975-78-714x477.jpg 714w, https:\/\/thewarehousedallas.org\/wp-content\/uploads\/2020\/09\/Wilke-Untitled-1975-78-723x483.jpg 723w, https:\/\/thewarehousedallas.org\/wp-content\/uploads\/2020\/09\/Wilke-Untitled-1975-78-585x391.jpg 585w, https:\/\/thewarehousedallas.org\/wp-content\/uploads\/2020\/09\/Wilke-Untitled-1975-78-577x385.jpg 577w, https:\/\/thewarehousedallas.org\/wp-content\/uploads\/2020\/09\/Wilke-Untitled-1975-78-873x583.jpg 873w","width":2500,"height":1670},"artist":{"postID":"2528","fName":"Hannah","lName":"Wilke","nationality":"American","yearOfBirth":" 1940\u20131993"}},{"meta":{"title":"Untitled","yearOfCreation":"1975\u20131978","media":"Sixty ceramic sculptures and wooden board","dimensions":"Overall: 32 x 32 inches (81.3 x 81.3 cm); vitrine: 38 x 35 x 35 inches (96.5 x 88.9 x 88.9 cm)","edition":"","enteredBy":null,"detail":"(detail)","collection":"Collection of Marguerite Steed Hoffman","description":"","isLoanedTo":null,"loanedTo":"","loanLink":"","loanDuration":"","loanExhibition":null,"exhibitions":[{"value":"post:crb_exhibition:275","type":"post","subtype":"crb_exhibition","id":"275"}],"artist":{"postID":"2528","fName":"Hannah","lName":"Wilke","nationality":"American","yearOfBirth":" 1940\u20131993"}},"image":{"src":"https:\/\/thewarehousedallas.org\/wp-content\/uploads\/2020\/09\/Wilke-Untitled-1975-78-detail.jpg","srcset":"https:\/\/thewarehousedallas.org\/wp-content\/uploads\/2020\/09\/Wilke-Untitled-1975-78-detail.jpg 2500w, https:\/\/thewarehousedallas.org\/wp-content\/uploads\/2020\/09\/Wilke-Untitled-1975-78-detail-300x200.jpg 300w, https:\/\/thewarehousedallas.org\/wp-content\/uploads\/2020\/09\/Wilke-Untitled-1975-78-detail-1024x683.jpg 1024w, https:\/\/thewarehousedallas.org\/wp-content\/uploads\/2020\/09\/Wilke-Untitled-1975-78-detail-768x512.jpg 768w, https:\/\/thewarehousedallas.org\/wp-content\/uploads\/2020\/09\/Wilke-Untitled-1975-78-detail-1536x1024.jpg 1536w, https:\/\/thewarehousedallas.org\/wp-content\/uploads\/2020\/09\/Wilke-Untitled-1975-78-detail-2048x1366.jpg 2048w, https:\/\/thewarehousedallas.org\/wp-content\/uploads\/2020\/09\/Wilke-Untitled-1975-78-detail-315x210.jpg 315w, https:\/\/thewarehousedallas.org\/wp-content\/uploads\/2020\/09\/Wilke-Untitled-1975-78-detail-1920x1280.jpg 1920w, https:\/\/thewarehousedallas.org\/wp-content\/uploads\/2020\/09\/Wilke-Untitled-1975-78-detail-454x303.jpg 454w, https:\/\/thewarehousedallas.org\/wp-content\/uploads\/2020\/09\/Wilke-Untitled-1975-78-detail-714x476.jpg 714w, https:\/\/thewarehousedallas.org\/wp-content\/uploads\/2020\/09\/Wilke-Untitled-1975-78-detail-723x482.jpg 723w, https:\/\/thewarehousedallas.org\/wp-content\/uploads\/2020\/09\/Wilke-Untitled-1975-78-detail-585x390.jpg 585w, https:\/\/thewarehousedallas.org\/wp-content\/uploads\/2020\/09\/Wilke-Untitled-1975-78-detail-577x385.jpg 577w, https:\/\/thewarehousedallas.org\/wp-content\/uploads\/2020\/09\/Wilke-Untitled-1975-78-detail-874x583.jpg 874w","width":2500,"height":1667},"artist":{"postID":"2528","fName":"Hannah","lName":"Wilke","nationality":"American","yearOfBirth":" 1940\u20131993"}},{"meta":{"title":"Burnt Paper Piece","yearOfCreation":"1981\u20131982","media":"Wood, reams of paper, and hydrostone","dimensions":"32 1\/8 x 32 1\/8 x 32 1\/8 inches (81.6 x 81.6 x 81.6 cm)","edition":"","enteredBy":null,"detail":"","collection":"Collection of Robert and Marguerite Hoffman","description":"","isLoanedTo":null,"loanedTo":"","loanLink":"","loanDuration":"","loanExhibition":null,"exhibitions":[{"value":"post:crb_exhibition:275","type":"post","subtype":"crb_exhibition","id":"275"}],"artist":{"postID":"2532","fName":"Jackie","lName":"Winsor","nationality":"American","yearOfBirth":" born Canada 1941"}},"image":{"src":"https:\/\/thewarehousedallas.org\/wp-content\/uploads\/2020\/09\/Winsor-Burnt-Paper-Piece-1981-82.jpg","srcset":"https:\/\/thewarehousedallas.org\/wp-content\/uploads\/2020\/09\/Winsor-Burnt-Paper-Piece-1981-82.jpg 2400w, https:\/\/thewarehousedallas.org\/wp-content\/uploads\/2020\/09\/Winsor-Burnt-Paper-Piece-1981-82-300x200.jpg 300w, https:\/\/thewarehousedallas.org\/wp-content\/uploads\/2020\/09\/Winsor-Burnt-Paper-Piece-1981-82-1024x683.jpg 1024w, https:\/\/thewarehousedallas.org\/wp-content\/uploads\/2020\/09\/Winsor-Burnt-Paper-Piece-1981-82-768x512.jpg 768w, https:\/\/thewarehousedallas.org\/wp-content\/uploads\/2020\/09\/Winsor-Burnt-Paper-Piece-1981-82-1536x1024.jpg 1536w, https:\/\/thewarehousedallas.org\/wp-content\/uploads\/2020\/09\/Winsor-Burnt-Paper-Piece-1981-82-2048x1365.jpg 2048w, https:\/\/thewarehousedallas.org\/wp-content\/uploads\/2020\/09\/Winsor-Burnt-Paper-Piece-1981-82-315x210.jpg 315w, https:\/\/thewarehousedallas.org\/wp-content\/uploads\/2020\/09\/Winsor-Burnt-Paper-Piece-1981-82-1920x1280.jpg 1920w, https:\/\/thewarehousedallas.org\/wp-content\/uploads\/2020\/09\/Winsor-Burnt-Paper-Piece-1981-82-454x303.jpg 454w, https:\/\/thewarehousedallas.org\/wp-content\/uploads\/2020\/09\/Winsor-Burnt-Paper-Piece-1981-82-714x476.jpg 714w, https:\/\/thewarehousedallas.org\/wp-content\/uploads\/2020\/09\/Winsor-Burnt-Paper-Piece-1981-82-723x482.jpg 723w, https:\/\/thewarehousedallas.org\/wp-content\/uploads\/2020\/09\/Winsor-Burnt-Paper-Piece-1981-82-585x390.jpg 585w, https:\/\/thewarehousedallas.org\/wp-content\/uploads\/2020\/09\/Winsor-Burnt-Paper-Piece-1981-82-577x385.jpg 577w, https:\/\/thewarehousedallas.org\/wp-content\/uploads\/2020\/09\/Winsor-Burnt-Paper-Piece-1981-82-875x583.jpg 875w","width":2400,"height":1600},"artist":{"postID":"2532","fName":"Jackie","lName":"Winsor","nationality":"American","yearOfBirth":" born Canada 1941"}},{"meta":{"title":"Untitled","yearOfCreation":"1990","media":"Enamel and acrylic on aluminum","dimensions":"96 x 64 inches (243.8 x 162.6 cm)","edition":"","enteredBy":null,"detail":"","collection":"Collection of Marguerite Steed Hoffman","description":"","isLoanedTo":null,"loanedTo":"","loanLink":"","loanDuration":"","loanExhibition":null,"exhibitions":[{"value":"post:crb_exhibition:275","type":"post","subtype":"crb_exhibition","id":"275"}],"artist":{"postID":"2535","fName":"Christopher","lName":"Wool","nationality":"American","yearOfBirth":" born 1955"}},"image":{"src":"https:\/\/thewarehousedallas.org\/wp-content\/uploads\/2020\/09\/Wool.jpg","srcset":"https:\/\/thewarehousedallas.org\/wp-content\/uploads\/2020\/09\/Wool.jpg 1700w, https:\/\/thewarehousedallas.org\/wp-content\/uploads\/2020\/09\/Wool-211x300.jpg 211w, https:\/\/thewarehousedallas.org\/wp-content\/uploads\/2020\/09\/Wool-721x1024.jpg 721w, https:\/\/thewarehousedallas.org\/wp-content\/uploads\/2020\/09\/Wool-768x1090.jpg 768w, https:\/\/thewarehousedallas.org\/wp-content\/uploads\/2020\/09\/Wool-1082x1536.jpg 1082w, https:\/\/thewarehousedallas.org\/wp-content\/uploads\/2020\/09\/Wool-1443x2048.jpg 1443w, https:\/\/thewarehousedallas.org\/wp-content\/uploads\/2020\/09\/Wool-315x447.jpg 315w, https:\/\/thewarehousedallas.org\/wp-content\/uploads\/2020\/09\/Wool-454x644.jpg 454w, https:\/\/thewarehousedallas.org\/wp-content\/uploads\/2020\/09\/Wool-714x1013.jpg 714w, https:\/\/thewarehousedallas.org\/wp-content\/uploads\/2020\/09\/Wool-723x1026.jpg 723w, https:\/\/thewarehousedallas.org\/wp-content\/uploads\/2020\/09\/Wool-585x830.jpg 585w, https:\/\/thewarehousedallas.org\/wp-content\/uploads\/2020\/09\/Wool-577x819.jpg 577w, https:\/\/thewarehousedallas.org\/wp-content\/uploads\/2020\/09\/Wool-411x583.jpg 411w","width":1700,"height":2413},"artist":{"postID":"2535","fName":"Christopher","lName":"Wool","nationality":"American","yearOfBirth":" born 1955"}},{"meta":{"title":"Work","yearOfCreation":"1965","media":"Oil on canvas","dimensions":"71 x 90 inches (180.3 x 228.6 cm)","edition":"","enteredBy":null,"detail":"","collection":"The Rachofsky Collection","description":"","isLoanedTo":null,"loanedTo":"","loanLink":"","loanDuration":"","loanExhibition":null,"exhibitions":[{"value":"post:crb_exhibition:268","type":"post","subtype":"crb_exhibition","id":"268"},{"value":"post:crb_exhibition:275","type":"post","subtype":"crb_exhibition","id":"275"}],"artist":{"postID":"2539","fName":"Jiro","lName":"Yoshihara","nationality":"Japanese","yearOfBirth":" 1905\u20131972"}},"image":{"src":"https:\/\/thewarehousedallas.org\/wp-content\/uploads\/2020\/09\/yoshihara_work1965_0.jpg","srcset":"https:\/\/thewarehousedallas.org\/wp-content\/uploads\/2020\/09\/yoshihara_work1965_0.jpg 1700w, https:\/\/thewarehousedallas.org\/wp-content\/uploads\/2020\/09\/yoshihara_work1965_0-300x244.jpg 300w, https:\/\/thewarehousedallas.org\/wp-content\/uploads\/2020\/09\/yoshihara_work1965_0-1024x832.jpg 1024w, https:\/\/thewarehousedallas.org\/wp-content\/uploads\/2020\/09\/yoshihara_work1965_0-768x624.jpg 768w, https:\/\/thewarehousedallas.org\/wp-content\/uploads\/2020\/09\/yoshihara_work1965_0-1536x1248.jpg 1536w, https:\/\/thewarehousedallas.org\/wp-content\/uploads\/2020\/09\/yoshihara_work1965_0-315x256.jpg 315w, https:\/\/thewarehousedallas.org\/wp-content\/uploads\/2020\/09\/yoshihara_work1965_0-454x369.jpg 454w, https:\/\/thewarehousedallas.org\/wp-content\/uploads\/2020\/09\/yoshihara_work1965_0-714x580.jpg 714w, https:\/\/thewarehousedallas.org\/wp-content\/uploads\/2020\/09\/yoshihara_work1965_0-723x587.jpg 723w, https:\/\/thewarehousedallas.org\/wp-content\/uploads\/2020\/09\/yoshihara_work1965_0-585x475.jpg 585w, https:\/\/thewarehousedallas.org\/wp-content\/uploads\/2020\/09\/yoshihara_work1965_0-577x469.jpg 577w, https:\/\/thewarehousedallas.org\/wp-content\/uploads\/2020\/09\/yoshihara_work1965_0-718x583.jpg 718w","width":1700,"height":1381},"artist":{"postID":"2539","fName":"Jiro","lName":"Yoshihara","nationality":"Japanese","yearOfBirth":" 1905\u20131972"}},{"meta":{"title":"Untitled Mosaic (Three Figures)","yearOfCreation":"1972","media":"Acrylic, cotton, and Rhoplex on canvas","dimensions":"60 x 60 inches (152.4 x 152.4 cm)","edition":"","enteredBy":null,"detail":"","collection":"The Rachofsky Collection","description":"","isLoanedTo":null,"loanedTo":"","loanLink":"","loanDuration":"","loanExhibition":null,"exhibitions":[{"value":"post:crb_exhibition:275","type":"post","subtype":"crb_exhibition","id":"275"},{"value":"post:crb_exhibition:5106","type":"post","subtype":"crb_exhibition","id":"5106"}],"artist":{"postID":"209","fName":"Joe","lName":"Zucker","nationality":"American","yearOfBirth":" born 1941"}},"image":{"src":"https:\/\/thewarehousedallas.org\/wp-content\/uploads\/2020\/09\/Zucker-Untitled-Mosaic-Three-Figures-1972.jpg","srcset":"https:\/\/thewarehousedallas.org\/wp-content\/uploads\/2020\/09\/Zucker-Untitled-Mosaic-Three-Figures-1972.jpg 1713w, https:\/\/thewarehousedallas.org\/wp-content\/uploads\/2020\/09\/Zucker-Untitled-Mosaic-Three-Figures-1972-300x300.jpg 300w, https:\/\/thewarehousedallas.org\/wp-content\/uploads\/2020\/09\/Zucker-Untitled-Mosaic-Three-Figures-1972-1024x1022.jpg 1024w, https:\/\/thewarehousedallas.org\/wp-content\/uploads\/2020\/09\/Zucker-Untitled-Mosaic-Three-Figures-1972-150x150.jpg 150w, https:\/\/thewarehousedallas.org\/wp-content\/uploads\/2020\/09\/Zucker-Untitled-Mosaic-Three-Figures-1972-768x766.jpg 768w, https:\/\/thewarehousedallas.org\/wp-content\/uploads\/2020\/09\/Zucker-Untitled-Mosaic-Three-Figures-1972-1536x1532.jpg 1536w, https:\/\/thewarehousedallas.org\/wp-content\/uploads\/2020\/09\/Zucker-Untitled-Mosaic-Three-Figures-1972-315x314.jpg 315w, https:\/\/thewarehousedallas.org\/wp-content\/uploads\/2020\/09\/Zucker-Untitled-Mosaic-Three-Figures-1972-454x453.jpg 454w, https:\/\/thewarehousedallas.org\/wp-content\/uploads\/2020\/09\/Zucker-Untitled-Mosaic-Three-Figures-1972-714x712.jpg 714w, https:\/\/thewarehousedallas.org\/wp-content\/uploads\/2020\/09\/Zucker-Untitled-Mosaic-Three-Figures-1972-723x721.jpg 723w, https:\/\/thewarehousedallas.org\/wp-content\/uploads\/2020\/09\/Zucker-Untitled-Mosaic-Three-Figures-1972-585x584.jpg 585w, https:\/\/thewarehousedallas.org\/wp-content\/uploads\/2020\/09\/Zucker-Untitled-Mosaic-Three-Figures-1972-577x576.jpg 577w, https:\/\/thewarehousedallas.org\/wp-content\/uploads\/2020\/09\/Zucker-Untitled-Mosaic-Three-Figures-1972-584x583.jpg 584w","width":1713,"height":1709},"artist":{"postID":"209","fName":"Joe","lName":"Zucker","nationality":"American","yearOfBirth":" born 1941"}}]
Geometries On and Off the Grid: Art from 1950 to the Present examines geometry in the art of the postwar period and its evolution from an increasingly reductivist language in the 1950s and 60s to one that was re-envisioned in the 1960s and 70s as a means of reincorporating the figure and representations of identity into vanguard art. This history, which has been principally told from an American perspective, is explored here with the work of 112 artists from 18 countries in North America, Europe, Latin America, and Asia, spanning 7 decades of art making. By proposing at times unorthodox lineages and combining works from cultures that are not commonly displayed side by side, the exhibition aims to provide fresh insights into the history of postwar art.Geometries On and Off the Grid draws works from The Rachofsky Collection, The Rose Collection, The Collection of Marguerite Steed Hoffman, the Dallas Museum of Art, and the collections of Amy and Vernon Faulconer and Sharon and Michael Young.

Allan Schwartzman
Exhibition Curator

This exhibition is a program of The Warehouse, a project initiated by Vernon Faulconer and Howard Rachofsky to open new dialogues about postwar Modern and contemporary art.

On view February 2 – November 30, 2015.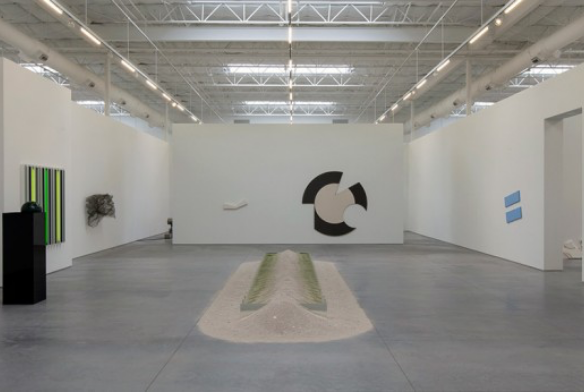 [{"image":{"src":"https:\/\/thewarehousedallas.org\/wp-content\/uploads\/2020\/08\/mg_1049-web.jpg","srcset":"https:\/\/thewarehousedallas.org\/wp-content\/uploads\/2020\/08\/mg_1049-web.jpg 1200w, https:\/\/thewarehousedallas.org\/wp-content\/uploads\/2020\/08\/mg_1049-web-300x200.jpg 300w, https:\/\/thewarehousedallas.org\/wp-content\/uploads\/2020\/08\/mg_1049-web-1024x683.jpg 1024w, https:\/\/thewarehousedallas.org\/wp-content\/uploads\/2020\/08\/mg_1049-web-768x512.jpg 768w, https:\/\/thewarehousedallas.org\/wp-content\/uploads\/2020\/08\/mg_1049-web-315x210.jpg 315w, https:\/\/thewarehousedallas.org\/wp-content\/uploads\/2020\/08\/mg_1049-web-454x303.jpg 454w, https:\/\/thewarehousedallas.org\/wp-content\/uploads\/2020\/08\/mg_1049-web-714x476.jpg 714w, https:\/\/thewarehousedallas.org\/wp-content\/uploads\/2020\/08\/mg_1049-web-723x482.jpg 723w, https:\/\/thewarehousedallas.org\/wp-content\/uploads\/2020\/08\/mg_1049-web-585x390.jpg 585w, https:\/\/thewarehousedallas.org\/wp-content\/uploads\/2020\/08\/mg_1049-web-577x385.jpg 577w, https:\/\/thewarehousedallas.org\/wp-content\/uploads\/2020\/08\/mg_1049-web-875x583.jpg 875w","width":1200,"height":800},"caption":"<i>Geometries On and Off the Grid: Art from 1950 to the Present<\/i>, 2015<br>Gallery 1: work by Dan Flavin, Anne Truitt, Charlotte Posenenske, Ellsworth Kelly (2 works), Donald Judd, and Ellsworth Kelly"},{"image":{"src":"https:\/\/thewarehousedallas.org\/wp-content\/uploads\/2020\/08\/mg_1062-web.jpg","srcset":"https:\/\/thewarehousedallas.org\/wp-content\/uploads\/2020\/08\/mg_1062-web.jpg 1200w, https:\/\/thewarehousedallas.org\/wp-content\/uploads\/2020\/08\/mg_1062-web-300x200.jpg 300w, https:\/\/thewarehousedallas.org\/wp-content\/uploads\/2020\/08\/mg_1062-web-1024x683.jpg 1024w, https:\/\/thewarehousedallas.org\/wp-content\/uploads\/2020\/08\/mg_1062-web-768x512.jpg 768w, https:\/\/thewarehousedallas.org\/wp-content\/uploads\/2020\/08\/mg_1062-web-315x210.jpg 315w, https:\/\/thewarehousedallas.org\/wp-content\/uploads\/2020\/08\/mg_1062-web-454x303.jpg 454w, https:\/\/thewarehousedallas.org\/wp-content\/uploads\/2020\/08\/mg_1062-web-714x476.jpg 714w, https:\/\/thewarehousedallas.org\/wp-content\/uploads\/2020\/08\/mg_1062-web-723x482.jpg 723w, https:\/\/thewarehousedallas.org\/wp-content\/uploads\/2020\/08\/mg_1062-web-585x390.jpg 585w, https:\/\/thewarehousedallas.org\/wp-content\/uploads\/2020\/08\/mg_1062-web-577x385.jpg 577w, https:\/\/thewarehousedallas.org\/wp-content\/uploads\/2020\/08\/mg_1062-web-875x583.jpg 875w","width":1200,"height":800},"caption":"<i>Geometries On and Off the Grid: Art from 1950 to the Present<\/i>, 2015<br>Gallery 1: work by Dan Flavin, Anne Truitt, Charlotte Posenenske, Ellsworth Kelly (2 works), Donald Judd, and Ellsworth Kelly"},{"image":{"src":"https:\/\/thewarehousedallas.org\/wp-content\/uploads\/2020\/08\/mg_1116-web.jpg","srcset":"https:\/\/thewarehousedallas.org\/wp-content\/uploads\/2020\/08\/mg_1116-web.jpg 1200w, https:\/\/thewarehousedallas.org\/wp-content\/uploads\/2020\/08\/mg_1116-web-300x200.jpg 300w, https:\/\/thewarehousedallas.org\/wp-content\/uploads\/2020\/08\/mg_1116-web-1024x683.jpg 1024w, https:\/\/thewarehousedallas.org\/wp-content\/uploads\/2020\/08\/mg_1116-web-768x512.jpg 768w, https:\/\/thewarehousedallas.org\/wp-content\/uploads\/2020\/08\/mg_1116-web-315x210.jpg 315w, https:\/\/thewarehousedallas.org\/wp-content\/uploads\/2020\/08\/mg_1116-web-454x303.jpg 454w, https:\/\/thewarehousedallas.org\/wp-content\/uploads\/2020\/08\/mg_1116-web-714x476.jpg 714w, https:\/\/thewarehousedallas.org\/wp-content\/uploads\/2020\/08\/mg_1116-web-723x482.jpg 723w, https:\/\/thewarehousedallas.org\/wp-content\/uploads\/2020\/08\/mg_1116-web-585x390.jpg 585w, https:\/\/thewarehousedallas.org\/wp-content\/uploads\/2020\/08\/mg_1116-web-577x385.jpg 577w, https:\/\/thewarehousedallas.org\/wp-content\/uploads\/2020\/08\/mg_1116-web-875x583.jpg 875w","width":1200,"height":800},"caption":"<i>Geometries On and Off the Grid: Art from 1950 to the Present<\/i>, 2015<br>Gallery 1: work by Ellsworth Kelly, Frank Stella, and Donald Judd"},{"image":{"src":"https:\/\/thewarehousedallas.org\/wp-content\/uploads\/2020\/08\/mg_1139-web.jpg","srcset":"https:\/\/thewarehousedallas.org\/wp-content\/uploads\/2020\/08\/mg_1139-web.jpg 1200w, https:\/\/thewarehousedallas.org\/wp-content\/uploads\/2020\/08\/mg_1139-web-300x200.jpg 300w, https:\/\/thewarehousedallas.org\/wp-content\/uploads\/2020\/08\/mg_1139-web-1024x683.jpg 1024w, https:\/\/thewarehousedallas.org\/wp-content\/uploads\/2020\/08\/mg_1139-web-768x512.jpg 768w, https:\/\/thewarehousedallas.org\/wp-content\/uploads\/2020\/08\/mg_1139-web-315x210.jpg 315w, https:\/\/thewarehousedallas.org\/wp-content\/uploads\/2020\/08\/mg_1139-web-454x303.jpg 454w, https:\/\/thewarehousedallas.org\/wp-content\/uploads\/2020\/08\/mg_1139-web-714x476.jpg 714w, https:\/\/thewarehousedallas.org\/wp-content\/uploads\/2020\/08\/mg_1139-web-723x482.jpg 723w, https:\/\/thewarehousedallas.org\/wp-content\/uploads\/2020\/08\/mg_1139-web-585x390.jpg 585w, https:\/\/thewarehousedallas.org\/wp-content\/uploads\/2020\/08\/mg_1139-web-577x385.jpg 577w, https:\/\/thewarehousedallas.org\/wp-content\/uploads\/2020\/08\/mg_1139-web-875x583.jpg 875w","width":1200,"height":800},"caption":"<i>Geometries On and Off the Grid: Art from 1950 to the Present<\/i>, 2015<br>Gallery 1: work by Anne Truitt, Charlotte Posenenske, and Ellsworth Kelly\n"},{"image":{"src":"https:\/\/thewarehousedallas.org\/wp-content\/uploads\/2020\/08\/mg_1098-web.jpg","srcset":"https:\/\/thewarehousedallas.org\/wp-content\/uploads\/2020\/08\/mg_1098-web.jpg 1200w, https:\/\/thewarehousedallas.org\/wp-content\/uploads\/2020\/08\/mg_1098-web-300x200.jpg 300w, https:\/\/thewarehousedallas.org\/wp-content\/uploads\/2020\/08\/mg_1098-web-1024x683.jpg 1024w, https:\/\/thewarehousedallas.org\/wp-content\/uploads\/2020\/08\/mg_1098-web-768x512.jpg 768w, https:\/\/thewarehousedallas.org\/wp-content\/uploads\/2020\/08\/mg_1098-web-315x210.jpg 315w, https:\/\/thewarehousedallas.org\/wp-content\/uploads\/2020\/08\/mg_1098-web-454x303.jpg 454w, https:\/\/thewarehousedallas.org\/wp-content\/uploads\/2020\/08\/mg_1098-web-714x476.jpg 714w, https:\/\/thewarehousedallas.org\/wp-content\/uploads\/2020\/08\/mg_1098-web-723x482.jpg 723w, https:\/\/thewarehousedallas.org\/wp-content\/uploads\/2020\/08\/mg_1098-web-585x390.jpg 585w, https:\/\/thewarehousedallas.org\/wp-content\/uploads\/2020\/08\/mg_1098-web-577x385.jpg 577w, https:\/\/thewarehousedallas.org\/wp-content\/uploads\/2020\/08\/mg_1098-web-875x583.jpg 875w","width":1200,"height":800},"caption":"<i>Geometries On and Off the Grid: Art from 1950 to the Present<\/i>, 2015<br>Gallery 1: work by Ellsworth Kelly and Donald Judd<br>Also pictured Gallery 2: work by Piero Manzoni, Barnett Newman, and Agnes Martin (3 works)\n"},{"image":{"src":"https:\/\/thewarehousedallas.org\/wp-content\/uploads\/2020\/08\/mg_3165-web.jpg","srcset":"https:\/\/thewarehousedallas.org\/wp-content\/uploads\/2020\/08\/mg_3165-web.jpg 1200w, https:\/\/thewarehousedallas.org\/wp-content\/uploads\/2020\/08\/mg_3165-web-300x200.jpg 300w, https:\/\/thewarehousedallas.org\/wp-content\/uploads\/2020\/08\/mg_3165-web-1024x683.jpg 1024w, https:\/\/thewarehousedallas.org\/wp-content\/uploads\/2020\/08\/mg_3165-web-768x512.jpg 768w, https:\/\/thewarehousedallas.org\/wp-content\/uploads\/2020\/08\/mg_3165-web-315x210.jpg 315w, https:\/\/thewarehousedallas.org\/wp-content\/uploads\/2020\/08\/mg_3165-web-454x303.jpg 454w, https:\/\/thewarehousedallas.org\/wp-content\/uploads\/2020\/08\/mg_3165-web-714x476.jpg 714w, https:\/\/thewarehousedallas.org\/wp-content\/uploads\/2020\/08\/mg_3165-web-723x482.jpg 723w, https:\/\/thewarehousedallas.org\/wp-content\/uploads\/2020\/08\/mg_3165-web-585x390.jpg 585w, https:\/\/thewarehousedallas.org\/wp-content\/uploads\/2020\/08\/mg_3165-web-577x385.jpg 577w, https:\/\/thewarehousedallas.org\/wp-content\/uploads\/2020\/08\/mg_3165-web-875x583.jpg 875w","width":1200,"height":800},"caption":"<i>Geometries On and Off the Grid: Art from 1950 to the Present<\/i>, 2015<br>Gallery 2: work by Piero Manzoni, Barnett Newman, Donald Judd, and Charlotte Posenenske\n"},{"image":{"src":"https:\/\/thewarehousedallas.org\/wp-content\/uploads\/2020\/08\/mg_3174-web.jpg","srcset":"https:\/\/thewarehousedallas.org\/wp-content\/uploads\/2020\/08\/mg_3174-web.jpg 1200w, https:\/\/thewarehousedallas.org\/wp-content\/uploads\/2020\/08\/mg_3174-web-300x200.jpg 300w, https:\/\/thewarehousedallas.org\/wp-content\/uploads\/2020\/08\/mg_3174-web-1024x683.jpg 1024w, https:\/\/thewarehousedallas.org\/wp-content\/uploads\/2020\/08\/mg_3174-web-768x512.jpg 768w, https:\/\/thewarehousedallas.org\/wp-content\/uploads\/2020\/08\/mg_3174-web-315x210.jpg 315w, https:\/\/thewarehousedallas.org\/wp-content\/uploads\/2020\/08\/mg_3174-web-454x303.jpg 454w, https:\/\/thewarehousedallas.org\/wp-content\/uploads\/2020\/08\/mg_3174-web-714x476.jpg 714w, https:\/\/thewarehousedallas.org\/wp-content\/uploads\/2020\/08\/mg_3174-web-723x482.jpg 723w, https:\/\/thewarehousedallas.org\/wp-content\/uploads\/2020\/08\/mg_3174-web-585x390.jpg 585w, https:\/\/thewarehousedallas.org\/wp-content\/uploads\/2020\/08\/mg_3174-web-577x385.jpg 577w, https:\/\/thewarehousedallas.org\/wp-content\/uploads\/2020\/08\/mg_3174-web-875x583.jpg 875w","width":1200,"height":800},"caption":"<i>Geometries On and Off the Grid: Art from 1950 to the Present<\/i>, 2015<br>Gallery 2: work by Agnes Martin (3 works), Donald Judd, and Robert Ryman"},{"image":{"src":"https:\/\/thewarehousedallas.org\/wp-content\/uploads\/2020\/08\/mg_1163-web.jpg","srcset":"https:\/\/thewarehousedallas.org\/wp-content\/uploads\/2020\/08\/mg_1163-web.jpg 1200w, https:\/\/thewarehousedallas.org\/wp-content\/uploads\/2020\/08\/mg_1163-web-300x200.jpg 300w, https:\/\/thewarehousedallas.org\/wp-content\/uploads\/2020\/08\/mg_1163-web-1024x683.jpg 1024w, https:\/\/thewarehousedallas.org\/wp-content\/uploads\/2020\/08\/mg_1163-web-768x512.jpg 768w, https:\/\/thewarehousedallas.org\/wp-content\/uploads\/2020\/08\/mg_1163-web-315x210.jpg 315w, https:\/\/thewarehousedallas.org\/wp-content\/uploads\/2020\/08\/mg_1163-web-454x303.jpg 454w, https:\/\/thewarehousedallas.org\/wp-content\/uploads\/2020\/08\/mg_1163-web-714x476.jpg 714w, https:\/\/thewarehousedallas.org\/wp-content\/uploads\/2020\/08\/mg_1163-web-723x482.jpg 723w, https:\/\/thewarehousedallas.org\/wp-content\/uploads\/2020\/08\/mg_1163-web-585x390.jpg 585w, https:\/\/thewarehousedallas.org\/wp-content\/uploads\/2020\/08\/mg_1163-web-577x385.jpg 577w, https:\/\/thewarehousedallas.org\/wp-content\/uploads\/2020\/08\/mg_1163-web-875x583.jpg 875w","width":1200,"height":800},"caption":"<i>Geometries On and Off the Grid: Art from 1950 to the Present<\/i>, 2015<br>Gallery 3: work by Giovanni Anselmo, Robert Irwin, Alan Saret, Richard Tuttle, Robert Smithson, Michael Heizer, Richard Tuttle (2 works), and Nobuo Sekine"},{"image":{"src":"https:\/\/thewarehousedallas.org\/wp-content\/uploads\/2020\/08\/mg_1332-web.jpg","srcset":"https:\/\/thewarehousedallas.org\/wp-content\/uploads\/2020\/08\/mg_1332-web.jpg 1200w, https:\/\/thewarehousedallas.org\/wp-content\/uploads\/2020\/08\/mg_1332-web-200x300.jpg 200w, https:\/\/thewarehousedallas.org\/wp-content\/uploads\/2020\/08\/mg_1332-web-683x1024.jpg 683w, https:\/\/thewarehousedallas.org\/wp-content\/uploads\/2020\/08\/mg_1332-web-768x1152.jpg 768w, https:\/\/thewarehousedallas.org\/wp-content\/uploads\/2020\/08\/mg_1332-web-1024x1536.jpg 1024w, https:\/\/thewarehousedallas.org\/wp-content\/uploads\/2020\/08\/mg_1332-web-315x473.jpg 315w, https:\/\/thewarehousedallas.org\/wp-content\/uploads\/2020\/08\/mg_1332-web-454x681.jpg 454w, https:\/\/thewarehousedallas.org\/wp-content\/uploads\/2020\/08\/mg_1332-web-714x1071.jpg 714w, https:\/\/thewarehousedallas.org\/wp-content\/uploads\/2020\/08\/mg_1332-web-723x1085.jpg 723w, https:\/\/thewarehousedallas.org\/wp-content\/uploads\/2020\/08\/mg_1332-web-585x878.jpg 585w, https:\/\/thewarehousedallas.org\/wp-content\/uploads\/2020\/08\/mg_1332-web-577x866.jpg 577w, https:\/\/thewarehousedallas.org\/wp-content\/uploads\/2020\/08\/mg_1332-web-389x583.jpg 389w","width":1200,"height":1800},"caption":"<i>Geometries On and Off the Grid: Art from 1950 to the Present<\/i>, 2015<br>Gallery 3: work by Richard Tuttle, Robert Smithson, and Michael Heizer\n"},{"image":{"src":"https:\/\/thewarehousedallas.org\/wp-content\/uploads\/2020\/08\/mg_1316-web.jpg","srcset":"https:\/\/thewarehousedallas.org\/wp-content\/uploads\/2020\/08\/mg_1316-web.jpg 1200w, https:\/\/thewarehousedallas.org\/wp-content\/uploads\/2020\/08\/mg_1316-web-200x300.jpg 200w, https:\/\/thewarehousedallas.org\/wp-content\/uploads\/2020\/08\/mg_1316-web-683x1024.jpg 683w, https:\/\/thewarehousedallas.org\/wp-content\/uploads\/2020\/08\/mg_1316-web-768x1152.jpg 768w, https:\/\/thewarehousedallas.org\/wp-content\/uploads\/2020\/08\/mg_1316-web-1024x1536.jpg 1024w, https:\/\/thewarehousedallas.org\/wp-content\/uploads\/2020\/08\/mg_1316-web-315x473.jpg 315w, https:\/\/thewarehousedallas.org\/wp-content\/uploads\/2020\/08\/mg_1316-web-454x681.jpg 454w, https:\/\/thewarehousedallas.org\/wp-content\/uploads\/2020\/08\/mg_1316-web-714x1071.jpg 714w, https:\/\/thewarehousedallas.org\/wp-content\/uploads\/2020\/08\/mg_1316-web-723x1085.jpg 723w, https:\/\/thewarehousedallas.org\/wp-content\/uploads\/2020\/08\/mg_1316-web-585x878.jpg 585w, https:\/\/thewarehousedallas.org\/wp-content\/uploads\/2020\/08\/mg_1316-web-577x866.jpg 577w, https:\/\/thewarehousedallas.org\/wp-content\/uploads\/2020\/08\/mg_1316-web-389x583.jpg 389w","width":1200,"height":1800},"caption":"<i>Geometries On and Off the Grid: Art from 1950 to the Present<\/i>, 2015<br>Gallery 3: work by Richard Serra and Tony Conrad"},{"image":{"src":"https:\/\/thewarehousedallas.org\/wp-content\/uploads\/2020\/08\/mg_1193-web.jpg","srcset":"https:\/\/thewarehousedallas.org\/wp-content\/uploads\/2020\/08\/mg_1193-web.jpg 1200w, https:\/\/thewarehousedallas.org\/wp-content\/uploads\/2020\/08\/mg_1193-web-300x200.jpg 300w, https:\/\/thewarehousedallas.org\/wp-content\/uploads\/2020\/08\/mg_1193-web-1024x683.jpg 1024w, https:\/\/thewarehousedallas.org\/wp-content\/uploads\/2020\/08\/mg_1193-web-768x512.jpg 768w, https:\/\/thewarehousedallas.org\/wp-content\/uploads\/2020\/08\/mg_1193-web-315x210.jpg 315w, https:\/\/thewarehousedallas.org\/wp-content\/uploads\/2020\/08\/mg_1193-web-454x303.jpg 454w, https:\/\/thewarehousedallas.org\/wp-content\/uploads\/2020\/08\/mg_1193-web-714x476.jpg 714w, https:\/\/thewarehousedallas.org\/wp-content\/uploads\/2020\/08\/mg_1193-web-723x482.jpg 723w, https:\/\/thewarehousedallas.org\/wp-content\/uploads\/2020\/08\/mg_1193-web-585x390.jpg 585w, https:\/\/thewarehousedallas.org\/wp-content\/uploads\/2020\/08\/mg_1193-web-577x385.jpg 577w, https:\/\/thewarehousedallas.org\/wp-content\/uploads\/2020\/08\/mg_1193-web-875x583.jpg 875w","width":1200,"height":800},"caption":"<i>Geometries On and Off the Grid: Art from 1950 to the Present<\/i>, 2015<br>Gallery 3: work by Robert Smithson, Giovanni Anselmo, Robert Irwin, Alan Saret, Richard Tuttle, and Michael Heizer"},{"image":{"src":"https:\/\/thewarehousedallas.org\/wp-content\/uploads\/2020\/08\/mg_3189-web.jpg","srcset":"https:\/\/thewarehousedallas.org\/wp-content\/uploads\/2020\/08\/mg_3189-web.jpg 1200w, https:\/\/thewarehousedallas.org\/wp-content\/uploads\/2020\/08\/mg_3189-web-300x200.jpg 300w, https:\/\/thewarehousedallas.org\/wp-content\/uploads\/2020\/08\/mg_3189-web-1024x683.jpg 1024w, https:\/\/thewarehousedallas.org\/wp-content\/uploads\/2020\/08\/mg_3189-web-768x512.jpg 768w, https:\/\/thewarehousedallas.org\/wp-content\/uploads\/2020\/08\/mg_3189-web-315x210.jpg 315w, https:\/\/thewarehousedallas.org\/wp-content\/uploads\/2020\/08\/mg_3189-web-454x303.jpg 454w, https:\/\/thewarehousedallas.org\/wp-content\/uploads\/2020\/08\/mg_3189-web-714x476.jpg 714w, https:\/\/thewarehousedallas.org\/wp-content\/uploads\/2020\/08\/mg_3189-web-723x482.jpg 723w, https:\/\/thewarehousedallas.org\/wp-content\/uploads\/2020\/08\/mg_3189-web-585x390.jpg 585w, https:\/\/thewarehousedallas.org\/wp-content\/uploads\/2020\/08\/mg_3189-web-577x385.jpg 577w, https:\/\/thewarehousedallas.org\/wp-content\/uploads\/2020\/08\/mg_3189-web-875x583.jpg 875w","width":1200,"height":800},"caption":"<i>Geometries On and Off the Grid: Art from 1950 to the Present<\/i>, 2015<br>Gallery 3: work by Richard Tuttle, Michael Heizer, Robert Smithson, and Richard Tuttle (2 works)"},{"image":{"src":"https:\/\/thewarehousedallas.org\/wp-content\/uploads\/2020\/08\/mg_1250-web.jpg","srcset":"https:\/\/thewarehousedallas.org\/wp-content\/uploads\/2020\/08\/mg_1250-web.jpg 1200w, https:\/\/thewarehousedallas.org\/wp-content\/uploads\/2020\/08\/mg_1250-web-300x200.jpg 300w, https:\/\/thewarehousedallas.org\/wp-content\/uploads\/2020\/08\/mg_1250-web-1024x683.jpg 1024w, https:\/\/thewarehousedallas.org\/wp-content\/uploads\/2020\/08\/mg_1250-web-768x512.jpg 768w, https:\/\/thewarehousedallas.org\/wp-content\/uploads\/2020\/08\/mg_1250-web-315x210.jpg 315w, https:\/\/thewarehousedallas.org\/wp-content\/uploads\/2020\/08\/mg_1250-web-454x303.jpg 454w, https:\/\/thewarehousedallas.org\/wp-content\/uploads\/2020\/08\/mg_1250-web-714x476.jpg 714w, https:\/\/thewarehousedallas.org\/wp-content\/uploads\/2020\/08\/mg_1250-web-723x482.jpg 723w, https:\/\/thewarehousedallas.org\/wp-content\/uploads\/2020\/08\/mg_1250-web-585x390.jpg 585w, https:\/\/thewarehousedallas.org\/wp-content\/uploads\/2020\/08\/mg_1250-web-577x385.jpg 577w, https:\/\/thewarehousedallas.org\/wp-content\/uploads\/2020\/08\/mg_1250-web-875x583.jpg 875w","width":1200,"height":800},"caption":"<i>Geometries On and Off the Grid: Art from 1950 to the Present<\/i>, 2015<br>Gallery 3: work by Robert Smithson, Giovanni Anselmo, Robert Irwin, and Alan Saret<br>Also pictured Gallery 4: work by Lygia Pape"},{"image":{"src":"https:\/\/thewarehousedallas.org\/wp-content\/uploads\/2020\/08\/mg_1238-web.jpg","srcset":"https:\/\/thewarehousedallas.org\/wp-content\/uploads\/2020\/08\/mg_1238-web.jpg 1200w, https:\/\/thewarehousedallas.org\/wp-content\/uploads\/2020\/08\/mg_1238-web-300x200.jpg 300w, https:\/\/thewarehousedallas.org\/wp-content\/uploads\/2020\/08\/mg_1238-web-1024x683.jpg 1024w, https:\/\/thewarehousedallas.org\/wp-content\/uploads\/2020\/08\/mg_1238-web-768x512.jpg 768w, https:\/\/thewarehousedallas.org\/wp-content\/uploads\/2020\/08\/mg_1238-web-315x210.jpg 315w, https:\/\/thewarehousedallas.org\/wp-content\/uploads\/2020\/08\/mg_1238-web-454x303.jpg 454w, https:\/\/thewarehousedallas.org\/wp-content\/uploads\/2020\/08\/mg_1238-web-714x476.jpg 714w, https:\/\/thewarehousedallas.org\/wp-content\/uploads\/2020\/08\/mg_1238-web-723x482.jpg 723w, https:\/\/thewarehousedallas.org\/wp-content\/uploads\/2020\/08\/mg_1238-web-585x390.jpg 585w, https:\/\/thewarehousedallas.org\/wp-content\/uploads\/2020\/08\/mg_1238-web-577x385.jpg 577w, https:\/\/thewarehousedallas.org\/wp-content\/uploads\/2020\/08\/mg_1238-web-875x583.jpg 875w","width":1200,"height":800},"caption":"<i>Geometries On and Off the Grid: Art from 1950 to the Present<\/i>, 2015<br>Gallery 3: work by Robert Smithson, Nobuo Sekine, Gianni Piacentino, and Robert Smithson<br>Also pictured Gallery 16: work by Frances Stark; Gallery 1: work by Charlotte Posenenske"},{"image":{"src":"https:\/\/thewarehousedallas.org\/wp-content\/uploads\/2020\/08\/mg_1357-web.jpg","srcset":"https:\/\/thewarehousedallas.org\/wp-content\/uploads\/2020\/08\/mg_1357-web.jpg 1200w, https:\/\/thewarehousedallas.org\/wp-content\/uploads\/2020\/08\/mg_1357-web-300x200.jpg 300w, https:\/\/thewarehousedallas.org\/wp-content\/uploads\/2020\/08\/mg_1357-web-1024x683.jpg 1024w, https:\/\/thewarehousedallas.org\/wp-content\/uploads\/2020\/08\/mg_1357-web-768x512.jpg 768w, https:\/\/thewarehousedallas.org\/wp-content\/uploads\/2020\/08\/mg_1357-web-315x210.jpg 315w, https:\/\/thewarehousedallas.org\/wp-content\/uploads\/2020\/08\/mg_1357-web-454x303.jpg 454w, https:\/\/thewarehousedallas.org\/wp-content\/uploads\/2020\/08\/mg_1357-web-714x476.jpg 714w, https:\/\/thewarehousedallas.org\/wp-content\/uploads\/2020\/08\/mg_1357-web-723x482.jpg 723w, https:\/\/thewarehousedallas.org\/wp-content\/uploads\/2020\/08\/mg_1357-web-585x390.jpg 585w, https:\/\/thewarehousedallas.org\/wp-content\/uploads\/2020\/08\/mg_1357-web-577x385.jpg 577w, https:\/\/thewarehousedallas.org\/wp-content\/uploads\/2020\/08\/mg_1357-web-875x583.jpg 875w","width":1200,"height":800},"caption":"<i>Geometries On and Off the Grid: Art from 1950 to the Present<\/i>, 2015<br>Gallery 3: work by Nobuo Sekine, Gianni Piacentino, and Robert Smithson (2 works)<br>Also pictured Gallery 16: work by Frances Stark"},{"image":{"src":"https:\/\/thewarehousedallas.org\/wp-content\/uploads\/2020\/08\/mg_1390-web.jpg","srcset":"https:\/\/thewarehousedallas.org\/wp-content\/uploads\/2020\/08\/mg_1390-web.jpg 1200w, https:\/\/thewarehousedallas.org\/wp-content\/uploads\/2020\/08\/mg_1390-web-300x200.jpg 300w, https:\/\/thewarehousedallas.org\/wp-content\/uploads\/2020\/08\/mg_1390-web-1024x683.jpg 1024w, https:\/\/thewarehousedallas.org\/wp-content\/uploads\/2020\/08\/mg_1390-web-768x512.jpg 768w, https:\/\/thewarehousedallas.org\/wp-content\/uploads\/2020\/08\/mg_1390-web-315x210.jpg 315w, https:\/\/thewarehousedallas.org\/wp-content\/uploads\/2020\/08\/mg_1390-web-454x303.jpg 454w, https:\/\/thewarehousedallas.org\/wp-content\/uploads\/2020\/08\/mg_1390-web-714x476.jpg 714w, https:\/\/thewarehousedallas.org\/wp-content\/uploads\/2020\/08\/mg_1390-web-723x482.jpg 723w, https:\/\/thewarehousedallas.org\/wp-content\/uploads\/2020\/08\/mg_1390-web-585x390.jpg 585w, https:\/\/thewarehousedallas.org\/wp-content\/uploads\/2020\/08\/mg_1390-web-577x385.jpg 577w, https:\/\/thewarehousedallas.org\/wp-content\/uploads\/2020\/08\/mg_1390-web-875x583.jpg 875w","width":1200,"height":800},"caption":"<i>Geometries On and Off the Grid: Art from 1950 to the Present<\/i>, 2015<br>Gallery 4: work by Yves Klein and Mira Schendel (2 works)<br>Also pictured Gallery 3: work by Robert Smithson and Richard Tuttle\n"},{"image":{"src":"https:\/\/thewarehousedallas.org\/wp-content\/uploads\/2020\/08\/mg_1378-web.jpg","srcset":"https:\/\/thewarehousedallas.org\/wp-content\/uploads\/2020\/08\/mg_1378-web.jpg 1200w, https:\/\/thewarehousedallas.org\/wp-content\/uploads\/2020\/08\/mg_1378-web-300x200.jpg 300w, https:\/\/thewarehousedallas.org\/wp-content\/uploads\/2020\/08\/mg_1378-web-1024x683.jpg 1024w, https:\/\/thewarehousedallas.org\/wp-content\/uploads\/2020\/08\/mg_1378-web-768x512.jpg 768w, https:\/\/thewarehousedallas.org\/wp-content\/uploads\/2020\/08\/mg_1378-web-315x210.jpg 315w, https:\/\/thewarehousedallas.org\/wp-content\/uploads\/2020\/08\/mg_1378-web-454x303.jpg 454w, https:\/\/thewarehousedallas.org\/wp-content\/uploads\/2020\/08\/mg_1378-web-714x476.jpg 714w, https:\/\/thewarehousedallas.org\/wp-content\/uploads\/2020\/08\/mg_1378-web-723x482.jpg 723w, https:\/\/thewarehousedallas.org\/wp-content\/uploads\/2020\/08\/mg_1378-web-585x390.jpg 585w, https:\/\/thewarehousedallas.org\/wp-content\/uploads\/2020\/08\/mg_1378-web-577x385.jpg 577w, https:\/\/thewarehousedallas.org\/wp-content\/uploads\/2020\/08\/mg_1378-web-875x583.jpg 875w","width":1200,"height":800},"caption":"<i>Geometries On and Off the Grid: Art from 1950 to the Present<\/i>, 2015<br>Gallery 4: work by Mira Schendel, Lygia Pape, Sergio Camargo, and Gerhard Richter<br>"},{"image":{"src":"https:\/\/thewarehousedallas.org\/wp-content\/uploads\/2020\/08\/mg_1363-web.jpg","srcset":"https:\/\/thewarehousedallas.org\/wp-content\/uploads\/2020\/08\/mg_1363-web.jpg 1200w, https:\/\/thewarehousedallas.org\/wp-content\/uploads\/2020\/08\/mg_1363-web-300x200.jpg 300w, https:\/\/thewarehousedallas.org\/wp-content\/uploads\/2020\/08\/mg_1363-web-1024x683.jpg 1024w, https:\/\/thewarehousedallas.org\/wp-content\/uploads\/2020\/08\/mg_1363-web-768x512.jpg 768w, https:\/\/thewarehousedallas.org\/wp-content\/uploads\/2020\/08\/mg_1363-web-315x210.jpg 315w, https:\/\/thewarehousedallas.org\/wp-content\/uploads\/2020\/08\/mg_1363-web-454x303.jpg 454w, https:\/\/thewarehousedallas.org\/wp-content\/uploads\/2020\/08\/mg_1363-web-714x476.jpg 714w, https:\/\/thewarehousedallas.org\/wp-content\/uploads\/2020\/08\/mg_1363-web-723x482.jpg 723w, https:\/\/thewarehousedallas.org\/wp-content\/uploads\/2020\/08\/mg_1363-web-585x390.jpg 585w, https:\/\/thewarehousedallas.org\/wp-content\/uploads\/2020\/08\/mg_1363-web-577x385.jpg 577w, https:\/\/thewarehousedallas.org\/wp-content\/uploads\/2020\/08\/mg_1363-web-875x583.jpg 875w","width":1200,"height":800},"caption":"<i>Geometries On and Off the Grid: Art from 1950 to the Present<\/i>, 2015<br>Gallery 4: work by Tony Smith, Lygia Pape, and Josef Albers<br>Also pictured Gallery 5: work by Leon Polk Smith"},{"image":{"src":"https:\/\/thewarehousedallas.org\/wp-content\/uploads\/2020\/08\/mg_1402-web.jpg","srcset":"https:\/\/thewarehousedallas.org\/wp-content\/uploads\/2020\/08\/mg_1402-web.jpg 1200w, https:\/\/thewarehousedallas.org\/wp-content\/uploads\/2020\/08\/mg_1402-web-300x200.jpg 300w, https:\/\/thewarehousedallas.org\/wp-content\/uploads\/2020\/08\/mg_1402-web-1024x683.jpg 1024w, https:\/\/thewarehousedallas.org\/wp-content\/uploads\/2020\/08\/mg_1402-web-768x512.jpg 768w, https:\/\/thewarehousedallas.org\/wp-content\/uploads\/2020\/08\/mg_1402-web-315x210.jpg 315w, https:\/\/thewarehousedallas.org\/wp-content\/uploads\/2020\/08\/mg_1402-web-454x303.jpg 454w, https:\/\/thewarehousedallas.org\/wp-content\/uploads\/2020\/08\/mg_1402-web-714x476.jpg 714w, https:\/\/thewarehousedallas.org\/wp-content\/uploads\/2020\/08\/mg_1402-web-723x482.jpg 723w, https:\/\/thewarehousedallas.org\/wp-content\/uploads\/2020\/08\/mg_1402-web-585x390.jpg 585w, https:\/\/thewarehousedallas.org\/wp-content\/uploads\/2020\/08\/mg_1402-web-577x385.jpg 577w, https:\/\/thewarehousedallas.org\/wp-content\/uploads\/2020\/08\/mg_1402-web-875x583.jpg 875w","width":1200,"height":800},"caption":"<i>Geometries On and Off the Grid: Art from 1950 to the Present<\/i>, 2015<br>Gallery 4: work by Josef Albers, Piero Manzoni, and Ad Reinhardt<br>Also pictured Gallery 3: work by Michael Heizer, Robert Smithson, and Giovanni Anselmo"},{"image":{"src":"https:\/\/thewarehousedallas.org\/wp-content\/uploads\/2020\/08\/mg_1429-web.jpg","srcset":"https:\/\/thewarehousedallas.org\/wp-content\/uploads\/2020\/08\/mg_1429-web.jpg 1200w, https:\/\/thewarehousedallas.org\/wp-content\/uploads\/2020\/08\/mg_1429-web-300x200.jpg 300w, https:\/\/thewarehousedallas.org\/wp-content\/uploads\/2020\/08\/mg_1429-web-1024x683.jpg 1024w, https:\/\/thewarehousedallas.org\/wp-content\/uploads\/2020\/08\/mg_1429-web-768x512.jpg 768w, https:\/\/thewarehousedallas.org\/wp-content\/uploads\/2020\/08\/mg_1429-web-315x210.jpg 315w, https:\/\/thewarehousedallas.org\/wp-content\/uploads\/2020\/08\/mg_1429-web-454x303.jpg 454w, https:\/\/thewarehousedallas.org\/wp-content\/uploads\/2020\/08\/mg_1429-web-714x476.jpg 714w, https:\/\/thewarehousedallas.org\/wp-content\/uploads\/2020\/08\/mg_1429-web-723x482.jpg 723w, https:\/\/thewarehousedallas.org\/wp-content\/uploads\/2020\/08\/mg_1429-web-585x390.jpg 585w, https:\/\/thewarehousedallas.org\/wp-content\/uploads\/2020\/08\/mg_1429-web-577x385.jpg 577w, https:\/\/thewarehousedallas.org\/wp-content\/uploads\/2020\/08\/mg_1429-web-875x583.jpg 875w","width":1200,"height":800},"caption":"<i>Geometries On and Off the Grid: Art from 1950 to the Present<\/i>, 2015<br>Gallery 4: work by Gerhard Richter and Tony Smith<br>Also pictured Gallery 5: work by Leon Polk Smith and Lucio Fontana"},{"image":{"src":"https:\/\/thewarehousedallas.org\/wp-content\/uploads\/2020\/08\/mg_1441-web.jpg","srcset":"https:\/\/thewarehousedallas.org\/wp-content\/uploads\/2020\/08\/mg_1441-web.jpg 1200w, https:\/\/thewarehousedallas.org\/wp-content\/uploads\/2020\/08\/mg_1441-web-300x200.jpg 300w, https:\/\/thewarehousedallas.org\/wp-content\/uploads\/2020\/08\/mg_1441-web-1024x683.jpg 1024w, https:\/\/thewarehousedallas.org\/wp-content\/uploads\/2020\/08\/mg_1441-web-768x512.jpg 768w, https:\/\/thewarehousedallas.org\/wp-content\/uploads\/2020\/08\/mg_1441-web-315x210.jpg 315w, https:\/\/thewarehousedallas.org\/wp-content\/uploads\/2020\/08\/mg_1441-web-454x303.jpg 454w, https:\/\/thewarehousedallas.org\/wp-content\/uploads\/2020\/08\/mg_1441-web-714x476.jpg 714w, https:\/\/thewarehousedallas.org\/wp-content\/uploads\/2020\/08\/mg_1441-web-723x482.jpg 723w, https:\/\/thewarehousedallas.org\/wp-content\/uploads\/2020\/08\/mg_1441-web-585x390.jpg 585w, https:\/\/thewarehousedallas.org\/wp-content\/uploads\/2020\/08\/mg_1441-web-577x385.jpg 577w, https:\/\/thewarehousedallas.org\/wp-content\/uploads\/2020\/08\/mg_1441-web-875x583.jpg 875w","width":1200,"height":800},"caption":"<i>Geometries On and Off the Grid: Art from 1950 to the Present<\/i>, 2015<br>Gallery 5: work by Leon Polk Smith, Lucio Fontana, Mira Schendel, Jiro Takamatsu, and Piero Manzoni"},{"image":{"src":"https:\/\/thewarehousedallas.org\/wp-content\/uploads\/2020\/08\/mg_1442-web.jpg","srcset":"https:\/\/thewarehousedallas.org\/wp-content\/uploads\/2020\/08\/mg_1442-web.jpg 1200w, https:\/\/thewarehousedallas.org\/wp-content\/uploads\/2020\/08\/mg_1442-web-300x200.jpg 300w, https:\/\/thewarehousedallas.org\/wp-content\/uploads\/2020\/08\/mg_1442-web-1024x683.jpg 1024w, https:\/\/thewarehousedallas.org\/wp-content\/uploads\/2020\/08\/mg_1442-web-768x512.jpg 768w, https:\/\/thewarehousedallas.org\/wp-content\/uploads\/2020\/08\/mg_1442-web-315x210.jpg 315w, https:\/\/thewarehousedallas.org\/wp-content\/uploads\/2020\/08\/mg_1442-web-454x303.jpg 454w, https:\/\/thewarehousedallas.org\/wp-content\/uploads\/2020\/08\/mg_1442-web-714x476.jpg 714w, https:\/\/thewarehousedallas.org\/wp-content\/uploads\/2020\/08\/mg_1442-web-723x482.jpg 723w, https:\/\/thewarehousedallas.org\/wp-content\/uploads\/2020\/08\/mg_1442-web-585x390.jpg 585w, https:\/\/thewarehousedallas.org\/wp-content\/uploads\/2020\/08\/mg_1442-web-577x385.jpg 577w, https:\/\/thewarehousedallas.org\/wp-content\/uploads\/2020\/08\/mg_1442-web-875x583.jpg 875w","width":1200,"height":800},"caption":"<i>Geometries On and Off the Grid: Art from 1950 to the Present<\/i>, 2015<br>Gallery 5: work by Leon Polk Smith, Lucio Fontana, and Mira Schendel"},{"image":{"src":"https:\/\/thewarehousedallas.org\/wp-content\/uploads\/2020\/08\/mg_1432-web.jpg","srcset":"https:\/\/thewarehousedallas.org\/wp-content\/uploads\/2020\/08\/mg_1432-web.jpg 1200w, https:\/\/thewarehousedallas.org\/wp-content\/uploads\/2020\/08\/mg_1432-web-300x200.jpg 300w, https:\/\/thewarehousedallas.org\/wp-content\/uploads\/2020\/08\/mg_1432-web-1024x683.jpg 1024w, https:\/\/thewarehousedallas.org\/wp-content\/uploads\/2020\/08\/mg_1432-web-768x512.jpg 768w, https:\/\/thewarehousedallas.org\/wp-content\/uploads\/2020\/08\/mg_1432-web-315x210.jpg 315w, https:\/\/thewarehousedallas.org\/wp-content\/uploads\/2020\/08\/mg_1432-web-454x303.jpg 454w, https:\/\/thewarehousedallas.org\/wp-content\/uploads\/2020\/08\/mg_1432-web-714x476.jpg 714w, https:\/\/thewarehousedallas.org\/wp-content\/uploads\/2020\/08\/mg_1432-web-723x482.jpg 723w, https:\/\/thewarehousedallas.org\/wp-content\/uploads\/2020\/08\/mg_1432-web-585x390.jpg 585w, https:\/\/thewarehousedallas.org\/wp-content\/uploads\/2020\/08\/mg_1432-web-577x385.jpg 577w, https:\/\/thewarehousedallas.org\/wp-content\/uploads\/2020\/08\/mg_1432-web-875x583.jpg 875w","width":1200,"height":800},"caption":"<i>Geometries On and Off the Grid: Art from 1950 to the Present<\/i>, 2015<br>Gallery 5: work by Piero Manzoni, Mira Schendel, Alighiero Boetti, and Victor Grippo"},{"image":{"src":"https:\/\/thewarehousedallas.org\/wp-content\/uploads\/2020\/08\/mg_1445-web.jpg","srcset":"https:\/\/thewarehousedallas.org\/wp-content\/uploads\/2020\/08\/mg_1445-web.jpg 1200w, https:\/\/thewarehousedallas.org\/wp-content\/uploads\/2020\/08\/mg_1445-web-300x200.jpg 300w, https:\/\/thewarehousedallas.org\/wp-content\/uploads\/2020\/08\/mg_1445-web-1024x683.jpg 1024w, https:\/\/thewarehousedallas.org\/wp-content\/uploads\/2020\/08\/mg_1445-web-768x512.jpg 768w, https:\/\/thewarehousedallas.org\/wp-content\/uploads\/2020\/08\/mg_1445-web-315x210.jpg 315w, https:\/\/thewarehousedallas.org\/wp-content\/uploads\/2020\/08\/mg_1445-web-454x303.jpg 454w, https:\/\/thewarehousedallas.org\/wp-content\/uploads\/2020\/08\/mg_1445-web-714x476.jpg 714w, https:\/\/thewarehousedallas.org\/wp-content\/uploads\/2020\/08\/mg_1445-web-723x482.jpg 723w, https:\/\/thewarehousedallas.org\/wp-content\/uploads\/2020\/08\/mg_1445-web-585x390.jpg 585w, https:\/\/thewarehousedallas.org\/wp-content\/uploads\/2020\/08\/mg_1445-web-577x385.jpg 577w, https:\/\/thewarehousedallas.org\/wp-content\/uploads\/2020\/08\/mg_1445-web-875x583.jpg 875w","width":1200,"height":800},"caption":"<i>Geometries On and Off the Grid: Art from 1950 to the Present<\/i>, 2015<br>Gallery 5: work by Norio Imai, Charlotte Posenenske (2 works), and Blinky Palermo<br>Also pictured Gallery 4: work by Sergio Camargo and Gerhard Richter"},{"image":{"src":"https:\/\/thewarehousedallas.org\/wp-content\/uploads\/2020\/08\/mg_1453-web.jpg","srcset":"https:\/\/thewarehousedallas.org\/wp-content\/uploads\/2020\/08\/mg_1453-web.jpg 1200w, https:\/\/thewarehousedallas.org\/wp-content\/uploads\/2020\/08\/mg_1453-web-300x200.jpg 300w, https:\/\/thewarehousedallas.org\/wp-content\/uploads\/2020\/08\/mg_1453-web-1024x683.jpg 1024w, https:\/\/thewarehousedallas.org\/wp-content\/uploads\/2020\/08\/mg_1453-web-768x512.jpg 768w, https:\/\/thewarehousedallas.org\/wp-content\/uploads\/2020\/08\/mg_1453-web-315x210.jpg 315w, https:\/\/thewarehousedallas.org\/wp-content\/uploads\/2020\/08\/mg_1453-web-454x303.jpg 454w, https:\/\/thewarehousedallas.org\/wp-content\/uploads\/2020\/08\/mg_1453-web-714x476.jpg 714w, https:\/\/thewarehousedallas.org\/wp-content\/uploads\/2020\/08\/mg_1453-web-723x482.jpg 723w, https:\/\/thewarehousedallas.org\/wp-content\/uploads\/2020\/08\/mg_1453-web-585x390.jpg 585w, https:\/\/thewarehousedallas.org\/wp-content\/uploads\/2020\/08\/mg_1453-web-577x385.jpg 577w, https:\/\/thewarehousedallas.org\/wp-content\/uploads\/2020\/08\/mg_1453-web-875x583.jpg 875w","width":1200,"height":800},"caption":"<i>Geometries On and Off the Grid: Art from 1950 to the Present<\/i>, 2015<br>Gallery 5: work by Blinky Palermo, Leon Polk Smith, and Lucio Fontana<br>Also pictured Gallery 4: work by Gerhard Richter"},{"image":{"src":"https:\/\/thewarehousedallas.org\/wp-content\/uploads\/2020\/08\/mg_1632-web.jpg","srcset":"https:\/\/thewarehousedallas.org\/wp-content\/uploads\/2020\/08\/mg_1632-web.jpg 1200w, https:\/\/thewarehousedallas.org\/wp-content\/uploads\/2020\/08\/mg_1632-web-300x200.jpg 300w, https:\/\/thewarehousedallas.org\/wp-content\/uploads\/2020\/08\/mg_1632-web-1024x683.jpg 1024w, https:\/\/thewarehousedallas.org\/wp-content\/uploads\/2020\/08\/mg_1632-web-768x512.jpg 768w, https:\/\/thewarehousedallas.org\/wp-content\/uploads\/2020\/08\/mg_1632-web-315x210.jpg 315w, https:\/\/thewarehousedallas.org\/wp-content\/uploads\/2020\/08\/mg_1632-web-454x303.jpg 454w, https:\/\/thewarehousedallas.org\/wp-content\/uploads\/2020\/08\/mg_1632-web-714x476.jpg 714w, https:\/\/thewarehousedallas.org\/wp-content\/uploads\/2020\/08\/mg_1632-web-723x482.jpg 723w, https:\/\/thewarehousedallas.org\/wp-content\/uploads\/2020\/08\/mg_1632-web-585x390.jpg 585w, https:\/\/thewarehousedallas.org\/wp-content\/uploads\/2020\/08\/mg_1632-web-577x385.jpg 577w, https:\/\/thewarehousedallas.org\/wp-content\/uploads\/2020\/08\/mg_1632-web-875x583.jpg 875w","width":1200,"height":800},"caption":"<i>Geometries On and Off the Grid: Art from 1950 to the Present<\/i>, 2015<br>Gallery 6: work by Natsuyuki Nakanishi, Bruce Nauman, Shozo Shimamoto, Mimmo Rotella, and Lygia Clark (3 works)"},{"image":{"src":"https:\/\/thewarehousedallas.org\/wp-content\/uploads\/2020\/08\/mg_1565-web.jpg","srcset":"https:\/\/thewarehousedallas.org\/wp-content\/uploads\/2020\/08\/mg_1565-web.jpg 1200w, https:\/\/thewarehousedallas.org\/wp-content\/uploads\/2020\/08\/mg_1565-web-300x200.jpg 300w, https:\/\/thewarehousedallas.org\/wp-content\/uploads\/2020\/08\/mg_1565-web-1024x683.jpg 1024w, https:\/\/thewarehousedallas.org\/wp-content\/uploads\/2020\/08\/mg_1565-web-768x512.jpg 768w, https:\/\/thewarehousedallas.org\/wp-content\/uploads\/2020\/08\/mg_1565-web-315x210.jpg 315w, https:\/\/thewarehousedallas.org\/wp-content\/uploads\/2020\/08\/mg_1565-web-454x303.jpg 454w, https:\/\/thewarehousedallas.org\/wp-content\/uploads\/2020\/08\/mg_1565-web-714x476.jpg 714w, https:\/\/thewarehousedallas.org\/wp-content\/uploads\/2020\/08\/mg_1565-web-723x482.jpg 723w, https:\/\/thewarehousedallas.org\/wp-content\/uploads\/2020\/08\/mg_1565-web-585x390.jpg 585w, https:\/\/thewarehousedallas.org\/wp-content\/uploads\/2020\/08\/mg_1565-web-577x385.jpg 577w, https:\/\/thewarehousedallas.org\/wp-content\/uploads\/2020\/08\/mg_1565-web-875x583.jpg 875w","width":1200,"height":800},"caption":"<i>Geometries On and Off the Grid: Art from 1950 to the Present<\/i>, 2015<br>Gallery 6: work by Bruce Nauman, Shozo Shimamoto, Mimmo Rotella, Lygia Clark (3 works), Richard Artschwager, Jiro Takamatsu, Cildo Meireles, and Gordon Matta-Clark"},{"image":{"src":"https:\/\/thewarehousedallas.org\/wp-content\/uploads\/2020\/08\/mg_1555-web.jpg","srcset":"https:\/\/thewarehousedallas.org\/wp-content\/uploads\/2020\/08\/mg_1555-web.jpg 1200w, https:\/\/thewarehousedallas.org\/wp-content\/uploads\/2020\/08\/mg_1555-web-300x200.jpg 300w, https:\/\/thewarehousedallas.org\/wp-content\/uploads\/2020\/08\/mg_1555-web-1024x683.jpg 1024w, https:\/\/thewarehousedallas.org\/wp-content\/uploads\/2020\/08\/mg_1555-web-768x512.jpg 768w, https:\/\/thewarehousedallas.org\/wp-content\/uploads\/2020\/08\/mg_1555-web-315x210.jpg 315w, https:\/\/thewarehousedallas.org\/wp-content\/uploads\/2020\/08\/mg_1555-web-454x303.jpg 454w, https:\/\/thewarehousedallas.org\/wp-content\/uploads\/2020\/08\/mg_1555-web-714x476.jpg 714w, https:\/\/thewarehousedallas.org\/wp-content\/uploads\/2020\/08\/mg_1555-web-723x482.jpg 723w, https:\/\/thewarehousedallas.org\/wp-content\/uploads\/2020\/08\/mg_1555-web-585x390.jpg 585w, https:\/\/thewarehousedallas.org\/wp-content\/uploads\/2020\/08\/mg_1555-web-577x385.jpg 577w, https:\/\/thewarehousedallas.org\/wp-content\/uploads\/2020\/08\/mg_1555-web-875x583.jpg 875w","width":1200,"height":800},"caption":"<i>Geometries On and Off the Grid: Art from 1950 to the Present<\/i>, 2015<br>Gallery 6 (spring): work by Ree Morton, Jiro Takamatsu, Paulo Roberto Leal, and H\u00e9lio Oiticica"},{"image":{"src":"https:\/\/thewarehousedallas.org\/wp-content\/uploads\/2020\/08\/mg_1532-web.jpg","srcset":"https:\/\/thewarehousedallas.org\/wp-content\/uploads\/2020\/08\/mg_1532-web.jpg 1200w, https:\/\/thewarehousedallas.org\/wp-content\/uploads\/2020\/08\/mg_1532-web-300x200.jpg 300w, https:\/\/thewarehousedallas.org\/wp-content\/uploads\/2020\/08\/mg_1532-web-1024x683.jpg 1024w, https:\/\/thewarehousedallas.org\/wp-content\/uploads\/2020\/08\/mg_1532-web-768x512.jpg 768w, https:\/\/thewarehousedallas.org\/wp-content\/uploads\/2020\/08\/mg_1532-web-315x210.jpg 315w, https:\/\/thewarehousedallas.org\/wp-content\/uploads\/2020\/08\/mg_1532-web-454x303.jpg 454w, https:\/\/thewarehousedallas.org\/wp-content\/uploads\/2020\/08\/mg_1532-web-714x476.jpg 714w, https:\/\/thewarehousedallas.org\/wp-content\/uploads\/2020\/08\/mg_1532-web-723x482.jpg 723w, https:\/\/thewarehousedallas.org\/wp-content\/uploads\/2020\/08\/mg_1532-web-585x390.jpg 585w, https:\/\/thewarehousedallas.org\/wp-content\/uploads\/2020\/08\/mg_1532-web-577x385.jpg 577w, https:\/\/thewarehousedallas.org\/wp-content\/uploads\/2020\/08\/mg_1532-web-875x583.jpg 875w","width":1200,"height":800},"caption":"<i>Geometries On and Off the Grid: Art from 1950 to the Present<\/i>, 2015<br>Gallery 6: work by Paulo Roberto Leal, H\u00e9lio Oiticica, Jiro Takamatsu, Robert Ryman, Victor Grippo, and Jiro Takamatsu"},{"image":{"src":"https:\/\/thewarehousedallas.org\/wp-content\/uploads\/2020\/08\/mg_1539-web.jpg","srcset":"https:\/\/thewarehousedallas.org\/wp-content\/uploads\/2020\/08\/mg_1539-web.jpg 1200w, https:\/\/thewarehousedallas.org\/wp-content\/uploads\/2020\/08\/mg_1539-web-300x200.jpg 300w, https:\/\/thewarehousedallas.org\/wp-content\/uploads\/2020\/08\/mg_1539-web-1024x683.jpg 1024w, https:\/\/thewarehousedallas.org\/wp-content\/uploads\/2020\/08\/mg_1539-web-768x512.jpg 768w, https:\/\/thewarehousedallas.org\/wp-content\/uploads\/2020\/08\/mg_1539-web-315x210.jpg 315w, https:\/\/thewarehousedallas.org\/wp-content\/uploads\/2020\/08\/mg_1539-web-454x303.jpg 454w, https:\/\/thewarehousedallas.org\/wp-content\/uploads\/2020\/08\/mg_1539-web-714x476.jpg 714w, https:\/\/thewarehousedallas.org\/wp-content\/uploads\/2020\/08\/mg_1539-web-723x482.jpg 723w, https:\/\/thewarehousedallas.org\/wp-content\/uploads\/2020\/08\/mg_1539-web-585x390.jpg 585w, https:\/\/thewarehousedallas.org\/wp-content\/uploads\/2020\/08\/mg_1539-web-577x385.jpg 577w, https:\/\/thewarehousedallas.org\/wp-content\/uploads\/2020\/08\/mg_1539-web-875x583.jpg 875w","width":1200,"height":800},"caption":"<i>Geometries On and Off the Grid: Art from 1950 to the Present<\/i>, 2015<br>Gallery 6: work by Victor Grippo, Jiro Yoshihara, Jiro Takamatsu, and John Chamberlain"},{"image":{"src":"https:\/\/thewarehousedallas.org\/wp-content\/uploads\/2020\/08\/mg_1551-web.jpg","srcset":"https:\/\/thewarehousedallas.org\/wp-content\/uploads\/2020\/08\/mg_1551-web.jpg 1200w, https:\/\/thewarehousedallas.org\/wp-content\/uploads\/2020\/08\/mg_1551-web-300x200.jpg 300w, https:\/\/thewarehousedallas.org\/wp-content\/uploads\/2020\/08\/mg_1551-web-1024x683.jpg 1024w, https:\/\/thewarehousedallas.org\/wp-content\/uploads\/2020\/08\/mg_1551-web-768x512.jpg 768w, https:\/\/thewarehousedallas.org\/wp-content\/uploads\/2020\/08\/mg_1551-web-315x210.jpg 315w, https:\/\/thewarehousedallas.org\/wp-content\/uploads\/2020\/08\/mg_1551-web-454x303.jpg 454w, https:\/\/thewarehousedallas.org\/wp-content\/uploads\/2020\/08\/mg_1551-web-714x476.jpg 714w, https:\/\/thewarehousedallas.org\/wp-content\/uploads\/2020\/08\/mg_1551-web-723x482.jpg 723w, https:\/\/thewarehousedallas.org\/wp-content\/uploads\/2020\/08\/mg_1551-web-585x390.jpg 585w, https:\/\/thewarehousedallas.org\/wp-content\/uploads\/2020\/08\/mg_1551-web-577x385.jpg 577w, https:\/\/thewarehousedallas.org\/wp-content\/uploads\/2020\/08\/mg_1551-web-875x583.jpg 875w","width":1200,"height":800},"caption":"<i>Geometries On and Off the Grid: Art from 1950 to the Present<\/i>, 2015<br>Gallery 6: work by John Chamberlain, Bruce Nauman, and Natsuyuki Nakanishi<br>Also pictured Gallery 5: work by Norio Imai, Charlotte Posenenske (2 works), Blinky Palermo, and Leon Polk Smith"},{"image":{"src":"https:\/\/thewarehousedallas.org\/wp-content\/uploads\/2020\/08\/mg_7237_added-5.26-web.jpg","srcset":"https:\/\/thewarehousedallas.org\/wp-content\/uploads\/2020\/08\/mg_7237_added-5.26-web.jpg 1200w, https:\/\/thewarehousedallas.org\/wp-content\/uploads\/2020\/08\/mg_7237_added-5.26-web-300x200.jpg 300w, https:\/\/thewarehousedallas.org\/wp-content\/uploads\/2020\/08\/mg_7237_added-5.26-web-1024x683.jpg 1024w, https:\/\/thewarehousedallas.org\/wp-content\/uploads\/2020\/08\/mg_7237_added-5.26-web-768x512.jpg 768w, https:\/\/thewarehousedallas.org\/wp-content\/uploads\/2020\/08\/mg_7237_added-5.26-web-315x210.jpg 315w, https:\/\/thewarehousedallas.org\/wp-content\/uploads\/2020\/08\/mg_7237_added-5.26-web-454x303.jpg 454w, https:\/\/thewarehousedallas.org\/wp-content\/uploads\/2020\/08\/mg_7237_added-5.26-web-714x476.jpg 714w, https:\/\/thewarehousedallas.org\/wp-content\/uploads\/2020\/08\/mg_7237_added-5.26-web-723x482.jpg 723w, https:\/\/thewarehousedallas.org\/wp-content\/uploads\/2020\/08\/mg_7237_added-5.26-web-585x390.jpg 585w, https:\/\/thewarehousedallas.org\/wp-content\/uploads\/2020\/08\/mg_7237_added-5.26-web-577x385.jpg 577w, https:\/\/thewarehousedallas.org\/wp-content\/uploads\/2020\/08\/mg_7237_added-5.26-web-875x583.jpg 875w","width":1200,"height":800},"caption":"<i>Geometries On and Off the Grid: Art from 1950 to the Present<\/i>, 2015<br>Gallery 6 (fall): work by Nobuo Sekine, Paulo Roberto Leal, H\u00e9lio Oiticica, Jiro Takamatsu, and Robert Ryman"},{"image":{"src":"https:\/\/thewarehousedallas.org\/wp-content\/uploads\/2020\/08\/mg_1647-web.jpg","srcset":"https:\/\/thewarehousedallas.org\/wp-content\/uploads\/2020\/08\/mg_1647-web.jpg 1200w, https:\/\/thewarehousedallas.org\/wp-content\/uploads\/2020\/08\/mg_1647-web-300x200.jpg 300w, https:\/\/thewarehousedallas.org\/wp-content\/uploads\/2020\/08\/mg_1647-web-1024x683.jpg 1024w, https:\/\/thewarehousedallas.org\/wp-content\/uploads\/2020\/08\/mg_1647-web-768x512.jpg 768w, https:\/\/thewarehousedallas.org\/wp-content\/uploads\/2020\/08\/mg_1647-web-315x210.jpg 315w, https:\/\/thewarehousedallas.org\/wp-content\/uploads\/2020\/08\/mg_1647-web-454x303.jpg 454w, https:\/\/thewarehousedallas.org\/wp-content\/uploads\/2020\/08\/mg_1647-web-714x476.jpg 714w, https:\/\/thewarehousedallas.org\/wp-content\/uploads\/2020\/08\/mg_1647-web-723x482.jpg 723w, https:\/\/thewarehousedallas.org\/wp-content\/uploads\/2020\/08\/mg_1647-web-585x390.jpg 585w, https:\/\/thewarehousedallas.org\/wp-content\/uploads\/2020\/08\/mg_1647-web-577x385.jpg 577w, https:\/\/thewarehousedallas.org\/wp-content\/uploads\/2020\/08\/mg_1647-web-875x583.jpg 875w","width":1200,"height":800},"caption":"<i>Geometries On and Off the Grid: Art from 1950 to the Present<\/i>, 2015<br>Gallery 7: work by Gunther Uecker, Lee Ufan, James Lee Byars, and Alberto Burri"},{"image":{"src":"https:\/\/thewarehousedallas.org\/wp-content\/uploads\/2020\/08\/mg_1644-web.jpg","srcset":"https:\/\/thewarehousedallas.org\/wp-content\/uploads\/2020\/08\/mg_1644-web.jpg 1200w, https:\/\/thewarehousedallas.org\/wp-content\/uploads\/2020\/08\/mg_1644-web-300x200.jpg 300w, https:\/\/thewarehousedallas.org\/wp-content\/uploads\/2020\/08\/mg_1644-web-1024x683.jpg 1024w, https:\/\/thewarehousedallas.org\/wp-content\/uploads\/2020\/08\/mg_1644-web-768x512.jpg 768w, https:\/\/thewarehousedallas.org\/wp-content\/uploads\/2020\/08\/mg_1644-web-315x210.jpg 315w, https:\/\/thewarehousedallas.org\/wp-content\/uploads\/2020\/08\/mg_1644-web-454x303.jpg 454w, https:\/\/thewarehousedallas.org\/wp-content\/uploads\/2020\/08\/mg_1644-web-714x476.jpg 714w, https:\/\/thewarehousedallas.org\/wp-content\/uploads\/2020\/08\/mg_1644-web-723x482.jpg 723w, https:\/\/thewarehousedallas.org\/wp-content\/uploads\/2020\/08\/mg_1644-web-585x390.jpg 585w, https:\/\/thewarehousedallas.org\/wp-content\/uploads\/2020\/08\/mg_1644-web-577x385.jpg 577w, https:\/\/thewarehousedallas.org\/wp-content\/uploads\/2020\/08\/mg_1644-web-875x583.jpg 875w","width":1200,"height":800},"caption":"<i>Geometries On and Off the Grid: Art from 1950 to the Present<\/i>, 2015<br>Gallery 7: work by Marcel Broodthaers, Gunther Uecker, James Lee Byars, and Lee Ufan"},{"image":{"src":"https:\/\/thewarehousedallas.org\/wp-content\/uploads\/2020\/08\/mg_1650-web.jpg","srcset":"https:\/\/thewarehousedallas.org\/wp-content\/uploads\/2020\/08\/mg_1650-web.jpg 1200w, https:\/\/thewarehousedallas.org\/wp-content\/uploads\/2020\/08\/mg_1650-web-300x200.jpg 300w, https:\/\/thewarehousedallas.org\/wp-content\/uploads\/2020\/08\/mg_1650-web-1024x683.jpg 1024w, https:\/\/thewarehousedallas.org\/wp-content\/uploads\/2020\/08\/mg_1650-web-768x512.jpg 768w, https:\/\/thewarehousedallas.org\/wp-content\/uploads\/2020\/08\/mg_1650-web-315x210.jpg 315w, https:\/\/thewarehousedallas.org\/wp-content\/uploads\/2020\/08\/mg_1650-web-454x303.jpg 454w, https:\/\/thewarehousedallas.org\/wp-content\/uploads\/2020\/08\/mg_1650-web-714x476.jpg 714w, https:\/\/thewarehousedallas.org\/wp-content\/uploads\/2020\/08\/mg_1650-web-723x482.jpg 723w, https:\/\/thewarehousedallas.org\/wp-content\/uploads\/2020\/08\/mg_1650-web-585x390.jpg 585w, https:\/\/thewarehousedallas.org\/wp-content\/uploads\/2020\/08\/mg_1650-web-577x385.jpg 577w, https:\/\/thewarehousedallas.org\/wp-content\/uploads\/2020\/08\/mg_1650-web-875x583.jpg 875w","width":1200,"height":800},"caption":"<i>Geometries On and Off the Grid: Art from 1950 to the Present<\/i>, 2015<br>Gallery 7: work by Lee Ufan, James Lee Byars, Alberto Burri, and Lucio Fontana"},{"image":{"src":"https:\/\/thewarehousedallas.org\/wp-content\/uploads\/2020\/08\/mg_1656-web.jpg","srcset":"https:\/\/thewarehousedallas.org\/wp-content\/uploads\/2020\/08\/mg_1656-web.jpg 1200w, https:\/\/thewarehousedallas.org\/wp-content\/uploads\/2020\/08\/mg_1656-web-300x200.jpg 300w, https:\/\/thewarehousedallas.org\/wp-content\/uploads\/2020\/08\/mg_1656-web-1024x683.jpg 1024w, https:\/\/thewarehousedallas.org\/wp-content\/uploads\/2020\/08\/mg_1656-web-768x512.jpg 768w, https:\/\/thewarehousedallas.org\/wp-content\/uploads\/2020\/08\/mg_1656-web-315x210.jpg 315w, https:\/\/thewarehousedallas.org\/wp-content\/uploads\/2020\/08\/mg_1656-web-454x303.jpg 454w, https:\/\/thewarehousedallas.org\/wp-content\/uploads\/2020\/08\/mg_1656-web-714x476.jpg 714w, https:\/\/thewarehousedallas.org\/wp-content\/uploads\/2020\/08\/mg_1656-web-723x482.jpg 723w, https:\/\/thewarehousedallas.org\/wp-content\/uploads\/2020\/08\/mg_1656-web-585x390.jpg 585w, https:\/\/thewarehousedallas.org\/wp-content\/uploads\/2020\/08\/mg_1656-web-577x385.jpg 577w, https:\/\/thewarehousedallas.org\/wp-content\/uploads\/2020\/08\/mg_1656-web-875x583.jpg 875w","width":1200,"height":800},"caption":"<i>Geometries On and Off the Grid: Art from 1950 to the Present<\/i>, 2015<br>Gallery 7: work by Alberto Burri and Lucio Fontana"},{"image":{"src":"https:\/\/thewarehousedallas.org\/wp-content\/uploads\/2020\/08\/mg_1680-web.jpg","srcset":"https:\/\/thewarehousedallas.org\/wp-content\/uploads\/2020\/08\/mg_1680-web.jpg 1200w, https:\/\/thewarehousedallas.org\/wp-content\/uploads\/2020\/08\/mg_1680-web-300x200.jpg 300w, https:\/\/thewarehousedallas.org\/wp-content\/uploads\/2020\/08\/mg_1680-web-1024x683.jpg 1024w, https:\/\/thewarehousedallas.org\/wp-content\/uploads\/2020\/08\/mg_1680-web-768x512.jpg 768w, https:\/\/thewarehousedallas.org\/wp-content\/uploads\/2020\/08\/mg_1680-web-315x210.jpg 315w, https:\/\/thewarehousedallas.org\/wp-content\/uploads\/2020\/08\/mg_1680-web-454x303.jpg 454w, https:\/\/thewarehousedallas.org\/wp-content\/uploads\/2020\/08\/mg_1680-web-714x476.jpg 714w, https:\/\/thewarehousedallas.org\/wp-content\/uploads\/2020\/08\/mg_1680-web-723x482.jpg 723w, https:\/\/thewarehousedallas.org\/wp-content\/uploads\/2020\/08\/mg_1680-web-585x390.jpg 585w, https:\/\/thewarehousedallas.org\/wp-content\/uploads\/2020\/08\/mg_1680-web-577x385.jpg 577w, https:\/\/thewarehousedallas.org\/wp-content\/uploads\/2020\/08\/mg_1680-web-875x583.jpg 875w","width":1200,"height":800},"caption":"<i>Geometries On and Off the Grid: Art from 1950 to the Present<\/i>, 2015<br>Gallery 7: work by Lucio Fontana, Robert Ryman, James Lee Byars, and Enrico Castellani"},{"image":{"src":"https:\/\/thewarehousedallas.org\/wp-content\/uploads\/2020\/08\/mg_1665-web.jpg","srcset":"https:\/\/thewarehousedallas.org\/wp-content\/uploads\/2020\/08\/mg_1665-web.jpg 1200w, https:\/\/thewarehousedallas.org\/wp-content\/uploads\/2020\/08\/mg_1665-web-300x200.jpg 300w, https:\/\/thewarehousedallas.org\/wp-content\/uploads\/2020\/08\/mg_1665-web-1024x683.jpg 1024w, https:\/\/thewarehousedallas.org\/wp-content\/uploads\/2020\/08\/mg_1665-web-768x512.jpg 768w, https:\/\/thewarehousedallas.org\/wp-content\/uploads\/2020\/08\/mg_1665-web-315x210.jpg 315w, https:\/\/thewarehousedallas.org\/wp-content\/uploads\/2020\/08\/mg_1665-web-454x303.jpg 454w, https:\/\/thewarehousedallas.org\/wp-content\/uploads\/2020\/08\/mg_1665-web-714x476.jpg 714w, https:\/\/thewarehousedallas.org\/wp-content\/uploads\/2020\/08\/mg_1665-web-723x482.jpg 723w, https:\/\/thewarehousedallas.org\/wp-content\/uploads\/2020\/08\/mg_1665-web-585x390.jpg 585w, https:\/\/thewarehousedallas.org\/wp-content\/uploads\/2020\/08\/mg_1665-web-577x385.jpg 577w, https:\/\/thewarehousedallas.org\/wp-content\/uploads\/2020\/08\/mg_1665-web-875x583.jpg 875w","width":1200,"height":800},"caption":"<i>Geometries On and Off the Grid: Art from 1950 to the Present<\/i>, 2015<br>Gallery 7: work by Lucio Fontana, Robert Ryman, James Lee Byars, and Enrico Castellani"},{"image":{"src":"https:\/\/thewarehousedallas.org\/wp-content\/uploads\/2020\/08\/mg_1753-web.jpg","srcset":"https:\/\/thewarehousedallas.org\/wp-content\/uploads\/2020\/08\/mg_1753-web.jpg 1200w, https:\/\/thewarehousedallas.org\/wp-content\/uploads\/2020\/08\/mg_1753-web-300x200.jpg 300w, https:\/\/thewarehousedallas.org\/wp-content\/uploads\/2020\/08\/mg_1753-web-1024x683.jpg 1024w, https:\/\/thewarehousedallas.org\/wp-content\/uploads\/2020\/08\/mg_1753-web-768x512.jpg 768w, https:\/\/thewarehousedallas.org\/wp-content\/uploads\/2020\/08\/mg_1753-web-315x210.jpg 315w, https:\/\/thewarehousedallas.org\/wp-content\/uploads\/2020\/08\/mg_1753-web-454x303.jpg 454w, https:\/\/thewarehousedallas.org\/wp-content\/uploads\/2020\/08\/mg_1753-web-714x476.jpg 714w, https:\/\/thewarehousedallas.org\/wp-content\/uploads\/2020\/08\/mg_1753-web-723x482.jpg 723w, https:\/\/thewarehousedallas.org\/wp-content\/uploads\/2020\/08\/mg_1753-web-585x390.jpg 585w, https:\/\/thewarehousedallas.org\/wp-content\/uploads\/2020\/08\/mg_1753-web-577x385.jpg 577w, https:\/\/thewarehousedallas.org\/wp-content\/uploads\/2020\/08\/mg_1753-web-875x583.jpg 875w","width":1200,"height":800},"caption":"<i>Geometries On and Off the Grid: Art from 1950 to the Present<\/i>, 2015<br>Gallery 8: work by Elizabeth Murray, Joel Shapiro, Heidi Bucher, Jackie Winsor, Markus Raetz, and Saburo Murakami"},{"image":{"src":"https:\/\/thewarehousedallas.org\/wp-content\/uploads\/2020\/08\/mg_1800-web.jpg","srcset":"https:\/\/thewarehousedallas.org\/wp-content\/uploads\/2020\/08\/mg_1800-web.jpg 1200w, https:\/\/thewarehousedallas.org\/wp-content\/uploads\/2020\/08\/mg_1800-web-300x200.jpg 300w, https:\/\/thewarehousedallas.org\/wp-content\/uploads\/2020\/08\/mg_1800-web-1024x683.jpg 1024w, https:\/\/thewarehousedallas.org\/wp-content\/uploads\/2020\/08\/mg_1800-web-768x512.jpg 768w, https:\/\/thewarehousedallas.org\/wp-content\/uploads\/2020\/08\/mg_1800-web-315x210.jpg 315w, https:\/\/thewarehousedallas.org\/wp-content\/uploads\/2020\/08\/mg_1800-web-454x303.jpg 454w, https:\/\/thewarehousedallas.org\/wp-content\/uploads\/2020\/08\/mg_1800-web-714x476.jpg 714w, https:\/\/thewarehousedallas.org\/wp-content\/uploads\/2020\/08\/mg_1800-web-723x482.jpg 723w, https:\/\/thewarehousedallas.org\/wp-content\/uploads\/2020\/08\/mg_1800-web-585x390.jpg 585w, https:\/\/thewarehousedallas.org\/wp-content\/uploads\/2020\/08\/mg_1800-web-577x385.jpg 577w, https:\/\/thewarehousedallas.org\/wp-content\/uploads\/2020\/08\/mg_1800-web-875x583.jpg 875w","width":1200,"height":800},"caption":"<i>Geometries On and Off the Grid: Art from 1950 to the Present<\/i>, 2015<br>Gallery 8: work by Jackie Winsor, Richard Fleischner, Elizabeth Murray, and Joel Shapiro<br>Also pictured Gallery 9: work by Peter Alexander"},{"image":{"src":"https:\/\/thewarehousedallas.org\/wp-content\/uploads\/2020\/08\/mg_3330-web.jpg","srcset":"https:\/\/thewarehousedallas.org\/wp-content\/uploads\/2020\/08\/mg_3330-web.jpg 1200w, https:\/\/thewarehousedallas.org\/wp-content\/uploads\/2020\/08\/mg_3330-web-300x200.jpg 300w, https:\/\/thewarehousedallas.org\/wp-content\/uploads\/2020\/08\/mg_3330-web-1024x683.jpg 1024w, https:\/\/thewarehousedallas.org\/wp-content\/uploads\/2020\/08\/mg_3330-web-768x512.jpg 768w, https:\/\/thewarehousedallas.org\/wp-content\/uploads\/2020\/08\/mg_3330-web-315x210.jpg 315w, https:\/\/thewarehousedallas.org\/wp-content\/uploads\/2020\/08\/mg_3330-web-454x303.jpg 454w, https:\/\/thewarehousedallas.org\/wp-content\/uploads\/2020\/08\/mg_3330-web-714x476.jpg 714w, https:\/\/thewarehousedallas.org\/wp-content\/uploads\/2020\/08\/mg_3330-web-723x482.jpg 723w, https:\/\/thewarehousedallas.org\/wp-content\/uploads\/2020\/08\/mg_3330-web-585x390.jpg 585w, https:\/\/thewarehousedallas.org\/wp-content\/uploads\/2020\/08\/mg_3330-web-577x385.jpg 577w, https:\/\/thewarehousedallas.org\/wp-content\/uploads\/2020\/08\/mg_3330-web-875x583.jpg 875w","width":1200,"height":800},"caption":"<i>Geometries On and Off the Grid: Art from 1950 to the Present<\/i>, 2015<br>Gallery 8: work by Heidi Bucher, Jackie Winsor, Markus Raetz, and Saburo Murakami"},{"image":{"src":"https:\/\/thewarehousedallas.org\/wp-content\/uploads\/2020\/08\/mg_1765-web.jpg","srcset":"https:\/\/thewarehousedallas.org\/wp-content\/uploads\/2020\/08\/mg_1765-web.jpg 1200w, https:\/\/thewarehousedallas.org\/wp-content\/uploads\/2020\/08\/mg_1765-web-300x200.jpg 300w, https:\/\/thewarehousedallas.org\/wp-content\/uploads\/2020\/08\/mg_1765-web-1024x683.jpg 1024w, https:\/\/thewarehousedallas.org\/wp-content\/uploads\/2020\/08\/mg_1765-web-768x512.jpg 768w, https:\/\/thewarehousedallas.org\/wp-content\/uploads\/2020\/08\/mg_1765-web-315x210.jpg 315w, https:\/\/thewarehousedallas.org\/wp-content\/uploads\/2020\/08\/mg_1765-web-454x303.jpg 454w, https:\/\/thewarehousedallas.org\/wp-content\/uploads\/2020\/08\/mg_1765-web-714x476.jpg 714w, https:\/\/thewarehousedallas.org\/wp-content\/uploads\/2020\/08\/mg_1765-web-723x482.jpg 723w, https:\/\/thewarehousedallas.org\/wp-content\/uploads\/2020\/08\/mg_1765-web-585x390.jpg 585w, https:\/\/thewarehousedallas.org\/wp-content\/uploads\/2020\/08\/mg_1765-web-577x385.jpg 577w, https:\/\/thewarehousedallas.org\/wp-content\/uploads\/2020\/08\/mg_1765-web-875x583.jpg 875w","width":1200,"height":800},"caption":"<i>Geometries On and Off the Grid: Art from 1950 to the Present<\/i>, 2015<br>Gallery 8: work by Heidi Bucher, Jackie Winsor, Markus Raetz, and Saburo Murakami"},{"image":{"src":"https:\/\/thewarehousedallas.org\/wp-content\/uploads\/2020\/08\/mg_1819-web.jpg","srcset":"https:\/\/thewarehousedallas.org\/wp-content\/uploads\/2020\/08\/mg_1819-web.jpg 1200w, https:\/\/thewarehousedallas.org\/wp-content\/uploads\/2020\/08\/mg_1819-web-300x200.jpg 300w, https:\/\/thewarehousedallas.org\/wp-content\/uploads\/2020\/08\/mg_1819-web-1024x683.jpg 1024w, https:\/\/thewarehousedallas.org\/wp-content\/uploads\/2020\/08\/mg_1819-web-768x512.jpg 768w, https:\/\/thewarehousedallas.org\/wp-content\/uploads\/2020\/08\/mg_1819-web-315x210.jpg 315w, https:\/\/thewarehousedallas.org\/wp-content\/uploads\/2020\/08\/mg_1819-web-454x303.jpg 454w, https:\/\/thewarehousedallas.org\/wp-content\/uploads\/2020\/08\/mg_1819-web-714x476.jpg 714w, https:\/\/thewarehousedallas.org\/wp-content\/uploads\/2020\/08\/mg_1819-web-723x482.jpg 723w, https:\/\/thewarehousedallas.org\/wp-content\/uploads\/2020\/08\/mg_1819-web-585x390.jpg 585w, https:\/\/thewarehousedallas.org\/wp-content\/uploads\/2020\/08\/mg_1819-web-577x385.jpg 577w, https:\/\/thewarehousedallas.org\/wp-content\/uploads\/2020\/08\/mg_1819-web-875x583.jpg 875w","width":1200,"height":800},"caption":"<i>Geometries On and Off the Grid: Art from 1950 to the Present<\/i>, 2015<br>Gallery 9: work by Dadamaino<br>Also pictured Gallery 8: work by Heidi Bucher, Jackie Winsor, and Markus Raetz"},{"image":{"src":"https:\/\/thewarehousedallas.org\/wp-content\/uploads\/2020\/08\/mg_1695-web.jpg","srcset":"https:\/\/thewarehousedallas.org\/wp-content\/uploads\/2020\/08\/mg_1695-web.jpg 1200w, https:\/\/thewarehousedallas.org\/wp-content\/uploads\/2020\/08\/mg_1695-web-300x200.jpg 300w, https:\/\/thewarehousedallas.org\/wp-content\/uploads\/2020\/08\/mg_1695-web-1024x683.jpg 1024w, https:\/\/thewarehousedallas.org\/wp-content\/uploads\/2020\/08\/mg_1695-web-768x512.jpg 768w, https:\/\/thewarehousedallas.org\/wp-content\/uploads\/2020\/08\/mg_1695-web-315x210.jpg 315w, https:\/\/thewarehousedallas.org\/wp-content\/uploads\/2020\/08\/mg_1695-web-454x303.jpg 454w, https:\/\/thewarehousedallas.org\/wp-content\/uploads\/2020\/08\/mg_1695-web-714x476.jpg 714w, https:\/\/thewarehousedallas.org\/wp-content\/uploads\/2020\/08\/mg_1695-web-723x482.jpg 723w, https:\/\/thewarehousedallas.org\/wp-content\/uploads\/2020\/08\/mg_1695-web-585x390.jpg 585w, https:\/\/thewarehousedallas.org\/wp-content\/uploads\/2020\/08\/mg_1695-web-577x385.jpg 577w, https:\/\/thewarehousedallas.org\/wp-content\/uploads\/2020\/08\/mg_1695-web-875x583.jpg 875w","width":1200,"height":800},"caption":"<i>Geometries On and Off the Grid: Art from 1950 to the Present<\/i>, 2015<br>Gallery 9: work by Robert Irwin"},{"image":{"src":"https:\/\/thewarehousedallas.org\/wp-content\/uploads\/2020\/08\/mg_1725-web.jpg","srcset":"https:\/\/thewarehousedallas.org\/wp-content\/uploads\/2020\/08\/mg_1725-web.jpg 1200w, https:\/\/thewarehousedallas.org\/wp-content\/uploads\/2020\/08\/mg_1725-web-300x200.jpg 300w, https:\/\/thewarehousedallas.org\/wp-content\/uploads\/2020\/08\/mg_1725-web-1024x683.jpg 1024w, https:\/\/thewarehousedallas.org\/wp-content\/uploads\/2020\/08\/mg_1725-web-768x512.jpg 768w, https:\/\/thewarehousedallas.org\/wp-content\/uploads\/2020\/08\/mg_1725-web-315x210.jpg 315w, https:\/\/thewarehousedallas.org\/wp-content\/uploads\/2020\/08\/mg_1725-web-454x303.jpg 454w, https:\/\/thewarehousedallas.org\/wp-content\/uploads\/2020\/08\/mg_1725-web-714x476.jpg 714w, https:\/\/thewarehousedallas.org\/wp-content\/uploads\/2020\/08\/mg_1725-web-723x482.jpg 723w, https:\/\/thewarehousedallas.org\/wp-content\/uploads\/2020\/08\/mg_1725-web-585x390.jpg 585w, https:\/\/thewarehousedallas.org\/wp-content\/uploads\/2020\/08\/mg_1725-web-577x385.jpg 577w, https:\/\/thewarehousedallas.org\/wp-content\/uploads\/2020\/08\/mg_1725-web-875x583.jpg 875w","width":1200,"height":800},"caption":"<i>Geometries On and Off the Grid: Art from 1950 to the Present<\/i>, 2015<br>Gallery 9: work by Peter Alexander<br>Also pictured Gallery 10: work by Gary Hill, Louise Bourgeois, Mary Kelly, and Louise Bourgeois; Gallery 12: work by Felix Gonzalez-Torres and Rachel Whiteread"},{"image":{"src":"https:\/\/thewarehousedallas.org\/wp-content\/uploads\/2020\/08\/mg_1900-web.jpg","srcset":"https:\/\/thewarehousedallas.org\/wp-content\/uploads\/2020\/08\/mg_1900-web.jpg 1200w, https:\/\/thewarehousedallas.org\/wp-content\/uploads\/2020\/08\/mg_1900-web-300x200.jpg 300w, https:\/\/thewarehousedallas.org\/wp-content\/uploads\/2020\/08\/mg_1900-web-1024x683.jpg 1024w, https:\/\/thewarehousedallas.org\/wp-content\/uploads\/2020\/08\/mg_1900-web-768x512.jpg 768w, https:\/\/thewarehousedallas.org\/wp-content\/uploads\/2020\/08\/mg_1900-web-315x210.jpg 315w, https:\/\/thewarehousedallas.org\/wp-content\/uploads\/2020\/08\/mg_1900-web-454x303.jpg 454w, https:\/\/thewarehousedallas.org\/wp-content\/uploads\/2020\/08\/mg_1900-web-714x476.jpg 714w, https:\/\/thewarehousedallas.org\/wp-content\/uploads\/2020\/08\/mg_1900-web-723x482.jpg 723w, https:\/\/thewarehousedallas.org\/wp-content\/uploads\/2020\/08\/mg_1900-web-585x390.jpg 585w, https:\/\/thewarehousedallas.org\/wp-content\/uploads\/2020\/08\/mg_1900-web-577x385.jpg 577w, https:\/\/thewarehousedallas.org\/wp-content\/uploads\/2020\/08\/mg_1900-web-875x583.jpg 875w","width":1200,"height":800},"caption":"<i>Geometries On and Off the Grid: Art from 1950 to the Present<\/i>, 2015<br>Gallery 10: work by Bruce Nauman and Paul McCarthy<br>Also pictured Gallery 8: work by Heidi Bucher and Jackie Winsor\n"},{"image":{"src":"https:\/\/thewarehousedallas.org\/wp-content\/uploads\/2020\/08\/mg_1908-web.jpg","srcset":"https:\/\/thewarehousedallas.org\/wp-content\/uploads\/2020\/08\/mg_1908-web.jpg 1200w, https:\/\/thewarehousedallas.org\/wp-content\/uploads\/2020\/08\/mg_1908-web-300x200.jpg 300w, https:\/\/thewarehousedallas.org\/wp-content\/uploads\/2020\/08\/mg_1908-web-1024x683.jpg 1024w, https:\/\/thewarehousedallas.org\/wp-content\/uploads\/2020\/08\/mg_1908-web-768x512.jpg 768w, https:\/\/thewarehousedallas.org\/wp-content\/uploads\/2020\/08\/mg_1908-web-315x210.jpg 315w, https:\/\/thewarehousedallas.org\/wp-content\/uploads\/2020\/08\/mg_1908-web-454x303.jpg 454w, https:\/\/thewarehousedallas.org\/wp-content\/uploads\/2020\/08\/mg_1908-web-714x476.jpg 714w, https:\/\/thewarehousedallas.org\/wp-content\/uploads\/2020\/08\/mg_1908-web-723x482.jpg 723w, https:\/\/thewarehousedallas.org\/wp-content\/uploads\/2020\/08\/mg_1908-web-585x390.jpg 585w, https:\/\/thewarehousedallas.org\/wp-content\/uploads\/2020\/08\/mg_1908-web-577x385.jpg 577w, https:\/\/thewarehousedallas.org\/wp-content\/uploads\/2020\/08\/mg_1908-web-875x583.jpg 875w","width":1200,"height":800},"caption":"<i>Geometries On and Off the Grid: Art from 1950 to the Present<\/i>, 2015<br>Gallery 10: work by Paul McCarthy and Giuseppe Penone"},{"image":{"src":"https:\/\/thewarehousedallas.org\/wp-content\/uploads\/2020\/08\/mg_1885-web.jpg","srcset":"https:\/\/thewarehousedallas.org\/wp-content\/uploads\/2020\/08\/mg_1885-web.jpg 1200w, https:\/\/thewarehousedallas.org\/wp-content\/uploads\/2020\/08\/mg_1885-web-300x200.jpg 300w, https:\/\/thewarehousedallas.org\/wp-content\/uploads\/2020\/08\/mg_1885-web-1024x683.jpg 1024w, https:\/\/thewarehousedallas.org\/wp-content\/uploads\/2020\/08\/mg_1885-web-768x512.jpg 768w, https:\/\/thewarehousedallas.org\/wp-content\/uploads\/2020\/08\/mg_1885-web-315x210.jpg 315w, https:\/\/thewarehousedallas.org\/wp-content\/uploads\/2020\/08\/mg_1885-web-454x303.jpg 454w, https:\/\/thewarehousedallas.org\/wp-content\/uploads\/2020\/08\/mg_1885-web-714x476.jpg 714w, https:\/\/thewarehousedallas.org\/wp-content\/uploads\/2020\/08\/mg_1885-web-723x482.jpg 723w, https:\/\/thewarehousedallas.org\/wp-content\/uploads\/2020\/08\/mg_1885-web-585x390.jpg 585w, https:\/\/thewarehousedallas.org\/wp-content\/uploads\/2020\/08\/mg_1885-web-577x385.jpg 577w, https:\/\/thewarehousedallas.org\/wp-content\/uploads\/2020\/08\/mg_1885-web-875x583.jpg 875w","width":1200,"height":800},"caption":"<i>Geometries On and Off the Grid: Art from 1950 to the Present<\/i>, 2015<br>Gallery 10: work by Giuseppe Penone, Hannah Wilke, Joe Zucker, and Judy Chicago"},{"image":{"src":"https:\/\/thewarehousedallas.org\/wp-content\/uploads\/2020\/08\/mg_1986-web.jpg","srcset":"https:\/\/thewarehousedallas.org\/wp-content\/uploads\/2020\/08\/mg_1986-web.jpg 1200w, https:\/\/thewarehousedallas.org\/wp-content\/uploads\/2020\/08\/mg_1986-web-300x200.jpg 300w, https:\/\/thewarehousedallas.org\/wp-content\/uploads\/2020\/08\/mg_1986-web-1024x683.jpg 1024w, https:\/\/thewarehousedallas.org\/wp-content\/uploads\/2020\/08\/mg_1986-web-768x512.jpg 768w, https:\/\/thewarehousedallas.org\/wp-content\/uploads\/2020\/08\/mg_1986-web-315x210.jpg 315w, https:\/\/thewarehousedallas.org\/wp-content\/uploads\/2020\/08\/mg_1986-web-454x303.jpg 454w, https:\/\/thewarehousedallas.org\/wp-content\/uploads\/2020\/08\/mg_1986-web-714x476.jpg 714w, https:\/\/thewarehousedallas.org\/wp-content\/uploads\/2020\/08\/mg_1986-web-723x482.jpg 723w, https:\/\/thewarehousedallas.org\/wp-content\/uploads\/2020\/08\/mg_1986-web-585x390.jpg 585w, https:\/\/thewarehousedallas.org\/wp-content\/uploads\/2020\/08\/mg_1986-web-577x385.jpg 577w, https:\/\/thewarehousedallas.org\/wp-content\/uploads\/2020\/08\/mg_1986-web-875x583.jpg 875w","width":1200,"height":800},"caption":"<i>Geometries On and Off the Grid: Art from 1950 to the Present<\/i>, 2015<br>Gallery 10: work by Gary Hill, Louise Bourgeois, and Mary Kelly<br>\nAlso pictured Gallery 12: work by Felix Gonzalez-Torres and Rachel Whiteread"},{"image":{"src":"https:\/\/thewarehousedallas.org\/wp-content\/uploads\/2020\/08\/mg_1980-web.jpg","srcset":"https:\/\/thewarehousedallas.org\/wp-content\/uploads\/2020\/08\/mg_1980-web.jpg 1200w, https:\/\/thewarehousedallas.org\/wp-content\/uploads\/2020\/08\/mg_1980-web-300x200.jpg 300w, https:\/\/thewarehousedallas.org\/wp-content\/uploads\/2020\/08\/mg_1980-web-1024x683.jpg 1024w, https:\/\/thewarehousedallas.org\/wp-content\/uploads\/2020\/08\/mg_1980-web-768x512.jpg 768w, https:\/\/thewarehousedallas.org\/wp-content\/uploads\/2020\/08\/mg_1980-web-315x210.jpg 315w, https:\/\/thewarehousedallas.org\/wp-content\/uploads\/2020\/08\/mg_1980-web-454x303.jpg 454w, https:\/\/thewarehousedallas.org\/wp-content\/uploads\/2020\/08\/mg_1980-web-714x476.jpg 714w, https:\/\/thewarehousedallas.org\/wp-content\/uploads\/2020\/08\/mg_1980-web-723x482.jpg 723w, https:\/\/thewarehousedallas.org\/wp-content\/uploads\/2020\/08\/mg_1980-web-585x390.jpg 585w, https:\/\/thewarehousedallas.org\/wp-content\/uploads\/2020\/08\/mg_1980-web-577x385.jpg 577w, https:\/\/thewarehousedallas.org\/wp-content\/uploads\/2020\/08\/mg_1980-web-875x583.jpg 875w","width":1200,"height":800},"caption":"<i>Geometries On and Off the Grid: Art from 1950 to the Present<\/i>, 2015<br>Gallery 10: work by Gilbert & George, Joel Shapiro, Louise Bourgeois, Gordon Matta-Clark, Giuseppe Penone, Geta Br\u0103tescu, and Claes Oldenburg<br>\nAlso pictured Gallery 11: work by Charles Ray"},{"image":{"src":"https:\/\/thewarehousedallas.org\/wp-content\/uploads\/2020\/08\/gallery10_install_reshoot_03-web.jpg","srcset":"https:\/\/thewarehousedallas.org\/wp-content\/uploads\/2020\/08\/gallery10_install_reshoot_03-web.jpg 1200w, https:\/\/thewarehousedallas.org\/wp-content\/uploads\/2020\/08\/gallery10_install_reshoot_03-web-300x200.jpg 300w, https:\/\/thewarehousedallas.org\/wp-content\/uploads\/2020\/08\/gallery10_install_reshoot_03-web-1024x683.jpg 1024w, https:\/\/thewarehousedallas.org\/wp-content\/uploads\/2020\/08\/gallery10_install_reshoot_03-web-768x512.jpg 768w, https:\/\/thewarehousedallas.org\/wp-content\/uploads\/2020\/08\/gallery10_install_reshoot_03-web-315x210.jpg 315w, https:\/\/thewarehousedallas.org\/wp-content\/uploads\/2020\/08\/gallery10_install_reshoot_03-web-454x303.jpg 454w, https:\/\/thewarehousedallas.org\/wp-content\/uploads\/2020\/08\/gallery10_install_reshoot_03-web-714x476.jpg 714w, https:\/\/thewarehousedallas.org\/wp-content\/uploads\/2020\/08\/gallery10_install_reshoot_03-web-723x482.jpg 723w, https:\/\/thewarehousedallas.org\/wp-content\/uploads\/2020\/08\/gallery10_install_reshoot_03-web-585x390.jpg 585w, https:\/\/thewarehousedallas.org\/wp-content\/uploads\/2020\/08\/gallery10_install_reshoot_03-web-577x385.jpg 577w, https:\/\/thewarehousedallas.org\/wp-content\/uploads\/2020\/08\/gallery10_install_reshoot_03-web-875x583.jpg 875w","width":1200,"height":800},"caption":"<i>Geometries On and Off the Grid: Art from 1950 to the Present<\/i>, 2015<br>Gallery 10: work by Gordon Matta-Clark, Giuseppe Penone, Geta Br\u0103tescu, Claes Oldenburg, and Bruce Nauman<br>\nAlso pictured Gallery 9: work by Dadamaino"},{"image":{"src":"https:\/\/thewarehousedallas.org\/wp-content\/uploads\/2020\/08\/mg_2002-web.jpg","srcset":"https:\/\/thewarehousedallas.org\/wp-content\/uploads\/2020\/08\/mg_2002-web.jpg 1200w, https:\/\/thewarehousedallas.org\/wp-content\/uploads\/2020\/08\/mg_2002-web-300x200.jpg 300w, https:\/\/thewarehousedallas.org\/wp-content\/uploads\/2020\/08\/mg_2002-web-1024x683.jpg 1024w, https:\/\/thewarehousedallas.org\/wp-content\/uploads\/2020\/08\/mg_2002-web-768x512.jpg 768w, https:\/\/thewarehousedallas.org\/wp-content\/uploads\/2020\/08\/mg_2002-web-315x210.jpg 315w, https:\/\/thewarehousedallas.org\/wp-content\/uploads\/2020\/08\/mg_2002-web-454x303.jpg 454w, https:\/\/thewarehousedallas.org\/wp-content\/uploads\/2020\/08\/mg_2002-web-714x476.jpg 714w, https:\/\/thewarehousedallas.org\/wp-content\/uploads\/2020\/08\/mg_2002-web-723x482.jpg 723w, https:\/\/thewarehousedallas.org\/wp-content\/uploads\/2020\/08\/mg_2002-web-585x390.jpg 585w, https:\/\/thewarehousedallas.org\/wp-content\/uploads\/2020\/08\/mg_2002-web-577x385.jpg 577w, https:\/\/thewarehousedallas.org\/wp-content\/uploads\/2020\/08\/mg_2002-web-875x583.jpg 875w","width":1200,"height":800},"caption":"<i>Geometries On and Off the Grid: Art from 1950 to the Present<\/i>, 2015<br>Gallery 11: work by Charles Ray"},{"image":{"src":"https:\/\/thewarehousedallas.org\/wp-content\/uploads\/2020\/08\/mg_2029-web.jpg","srcset":"https:\/\/thewarehousedallas.org\/wp-content\/uploads\/2020\/08\/mg_2029-web.jpg 1200w, https:\/\/thewarehousedallas.org\/wp-content\/uploads\/2020\/08\/mg_2029-web-300x200.jpg 300w, https:\/\/thewarehousedallas.org\/wp-content\/uploads\/2020\/08\/mg_2029-web-1024x683.jpg 1024w, https:\/\/thewarehousedallas.org\/wp-content\/uploads\/2020\/08\/mg_2029-web-768x512.jpg 768w, https:\/\/thewarehousedallas.org\/wp-content\/uploads\/2020\/08\/mg_2029-web-315x210.jpg 315w, https:\/\/thewarehousedallas.org\/wp-content\/uploads\/2020\/08\/mg_2029-web-454x303.jpg 454w, https:\/\/thewarehousedallas.org\/wp-content\/uploads\/2020\/08\/mg_2029-web-714x476.jpg 714w, https:\/\/thewarehousedallas.org\/wp-content\/uploads\/2020\/08\/mg_2029-web-723x482.jpg 723w, https:\/\/thewarehousedallas.org\/wp-content\/uploads\/2020\/08\/mg_2029-web-585x390.jpg 585w, https:\/\/thewarehousedallas.org\/wp-content\/uploads\/2020\/08\/mg_2029-web-577x385.jpg 577w, https:\/\/thewarehousedallas.org\/wp-content\/uploads\/2020\/08\/mg_2029-web-875x583.jpg 875w","width":1200,"height":800},"caption":"<i>Geometries On and Off the Grid: Art from 1950 to the Present<\/i>, 2015<br>Gallery 11: work by Charles Ray"},{"image":{"src":"https:\/\/thewarehousedallas.org\/wp-content\/uploads\/2020\/08\/mg_5301-web.jpg","srcset":"https:\/\/thewarehousedallas.org\/wp-content\/uploads\/2020\/08\/mg_5301-web.jpg 1200w, https:\/\/thewarehousedallas.org\/wp-content\/uploads\/2020\/08\/mg_5301-web-300x209.jpg 300w, https:\/\/thewarehousedallas.org\/wp-content\/uploads\/2020\/08\/mg_5301-web-1024x714.jpg 1024w, https:\/\/thewarehousedallas.org\/wp-content\/uploads\/2020\/08\/mg_5301-web-768x536.jpg 768w, https:\/\/thewarehousedallas.org\/wp-content\/uploads\/2020\/08\/mg_5301-web-315x220.jpg 315w, https:\/\/thewarehousedallas.org\/wp-content\/uploads\/2020\/08\/mg_5301-web-454x317.jpg 454w, https:\/\/thewarehousedallas.org\/wp-content\/uploads\/2020\/08\/mg_5301-web-714x498.jpg 714w, https:\/\/thewarehousedallas.org\/wp-content\/uploads\/2020\/08\/mg_5301-web-723x504.jpg 723w, https:\/\/thewarehousedallas.org\/wp-content\/uploads\/2020\/08\/mg_5301-web-585x408.jpg 585w, https:\/\/thewarehousedallas.org\/wp-content\/uploads\/2020\/08\/mg_5301-web-577x402.jpg 577w, https:\/\/thewarehousedallas.org\/wp-content\/uploads\/2020\/08\/mg_5301-web-836x583.jpg 836w","width":1200,"height":837},"caption":"<i>Geometries On and Off the Grid: Art from 1950 to the Present<\/i>, 2015<br>Gallery 12: work by David Watkins and Charles Ray<br>Also pictured Gallery 10: work by Paul McCarthy, Giuseppe Penone, and Hannah Wilke; Gallery 8: work by Heidi Bucher and Jackie Winsor\n"},{"image":{"src":"https:\/\/thewarehousedallas.org\/wp-content\/uploads\/2020\/08\/mg_3344-web.jpg","srcset":"https:\/\/thewarehousedallas.org\/wp-content\/uploads\/2020\/08\/mg_3344-web.jpg 1200w, https:\/\/thewarehousedallas.org\/wp-content\/uploads\/2020\/08\/mg_3344-web-300x200.jpg 300w, https:\/\/thewarehousedallas.org\/wp-content\/uploads\/2020\/08\/mg_3344-web-1024x683.jpg 1024w, https:\/\/thewarehousedallas.org\/wp-content\/uploads\/2020\/08\/mg_3344-web-768x512.jpg 768w, https:\/\/thewarehousedallas.org\/wp-content\/uploads\/2020\/08\/mg_3344-web-315x210.jpg 315w, https:\/\/thewarehousedallas.org\/wp-content\/uploads\/2020\/08\/mg_3344-web-454x303.jpg 454w, https:\/\/thewarehousedallas.org\/wp-content\/uploads\/2020\/08\/mg_3344-web-714x476.jpg 714w, https:\/\/thewarehousedallas.org\/wp-content\/uploads\/2020\/08\/mg_3344-web-723x482.jpg 723w, https:\/\/thewarehousedallas.org\/wp-content\/uploads\/2020\/08\/mg_3344-web-585x390.jpg 585w, https:\/\/thewarehousedallas.org\/wp-content\/uploads\/2020\/08\/mg_3344-web-577x385.jpg 577w, https:\/\/thewarehousedallas.org\/wp-content\/uploads\/2020\/08\/mg_3344-web-875x583.jpg 875w","width":1200,"height":800},"caption":"<i>Geometries On and Off the Grid: Art from 1950 to the Present<\/i>, 2015<br>Gallery 12: work by Christopher Wool, Felix Gonzalez-Torres, Rachel Whiteread, Robert Gober (2 works), and Felix Gonzalez-Torres"},{"image":{"src":"https:\/\/thewarehousedallas.org\/wp-content\/uploads\/2020\/08\/mg_3295-web.jpg","srcset":"https:\/\/thewarehousedallas.org\/wp-content\/uploads\/2020\/08\/mg_3295-web.jpg 1200w, https:\/\/thewarehousedallas.org\/wp-content\/uploads\/2020\/08\/mg_3295-web-300x200.jpg 300w, https:\/\/thewarehousedallas.org\/wp-content\/uploads\/2020\/08\/mg_3295-web-1024x683.jpg 1024w, https:\/\/thewarehousedallas.org\/wp-content\/uploads\/2020\/08\/mg_3295-web-768x512.jpg 768w, https:\/\/thewarehousedallas.org\/wp-content\/uploads\/2020\/08\/mg_3295-web-315x210.jpg 315w, https:\/\/thewarehousedallas.org\/wp-content\/uploads\/2020\/08\/mg_3295-web-454x303.jpg 454w, https:\/\/thewarehousedallas.org\/wp-content\/uploads\/2020\/08\/mg_3295-web-714x476.jpg 714w, https:\/\/thewarehousedallas.org\/wp-content\/uploads\/2020\/08\/mg_3295-web-723x482.jpg 723w, https:\/\/thewarehousedallas.org\/wp-content\/uploads\/2020\/08\/mg_3295-web-585x390.jpg 585w, https:\/\/thewarehousedallas.org\/wp-content\/uploads\/2020\/08\/mg_3295-web-577x385.jpg 577w, https:\/\/thewarehousedallas.org\/wp-content\/uploads\/2020\/08\/mg_3295-web-875x583.jpg 875w","width":1200,"height":800},"caption":"<i>Geometries On and Off the Grid: Art from 1950 to the Present<\/i>, 2015<br>Gallery 12: work by Rachel Whiteread, Christopher Wool, Felix Gonzalez-Torres, and Robert Gober (2 works)"},{"image":{"src":"https:\/\/thewarehousedallas.org\/wp-content\/uploads\/2020\/08\/mg_3255-web.jpg","srcset":"https:\/\/thewarehousedallas.org\/wp-content\/uploads\/2020\/08\/mg_3255-web.jpg 1200w, https:\/\/thewarehousedallas.org\/wp-content\/uploads\/2020\/08\/mg_3255-web-300x200.jpg 300w, https:\/\/thewarehousedallas.org\/wp-content\/uploads\/2020\/08\/mg_3255-web-1024x683.jpg 1024w, https:\/\/thewarehousedallas.org\/wp-content\/uploads\/2020\/08\/mg_3255-web-768x512.jpg 768w, https:\/\/thewarehousedallas.org\/wp-content\/uploads\/2020\/08\/mg_3255-web-315x210.jpg 315w, https:\/\/thewarehousedallas.org\/wp-content\/uploads\/2020\/08\/mg_3255-web-454x303.jpg 454w, https:\/\/thewarehousedallas.org\/wp-content\/uploads\/2020\/08\/mg_3255-web-714x476.jpg 714w, https:\/\/thewarehousedallas.org\/wp-content\/uploads\/2020\/08\/mg_3255-web-723x482.jpg 723w, https:\/\/thewarehousedallas.org\/wp-content\/uploads\/2020\/08\/mg_3255-web-585x390.jpg 585w, https:\/\/thewarehousedallas.org\/wp-content\/uploads\/2020\/08\/mg_3255-web-577x385.jpg 577w, https:\/\/thewarehousedallas.org\/wp-content\/uploads\/2020\/08\/mg_3255-web-875x583.jpg 875w","width":1200,"height":800},"caption":"<i>Geometries On and Off the Grid: Art from 1950 to the Present<\/i>, 2015<br>Gallery 12: work by Robert Gober (2 works), Felix Gonzalez-Torres, and Robert Gober<br>Also pictured Gallery 14: work by Richard Prince"},{"image":{"src":"https:\/\/thewarehousedallas.org\/wp-content\/uploads\/2020\/08\/mg_3289-web.jpg","srcset":"https:\/\/thewarehousedallas.org\/wp-content\/uploads\/2020\/08\/mg_3289-web.jpg 1200w, https:\/\/thewarehousedallas.org\/wp-content\/uploads\/2020\/08\/mg_3289-web-300x200.jpg 300w, https:\/\/thewarehousedallas.org\/wp-content\/uploads\/2020\/08\/mg_3289-web-1024x683.jpg 1024w, https:\/\/thewarehousedallas.org\/wp-content\/uploads\/2020\/08\/mg_3289-web-768x512.jpg 768w, https:\/\/thewarehousedallas.org\/wp-content\/uploads\/2020\/08\/mg_3289-web-315x210.jpg 315w, https:\/\/thewarehousedallas.org\/wp-content\/uploads\/2020\/08\/mg_3289-web-454x303.jpg 454w, https:\/\/thewarehousedallas.org\/wp-content\/uploads\/2020\/08\/mg_3289-web-714x476.jpg 714w, https:\/\/thewarehousedallas.org\/wp-content\/uploads\/2020\/08\/mg_3289-web-723x482.jpg 723w, https:\/\/thewarehousedallas.org\/wp-content\/uploads\/2020\/08\/mg_3289-web-585x390.jpg 585w, https:\/\/thewarehousedallas.org\/wp-content\/uploads\/2020\/08\/mg_3289-web-577x385.jpg 577w, https:\/\/thewarehousedallas.org\/wp-content\/uploads\/2020\/08\/mg_3289-web-875x583.jpg 875w","width":1200,"height":800},"caption":"<i>Geometries On and Off the Grid: Art from 1950 to the Present<\/i>, 2015<br>Gallery 12: work by Robert Gober and Annette Messager<br>Also pictured Gallery 14: work by Richard Prince"},{"image":{"src":"https:\/\/thewarehousedallas.org\/wp-content\/uploads\/2020\/08\/gallery12_install_reshoot_03-web.jpg","srcset":"https:\/\/thewarehousedallas.org\/wp-content\/uploads\/2020\/08\/gallery12_install_reshoot_03-web.jpg 1200w, https:\/\/thewarehousedallas.org\/wp-content\/uploads\/2020\/08\/gallery12_install_reshoot_03-web-300x200.jpg 300w, https:\/\/thewarehousedallas.org\/wp-content\/uploads\/2020\/08\/gallery12_install_reshoot_03-web-1024x683.jpg 1024w, https:\/\/thewarehousedallas.org\/wp-content\/uploads\/2020\/08\/gallery12_install_reshoot_03-web-768x512.jpg 768w, https:\/\/thewarehousedallas.org\/wp-content\/uploads\/2020\/08\/gallery12_install_reshoot_03-web-315x210.jpg 315w, https:\/\/thewarehousedallas.org\/wp-content\/uploads\/2020\/08\/gallery12_install_reshoot_03-web-454x303.jpg 454w, https:\/\/thewarehousedallas.org\/wp-content\/uploads\/2020\/08\/gallery12_install_reshoot_03-web-714x476.jpg 714w, https:\/\/thewarehousedallas.org\/wp-content\/uploads\/2020\/08\/gallery12_install_reshoot_03-web-723x482.jpg 723w, https:\/\/thewarehousedallas.org\/wp-content\/uploads\/2020\/08\/gallery12_install_reshoot_03-web-585x390.jpg 585w, https:\/\/thewarehousedallas.org\/wp-content\/uploads\/2020\/08\/gallery12_install_reshoot_03-web-577x385.jpg 577w, https:\/\/thewarehousedallas.org\/wp-content\/uploads\/2020\/08\/gallery12_install_reshoot_03-web-875x583.jpg 875w","width":1200,"height":800},"caption":"<i>Geometries On and Off the Grid: Art from 1950 to the Present<\/i>, 2015<br>Gallery 12: work by Annette Messager, Leonilson, and Martin Kippenberger"},{"image":{"src":"https:\/\/thewarehousedallas.org\/wp-content\/uploads\/2020\/08\/mg_2086-web.jpg","srcset":"https:\/\/thewarehousedallas.org\/wp-content\/uploads\/2020\/08\/mg_2086-web.jpg 1200w, https:\/\/thewarehousedallas.org\/wp-content\/uploads\/2020\/08\/mg_2086-web-300x200.jpg 300w, https:\/\/thewarehousedallas.org\/wp-content\/uploads\/2020\/08\/mg_2086-web-1024x683.jpg 1024w, https:\/\/thewarehousedallas.org\/wp-content\/uploads\/2020\/08\/mg_2086-web-768x512.jpg 768w, https:\/\/thewarehousedallas.org\/wp-content\/uploads\/2020\/08\/mg_2086-web-315x210.jpg 315w, https:\/\/thewarehousedallas.org\/wp-content\/uploads\/2020\/08\/mg_2086-web-454x303.jpg 454w, https:\/\/thewarehousedallas.org\/wp-content\/uploads\/2020\/08\/mg_2086-web-714x476.jpg 714w, https:\/\/thewarehousedallas.org\/wp-content\/uploads\/2020\/08\/mg_2086-web-723x482.jpg 723w, https:\/\/thewarehousedallas.org\/wp-content\/uploads\/2020\/08\/mg_2086-web-585x390.jpg 585w, https:\/\/thewarehousedallas.org\/wp-content\/uploads\/2020\/08\/mg_2086-web-577x385.jpg 577w, https:\/\/thewarehousedallas.org\/wp-content\/uploads\/2020\/08\/mg_2086-web-875x583.jpg 875w","width":1200,"height":800},"caption":"<i>Geometries On and Off the Grid: Art from 1950 to the Present<\/i>, 2015<br>Gallery 13: work by Sherrie Levine and Edward Krasinski"},{"image":{"src":"https:\/\/thewarehousedallas.org\/wp-content\/uploads\/2020\/08\/mg_2104-web.jpg","srcset":"https:\/\/thewarehousedallas.org\/wp-content\/uploads\/2020\/08\/mg_2104-web.jpg 1200w, https:\/\/thewarehousedallas.org\/wp-content\/uploads\/2020\/08\/mg_2104-web-300x200.jpg 300w, https:\/\/thewarehousedallas.org\/wp-content\/uploads\/2020\/08\/mg_2104-web-1024x683.jpg 1024w, https:\/\/thewarehousedallas.org\/wp-content\/uploads\/2020\/08\/mg_2104-web-768x512.jpg 768w, https:\/\/thewarehousedallas.org\/wp-content\/uploads\/2020\/08\/mg_2104-web-315x210.jpg 315w, https:\/\/thewarehousedallas.org\/wp-content\/uploads\/2020\/08\/mg_2104-web-454x303.jpg 454w, https:\/\/thewarehousedallas.org\/wp-content\/uploads\/2020\/08\/mg_2104-web-714x476.jpg 714w, https:\/\/thewarehousedallas.org\/wp-content\/uploads\/2020\/08\/mg_2104-web-723x482.jpg 723w, https:\/\/thewarehousedallas.org\/wp-content\/uploads\/2020\/08\/mg_2104-web-585x390.jpg 585w, https:\/\/thewarehousedallas.org\/wp-content\/uploads\/2020\/08\/mg_2104-web-577x385.jpg 577w, https:\/\/thewarehousedallas.org\/wp-content\/uploads\/2020\/08\/mg_2104-web-875x583.jpg 875w","width":1200,"height":800},"caption":"<i>Geometries On and Off the Grid: Art from 1950 to the Present<\/i>, 2015<br>Gallery 13: work by Sherrie Levine and Edward Krasinski<br>Also pictured Gallery 14: work by Jorge Macchi"},{"image":{"src":"https:\/\/thewarehousedallas.org\/wp-content\/uploads\/2020\/08\/mg_2053-web.jpg","srcset":"https:\/\/thewarehousedallas.org\/wp-content\/uploads\/2020\/08\/mg_2053-web.jpg 1200w, https:\/\/thewarehousedallas.org\/wp-content\/uploads\/2020\/08\/mg_2053-web-300x200.jpg 300w, https:\/\/thewarehousedallas.org\/wp-content\/uploads\/2020\/08\/mg_2053-web-1024x683.jpg 1024w, https:\/\/thewarehousedallas.org\/wp-content\/uploads\/2020\/08\/mg_2053-web-768x512.jpg 768w, https:\/\/thewarehousedallas.org\/wp-content\/uploads\/2020\/08\/mg_2053-web-315x210.jpg 315w, https:\/\/thewarehousedallas.org\/wp-content\/uploads\/2020\/08\/mg_2053-web-454x303.jpg 454w, https:\/\/thewarehousedallas.org\/wp-content\/uploads\/2020\/08\/mg_2053-web-714x476.jpg 714w, https:\/\/thewarehousedallas.org\/wp-content\/uploads\/2020\/08\/mg_2053-web-723x482.jpg 723w, https:\/\/thewarehousedallas.org\/wp-content\/uploads\/2020\/08\/mg_2053-web-585x390.jpg 585w, https:\/\/thewarehousedallas.org\/wp-content\/uploads\/2020\/08\/mg_2053-web-577x385.jpg 577w, https:\/\/thewarehousedallas.org\/wp-content\/uploads\/2020\/08\/mg_2053-web-875x583.jpg 875w","width":1200,"height":800},"caption":"<i>Geometries On and Off the Grid: Art from 1950 to the Present<\/i>, 2015<br>Gallery 14: work by Jorge Macchi, Richard Prince, Mona Hatoum, Tom Friedman, and Giovanni Corvaja"},{"image":{"src":"https:\/\/thewarehousedallas.org\/wp-content\/uploads\/2020\/08\/mg_2041-web.jpg","srcset":"https:\/\/thewarehousedallas.org\/wp-content\/uploads\/2020\/08\/mg_2041-web.jpg 1200w, https:\/\/thewarehousedallas.org\/wp-content\/uploads\/2020\/08\/mg_2041-web-300x200.jpg 300w, https:\/\/thewarehousedallas.org\/wp-content\/uploads\/2020\/08\/mg_2041-web-1024x683.jpg 1024w, https:\/\/thewarehousedallas.org\/wp-content\/uploads\/2020\/08\/mg_2041-web-768x512.jpg 768w, https:\/\/thewarehousedallas.org\/wp-content\/uploads\/2020\/08\/mg_2041-web-315x210.jpg 315w, https:\/\/thewarehousedallas.org\/wp-content\/uploads\/2020\/08\/mg_2041-web-454x303.jpg 454w, https:\/\/thewarehousedallas.org\/wp-content\/uploads\/2020\/08\/mg_2041-web-714x476.jpg 714w, https:\/\/thewarehousedallas.org\/wp-content\/uploads\/2020\/08\/mg_2041-web-723x482.jpg 723w, https:\/\/thewarehousedallas.org\/wp-content\/uploads\/2020\/08\/mg_2041-web-585x390.jpg 585w, https:\/\/thewarehousedallas.org\/wp-content\/uploads\/2020\/08\/mg_2041-web-577x385.jpg 577w, https:\/\/thewarehousedallas.org\/wp-content\/uploads\/2020\/08\/mg_2041-web-875x583.jpg 875w","width":1200,"height":800},"caption":"<i>Geometries On and Off the Grid: Art from 1950 to the Present<\/i>, 2015<br>Gallery 14: work by Jim Hodges, Mona Hatoum, Jorge Macchi, and Richard Prince<br>Also pictured Gallery 12: work by Robert Gober and Christopher Wool"},{"image":{"src":"https:\/\/thewarehousedallas.org\/wp-content\/uploads\/2020\/08\/mg_2128-web.jpg","srcset":"https:\/\/thewarehousedallas.org\/wp-content\/uploads\/2020\/08\/mg_2128-web.jpg 1200w, https:\/\/thewarehousedallas.org\/wp-content\/uploads\/2020\/08\/mg_2128-web-300x200.jpg 300w, https:\/\/thewarehousedallas.org\/wp-content\/uploads\/2020\/08\/mg_2128-web-1024x683.jpg 1024w, https:\/\/thewarehousedallas.org\/wp-content\/uploads\/2020\/08\/mg_2128-web-768x512.jpg 768w, https:\/\/thewarehousedallas.org\/wp-content\/uploads\/2020\/08\/mg_2128-web-315x210.jpg 315w, https:\/\/thewarehousedallas.org\/wp-content\/uploads\/2020\/08\/mg_2128-web-454x303.jpg 454w, https:\/\/thewarehousedallas.org\/wp-content\/uploads\/2020\/08\/mg_2128-web-714x476.jpg 714w, https:\/\/thewarehousedallas.org\/wp-content\/uploads\/2020\/08\/mg_2128-web-723x482.jpg 723w, https:\/\/thewarehousedallas.org\/wp-content\/uploads\/2020\/08\/mg_2128-web-585x390.jpg 585w, https:\/\/thewarehousedallas.org\/wp-content\/uploads\/2020\/08\/mg_2128-web-577x385.jpg 577w, https:\/\/thewarehousedallas.org\/wp-content\/uploads\/2020\/08\/mg_2128-web-875x583.jpg 875w","width":1200,"height":800},"caption":"<i>Geometries On and Off the Grid: Art from 1950 to the Present<\/i>, 2015<br>Gallery 14: work by Annette Lawrence, Tom Friedman, Mona Hatoum, and Jim Hodges<br>Also pictured Gallery 13: work by Sherrie Levine"},{"image":{"src":"https:\/\/thewarehousedallas.org\/wp-content\/uploads\/2020\/08\/mg_3240-web.jpg","srcset":"https:\/\/thewarehousedallas.org\/wp-content\/uploads\/2020\/08\/mg_3240-web.jpg 1200w, https:\/\/thewarehousedallas.org\/wp-content\/uploads\/2020\/08\/mg_3240-web-300x200.jpg 300w, https:\/\/thewarehousedallas.org\/wp-content\/uploads\/2020\/08\/mg_3240-web-1024x683.jpg 1024w, https:\/\/thewarehousedallas.org\/wp-content\/uploads\/2020\/08\/mg_3240-web-768x512.jpg 768w, https:\/\/thewarehousedallas.org\/wp-content\/uploads\/2020\/08\/mg_3240-web-315x210.jpg 315w, https:\/\/thewarehousedallas.org\/wp-content\/uploads\/2020\/08\/mg_3240-web-454x303.jpg 454w, https:\/\/thewarehousedallas.org\/wp-content\/uploads\/2020\/08\/mg_3240-web-714x476.jpg 714w, https:\/\/thewarehousedallas.org\/wp-content\/uploads\/2020\/08\/mg_3240-web-723x482.jpg 723w, https:\/\/thewarehousedallas.org\/wp-content\/uploads\/2020\/08\/mg_3240-web-585x390.jpg 585w, https:\/\/thewarehousedallas.org\/wp-content\/uploads\/2020\/08\/mg_3240-web-577x385.jpg 577w, https:\/\/thewarehousedallas.org\/wp-content\/uploads\/2020\/08\/mg_3240-web-875x583.jpg 875w","width":1200,"height":800},"caption":"<i>Geometries On and Off the Grid: Art from 1950 to the Present<\/i>, 2015<br>Gallery 14: work by Richard Prince, Tom Friedman, Giovanni Corvaja, Mona Hatoum, Annette Lawrence, and Tom Friedman<br>\nAlso pictured Gallery 15: work by Iran do Esp\u00edrito Santo"},{"image":{"src":"https:\/\/thewarehousedallas.org\/wp-content\/uploads\/2020\/08\/gallery15_install_reshoot_01-web.jpg","srcset":"https:\/\/thewarehousedallas.org\/wp-content\/uploads\/2020\/08\/gallery15_install_reshoot_01-web.jpg 1200w, https:\/\/thewarehousedallas.org\/wp-content\/uploads\/2020\/08\/gallery15_install_reshoot_01-web-300x200.jpg 300w, https:\/\/thewarehousedallas.org\/wp-content\/uploads\/2020\/08\/gallery15_install_reshoot_01-web-1024x683.jpg 1024w, https:\/\/thewarehousedallas.org\/wp-content\/uploads\/2020\/08\/gallery15_install_reshoot_01-web-768x512.jpg 768w, https:\/\/thewarehousedallas.org\/wp-content\/uploads\/2020\/08\/gallery15_install_reshoot_01-web-315x210.jpg 315w, https:\/\/thewarehousedallas.org\/wp-content\/uploads\/2020\/08\/gallery15_install_reshoot_01-web-454x303.jpg 454w, https:\/\/thewarehousedallas.org\/wp-content\/uploads\/2020\/08\/gallery15_install_reshoot_01-web-714x476.jpg 714w, https:\/\/thewarehousedallas.org\/wp-content\/uploads\/2020\/08\/gallery15_install_reshoot_01-web-723x482.jpg 723w, https:\/\/thewarehousedallas.org\/wp-content\/uploads\/2020\/08\/gallery15_install_reshoot_01-web-585x390.jpg 585w, https:\/\/thewarehousedallas.org\/wp-content\/uploads\/2020\/08\/gallery15_install_reshoot_01-web-577x385.jpg 577w, https:\/\/thewarehousedallas.org\/wp-content\/uploads\/2020\/08\/gallery15_install_reshoot_01-web-875x583.jpg 875w","width":1200,"height":800},"caption":"<i>Geometries On and Off the Grid: Art from 1950 to the Present<\/i>, 2015<br>Gallery 15: work by Fernanda Gomes (2 works), Mark Bradford, Dami\u00e1n Ortega, and Iran do Esp\u00edrito Santo<br>\nAlso pictured Gallery 14: work by Richard Prince"},{"image":{"src":"https:\/\/thewarehousedallas.org\/wp-content\/uploads\/2020\/08\/mg_1220-web.jpg","srcset":"https:\/\/thewarehousedallas.org\/wp-content\/uploads\/2020\/08\/mg_1220-web.jpg 1200w, https:\/\/thewarehousedallas.org\/wp-content\/uploads\/2020\/08\/mg_1220-web-300x199.jpg 300w, https:\/\/thewarehousedallas.org\/wp-content\/uploads\/2020\/08\/mg_1220-web-1024x678.jpg 1024w, https:\/\/thewarehousedallas.org\/wp-content\/uploads\/2020\/08\/mg_1220-web-768x509.jpg 768w, https:\/\/thewarehousedallas.org\/wp-content\/uploads\/2020\/08\/mg_1220-web-315x209.jpg 315w, https:\/\/thewarehousedallas.org\/wp-content\/uploads\/2020\/08\/mg_1220-web-454x301.jpg 454w, https:\/\/thewarehousedallas.org\/wp-content\/uploads\/2020\/08\/mg_1220-web-714x473.jpg 714w, https:\/\/thewarehousedallas.org\/wp-content\/uploads\/2020\/08\/mg_1220-web-723x479.jpg 723w, https:\/\/thewarehousedallas.org\/wp-content\/uploads\/2020\/08\/mg_1220-web-585x388.jpg 585w, https:\/\/thewarehousedallas.org\/wp-content\/uploads\/2020\/08\/mg_1220-web-577x382.jpg 577w, https:\/\/thewarehousedallas.org\/wp-content\/uploads\/2020\/08\/mg_1220-web-880x583.jpg 880w","width":1200,"height":795},"caption":"<i>Geometries On and Off the Grid: Art from 1950 to the Present<\/i>, 2015<br>Gallery 15: work by Mark Bradford and Dami\u00e1n Ortega"},{"image":{"src":"https:\/\/thewarehousedallas.org\/wp-content\/uploads\/2020\/08\/mg_3231-web.jpg","srcset":"https:\/\/thewarehousedallas.org\/wp-content\/uploads\/2020\/08\/mg_3231-web.jpg 1200w, https:\/\/thewarehousedallas.org\/wp-content\/uploads\/2020\/08\/mg_3231-web-300x200.jpg 300w, https:\/\/thewarehousedallas.org\/wp-content\/uploads\/2020\/08\/mg_3231-web-1024x683.jpg 1024w, https:\/\/thewarehousedallas.org\/wp-content\/uploads\/2020\/08\/mg_3231-web-768x512.jpg 768w, https:\/\/thewarehousedallas.org\/wp-content\/uploads\/2020\/08\/mg_3231-web-315x210.jpg 315w, https:\/\/thewarehousedallas.org\/wp-content\/uploads\/2020\/08\/mg_3231-web-454x303.jpg 454w, https:\/\/thewarehousedallas.org\/wp-content\/uploads\/2020\/08\/mg_3231-web-714x476.jpg 714w, https:\/\/thewarehousedallas.org\/wp-content\/uploads\/2020\/08\/mg_3231-web-723x482.jpg 723w, https:\/\/thewarehousedallas.org\/wp-content\/uploads\/2020\/08\/mg_3231-web-585x390.jpg 585w, https:\/\/thewarehousedallas.org\/wp-content\/uploads\/2020\/08\/mg_3231-web-577x385.jpg 577w, https:\/\/thewarehousedallas.org\/wp-content\/uploads\/2020\/08\/mg_3231-web-875x583.jpg 875w","width":1200,"height":800},"caption":"<i>Geometries On and Off the Grid: Art from 1950 to the Present<\/i>, 2015<br>Gallery 15: work by Paul Sietsema, Matt Johnson, Luc Tuymans, and Manfred Pernice<br>\nAlso pictured Gallery 3: work by Robert Smithson and Giovanni Anselmo; Gallery 4: work by Lygia Pape"},{"image":{"src":"https:\/\/thewarehousedallas.org\/wp-content\/uploads\/2020\/08\/mg_3207-web.jpg","srcset":"https:\/\/thewarehousedallas.org\/wp-content\/uploads\/2020\/08\/mg_3207-web.jpg 1200w, https:\/\/thewarehousedallas.org\/wp-content\/uploads\/2020\/08\/mg_3207-web-300x200.jpg 300w, https:\/\/thewarehousedallas.org\/wp-content\/uploads\/2020\/08\/mg_3207-web-1024x683.jpg 1024w, https:\/\/thewarehousedallas.org\/wp-content\/uploads\/2020\/08\/mg_3207-web-768x512.jpg 768w, https:\/\/thewarehousedallas.org\/wp-content\/uploads\/2020\/08\/mg_3207-web-315x210.jpg 315w, https:\/\/thewarehousedallas.org\/wp-content\/uploads\/2020\/08\/mg_3207-web-454x303.jpg 454w, https:\/\/thewarehousedallas.org\/wp-content\/uploads\/2020\/08\/mg_3207-web-714x476.jpg 714w, https:\/\/thewarehousedallas.org\/wp-content\/uploads\/2020\/08\/mg_3207-web-723x482.jpg 723w, https:\/\/thewarehousedallas.org\/wp-content\/uploads\/2020\/08\/mg_3207-web-585x390.jpg 585w, https:\/\/thewarehousedallas.org\/wp-content\/uploads\/2020\/08\/mg_3207-web-577x385.jpg 577w, https:\/\/thewarehousedallas.org\/wp-content\/uploads\/2020\/08\/mg_3207-web-875x583.jpg 875w","width":1200,"height":800},"caption":"<i>Geometries On and Off the Grid: Art from 1950 to the Present<\/i>, 2015<br>Gallery 15: work by Matt Johnson, Luc Tuymans, Manfred Pernice, Donald Moffett, and Gabriel Orozco<br>\nAlso pictured Gallery 3: work by Robert Smithson and Robert Irwin"},{"image":{"src":"https:\/\/thewarehousedallas.org\/wp-content\/uploads\/2020\/08\/mg_3234-web.jpg","srcset":"https:\/\/thewarehousedallas.org\/wp-content\/uploads\/2020\/08\/mg_3234-web.jpg 1200w, https:\/\/thewarehousedallas.org\/wp-content\/uploads\/2020\/08\/mg_3234-web-300x200.jpg 300w, https:\/\/thewarehousedallas.org\/wp-content\/uploads\/2020\/08\/mg_3234-web-1024x683.jpg 1024w, https:\/\/thewarehousedallas.org\/wp-content\/uploads\/2020\/08\/mg_3234-web-768x512.jpg 768w, https:\/\/thewarehousedallas.org\/wp-content\/uploads\/2020\/08\/mg_3234-web-315x210.jpg 315w, https:\/\/thewarehousedallas.org\/wp-content\/uploads\/2020\/08\/mg_3234-web-454x303.jpg 454w, https:\/\/thewarehousedallas.org\/wp-content\/uploads\/2020\/08\/mg_3234-web-714x476.jpg 714w, https:\/\/thewarehousedallas.org\/wp-content\/uploads\/2020\/08\/mg_3234-web-723x482.jpg 723w, https:\/\/thewarehousedallas.org\/wp-content\/uploads\/2020\/08\/mg_3234-web-585x390.jpg 585w, https:\/\/thewarehousedallas.org\/wp-content\/uploads\/2020\/08\/mg_3234-web-577x385.jpg 577w, https:\/\/thewarehousedallas.org\/wp-content\/uploads\/2020\/08\/mg_3234-web-875x583.jpg 875w","width":1200,"height":800},"caption":"<i>Geometries On and Off the Grid: Art from 1950 to the Present<\/i>, 2015<br>Gallery 15: work by Gabriel Orozco<br>\nAlso pictured Gallery 14: work by Richard Prince"},{"image":{"src":"https:\/\/thewarehousedallas.org\/wp-content\/uploads\/2020\/08\/mg_2182-web.jpg","srcset":"https:\/\/thewarehousedallas.org\/wp-content\/uploads\/2020\/08\/mg_2182-web.jpg 1200w, https:\/\/thewarehousedallas.org\/wp-content\/uploads\/2020\/08\/mg_2182-web-300x200.jpg 300w, https:\/\/thewarehousedallas.org\/wp-content\/uploads\/2020\/08\/mg_2182-web-1024x683.jpg 1024w, https:\/\/thewarehousedallas.org\/wp-content\/uploads\/2020\/08\/mg_2182-web-768x512.jpg 768w, https:\/\/thewarehousedallas.org\/wp-content\/uploads\/2020\/08\/mg_2182-web-315x210.jpg 315w, https:\/\/thewarehousedallas.org\/wp-content\/uploads\/2020\/08\/mg_2182-web-454x303.jpg 454w, https:\/\/thewarehousedallas.org\/wp-content\/uploads\/2020\/08\/mg_2182-web-714x476.jpg 714w, https:\/\/thewarehousedallas.org\/wp-content\/uploads\/2020\/08\/mg_2182-web-723x482.jpg 723w, https:\/\/thewarehousedallas.org\/wp-content\/uploads\/2020\/08\/mg_2182-web-585x390.jpg 585w, https:\/\/thewarehousedallas.org\/wp-content\/uploads\/2020\/08\/mg_2182-web-577x385.jpg 577w, https:\/\/thewarehousedallas.org\/wp-content\/uploads\/2020\/08\/mg_2182-web-875x583.jpg 875w","width":1200,"height":800},"caption":"<i>Geometries On and Off the Grid: Art from 1950 to the Present<\/i>, 2015<br>Gallery 16: work by Nate Lowman, Wade Guyton, Jim Lambie, Cheyney Thompson, Jeppe Hein, R. H. Quaytman, Mark Grotjahn, and Meschac Gaba<br>Also pictured Gallery 15: work by Mark Bradford"},{"image":{"src":"https:\/\/thewarehousedallas.org\/wp-content\/uploads\/2020\/08\/mg_2201-web.jpg","srcset":"https:\/\/thewarehousedallas.org\/wp-content\/uploads\/2020\/08\/mg_2201-web.jpg 1200w, https:\/\/thewarehousedallas.org\/wp-content\/uploads\/2020\/08\/mg_2201-web-300x200.jpg 300w, https:\/\/thewarehousedallas.org\/wp-content\/uploads\/2020\/08\/mg_2201-web-1024x683.jpg 1024w, https:\/\/thewarehousedallas.org\/wp-content\/uploads\/2020\/08\/mg_2201-web-768x512.jpg 768w, https:\/\/thewarehousedallas.org\/wp-content\/uploads\/2020\/08\/mg_2201-web-315x210.jpg 315w, https:\/\/thewarehousedallas.org\/wp-content\/uploads\/2020\/08\/mg_2201-web-454x303.jpg 454w, https:\/\/thewarehousedallas.org\/wp-content\/uploads\/2020\/08\/mg_2201-web-714x476.jpg 714w, https:\/\/thewarehousedallas.org\/wp-content\/uploads\/2020\/08\/mg_2201-web-723x482.jpg 723w, https:\/\/thewarehousedallas.org\/wp-content\/uploads\/2020\/08\/mg_2201-web-585x390.jpg 585w, https:\/\/thewarehousedallas.org\/wp-content\/uploads\/2020\/08\/mg_2201-web-577x385.jpg 577w, https:\/\/thewarehousedallas.org\/wp-content\/uploads\/2020\/08\/mg_2201-web-875x583.jpg 875w","width":1200,"height":800},"caption":"<i>Geometries On and Off the Grid: Art from 1950 to the Present<\/i>, 2015<br>Gallery 16: work by Nate Lowman, Wade Guyton, Jim Lambie, and Cheyney Thompson<br>Also pictured Gallery 15: work by Gabriel Orozco"},{"image":{"src":"https:\/\/thewarehousedallas.org\/wp-content\/uploads\/2020\/08\/mg_2167-web.jpg","srcset":"https:\/\/thewarehousedallas.org\/wp-content\/uploads\/2020\/08\/mg_2167-web.jpg 1200w, https:\/\/thewarehousedallas.org\/wp-content\/uploads\/2020\/08\/mg_2167-web-300x200.jpg 300w, https:\/\/thewarehousedallas.org\/wp-content\/uploads\/2020\/08\/mg_2167-web-1024x683.jpg 1024w, https:\/\/thewarehousedallas.org\/wp-content\/uploads\/2020\/08\/mg_2167-web-768x512.jpg 768w, https:\/\/thewarehousedallas.org\/wp-content\/uploads\/2020\/08\/mg_2167-web-315x210.jpg 315w, https:\/\/thewarehousedallas.org\/wp-content\/uploads\/2020\/08\/mg_2167-web-454x303.jpg 454w, https:\/\/thewarehousedallas.org\/wp-content\/uploads\/2020\/08\/mg_2167-web-714x476.jpg 714w, https:\/\/thewarehousedallas.org\/wp-content\/uploads\/2020\/08\/mg_2167-web-723x482.jpg 723w, https:\/\/thewarehousedallas.org\/wp-content\/uploads\/2020\/08\/mg_2167-web-585x390.jpg 585w, https:\/\/thewarehousedallas.org\/wp-content\/uploads\/2020\/08\/mg_2167-web-577x385.jpg 577w, https:\/\/thewarehousedallas.org\/wp-content\/uploads\/2020\/08\/mg_2167-web-875x583.jpg 875w","width":1200,"height":800},"caption":"<i>Geometries On and Off the Grid: Art from 1950 to the Present<\/i>, 2015<br>Gallery 16: work by Jim Lambie, Cheyney Thompson, Jeppe Hein, and R. H. Quaytman"},{"image":{"src":"https:\/\/thewarehousedallas.org\/wp-content\/uploads\/2020\/08\/mg_2175-web.jpg","srcset":"https:\/\/thewarehousedallas.org\/wp-content\/uploads\/2020\/08\/mg_2175-web.jpg 1200w, https:\/\/thewarehousedallas.org\/wp-content\/uploads\/2020\/08\/mg_2175-web-300x200.jpg 300w, https:\/\/thewarehousedallas.org\/wp-content\/uploads\/2020\/08\/mg_2175-web-1024x683.jpg 1024w, https:\/\/thewarehousedallas.org\/wp-content\/uploads\/2020\/08\/mg_2175-web-768x512.jpg 768w, https:\/\/thewarehousedallas.org\/wp-content\/uploads\/2020\/08\/mg_2175-web-315x210.jpg 315w, https:\/\/thewarehousedallas.org\/wp-content\/uploads\/2020\/08\/mg_2175-web-454x303.jpg 454w, https:\/\/thewarehousedallas.org\/wp-content\/uploads\/2020\/08\/mg_2175-web-714x476.jpg 714w, https:\/\/thewarehousedallas.org\/wp-content\/uploads\/2020\/08\/mg_2175-web-723x482.jpg 723w, https:\/\/thewarehousedallas.org\/wp-content\/uploads\/2020\/08\/mg_2175-web-585x390.jpg 585w, https:\/\/thewarehousedallas.org\/wp-content\/uploads\/2020\/08\/mg_2175-web-577x385.jpg 577w, https:\/\/thewarehousedallas.org\/wp-content\/uploads\/2020\/08\/mg_2175-web-875x583.jpg 875w","width":1200,"height":800},"caption":"<i>Geometries On and Off the Grid: Art from 1950 to the Present<\/i>, 2015<br>Gallery 16: work by R. H. Quaytman, Mark Grotjahn, Meschac Gaba, Frances Stark, and Cheyney Thompson"},{"image":{"src":"https:\/\/thewarehousedallas.org\/wp-content\/uploads\/2020\/08\/mg_2179-web.jpg","srcset":"https:\/\/thewarehousedallas.org\/wp-content\/uploads\/2020\/08\/mg_2179-web.jpg 1200w, https:\/\/thewarehousedallas.org\/wp-content\/uploads\/2020\/08\/mg_2179-web-300x200.jpg 300w, https:\/\/thewarehousedallas.org\/wp-content\/uploads\/2020\/08\/mg_2179-web-1024x683.jpg 1024w, https:\/\/thewarehousedallas.org\/wp-content\/uploads\/2020\/08\/mg_2179-web-768x512.jpg 768w, https:\/\/thewarehousedallas.org\/wp-content\/uploads\/2020\/08\/mg_2179-web-315x210.jpg 315w, https:\/\/thewarehousedallas.org\/wp-content\/uploads\/2020\/08\/mg_2179-web-454x303.jpg 454w, https:\/\/thewarehousedallas.org\/wp-content\/uploads\/2020\/08\/mg_2179-web-714x476.jpg 714w, https:\/\/thewarehousedallas.org\/wp-content\/uploads\/2020\/08\/mg_2179-web-723x482.jpg 723w, https:\/\/thewarehousedallas.org\/wp-content\/uploads\/2020\/08\/mg_2179-web-585x390.jpg 585w, https:\/\/thewarehousedallas.org\/wp-content\/uploads\/2020\/08\/mg_2179-web-577x385.jpg 577w, https:\/\/thewarehousedallas.org\/wp-content\/uploads\/2020\/08\/mg_2179-web-875x583.jpg 875w","width":1200,"height":800},"caption":"<i>Geometries On and Off the Grid: Art from 1950 to the Present<\/i>, 2015<br>Gallery 16: work by Frances Stark, Luisa Lambri, Cheyney Thompson, and Alexandre da Cunha<br>Also pictured Gallery 3: work by Richard Serra"},{"image":{"src":"https:\/\/thewarehousedallas.org\/wp-content\/uploads\/2020\/08\/mg_2199-web.jpg","srcset":"https:\/\/thewarehousedallas.org\/wp-content\/uploads\/2020\/08\/mg_2199-web.jpg 1200w, https:\/\/thewarehousedallas.org\/wp-content\/uploads\/2020\/08\/mg_2199-web-300x200.jpg 300w, https:\/\/thewarehousedallas.org\/wp-content\/uploads\/2020\/08\/mg_2199-web-1024x683.jpg 1024w, https:\/\/thewarehousedallas.org\/wp-content\/uploads\/2020\/08\/mg_2199-web-768x512.jpg 768w, https:\/\/thewarehousedallas.org\/wp-content\/uploads\/2020\/08\/mg_2199-web-315x210.jpg 315w, https:\/\/thewarehousedallas.org\/wp-content\/uploads\/2020\/08\/mg_2199-web-454x303.jpg 454w, https:\/\/thewarehousedallas.org\/wp-content\/uploads\/2020\/08\/mg_2199-web-714x476.jpg 714w, https:\/\/thewarehousedallas.org\/wp-content\/uploads\/2020\/08\/mg_2199-web-723x482.jpg 723w, https:\/\/thewarehousedallas.org\/wp-content\/uploads\/2020\/08\/mg_2199-web-585x390.jpg 585w, https:\/\/thewarehousedallas.org\/wp-content\/uploads\/2020\/08\/mg_2199-web-577x385.jpg 577w, https:\/\/thewarehousedallas.org\/wp-content\/uploads\/2020\/08\/mg_2199-web-875x583.jpg 875w","width":1200,"height":800},"caption":"<i>Geometries On and Off the Grid: Art from 1950 to the Present<\/i>, 2015<br>Gallery 16: work by Cheyney Thompson, Alexandre da Cunha, and Sergej Jensen<br>\nAlso pictured Gallery 3: work by Robert Smithson and Giovanni Anselmo; Gallery 4: work by Piero Manzoni and Ad Reinhardt"}]
VIDEO TOUR
GEOMETRIES ON AND OFF THE GRID: ART FROM 1950 TO THE PRESENT VIDEO TOUR
[{"name":"Josef Albers","link":"https:\/\/thewarehousedallas.org\/artists\/josef-albers\/","lName":"Albers","sortBy":"last","artwork":"[{\"value\":\"post:crb_artwork:442\",\"type\":\"post\",\"subtype\":\"crb_artwork\",\"id\":\"442\"}]","categories":"false","collections":"false","type":"array"},{"name":"Peter Alexander","link":"https:\/\/thewarehousedallas.org\/artists\/peter-alexander\/","lName":"Alexander","sortBy":"last","artwork":"[{\"value\":\"post:crb_artwork:456\",\"type\":\"post\",\"subtype\":\"crb_artwork\",\"id\":\"456\"}]","categories":"false","collections":"false","type":"array"},{"name":"Giovanni Anselmo","link":"https:\/\/thewarehousedallas.org\/artists\/giovanni-anselmo\/","lName":"Anselmo","sortBy":"last","artwork":"[{\"value\":\"post:crb_artwork:481\",\"type\":\"post\",\"subtype\":\"crb_artwork\",\"id\":\"481\"},{\"value\":\"post:crb_artwork:479\",\"type\":\"post\",\"subtype\":\"crb_artwork\",\"id\":\"479\"}]","categories":"[{\"term_id\":8,\"name\":\"Post-war Italian\",\"slug\":\"post-war-italian\",\"term_group\":0,\"term_taxonomy_id\":8,\"taxonomy\":\"crb_artist_category\",\"description\":\"\",\"parent\":0,\"count\":16,\"filter\":\"raw\",\"term_order\":\"2\"},{\"term_id\":9,\"name\":\"Arte Povera\",\"slug\":\"arte-povera\",\"term_group\":0,\"term_taxonomy_id\":9,\"taxonomy\":\"crb_artist_category\",\"description\":\"\",\"parent\":0,\"count\":10,\"filter\":\"raw\",\"term_order\":\"3\"}]","collections":"[{\"term_id\":63,\"name\":\"The Rachofsky Collection\",\"slug\":\"the-rachofsky-collection\",\"term_group\":0,\"term_taxonomy_id\":63,\"taxonomy\":\"crb_artist_collection\",\"description\":\"\",\"parent\":0,\"count\":324,\"filter\":\"raw\",\"term_order\":\"0\"}]","type":"array"},{"name":"Richard Artschwager","link":"https:\/\/thewarehousedallas.org\/artists\/richard-artschwager\/","lName":"Artschwager","sortBy":"last","artwork":"[{\"value\":\"post:crb_artwork:515\",\"type\":\"post\",\"subtype\":\"crb_artwork\",\"id\":\"515\"}]","categories":"[{\"term_id\":7,\"name\":\"American Minimalism\",\"slug\":\"american-minimalism\",\"term_group\":0,\"term_taxonomy_id\":7,\"taxonomy\":\"crb_artist_category\",\"description\":\"\",\"parent\":0,\"count\":13,\"filter\":\"raw\",\"term_order\":\"1\"}]","collections":"[{\"term_id\":63,\"name\":\"The Rachofsky Collection\",\"slug\":\"the-rachofsky-collection\",\"term_group\":0,\"term_taxonomy_id\":63,\"taxonomy\":\"crb_artist_collection\",\"description\":\"\",\"parent\":0,\"count\":324,\"filter\":\"raw\",\"term_order\":\"0\"}]","type":"array"},{"name":"Alighiero Boetti","link":"https:\/\/thewarehousedallas.org\/artists\/alighiero-boetti\/","lName":"Boetti","sortBy":"last","artwork":"[{\"value\":\"post:crb_artwork:559\",\"type\":\"post\",\"subtype\":\"crb_artwork\",\"id\":\"559\"},{\"value\":\"post:crb_artwork:565\",\"type\":\"post\",\"subtype\":\"crb_artwork\",\"id\":\"565\"},{\"value\":\"post:crb_artwork:567\",\"type\":\"post\",\"subtype\":\"crb_artwork\",\"id\":\"567\"},{\"value\":\"post:crb_artwork:557\",\"type\":\"post\",\"subtype\":\"crb_artwork\",\"id\":\"557\"},{\"value\":\"post:crb_artwork:561\",\"type\":\"post\",\"subtype\":\"crb_artwork\",\"id\":\"561\"},{\"value\":\"post:crb_artwork:563\",\"type\":\"post\",\"subtype\":\"crb_artwork\",\"id\":\"563\"}]","categories":"[{\"term_id\":8,\"name\":\"Post-war Italian\",\"slug\":\"post-war-italian\",\"term_group\":0,\"term_taxonomy_id\":8,\"taxonomy\":\"crb_artist_category\",\"description\":\"\",\"parent\":0,\"count\":16,\"filter\":\"raw\",\"term_order\":\"2\"},{\"term_id\":9,\"name\":\"Arte Povera\",\"slug\":\"arte-povera\",\"term_group\":0,\"term_taxonomy_id\":9,\"taxonomy\":\"crb_artist_category\",\"description\":\"\",\"parent\":0,\"count\":10,\"filter\":\"raw\",\"term_order\":\"3\"}]","collections":"[{\"term_id\":63,\"name\":\"The Rachofsky Collection\",\"slug\":\"the-rachofsky-collection\",\"term_group\":0,\"term_taxonomy_id\":63,\"taxonomy\":\"crb_artist_collection\",\"description\":\"\",\"parent\":0,\"count\":324,\"filter\":\"raw\",\"term_order\":\"0\"}]","type":"array"},{"name":"Mel Bochner","link":"https:\/\/thewarehousedallas.org\/artists\/mel-bochner\/","lName":"Bochner","sortBy":"last","artwork":"[{\"value\":\"post:crb_artwork:555\",\"type\":\"post\",\"subtype\":\"crb_artwork\",\"id\":\"555\"}]","categories":"false","collections":"[{\"term_id\":63,\"name\":\"The Rachofsky Collection\",\"slug\":\"the-rachofsky-collection\",\"term_group\":0,\"term_taxonomy_id\":63,\"taxonomy\":\"crb_artist_collection\",\"description\":\"\",\"parent\":0,\"count\":324,\"filter\":\"raw\",\"term_order\":\"0\"}]","type":"array"},{"name":"Louise Bourgeois","link":"https:\/\/thewarehousedallas.org\/artists\/louise-bourgeois\/","lName":"Bourgeois","sortBy":"last","artwork":"[{\"value\":\"post:crb_artwork:571\",\"type\":\"post\",\"subtype\":\"crb_artwork\",\"id\":\"571\"},{\"value\":\"post:crb_artwork:573\",\"type\":\"post\",\"subtype\":\"crb_artwork\",\"id\":\"573\"},{\"value\":\"post:crb_artwork:575\",\"type\":\"post\",\"subtype\":\"crb_artwork\",\"id\":\"575\"}]","categories":"false","collections":"[{\"term_id\":63,\"name\":\"The Rachofsky Collection\",\"slug\":\"the-rachofsky-collection\",\"term_group\":0,\"term_taxonomy_id\":63,\"taxonomy\":\"crb_artist_collection\",\"description\":\"\",\"parent\":0,\"count\":324,\"filter\":\"raw\",\"term_order\":\"0\"}]","type":"array"},{"name":"Geta Br\u0103tescu","link":"https:\/\/thewarehousedallas.org\/artists\/geta-bratescu\/","lName":"Br\u0103tescu","sortBy":"last","artwork":"[{\"value\":\"post:crb_artwork:589\",\"type\":\"post\",\"subtype\":\"crb_artwork\",\"id\":\"589\"},{\"value\":\"post:crb_artwork:591\",\"type\":\"post\",\"subtype\":\"crb_artwork\",\"id\":\"591\"}]","categories":"false","collections":"false","type":"array"},{"name":"Mark Bradford","link":"https:\/\/thewarehousedallas.org\/artists\/mark-bradford\/","lName":"Bradford","sortBy":"last","artwork":"[{\"value\":\"post:crb_artwork:579\",\"type\":\"post\",\"subtype\":\"crb_artwork\",\"id\":\"579\"},{\"value\":\"post:crb_artwork:585\",\"type\":\"post\",\"subtype\":\"crb_artwork\",\"id\":\"585\"},{\"value\":\"post:crb_artwork:581\",\"type\":\"post\",\"subtype\":\"crb_artwork\",\"id\":\"581\"}]","categories":"false","collections":"false","type":"array"},{"name":"Marcel Broodthaers","link":"https:\/\/thewarehousedallas.org\/artists\/marcel-broodthaers\/","lName":"Broodthaers","sortBy":"last","artwork":"[{\"value\":\"post:crb_artwork:599\",\"type\":\"post\",\"subtype\":\"crb_artwork\",\"id\":\"599\"}]","categories":"false","collections":"false","type":"array"},{"name":"Heidi Bucher","link":"https:\/\/thewarehousedallas.org\/artists\/heidi-bucher\/","lName":"Bucher","sortBy":"last","artwork":"[{\"value\":\"post:crb_artwork:603\",\"type\":\"post\",\"subtype\":\"crb_artwork\",\"id\":\"603\"}]","categories":"false","collections":"false","type":"array"},{"name":"Alberto Burri","link":"https:\/\/thewarehousedallas.org\/artists\/alberto-burri\/","lName":"Burri","sortBy":"last","artwork":"[{\"value\":\"post:crb_artwork:613\",\"type\":\"post\",\"subtype\":\"crb_artwork\",\"id\":\"613\"},{\"value\":\"post:crb_artwork:609\",\"type\":\"post\",\"subtype\":\"crb_artwork\",\"id\":\"609\"},{\"value\":\"post:crb_artwork:611\",\"type\":\"post\",\"subtype\":\"crb_artwork\",\"id\":\"611\"},{\"value\":\"post:crb_artwork:607\",\"type\":\"post\",\"subtype\":\"crb_artwork\",\"id\":\"607\"},{\"value\":\"post:crb_artwork:605\",\"type\":\"post\",\"subtype\":\"crb_artwork\",\"id\":\"605\"}]","categories":"[{\"term_id\":8,\"name\":\"Post-war Italian\",\"slug\":\"post-war-italian\",\"term_group\":0,\"term_taxonomy_id\":8,\"taxonomy\":\"crb_artist_category\",\"description\":\"\",\"parent\":0,\"count\":16,\"filter\":\"raw\",\"term_order\":\"2\"}]","collections":"[{\"term_id\":63,\"name\":\"The Rachofsky Collection\",\"slug\":\"the-rachofsky-collection\",\"term_group\":0,\"term_taxonomy_id\":63,\"taxonomy\":\"crb_artist_collection\",\"description\":\"\",\"parent\":0,\"count\":324,\"filter\":\"raw\",\"term_order\":\"0\"}]","type":"array"},{"name":"James Lee Byars","link":"https:\/\/thewarehousedallas.org\/artists\/james-lee-byars\/","lName":"Byars","sortBy":"last","artwork":"[{\"value\":\"post:crb_artwork:615\",\"type\":\"post\",\"subtype\":\"crb_artwork\",\"id\":\"615\"}]","categories":"false","collections":"false","type":"array"},{"name":"Enrico Castellani","link":"https:\/\/thewarehousedallas.org\/artists\/enrico-castellani\/","lName":"Castellani","sortBy":"last","artwork":"[{\"value\":\"post:crb_artwork:639\",\"type\":\"post\",\"subtype\":\"crb_artwork\",\"id\":\"639\"}]","categories":"false","collections":"false","type":"array"},{"name":"John Chamberlain","link":"https:\/\/thewarehousedallas.org\/artists\/john-chamberlain\/","lName":"Chamberlain","sortBy":"last","artwork":"[{\"value\":\"post:crb_artwork:647\",\"type\":\"post\",\"subtype\":\"crb_artwork\",\"id\":\"647\"}]","categories":"false","collections":"false","type":"array"},{"name":"Judy Chicago","link":"https:\/\/thewarehousedallas.org\/artists\/judy-chicago\/","lName":"Chicago","sortBy":"last","artwork":"[{\"value\":\"post:crb_artwork:653\",\"type\":\"post\",\"subtype\":\"crb_artwork\",\"id\":\"653\"}]","categories":"false","collections":"[{\"term_id\":63,\"name\":\"The Rachofsky Collection\",\"slug\":\"the-rachofsky-collection\",\"term_group\":0,\"term_taxonomy_id\":63,\"taxonomy\":\"crb_artist_collection\",\"description\":\"\",\"parent\":0,\"count\":324,\"filter\":\"raw\",\"term_order\":\"0\"}]","type":"array"},{"name":"Lygia Clark","link":"https:\/\/thewarehousedallas.org\/artists\/lygia-clark\/","lName":"Clark","sortBy":"last","artwork":"[{\"value\":\"post:crb_artwork:671\",\"type\":\"post\",\"subtype\":\"crb_artwork\",\"id\":\"671\"},{\"value\":\"post:crb_artwork:669\",\"type\":\"post\",\"subtype\":\"crb_artwork\",\"id\":\"669\"},{\"value\":\"post:crb_artwork:675\",\"type\":\"post\",\"subtype\":\"crb_artwork\",\"id\":\"675\"},{\"value\":\"post:crb_artwork:673\",\"type\":\"post\",\"subtype\":\"crb_artwork\",\"id\":\"673\"}]","categories":"false","collections":"false","type":"array"},{"name":"Tony Conrad","link":"https:\/\/thewarehousedallas.org\/artists\/tony-conrad\/","lName":"Conrad","sortBy":"last","artwork":"[{\"value\":\"post:crb_artwork:683\",\"type\":\"post\",\"subtype\":\"crb_artwork\",\"id\":\"683\"}]","categories":"false","collections":"false","type":"array"},{"name":"Giovanni Corvaja","link":"https:\/\/thewarehousedallas.org\/artists\/giovanni-corvaja\/","lName":"Corvaja","sortBy":"last","artwork":"[{\"value\":\"post:crb_artwork:689\",\"type\":\"post\",\"subtype\":\"crb_artwork\",\"id\":\"689\"}]","categories":"false","collections":"false","type":"array"},{"name":"Alexandre da Cunha","link":"https:\/\/thewarehousedallas.org\/artists\/alexandre-de-cunha\/","lName":"Cunha","sortBy":"last","artwork":"[{\"value\":\"post:crb_artwork:695\",\"type\":\"post\",\"subtype\":\"crb_artwork\",\"id\":\"695\"},{\"value\":\"post:crb_artwork:693\",\"type\":\"post\",\"subtype\":\"crb_artwork\",\"id\":\"693\"}]","categories":"false","collections":"[{\"term_id\":63,\"name\":\"The Rachofsky Collection\",\"slug\":\"the-rachofsky-collection\",\"term_group\":0,\"term_taxonomy_id\":63,\"taxonomy\":\"crb_artist_collection\",\"description\":\"\",\"parent\":0,\"count\":324,\"filter\":\"raw\",\"term_order\":\"0\"}]","type":"array"},{"name":"Dadamaino","link":"https:\/\/thewarehousedallas.org\/artists\/dadamaino\/","lName":"Dadamaino","sortBy":"last","artwork":"[{\"value\":\"post:crb_artwork:697\",\"type\":\"post\",\"subtype\":\"crb_artwork\",\"id\":\"697\"}]","categories":"false","collections":"false","type":"array"},{"name":"Sergio Camargo","link":"https:\/\/thewarehousedallas.org\/artists\/sergio-camargo\/","lName":"Camargo","sortBy":"last","artwork":"[{\"value\":\"post:crb_artwork:631\",\"type\":\"post\",\"subtype\":\"crb_artwork\",\"id\":\"631\"},{\"value\":\"post:crb_artwork:633\",\"type\":\"post\",\"subtype\":\"crb_artwork\",\"id\":\"633\"}]","categories":"false","collections":"false","type":"array"},{"name":"Iran do Esp\u00edrito Santo","link":"https:\/\/thewarehousedallas.org\/artists\/iran-do-espirito-santo\/","lName":"Esp\u00edrito Santo","sortBy":"last","artwork":"[{\"value\":\"post:crb_artwork:787\",\"type\":\"post\",\"subtype\":\"crb_artwork\",\"id\":\"787\"}]","categories":"false","collections":"[{\"term_id\":63,\"name\":\"The Rachofsky Collection\",\"slug\":\"the-rachofsky-collection\",\"term_group\":0,\"term_taxonomy_id\":63,\"taxonomy\":\"crb_artist_collection\",\"description\":\"\",\"parent\":0,\"count\":324,\"filter\":\"raw\",\"term_order\":\"0\"}]","type":"array"},{"name":"Dan Flavin","link":"https:\/\/thewarehousedallas.org\/artists\/dan-flavin\/","lName":"Flavin","sortBy":"last","artwork":"[{\"value\":\"post:crb_artwork:5572\",\"type\":\"post\",\"subtype\":\"crb_artwork\",\"id\":\"5572\"},{\"value\":\"post:crb_artwork:817\",\"type\":\"post\",\"subtype\":\"crb_artwork\",\"id\":\"817\"}]","categories":"[{\"term_id\":7,\"name\":\"American Minimalism\",\"slug\":\"american-minimalism\",\"term_group\":0,\"term_taxonomy_id\":7,\"taxonomy\":\"crb_artist_category\",\"description\":\"\",\"parent\":0,\"count\":13,\"filter\":\"raw\",\"term_order\":\"1\"}]","collections":"[{\"term_id\":63,\"name\":\"The Rachofsky Collection\",\"slug\":\"the-rachofsky-collection\",\"term_group\":0,\"term_taxonomy_id\":63,\"taxonomy\":\"crb_artist_collection\",\"description\":\"\",\"parent\":0,\"count\":324,\"filter\":\"raw\",\"term_order\":\"0\"}]","type":"array"},{"name":"Richard Fleischner","link":"https:\/\/thewarehousedallas.org\/artists\/richard-fleischner\/","lName":"Fleischner","sortBy":"last","artwork":"[{\"value\":\"post:crb_artwork:819\",\"type\":\"post\",\"subtype\":\"crb_artwork\",\"id\":\"819\"}]","categories":"false","collections":"false","type":"array"},{"name":"Lucio Fontana","link":"https:\/\/thewarehousedallas.org\/artists\/lucio-fontana\/","lName":"Fontana","sortBy":"last","artwork":"[{\"value\":\"post:crb_artwork:827\",\"type\":\"post\",\"subtype\":\"crb_artwork\",\"id\":\"827\"},{\"value\":\"post:crb_artwork:841\",\"type\":\"post\",\"subtype\":\"crb_artwork\",\"id\":\"841\"},{\"value\":\"post:crb_artwork:833\",\"type\":\"post\",\"subtype\":\"crb_artwork\",\"id\":\"833\"},{\"value\":\"post:crb_artwork:829\",\"type\":\"post\",\"subtype\":\"crb_artwork\",\"id\":\"829\"},{\"value\":\"post:crb_artwork:837\",\"type\":\"post\",\"subtype\":\"crb_artwork\",\"id\":\"837\"},{\"value\":\"post:crb_artwork:825\",\"type\":\"post\",\"subtype\":\"crb_artwork\",\"id\":\"825\"},{\"value\":\"post:crb_artwork:823\",\"type\":\"post\",\"subtype\":\"crb_artwork\",\"id\":\"823\"},{\"value\":\"post:crb_artwork:839\",\"type\":\"post\",\"subtype\":\"crb_artwork\",\"id\":\"839\"},{\"value\":\"post:crb_artwork:831\",\"type\":\"post\",\"subtype\":\"crb_artwork\",\"id\":\"831\"},{\"value\":\"post:crb_artwork:835\",\"type\":\"post\",\"subtype\":\"crb_artwork\",\"id\":\"835\"}]","categories":"[{\"term_id\":8,\"name\":\"Post-war Italian\",\"slug\":\"post-war-italian\",\"term_group\":0,\"term_taxonomy_id\":8,\"taxonomy\":\"crb_artist_category\",\"description\":\"\",\"parent\":0,\"count\":16,\"filter\":\"raw\",\"term_order\":\"2\"}]","collections":"[{\"term_id\":63,\"name\":\"The Rachofsky Collection\",\"slug\":\"the-rachofsky-collection\",\"term_group\":0,\"term_taxonomy_id\":63,\"taxonomy\":\"crb_artist_collection\",\"description\":\"\",\"parent\":0,\"count\":324,\"filter\":\"raw\",\"term_order\":\"0\"}]","type":"array"},{"name":"Tom Friedman","link":"https:\/\/thewarehousedallas.org\/artists\/tom-friedman\/","lName":"Friedman","sortBy":"last","artwork":"[{\"value\":\"post:crb_artwork:4014\",\"type\":\"post\",\"subtype\":\"crb_artwork\",\"id\":\"4014\"},{\"value\":\"post:crb_artwork:4530\",\"type\":\"post\",\"subtype\":\"crb_artwork\",\"id\":\"4530\"},{\"value\":\"post:crb_artwork:845\",\"type\":\"post\",\"subtype\":\"crb_artwork\",\"id\":\"845\"},{\"value\":\"post:crb_artwork:848\",\"type\":\"post\",\"subtype\":\"crb_artwork\",\"id\":\"848\"},{\"value\":\"post:crb_artwork:850\",\"type\":\"post\",\"subtype\":\"crb_artwork\",\"id\":\"850\"},{\"value\":\"post:crb_artwork:852\",\"type\":\"post\",\"subtype\":\"crb_artwork\",\"id\":\"852\"}]","categories":"false","collections":"[{\"term_id\":63,\"name\":\"The Rachofsky Collection\",\"slug\":\"the-rachofsky-collection\",\"term_group\":0,\"term_taxonomy_id\":63,\"taxonomy\":\"crb_artist_collection\",\"description\":\"\",\"parent\":0,\"count\":324,\"filter\":\"raw\",\"term_order\":\"0\"}]","type":"array"},{"name":"Meschac Gaba","link":"https:\/\/thewarehousedallas.org\/artists\/meschac-gaba\/","lName":"Gaba","sortBy":"last","artwork":"[{\"value\":\"post:crb_artwork:854\",\"type\":\"post\",\"subtype\":\"crb_artwork\",\"id\":\"854\"}]","categories":"false","collections":"false","type":"array"},{"name":"Gilbert & George","link":"https:\/\/thewarehousedallas.org\/artists\/gilbert-george\/","lName":"George","sortBy":"last","artwork":"[{\"value\":\"post:crb_artwork:878\",\"type\":\"post\",\"subtype\":\"crb_artwork\",\"id\":\"878\"}]","categories":"false","collections":"[{\"term_id\":63,\"name\":\"The Rachofsky Collection\",\"slug\":\"the-rachofsky-collection\",\"term_group\":0,\"term_taxonomy_id\":63,\"taxonomy\":\"crb_artist_collection\",\"description\":\"\",\"parent\":0,\"count\":324,\"filter\":\"raw\",\"term_order\":\"0\"}]","type":"array"},{"name":"Robert Gober","link":"https:\/\/thewarehousedallas.org\/artists\/robert-gober\/","lName":"Gober","sortBy":"last","artwork":"[{\"value\":\"post:crb_artwork:884\",\"type\":\"post\",\"subtype\":\"crb_artwork\",\"id\":\"884\"},{\"value\":\"post:crb_artwork:886\",\"type\":\"post\",\"subtype\":\"crb_artwork\",\"id\":\"886\"},{\"value\":\"post:crb_artwork:888\",\"type\":\"post\",\"subtype\":\"crb_artwork\",\"id\":\"888\"},{\"value\":\"post:crb_artwork:882\",\"type\":\"post\",\"subtype\":\"crb_artwork\",\"id\":\"882\"},{\"value\":\"post:crb_artwork:880\",\"type\":\"post\",\"subtype\":\"crb_artwork\",\"id\":\"880\"}]","categories":"false","collections":"[{\"term_id\":63,\"name\":\"The Rachofsky Collection\",\"slug\":\"the-rachofsky-collection\",\"term_group\":0,\"term_taxonomy_id\":63,\"taxonomy\":\"crb_artist_collection\",\"description\":\"\",\"parent\":0,\"count\":324,\"filter\":\"raw\",\"term_order\":\"0\"}]","type":"array"},{"name":"Fernanda Gomes","link":"https:\/\/thewarehousedallas.org\/artists\/fernanda-gomes\/","lName":"Gomes","sortBy":"last","artwork":"[{\"value\":\"post:crb_artwork:890\",\"type\":\"post\",\"subtype\":\"crb_artwork\",\"id\":\"890\"},{\"value\":\"post:crb_artwork:900\",\"type\":\"post\",\"subtype\":\"crb_artwork\",\"id\":\"900\"},{\"value\":\"post:crb_artwork:898\",\"type\":\"post\",\"subtype\":\"crb_artwork\",\"id\":\"898\"},{\"value\":\"post:crb_artwork:896\",\"type\":\"post\",\"subtype\":\"crb_artwork\",\"id\":\"896\"},{\"value\":\"post:crb_artwork:892\",\"type\":\"post\",\"subtype\":\"crb_artwork\",\"id\":\"892\"},{\"value\":\"post:crb_artwork:894\",\"type\":\"post\",\"subtype\":\"crb_artwork\",\"id\":\"894\"}]","categories":"false","collections":"[{\"term_id\":63,\"name\":\"The Rachofsky Collection\",\"slug\":\"the-rachofsky-collection\",\"term_group\":0,\"term_taxonomy_id\":63,\"taxonomy\":\"crb_artist_collection\",\"description\":\"\",\"parent\":0,\"count\":324,\"filter\":\"raw\",\"term_order\":\"0\"}]","type":"array"},{"name":"Felix Gonzalez-Torres","link":"https:\/\/thewarehousedallas.org\/artists\/felix-gonzalez-torres\/","lName":"Gonzalez-Torres","sortBy":"last","artwork":"[{\"value\":\"post:crb_artwork:910\",\"type\":\"post\",\"subtype\":\"crb_artwork\",\"id\":\"910\"},{\"value\":\"post:crb_artwork:912\",\"type\":\"post\",\"subtype\":\"crb_artwork\",\"id\":\"912\"},{\"value\":\"post:crb_artwork:914\",\"type\":\"post\",\"subtype\":\"crb_artwork\",\"id\":\"914\"},{\"value\":\"post:crb_artwork:908\",\"type\":\"post\",\"subtype\":\"crb_artwork\",\"id\":\"908\"},{\"value\":\"post:crb_artwork:906\",\"type\":\"post\",\"subtype\":\"crb_artwork\",\"id\":\"906\"},{\"value\":\"post:crb_artwork:902\",\"type\":\"post\",\"subtype\":\"crb_artwork\",\"id\":\"902\"},{\"value\":\"post:crb_artwork:904\",\"type\":\"post\",\"subtype\":\"crb_artwork\",\"id\":\"904\"}]","categories":"false","collections":"[{\"term_id\":63,\"name\":\"The Rachofsky Collection\",\"slug\":\"the-rachofsky-collection\",\"term_group\":0,\"term_taxonomy_id\":63,\"taxonomy\":\"crb_artist_collection\",\"description\":\"\",\"parent\":0,\"count\":324,\"filter\":\"raw\",\"term_order\":\"0\"}]","type":"array"},{"name":"Victor Grippo","link":"https:\/\/thewarehousedallas.org\/artists\/victor-grippo\/","lName":"Grippo","sortBy":"last","artwork":"[{\"value\":\"post:crb_artwork:921\",\"type\":\"post\",\"subtype\":\"crb_artwork\",\"id\":\"921\"},{\"value\":\"post:crb_artwork:923\",\"type\":\"post\",\"subtype\":\"crb_artwork\",\"id\":\"923\"}]","categories":"false","collections":"false","type":"array"},{"name":"Mark Grotjahn","link":"https:\/\/thewarehousedallas.org\/artists\/mark-grotjahn\/","lName":"Grotjahn","sortBy":"last","artwork":"[{\"value\":\"post:crb_artwork:933\",\"type\":\"post\",\"subtype\":\"crb_artwork\",\"id\":\"933\"},{\"value\":\"post:crb_artwork:927\",\"type\":\"post\",\"subtype\":\"crb_artwork\",\"id\":\"927\"},{\"value\":\"post:crb_artwork:935\",\"type\":\"post\",\"subtype\":\"crb_artwork\",\"id\":\"935\"},{\"value\":\"post:crb_artwork:939\",\"type\":\"post\",\"subtype\":\"crb_artwork\",\"id\":\"939\"},{\"value\":\"post:crb_artwork:931\",\"type\":\"post\",\"subtype\":\"crb_artwork\",\"id\":\"931\"},{\"value\":\"post:crb_artwork:929\",\"type\":\"post\",\"subtype\":\"crb_artwork\",\"id\":\"929\"},{\"value\":\"post:crb_artwork:937\",\"type\":\"post\",\"subtype\":\"crb_artwork\",\"id\":\"937\"}]","categories":"false","collections":"[{\"term_id\":63,\"name\":\"The Rachofsky Collection\",\"slug\":\"the-rachofsky-collection\",\"term_group\":0,\"term_taxonomy_id\":63,\"taxonomy\":\"crb_artist_collection\",\"description\":\"\",\"parent\":0,\"count\":324,\"filter\":\"raw\",\"term_order\":\"0\"}]","type":"array"},{"name":"Wade Guyton","link":"https:\/\/thewarehousedallas.org\/artists\/wade-guyton\/","lName":"Guyton","sortBy":"last","artwork":"[{\"value\":\"post:crb_artwork:942\",\"type\":\"post\",\"subtype\":\"crb_artwork\",\"id\":\"942\"},{\"value\":\"post:crb_artwork:5324\",\"type\":\"post\",\"subtype\":\"crb_artwork\",\"id\":\"5324\"}]","categories":"false","collections":"[{\"term_id\":63,\"name\":\"The Rachofsky Collection\",\"slug\":\"the-rachofsky-collection\",\"term_group\":0,\"term_taxonomy_id\":63,\"taxonomy\":\"crb_artist_collection\",\"description\":\"\",\"parent\":0,\"count\":324,\"filter\":\"raw\",\"term_order\":\"0\"}]","type":"array"},{"name":"Mona Hatoum","link":"https:\/\/thewarehousedallas.org\/artists\/mona-hatoum\/","lName":"Hatoum","sortBy":"last","artwork":"[{\"value\":\"post:crb_artwork:962\",\"type\":\"post\",\"subtype\":\"crb_artwork\",\"id\":\"962\"},{\"value\":\"post:crb_artwork:972\",\"type\":\"post\",\"subtype\":\"crb_artwork\",\"id\":\"972\"},{\"value\":\"post:crb_artwork:966\",\"type\":\"post\",\"subtype\":\"crb_artwork\",\"id\":\"966\"},{\"value\":\"post:crb_artwork:964\",\"type\":\"post\",\"subtype\":\"crb_artwork\",\"id\":\"964\"},{\"value\":\"post:crb_artwork:970\",\"type\":\"post\",\"subtype\":\"crb_artwork\",\"id\":\"970\"},{\"value\":\"post:crb_artwork:968\",\"type\":\"post\",\"subtype\":\"crb_artwork\",\"id\":\"968\"}]","categories":"false","collections":"[{\"term_id\":63,\"name\":\"The Rachofsky Collection\",\"slug\":\"the-rachofsky-collection\",\"term_group\":0,\"term_taxonomy_id\":63,\"taxonomy\":\"crb_artist_collection\",\"description\":\"\",\"parent\":0,\"count\":324,\"filter\":\"raw\",\"term_order\":\"0\"}]","type":"array"},{"name":"Mary Heilmann","link":"https:\/\/thewarehousedallas.org\/artists\/mary-heilmann\/","lName":"Heilmann","sortBy":"last","artwork":"[{\"value\":\"post:crb_artwork:974\",\"type\":\"post\",\"subtype\":\"crb_artwork\",\"id\":\"974\"}]","categories":"false","collections":"false","type":"array"},{"name":"Jeppe Hein","link":"https:\/\/thewarehousedallas.org\/artists\/jeppe-hein\/","lName":"Hein","sortBy":"last","artwork":"[{\"value\":\"post:crb_artwork:976\",\"type\":\"post\",\"subtype\":\"crb_artwork\",\"id\":\"976\"}]","categories":"false","collections":"[{\"term_id\":63,\"name\":\"The Rachofsky Collection\",\"slug\":\"the-rachofsky-collection\",\"term_group\":0,\"term_taxonomy_id\":63,\"taxonomy\":\"crb_artist_collection\",\"description\":\"\",\"parent\":0,\"count\":324,\"filter\":\"raw\",\"term_order\":\"0\"}]","type":"array"},{"name":"Michael Heizer","link":"https:\/\/thewarehousedallas.org\/artists\/michael-heizer\/","lName":"Heizer","sortBy":"last","artwork":"[{\"value\":\"post:crb_artwork:978\",\"type\":\"post\",\"subtype\":\"crb_artwork\",\"id\":\"978\"}]","categories":"false","collections":"false","type":"array"},{"name":"Gary Hill","link":"https:\/\/thewarehousedallas.org\/artists\/gary-hill\/","lName":"Hill","sortBy":"last","artwork":"[{\"value\":\"post:crb_artwork:982\",\"type\":\"post\",\"subtype\":\"crb_artwork\",\"id\":\"982\"}]","categories":"false","collections":"[{\"term_id\":63,\"name\":\"The Rachofsky Collection\",\"slug\":\"the-rachofsky-collection\",\"term_group\":0,\"term_taxonomy_id\":63,\"taxonomy\":\"crb_artist_collection\",\"description\":\"\",\"parent\":0,\"count\":324,\"filter\":\"raw\",\"term_order\":\"0\"}]","type":"array"},{"name":"Jim Hodges","link":"https:\/\/thewarehousedallas.org\/artists\/jim-hodges\/","lName":"Hodges","sortBy":"last","artwork":"[{\"value\":\"post:crb_artwork:1007\",\"type\":\"post\",\"subtype\":\"crb_artwork\",\"id\":\"1007\"},{\"value\":\"post:crb_artwork:1013\",\"type\":\"post\",\"subtype\":\"crb_artwork\",\"id\":\"1013\"},{\"value\":\"post:crb_artwork:1011\",\"type\":\"post\",\"subtype\":\"crb_artwork\",\"id\":\"1011\"},{\"value\":\"post:crb_artwork:1005\",\"type\":\"post\",\"subtype\":\"crb_artwork\",\"id\":\"1005\"},{\"value\":\"post:crb_artwork:1003\",\"type\":\"post\",\"subtype\":\"crb_artwork\",\"id\":\"1003\"},{\"value\":\"post:crb_artwork:1002\",\"type\":\"post\",\"subtype\":\"crb_artwork\",\"id\":\"1002\"},{\"value\":\"post:crb_artwork:5112\",\"type\":\"post\",\"subtype\":\"crb_artwork\",\"id\":\"5112\"},{\"value\":\"post:crb_artwork:1009\",\"type\":\"post\",\"subtype\":\"crb_artwork\",\"id\":\"1009\"},{\"value\":\"post:crb_artwork:1015\",\"type\":\"post\",\"subtype\":\"crb_artwork\",\"id\":\"1015\"}]","categories":"false","collections":"[{\"term_id\":63,\"name\":\"The Rachofsky Collection\",\"slug\":\"the-rachofsky-collection\",\"term_group\":0,\"term_taxonomy_id\":63,\"taxonomy\":\"crb_artist_collection\",\"description\":\"\",\"parent\":0,\"count\":324,\"filter\":\"raw\",\"term_order\":\"0\"}]","type":"array"},{"name":"Norio Imai","link":"https:\/\/thewarehousedallas.org\/artists\/norio-imai\/","lName":"Imai","sortBy":"last","artwork":"[{\"value\":\"post:crb_artwork:1046\",\"type\":\"post\",\"subtype\":\"crb_artwork\",\"id\":\"1046\"},{\"value\":\"post:crb_artwork:1047\",\"type\":\"post\",\"subtype\":\"crb_artwork\",\"id\":\"1047\"},{\"value\":\"post:crb_artwork:1049\",\"type\":\"post\",\"subtype\":\"crb_artwork\",\"id\":\"1049\"}]","categories":"[{\"term_id\":66,\"name\":\"Post-war Japanese\",\"slug\":\"post-war-japanese\",\"term_group\":0,\"term_taxonomy_id\":66,\"taxonomy\":\"crb_artist_category\",\"description\":\"\",\"parent\":0,\"count\":38,\"filter\":\"raw\",\"term_order\":\"4\"},{\"term_id\":10,\"name\":\"Gutai\",\"slug\":\"gutai\",\"term_group\":0,\"term_taxonomy_id\":10,\"taxonomy\":\"crb_artist_category\",\"description\":\"\",\"parent\":0,\"count\":19,\"filter\":\"raw\",\"term_order\":\"5\"}]","collections":"[{\"term_id\":63,\"name\":\"The Rachofsky Collection\",\"slug\":\"the-rachofsky-collection\",\"term_group\":0,\"term_taxonomy_id\":63,\"taxonomy\":\"crb_artist_collection\",\"description\":\"\",\"parent\":0,\"count\":324,\"filter\":\"raw\",\"term_order\":\"0\"}]","type":"array"},{"name":"Robert Irwin","link":"https:\/\/thewarehousedallas.org\/artists\/robert-irwin\/","lName":"Irwin","sortBy":"last","artwork":"[{\"value\":\"post:crb_artwork:1055\",\"type\":\"post\",\"subtype\":\"crb_artwork\",\"id\":\"1055\"},{\"value\":\"post:crb_artwork:1053\",\"type\":\"post\",\"subtype\":\"crb_artwork\",\"id\":\"1053\"},{\"value\":\"post:crb_artwork:1051\",\"type\":\"post\",\"subtype\":\"crb_artwork\",\"id\":\"1051\"}]","categories":"[{\"term_id\":7,\"name\":\"American Minimalism\",\"slug\":\"american-minimalism\",\"term_group\":0,\"term_taxonomy_id\":7,\"taxonomy\":\"crb_artist_category\",\"description\":\"\",\"parent\":0,\"count\":13,\"filter\":\"raw\",\"term_order\":\"1\"}]","collections":"[{\"term_id\":63,\"name\":\"The Rachofsky Collection\",\"slug\":\"the-rachofsky-collection\",\"term_group\":0,\"term_taxonomy_id\":63,\"taxonomy\":\"crb_artist_collection\",\"description\":\"\",\"parent\":0,\"count\":324,\"filter\":\"raw\",\"term_order\":\"0\"}]","type":"array"},{"name":"Sergej Jensen","link":"https:\/\/thewarehousedallas.org\/artists\/sergej-jensen\/","lName":"Jensen","sortBy":"last","artwork":"[{\"value\":\"post:crb_artwork:1069\",\"type\":\"post\",\"subtype\":\"crb_artwork\",\"id\":\"1069\"},{\"value\":\"post:crb_artwork:1065\",\"type\":\"post\",\"subtype\":\"crb_artwork\",\"id\":\"1065\"},{\"value\":\"post:crb_artwork:1063\",\"type\":\"post\",\"subtype\":\"crb_artwork\",\"id\":\"1063\"},{\"value\":\"post:crb_artwork:1067\",\"type\":\"post\",\"subtype\":\"crb_artwork\",\"id\":\"1067\"},{\"value\":\"post:crb_artwork:1059\",\"type\":\"post\",\"subtype\":\"crb_artwork\",\"id\":\"1059\"},{\"value\":\"post:crb_artwork:1061\",\"type\":\"post\",\"subtype\":\"crb_artwork\",\"id\":\"1061\"}]","categories":"false","collections":"[{\"term_id\":63,\"name\":\"The Rachofsky Collection\",\"slug\":\"the-rachofsky-collection\",\"term_group\":0,\"term_taxonomy_id\":63,\"taxonomy\":\"crb_artist_collection\",\"description\":\"\",\"parent\":0,\"count\":324,\"filter\":\"raw\",\"term_order\":\"0\"}]","type":"array"},{"name":"Matt Johnson","link":"https:\/\/thewarehousedallas.org\/artists\/matt-johnson\/","lName":"Johnson","sortBy":"last","artwork":"[{\"value\":\"post:crb_artwork:1071\",\"type\":\"post\",\"subtype\":\"crb_artwork\",\"id\":\"1071\"},{\"value\":\"post:crb_artwork:5725\",\"type\":\"post\",\"subtype\":\"crb_artwork\",\"id\":\"5725\"}]","categories":"false","collections":"[{\"term_id\":63,\"name\":\"The Rachofsky Collection\",\"slug\":\"the-rachofsky-collection\",\"term_group\":0,\"term_taxonomy_id\":63,\"taxonomy\":\"crb_artist_collection\",\"description\":\"\",\"parent\":0,\"count\":324,\"filter\":\"raw\",\"term_order\":\"0\"}]","type":"array"},{"name":"Donald Judd","link":"https:\/\/thewarehousedallas.org\/artists\/donald-judd\/","lName":"Judd","sortBy":"last","artwork":"[{\"value\":\"post:crb_artwork:1075\",\"type\":\"post\",\"subtype\":\"crb_artwork\",\"id\":\"1075\"},{\"value\":\"post:crb_artwork:1079\",\"type\":\"post\",\"subtype\":\"crb_artwork\",\"id\":\"1079\"},{\"value\":\"post:crb_artwork:1077\",\"type\":\"post\",\"subtype\":\"crb_artwork\",\"id\":\"1077\"}]","categories":"[{\"term_id\":7,\"name\":\"American Minimalism\",\"slug\":\"american-minimalism\",\"term_group\":0,\"term_taxonomy_id\":7,\"taxonomy\":\"crb_artist_category\",\"description\":\"\",\"parent\":0,\"count\":13,\"filter\":\"raw\",\"term_order\":\"1\"}]","collections":"[{\"term_id\":63,\"name\":\"The Rachofsky Collection\",\"slug\":\"the-rachofsky-collection\",\"term_group\":0,\"term_taxonomy_id\":63,\"taxonomy\":\"crb_artist_collection\",\"description\":\"\",\"parent\":0,\"count\":324,\"filter\":\"raw\",\"term_order\":\"0\"}]","type":"array"},{"name":"Ellsworth Kelly","link":"https:\/\/thewarehousedallas.org\/artists\/ellsworth-kelly\/","lName":"Kelly","sortBy":"last","artwork":"[{\"value\":\"post:crb_artwork:1134\",\"type\":\"post\",\"subtype\":\"crb_artwork\",\"id\":\"1134\"},{\"value\":\"post:crb_artwork:1130\",\"type\":\"post\",\"subtype\":\"crb_artwork\",\"id\":\"1130\"},{\"value\":\"post:crb_artwork:1136\",\"type\":\"post\",\"subtype\":\"crb_artwork\",\"id\":\"1136\"}]","categories":"false","collections":"false","type":"array"},{"name":"Mary Kelly","link":"https:\/\/thewarehousedallas.org\/artists\/mary-kelly\/","lName":"Kelly","sortBy":"last","artwork":"[{\"value\":\"post:crb_artwork:1132\",\"type\":\"post\",\"subtype\":\"crb_artwork\",\"id\":\"1132\"}]","categories":"false","collections":"[{\"term_id\":63,\"name\":\"The Rachofsky Collection\",\"slug\":\"the-rachofsky-collection\",\"term_group\":0,\"term_taxonomy_id\":63,\"taxonomy\":\"crb_artist_collection\",\"description\":\"\",\"parent\":0,\"count\":324,\"filter\":\"raw\",\"term_order\":\"0\"}]","type":"array"},{"name":"Martin Kippenberger","link":"https:\/\/thewarehousedallas.org\/artists\/martin-kippenberger\/","lName":"Kippenberger","sortBy":"last","artwork":"[{\"value\":\"post:crb_artwork:1144\",\"type\":\"post\",\"subtype\":\"crb_artwork\",\"id\":\"1144\"}]","categories":"false","collections":"false","type":"array"},{"name":"Yves Klein","link":"https:\/\/thewarehousedallas.org\/artists\/yves-klein\/","lName":"Klein","sortBy":"last","artwork":"[{\"value\":\"post:crb_artwork:1146\",\"type\":\"post\",\"subtype\":\"crb_artwork\",\"id\":\"1146\"}]","categories":"false","collections":"false","type":"array"},{"name":"Edward Krasinski","link":"https:\/\/thewarehousedallas.org\/artists\/edward-krasinski\/","lName":"Krasinski","sortBy":"last","artwork":"[{\"value\":\"post:crb_artwork:1164\",\"type\":\"post\",\"subtype\":\"crb_artwork\",\"id\":\"1164\"}]","categories":"false","collections":"[{\"term_id\":63,\"name\":\"The Rachofsky Collection\",\"slug\":\"the-rachofsky-collection\",\"term_group\":0,\"term_taxonomy_id\":63,\"taxonomy\":\"crb_artist_collection\",\"description\":\"\",\"parent\":0,\"count\":324,\"filter\":\"raw\",\"term_order\":\"0\"}]","type":"array"},{"name":"Jim Lambie","link":"https:\/\/thewarehousedallas.org\/artists\/jim-lambie\/","lName":"Lambie","sortBy":"last","artwork":"[{\"value\":\"post:crb_artwork:1182\",\"type\":\"post\",\"subtype\":\"crb_artwork\",\"id\":\"1182\"}]","categories":"false","collections":"false","type":"array"},{"name":"Luisa Lambri","link":"https:\/\/thewarehousedallas.org\/artists\/luisa-lambri\/","lName":"Lambri","sortBy":"last","artwork":"[{\"value\":\"post:crb_artwork:1190\",\"type\":\"post\",\"subtype\":\"crb_artwork\",\"id\":\"1190\"},{\"value\":\"post:crb_artwork:1184\",\"type\":\"post\",\"subtype\":\"crb_artwork\",\"id\":\"1184\"},{\"value\":\"post:crb_artwork:1186\",\"type\":\"post\",\"subtype\":\"crb_artwork\",\"id\":\"1186\"},{\"value\":\"post:crb_artwork:1188\",\"type\":\"post\",\"subtype\":\"crb_artwork\",\"id\":\"1188\"}]","categories":"false","collections":"[{\"term_id\":63,\"name\":\"The Rachofsky Collection\",\"slug\":\"the-rachofsky-collection\",\"term_group\":0,\"term_taxonomy_id\":63,\"taxonomy\":\"crb_artist_collection\",\"description\":\"\",\"parent\":0,\"count\":324,\"filter\":\"raw\",\"term_order\":\"0\"}]","type":"array"},{"name":"Annette Lawrence","link":"https:\/\/thewarehousedallas.org\/artists\/annette-lawrence\/","lName":"Lawrence","sortBy":"last","artwork":"[{\"value\":\"post:crb_artwork:1206\",\"type\":\"post\",\"subtype\":\"crb_artwork\",\"id\":\"1206\"},{\"value\":\"post:crb_artwork:1208\",\"type\":\"post\",\"subtype\":\"crb_artwork\",\"id\":\"1208\"}]","categories":"false","collections":"[{\"term_id\":63,\"name\":\"The Rachofsky Collection\",\"slug\":\"the-rachofsky-collection\",\"term_group\":0,\"term_taxonomy_id\":63,\"taxonomy\":\"crb_artist_collection\",\"description\":\"\",\"parent\":0,\"count\":324,\"filter\":\"raw\",\"term_order\":\"0\"}]","type":"array"},{"name":"Paulo Roberto Leal","link":"https:\/\/thewarehousedallas.org\/artists\/paulo-roberto-leal\/","lName":"Leal","sortBy":"last","artwork":"[{\"value\":\"post:crb_artwork:1211\",\"type\":\"post\",\"subtype\":\"crb_artwork\",\"id\":\"1211\"}]","categories":"false","collections":"false","type":"array"},{"name":"Lee Ufan","link":"https:\/\/thewarehousedallas.org\/artists\/lee-ufan\/","lName":"Ufan","sortBy":"first","artwork":"[{\"value\":\"post:crb_artwork:1228\",\"type\":\"post\",\"subtype\":\"crb_artwork\",\"id\":\"1228\"},{\"value\":\"post:crb_artwork:1219\",\"type\":\"post\",\"subtype\":\"crb_artwork\",\"id\":\"1219\"},{\"value\":\"post:crb_artwork:1226\",\"type\":\"post\",\"subtype\":\"crb_artwork\",\"id\":\"1226\"},{\"value\":\"post:crb_artwork:1221\",\"type\":\"post\",\"subtype\":\"crb_artwork\",\"id\":\"1221\"},{\"value\":\"post:crb_artwork:1241\",\"type\":\"post\",\"subtype\":\"crb_artwork\",\"id\":\"1241\"}]","categories":"[{\"term_id\":11,\"name\":\"Mono-ha\",\"slug\":\"mono-ha\",\"term_group\":0,\"term_taxonomy_id\":11,\"taxonomy\":\"crb_artist_category\",\"description\":\"\",\"parent\":0,\"count\":7,\"filter\":\"raw\",\"term_order\":\"6\"},{\"term_id\":61,\"name\":\"Post-war Korean\",\"slug\":\"post-war-korean\",\"term_group\":0,\"term_taxonomy_id\":61,\"taxonomy\":\"crb_artist_category\",\"description\":\"\",\"parent\":0,\"count\":12,\"filter\":\"raw\",\"term_order\":\"7\"},{\"term_id\":12,\"name\":\"Dansaekhwa\",\"slug\":\"dansaekhwa\",\"term_group\":0,\"term_taxonomy_id\":12,\"taxonomy\":\"crb_artist_category\",\"description\":\"\",\"parent\":0,\"count\":7,\"filter\":\"raw\",\"term_order\":\"8\"}]","collections":"[{\"term_id\":63,\"name\":\"The Rachofsky Collection\",\"slug\":\"the-rachofsky-collection\",\"term_group\":0,\"term_taxonomy_id\":63,\"taxonomy\":\"crb_artist_collection\",\"description\":\"\",\"parent\":0,\"count\":324,\"filter\":\"raw\",\"term_order\":\"0\"}]","type":"array"},{"name":"Leonilson","link":"https:\/\/thewarehousedallas.org\/artists\/leonilson\/","lName":"Leonilson","sortBy":"last","artwork":"[{\"value\":\"post:crb_artwork:1245\",\"type\":\"post\",\"subtype\":\"crb_artwork\",\"id\":\"1245\"}]","categories":"false","collections":"false","type":"array"},{"name":"Sherrie Levine","link":"https:\/\/thewarehousedallas.org\/artists\/sherrie-levine\/","lName":"Levine","sortBy":"last","artwork":"[{\"value\":\"post:crb_artwork:1249\",\"type\":\"post\",\"subtype\":\"crb_artwork\",\"id\":\"1249\"},{\"value\":\"post:crb_artwork:1247\",\"type\":\"post\",\"subtype\":\"crb_artwork\",\"id\":\"1247\"}]","categories":"false","collections":"[{\"term_id\":63,\"name\":\"The Rachofsky Collection\",\"slug\":\"the-rachofsky-collection\",\"term_group\":0,\"term_taxonomy_id\":63,\"taxonomy\":\"crb_artist_collection\",\"description\":\"\",\"parent\":0,\"count\":324,\"filter\":\"raw\",\"term_order\":\"0\"}]","type":"array"},{"name":"Nate Lowman","link":"https:\/\/thewarehousedallas.org\/artists\/nate-lowman\/","lName":"Lowman","sortBy":"last","artwork":"[{\"value\":\"post:crb_artwork:1257\",\"type\":\"post\",\"subtype\":\"crb_artwork\",\"id\":\"1257\"}]","categories":"false","collections":"[{\"term_id\":63,\"name\":\"The Rachofsky Collection\",\"slug\":\"the-rachofsky-collection\",\"term_group\":0,\"term_taxonomy_id\":63,\"taxonomy\":\"crb_artist_collection\",\"description\":\"\",\"parent\":0,\"count\":324,\"filter\":\"raw\",\"term_order\":\"0\"}]","type":"array"},{"name":"Jorge Macchi","link":"https:\/\/thewarehousedallas.org\/artists\/jorge-macchi\/","lName":"Macchi","sortBy":"last","artwork":"[{\"value\":\"post:crb_artwork:1263\",\"type\":\"post\",\"subtype\":\"crb_artwork\",\"id\":\"1263\"},{\"value\":\"post:crb_artwork:1265\",\"type\":\"post\",\"subtype\":\"crb_artwork\",\"id\":\"1265\"},{\"value\":\"post:crb_artwork:1267\",\"type\":\"post\",\"subtype\":\"crb_artwork\",\"id\":\"1267\"},{\"value\":\"post:crb_artwork:1269\",\"type\":\"post\",\"subtype\":\"crb_artwork\",\"id\":\"1269\"},{\"value\":\"post:crb_artwork:1261\",\"type\":\"post\",\"subtype\":\"crb_artwork\",\"id\":\"1261\"}]","categories":"false","collections":"false","type":"array"},{"name":"Piero Manzoni","link":"https:\/\/thewarehousedallas.org\/artists\/piero-manzoni\/","lName":"Manzoni","sortBy":"last","artwork":"[{\"value\":\"post:crb_artwork:1285\",\"type\":\"post\",\"subtype\":\"crb_artwork\",\"id\":\"1285\"},{\"value\":\"post:crb_artwork:1287\",\"type\":\"post\",\"subtype\":\"crb_artwork\",\"id\":\"1287\"},{\"value\":\"post:crb_artwork:1289\",\"type\":\"post\",\"subtype\":\"crb_artwork\",\"id\":\"1289\"},{\"value\":\"post:crb_artwork:1293\",\"type\":\"post\",\"subtype\":\"crb_artwork\",\"id\":\"1293\"},{\"value\":\"post:crb_artwork:1291\",\"type\":\"post\",\"subtype\":\"crb_artwork\",\"id\":\"1291\"}]","categories":"[{\"term_id\":8,\"name\":\"Post-war Italian\",\"slug\":\"post-war-italian\",\"term_group\":0,\"term_taxonomy_id\":8,\"taxonomy\":\"crb_artist_category\",\"description\":\"\",\"parent\":0,\"count\":16,\"filter\":\"raw\",\"term_order\":\"2\"}]","collections":"[{\"term_id\":63,\"name\":\"The Rachofsky Collection\",\"slug\":\"the-rachofsky-collection\",\"term_group\":0,\"term_taxonomy_id\":63,\"taxonomy\":\"crb_artist_collection\",\"description\":\"\",\"parent\":0,\"count\":324,\"filter\":\"raw\",\"term_order\":\"0\"}]","type":"array"},{"name":"Agnes Martin","link":"https:\/\/thewarehousedallas.org\/artists\/agnes-martin\/","lName":"Martin","sortBy":"last","artwork":"[{\"value\":\"post:crb_artwork:1303\",\"type\":\"post\",\"subtype\":\"crb_artwork\",\"id\":\"1303\"},{\"value\":\"post:crb_artwork:1305\",\"type\":\"post\",\"subtype\":\"crb_artwork\",\"id\":\"1305\"},{\"value\":\"post:crb_artwork:1307\",\"type\":\"post\",\"subtype\":\"crb_artwork\",\"id\":\"1307\"}]","categories":"false","collections":"false","type":"array"},{"name":"Gordon Matta-Clark","link":"https:\/\/thewarehousedallas.org\/artists\/gordon-matta-clark\/","lName":"Matta-Clark","sortBy":"last","artwork":"[{\"value\":\"post:crb_artwork:1327\",\"type\":\"post\",\"subtype\":\"crb_artwork\",\"id\":\"1327\"},{\"value\":\"post:crb_artwork:1329\",\"type\":\"post\",\"subtype\":\"crb_artwork\",\"id\":\"1329\"}]","categories":"false","collections":"false","type":"array"},{"name":"Paul McCarthy","link":"https:\/\/thewarehousedallas.org\/artists\/paul-mccarthy\/","lName":"McCarthy","sortBy":"last","artwork":"[{\"value\":\"post:crb_artwork:1331\",\"type\":\"post\",\"subtype\":\"crb_artwork\",\"id\":\"1331\"}]","categories":"false","collections":"false","type":"array"},{"name":"Cildo Meireles","link":"https:\/\/thewarehousedallas.org\/artists\/cildo-meireles\/","lName":"Meireles","sortBy":"last","artwork":"[{\"value\":\"post:crb_artwork:1335\",\"type\":\"post\",\"subtype\":\"crb_artwork\",\"id\":\"1335\"}]","categories":"false","collections":"false","type":"array"},{"name":"Annette Messager","link":"https:\/\/thewarehousedallas.org\/artists\/annette-messager\/","lName":"Messager","sortBy":"last","artwork":"[{\"value\":\"post:crb_artwork:1377\",\"type\":\"post\",\"subtype\":\"crb_artwork\",\"id\":\"1377\"},{\"value\":\"post:crb_artwork:1379\",\"type\":\"post\",\"subtype\":\"crb_artwork\",\"id\":\"1379\"}]","categories":"false","collections":"[{\"term_id\":63,\"name\":\"The Rachofsky Collection\",\"slug\":\"the-rachofsky-collection\",\"term_group\":0,\"term_taxonomy_id\":63,\"taxonomy\":\"crb_artist_collection\",\"description\":\"\",\"parent\":0,\"count\":324,\"filter\":\"raw\",\"term_order\":\"0\"}]","type":"array"},{"name":"Donald Moffett","link":"https:\/\/thewarehousedallas.org\/artists\/donald-moffett\/","lName":"Moffett","sortBy":"last","artwork":"[{\"value\":\"post:crb_artwork:1386\",\"type\":\"post\",\"subtype\":\"crb_artwork\",\"id\":\"1386\"}]","categories":"false","collections":"[{\"term_id\":63,\"name\":\"The Rachofsky Collection\",\"slug\":\"the-rachofsky-collection\",\"term_group\":0,\"term_taxonomy_id\":63,\"taxonomy\":\"crb_artist_collection\",\"description\":\"\",\"parent\":0,\"count\":324,\"filter\":\"raw\",\"term_order\":\"0\"}]","type":"array"},{"name":"Ree Morton","link":"https:\/\/thewarehousedallas.org\/artists\/ree-morton\/","lName":"Morton","sortBy":"last","artwork":"[{\"value\":\"post:crb_artwork:1388\",\"type\":\"post\",\"subtype\":\"crb_artwork\",\"id\":\"1388\"}]","categories":"false","collections":"false","type":"array"},{"name":"","link":false,"lName":"","sortBy":"last","artwork":"[]","categories":"false","collections":"false","type":"array"},{"name":"Elizabeth Murray","link":"https:\/\/thewarehousedallas.org\/artists\/elizabeth-murray\/","lName":"Murray","sortBy":"last","artwork":"[{\"value\":\"post:crb_artwork:1436\",\"type\":\"post\",\"subtype\":\"crb_artwork\",\"id\":\"1436\"}]","categories":"false","collections":"[{\"term_id\":63,\"name\":\"The Rachofsky Collection\",\"slug\":\"the-rachofsky-collection\",\"term_group\":0,\"term_taxonomy_id\":63,\"taxonomy\":\"crb_artist_collection\",\"description\":\"\",\"parent\":0,\"count\":324,\"filter\":\"raw\",\"term_order\":\"0\"}]","type":"array"},{"name":"Natsuyuki Nakanishi","link":"https:\/\/thewarehousedallas.org\/artists\/natsuyuki-nakanishi\/","lName":"Nakanishi","sortBy":"last","artwork":"[{\"value\":\"post:crb_artwork:1448\",\"type\":\"post\",\"subtype\":\"crb_artwork\",\"id\":\"1448\"}]","categories":"[{\"term_id\":66,\"name\":\"Post-war Japanese\",\"slug\":\"post-war-japanese\",\"term_group\":0,\"term_taxonomy_id\":66,\"taxonomy\":\"crb_artist_category\",\"description\":\"\",\"parent\":0,\"count\":38,\"filter\":\"raw\",\"term_order\":\"4\"}]","collections":"[{\"term_id\":63,\"name\":\"The Rachofsky Collection\",\"slug\":\"the-rachofsky-collection\",\"term_group\":0,\"term_taxonomy_id\":63,\"taxonomy\":\"crb_artist_collection\",\"description\":\"\",\"parent\":0,\"count\":324,\"filter\":\"raw\",\"term_order\":\"0\"}]","type":"array"},{"name":"Bruce Nauman","link":"https:\/\/thewarehousedallas.org\/artists\/bruce-nauman\/","lName":"Nauman","sortBy":"last","artwork":"[{\"value\":\"post:crb_artwork:1452\",\"type\":\"post\",\"subtype\":\"crb_artwork\",\"id\":\"1452\"},{\"value\":\"post:crb_artwork:1458\",\"type\":\"post\",\"subtype\":\"crb_artwork\",\"id\":\"1458\"},{\"value\":\"post:crb_artwork:1454\",\"type\":\"post\",\"subtype\":\"crb_artwork\",\"id\":\"1454\"},{\"value\":\"post:crb_artwork:1457\",\"type\":\"post\",\"subtype\":\"crb_artwork\",\"id\":\"1457\"},{\"value\":\"post:crb_artwork:1455\",\"type\":\"post\",\"subtype\":\"crb_artwork\",\"id\":\"1455\"},{\"value\":\"post:crb_artwork:4774\",\"type\":\"post\",\"subtype\":\"crb_artwork\",\"id\":\"4774\"},{\"value\":\"post:crb_artwork:4775\",\"type\":\"post\",\"subtype\":\"crb_artwork\",\"id\":\"4775\"},{\"value\":\"post:crb_artwork:4776\",\"type\":\"post\",\"subtype\":\"crb_artwork\",\"id\":\"4776\"}]","categories":"false","collections":"[{\"term_id\":63,\"name\":\"The Rachofsky Collection\",\"slug\":\"the-rachofsky-collection\",\"term_group\":0,\"term_taxonomy_id\":63,\"taxonomy\":\"crb_artist_collection\",\"description\":\"\",\"parent\":0,\"count\":324,\"filter\":\"raw\",\"term_order\":\"0\"}]","type":"array"},{"name":"Barnett Newman","link":"https:\/\/thewarehousedallas.org\/artists\/barnett-newman\/","lName":"Newman","sortBy":"last","artwork":"[{\"value\":\"post:crb_artwork:1460\",\"type\":\"post\",\"subtype\":\"crb_artwork\",\"id\":\"1460\"}]","categories":"false","collections":"false","type":"array"},{"name":"H\u00e9lio Oiticica","link":"https:\/\/thewarehousedallas.org\/artists\/helio-oiticica\/","lName":"Oiticica","sortBy":"last","artwork":"[{\"value\":\"post:crb_artwork:1474\",\"type\":\"post\",\"subtype\":\"crb_artwork\",\"id\":\"1474\"}]","categories":"false","collections":"false","type":"array"},{"name":"Claes Oldenburg","link":"https:\/\/thewarehousedallas.org\/artists\/claes-oldenburg\/","lName":"Oldenburg","sortBy":"last","artwork":"[{\"value\":\"post:crb_artwork:1476\",\"type\":\"post\",\"subtype\":\"crb_artwork\",\"id\":\"1476\"}]","categories":"false","collections":"false","type":"array"},{"name":"Gabriel Orozco","link":"https:\/\/thewarehousedallas.org\/artists\/gabriel-orozco\/","lName":"Orozco","sortBy":"last","artwork":"[{\"value\":\"post:crb_artwork:1483\",\"type\":\"post\",\"subtype\":\"crb_artwork\",\"id\":\"1483\"},{\"value\":\"post:crb_artwork:1481\",\"type\":\"post\",\"subtype\":\"crb_artwork\",\"id\":\"1481\"}]","categories":"false","collections":"[{\"term_id\":63,\"name\":\"The Rachofsky Collection\",\"slug\":\"the-rachofsky-collection\",\"term_group\":0,\"term_taxonomy_id\":63,\"taxonomy\":\"crb_artist_collection\",\"description\":\"\",\"parent\":0,\"count\":324,\"filter\":\"raw\",\"term_order\":\"0\"}]","type":"array"},{"name":"Dami\u00e1n Ortega","link":"https:\/\/thewarehousedallas.org\/artists\/damian-ortega\/","lName":"Ortega","sortBy":"last","artwork":"[{\"value\":\"post:crb_artwork:1487\",\"type\":\"post\",\"subtype\":\"crb_artwork\",\"id\":\"1487\"},{\"value\":\"post:crb_artwork:1485\",\"type\":\"post\",\"subtype\":\"crb_artwork\",\"id\":\"1485\"}]","categories":"false","collections":"[{\"term_id\":63,\"name\":\"The Rachofsky Collection\",\"slug\":\"the-rachofsky-collection\",\"term_group\":0,\"term_taxonomy_id\":63,\"taxonomy\":\"crb_artist_collection\",\"description\":\"\",\"parent\":0,\"count\":324,\"filter\":\"raw\",\"term_order\":\"0\"}]","type":"array"},{"name":"Blinky Palermo","link":"https:\/\/thewarehousedallas.org\/artists\/blinky-palermo\/","lName":"Palermo","sortBy":"last","artwork":"[{\"value\":\"post:crb_artwork:1599\",\"type\":\"post\",\"subtype\":\"crb_artwork\",\"id\":\"1599\"}]","categories":"false","collections":"false","type":"array"},{"name":"Lygia Pape","link":"https:\/\/thewarehousedallas.org\/artists\/lygia-pape\/","lName":"Pape","sortBy":"last","artwork":"[{\"value\":\"post:crb_artwork:1626\",\"type\":\"post\",\"subtype\":\"crb_artwork\",\"id\":\"1626\"},{\"value\":\"post:crb_artwork:1624\",\"type\":\"post\",\"subtype\":\"crb_artwork\",\"id\":\"1624\"}]","categories":"false","collections":"false","type":"array"},{"name":"Park Seo-Bo","link":"https:\/\/thewarehousedallas.org\/artists\/park-seo-bo\/","lName":"Seo-Bo","sortBy":"first","artwork":"[{\"value\":\"post:crb_artwork:1628\",\"type\":\"post\",\"subtype\":\"crb_artwork\",\"id\":\"1628\"},{\"value\":\"post:crb_artwork:1630\",\"type\":\"post\",\"subtype\":\"crb_artwork\",\"id\":\"1630\"}]","categories":"[{\"term_id\":61,\"name\":\"Post-war Korean\",\"slug\":\"post-war-korean\",\"term_group\":0,\"term_taxonomy_id\":61,\"taxonomy\":\"crb_artist_category\",\"description\":\"\",\"parent\":0,\"count\":12,\"filter\":\"raw\",\"term_order\":\"7\"},{\"term_id\":12,\"name\":\"Dansaekhwa\",\"slug\":\"dansaekhwa\",\"term_group\":0,\"term_taxonomy_id\":12,\"taxonomy\":\"crb_artist_category\",\"description\":\"\",\"parent\":0,\"count\":7,\"filter\":\"raw\",\"term_order\":\"8\"}]","collections":"[{\"term_id\":63,\"name\":\"The Rachofsky Collection\",\"slug\":\"the-rachofsky-collection\",\"term_group\":0,\"term_taxonomy_id\":63,\"taxonomy\":\"crb_artist_collection\",\"description\":\"\",\"parent\":0,\"count\":324,\"filter\":\"raw\",\"term_order\":\"0\"}]","type":"array"},{"name":"Giuseppe Penone","link":"https:\/\/thewarehousedallas.org\/artists\/giuseppe-penone\/","lName":"Penone","sortBy":"last","artwork":"[{\"value\":\"post:crb_artwork:1644\",\"type\":\"post\",\"subtype\":\"crb_artwork\",\"id\":\"1644\"},{\"value\":\"post:crb_artwork:1646\",\"type\":\"post\",\"subtype\":\"crb_artwork\",\"id\":\"1646\"},{\"value\":\"post:crb_artwork:1638\",\"type\":\"post\",\"subtype\":\"crb_artwork\",\"id\":\"1638\"},{\"value\":\"post:crb_artwork:1640\",\"type\":\"post\",\"subtype\":\"crb_artwork\",\"id\":\"1640\"},{\"value\":\"post:crb_artwork:1642\",\"type\":\"post\",\"subtype\":\"crb_artwork\",\"id\":\"1642\"},{\"value\":\"post:crb_artwork:1636\",\"type\":\"post\",\"subtype\":\"crb_artwork\",\"id\":\"1636\"}]","categories":"[{\"term_id\":8,\"name\":\"Post-war Italian\",\"slug\":\"post-war-italian\",\"term_group\":0,\"term_taxonomy_id\":8,\"taxonomy\":\"crb_artist_category\",\"description\":\"\",\"parent\":0,\"count\":16,\"filter\":\"raw\",\"term_order\":\"2\"},{\"term_id\":9,\"name\":\"Arte Povera\",\"slug\":\"arte-povera\",\"term_group\":0,\"term_taxonomy_id\":9,\"taxonomy\":\"crb_artist_category\",\"description\":\"\",\"parent\":0,\"count\":10,\"filter\":\"raw\",\"term_order\":\"3\"}]","collections":"[{\"term_id\":63,\"name\":\"The Rachofsky Collection\",\"slug\":\"the-rachofsky-collection\",\"term_group\":0,\"term_taxonomy_id\":63,\"taxonomy\":\"crb_artist_collection\",\"description\":\"\",\"parent\":0,\"count\":324,\"filter\":\"raw\",\"term_order\":\"0\"}]","type":"array"},{"name":"Manfred Pernice","link":"https:\/\/thewarehousedallas.org\/artists\/manfred-pernice\/","lName":"Pernice","sortBy":"last","artwork":"[{\"value\":\"post:crb_artwork:1648\",\"type\":\"post\",\"subtype\":\"crb_artwork\",\"id\":\"1648\"}]","categories":"false","collections":"false","type":"array"},{"name":"Gianni Piacentino","link":"https:\/\/thewarehousedallas.org\/artists\/gianni-piacentino\/","lName":"Piacentino","sortBy":"last","artwork":"[{\"value\":\"post:crb_artwork:1654\",\"type\":\"post\",\"subtype\":\"crb_artwork\",\"id\":\"1654\"}]","categories":"[{\"term_id\":8,\"name\":\"Post-war Italian\",\"slug\":\"post-war-italian\",\"term_group\":0,\"term_taxonomy_id\":8,\"taxonomy\":\"crb_artist_category\",\"description\":\"\",\"parent\":0,\"count\":16,\"filter\":\"raw\",\"term_order\":\"2\"}]","collections":"false","type":"array"},{"name":"Charlotte Posenenske","link":"https:\/\/thewarehousedallas.org\/artists\/charlotte-posenenske\/","lName":"Posenenske","sortBy":"last","artwork":"[{\"value\":\"post:crb_artwork:1677\",\"type\":\"post\",\"subtype\":\"crb_artwork\",\"id\":\"1677\"},{\"value\":\"post:crb_artwork:1676\",\"type\":\"post\",\"subtype\":\"crb_artwork\",\"id\":\"1676\"},{\"value\":\"post:crb_artwork:1674\",\"type\":\"post\",\"subtype\":\"crb_artwork\",\"id\":\"1674\"},{\"value\":\"post:crb_artwork:1681\",\"type\":\"post\",\"subtype\":\"crb_artwork\",\"id\":\"1681\"},{\"value\":\"post:crb_artwork:1679\",\"type\":\"post\",\"subtype\":\"crb_artwork\",\"id\":\"1679\"}]","categories":"false","collections":"false","type":"array"},{"name":"Richard Prince","link":"https:\/\/thewarehousedallas.org\/artists\/richard-prince\/","lName":"Prince","sortBy":"last","artwork":"[{\"value\":\"post:crb_artwork:1685\",\"type\":\"post\",\"subtype\":\"crb_artwork\",\"id\":\"1685\"},{\"value\":\"post:crb_artwork:1686\",\"type\":\"post\",\"subtype\":\"crb_artwork\",\"id\":\"1686\"}]","categories":"false","collections":"false","type":"array"},{"name":"R. H. Quaytman","link":"https:\/\/thewarehousedallas.org\/artists\/r-h-quaytman\/","lName":"Quaytman","sortBy":"last","artwork":"[{\"value\":\"post:crb_artwork:1692\",\"type\":\"post\",\"subtype\":\"crb_artwork\",\"id\":\"1692\"}]","categories":"false","collections":"false","type":"array"},{"name":"Markus Raetz","link":"https:\/\/thewarehousedallas.org\/artists\/markus-raetz\/","lName":"Raetz","sortBy":"last","artwork":"[{\"value\":\"post:crb_artwork:1703\",\"type\":\"post\",\"subtype\":\"crb_artwork\",\"id\":\"1703\"}]","categories":"false","collections":"false","type":"array"},{"name":"Charles Ray","link":"https:\/\/thewarehousedallas.org\/artists\/charles-ray\/","lName":"Ray","sortBy":"last","artwork":"[{\"value\":\"post:crb_artwork:1737\",\"type\":\"post\",\"subtype\":\"crb_artwork\",\"id\":\"1737\"},{\"value\":\"post:crb_artwork:1739\",\"type\":\"post\",\"subtype\":\"crb_artwork\",\"id\":\"1739\"},{\"value\":\"post:crb_artwork:1741\",\"type\":\"post\",\"subtype\":\"crb_artwork\",\"id\":\"1741\"},{\"value\":\"post:crb_artwork:1729\",\"type\":\"post\",\"subtype\":\"crb_artwork\",\"id\":\"1729\"},{\"value\":\"post:crb_artwork:1731\",\"type\":\"post\",\"subtype\":\"crb_artwork\",\"id\":\"1731\"},{\"value\":\"post:crb_artwork:1733\",\"type\":\"post\",\"subtype\":\"crb_artwork\",\"id\":\"1733\"},{\"value\":\"post:crb_artwork:1735\",\"type\":\"post\",\"subtype\":\"crb_artwork\",\"id\":\"1735\"}]","categories":"false","collections":"[{\"term_id\":63,\"name\":\"The Rachofsky Collection\",\"slug\":\"the-rachofsky-collection\",\"term_group\":0,\"term_taxonomy_id\":63,\"taxonomy\":\"crb_artist_collection\",\"description\":\"\",\"parent\":0,\"count\":324,\"filter\":\"raw\",\"term_order\":\"0\"}]","type":"array"},{"name":"Ad Reinhardt","link":"https:\/\/thewarehousedallas.org\/artists\/ad-reinhardt\/","lName":"Reinhardt","sortBy":"last","artwork":"[{\"value\":\"post:crb_artwork:1743\",\"type\":\"post\",\"subtype\":\"crb_artwork\",\"id\":\"1743\"}]","categories":"[{\"term_id\":7,\"name\":\"American Minimalism\",\"slug\":\"american-minimalism\",\"term_group\":0,\"term_taxonomy_id\":7,\"taxonomy\":\"crb_artist_category\",\"description\":\"\",\"parent\":0,\"count\":13,\"filter\":\"raw\",\"term_order\":\"1\"}]","collections":"[{\"term_id\":63,\"name\":\"The Rachofsky Collection\",\"slug\":\"the-rachofsky-collection\",\"term_group\":0,\"term_taxonomy_id\":63,\"taxonomy\":\"crb_artist_collection\",\"description\":\"\",\"parent\":0,\"count\":324,\"filter\":\"raw\",\"term_order\":\"0\"}]","type":"array"},{"name":"Gerhard Richter","link":"https:\/\/thewarehousedallas.org\/artists\/gerhard-richter\/","lName":"Richter","sortBy":"last","artwork":"[{\"value\":\"post:crb_artwork:1749\",\"type\":\"post\",\"subtype\":\"crb_artwork\",\"id\":\"1749\"},{\"value\":\"post:crb_artwork:1754\",\"type\":\"post\",\"subtype\":\"crb_artwork\",\"id\":\"1754\"},{\"value\":\"post:crb_artwork:1752\",\"type\":\"post\",\"subtype\":\"crb_artwork\",\"id\":\"1752\"},{\"value\":\"post:crb_artwork:1747\",\"type\":\"post\",\"subtype\":\"crb_artwork\",\"id\":\"1747\"},{\"value\":\"post:crb_artwork:1751\",\"type\":\"post\",\"subtype\":\"crb_artwork\",\"id\":\"1751\"}]","categories":"false","collections":"[{\"term_id\":63,\"name\":\"The Rachofsky Collection\",\"slug\":\"the-rachofsky-collection\",\"term_group\":0,\"term_taxonomy_id\":63,\"taxonomy\":\"crb_artist_collection\",\"description\":\"\",\"parent\":0,\"count\":324,\"filter\":\"raw\",\"term_order\":\"0\"}]","type":"array"},{"name":"Mimmo Rotella","link":"https:\/\/thewarehousedallas.org\/artists\/mimmo-rotella\/","lName":"Rotella","sortBy":"last","artwork":"[{\"value\":\"post:crb_artwork:1772\",\"type\":\"post\",\"subtype\":\"crb_artwork\",\"id\":\"1772\"},{\"value\":\"post:crb_artwork:1770\",\"type\":\"post\",\"subtype\":\"crb_artwork\",\"id\":\"1770\"},{\"value\":\"post:crb_artwork:1768\",\"type\":\"post\",\"subtype\":\"crb_artwork\",\"id\":\"1768\"}]","categories":"[{\"term_id\":8,\"name\":\"Post-war Italian\",\"slug\":\"post-war-italian\",\"term_group\":0,\"term_taxonomy_id\":8,\"taxonomy\":\"crb_artist_category\",\"description\":\"\",\"parent\":0,\"count\":16,\"filter\":\"raw\",\"term_order\":\"2\"}]","collections":"[{\"term_id\":63,\"name\":\"The Rachofsky Collection\",\"slug\":\"the-rachofsky-collection\",\"term_group\":0,\"term_taxonomy_id\":63,\"taxonomy\":\"crb_artist_collection\",\"description\":\"\",\"parent\":0,\"count\":324,\"filter\":\"raw\",\"term_order\":\"0\"}]","type":"array"},{"name":"Robert Ryman","link":"https:\/\/thewarehousedallas.org\/artists\/robert-ryman\/","lName":"Ryman","sortBy":"last","artwork":"[{\"value\":\"post:crb_artwork:1805\",\"type\":\"post\",\"subtype\":\"crb_artwork\",\"id\":\"1805\"},{\"value\":\"post:crb_artwork:1807\",\"type\":\"post\",\"subtype\":\"crb_artwork\",\"id\":\"1807\"},{\"value\":\"post:crb_artwork:1809\",\"type\":\"post\",\"subtype\":\"crb_artwork\",\"id\":\"1809\"},{\"value\":\"post:crb_artwork:1802\",\"type\":\"post\",\"subtype\":\"crb_artwork\",\"id\":\"1802\"},{\"value\":\"post:crb_artwork:1804\",\"type\":\"post\",\"subtype\":\"crb_artwork\",\"id\":\"1804\"}]","categories":"[{\"term_id\":7,\"name\":\"American Minimalism\",\"slug\":\"american-minimalism\",\"term_group\":0,\"term_taxonomy_id\":7,\"taxonomy\":\"crb_artist_category\",\"description\":\"\",\"parent\":0,\"count\":13,\"filter\":\"raw\",\"term_order\":\"1\"}]","collections":"[{\"term_id\":63,\"name\":\"The Rachofsky Collection\",\"slug\":\"the-rachofsky-collection\",\"term_group\":0,\"term_taxonomy_id\":63,\"taxonomy\":\"crb_artist_collection\",\"description\":\"\",\"parent\":0,\"count\":324,\"filter\":\"raw\",\"term_order\":\"0\"}]","type":"array"},{"name":"Alan Saret","link":"https:\/\/thewarehousedallas.org\/artists\/alan-saret\/","lName":"Saret","sortBy":"last","artwork":"[{\"value\":\"post:crb_artwork:1825\",\"type\":\"post\",\"subtype\":\"crb_artwork\",\"id\":\"1825\"}]","categories":"false","collections":"false","type":"array"},{"name":"Mira Schendel","link":"https:\/\/thewarehousedallas.org\/artists\/mira-schendel\/","lName":"Schendel","sortBy":"last","artwork":"[{\"value\":\"post:crb_artwork:1837\",\"type\":\"post\",\"subtype\":\"crb_artwork\",\"id\":\"1837\"},{\"value\":\"post:crb_artwork:1833\",\"type\":\"post\",\"subtype\":\"crb_artwork\",\"id\":\"1833\"},{\"value\":\"post:crb_artwork:1835\",\"type\":\"post\",\"subtype\":\"crb_artwork\",\"id\":\"1835\"},{\"value\":\"post:crb_artwork:1831\",\"type\":\"post\",\"subtype\":\"crb_artwork\",\"id\":\"1831\"}]","categories":"false","collections":"false","type":"array"},{"name":"Nobuo Sekine","link":"https:\/\/thewarehousedallas.org\/artists\/nobuo-sekine\/","lName":"Sekine","sortBy":"last","artwork":"[{\"value\":\"post:crb_artwork:1844\",\"type\":\"post\",\"subtype\":\"crb_artwork\",\"id\":\"1844\"},{\"value\":\"post:crb_artwork:1858\",\"type\":\"post\",\"subtype\":\"crb_artwork\",\"id\":\"1858\"},{\"value\":\"post:crb_artwork:1856\",\"type\":\"post\",\"subtype\":\"crb_artwork\",\"id\":\"1856\"},{\"value\":\"post:crb_artwork:1854\",\"type\":\"post\",\"subtype\":\"crb_artwork\",\"id\":\"1854\"},{\"value\":\"post:crb_artwork:1846\",\"type\":\"post\",\"subtype\":\"crb_artwork\",\"id\":\"1846\"},{\"value\":\"post:crb_artwork:1848\",\"type\":\"post\",\"subtype\":\"crb_artwork\",\"id\":\"1848\"},{\"value\":\"post:crb_artwork:1850\",\"type\":\"post\",\"subtype\":\"crb_artwork\",\"id\":\"1850\"},{\"value\":\"post:crb_artwork:1852\",\"type\":\"post\",\"subtype\":\"crb_artwork\",\"id\":\"1852\"}]","categories":"[{\"term_id\":66,\"name\":\"Post-war Japanese\",\"slug\":\"post-war-japanese\",\"term_group\":0,\"term_taxonomy_id\":66,\"taxonomy\":\"crb_artist_category\",\"description\":\"\",\"parent\":0,\"count\":38,\"filter\":\"raw\",\"term_order\":\"4\"},{\"term_id\":11,\"name\":\"Mono-ha\",\"slug\":\"mono-ha\",\"term_group\":0,\"term_taxonomy_id\":11,\"taxonomy\":\"crb_artist_category\",\"description\":\"\",\"parent\":0,\"count\":7,\"filter\":\"raw\",\"term_order\":\"6\"}]","collections":"[{\"term_id\":63,\"name\":\"The Rachofsky Collection\",\"slug\":\"the-rachofsky-collection\",\"term_group\":0,\"term_taxonomy_id\":63,\"taxonomy\":\"crb_artist_collection\",\"description\":\"\",\"parent\":0,\"count\":324,\"filter\":\"raw\",\"term_order\":\"0\"}]","type":"array"},{"name":"Richard Serra","link":"https:\/\/thewarehousedallas.org\/artists\/richard-serra\/","lName":"Serra","sortBy":"last","artwork":"[{\"value\":\"post:crb_artwork:1860\",\"type\":\"post\",\"subtype\":\"crb_artwork\",\"id\":\"1860\"}]","categories":"[{\"term_id\":7,\"name\":\"American Minimalism\",\"slug\":\"american-minimalism\",\"term_group\":0,\"term_taxonomy_id\":7,\"taxonomy\":\"crb_artist_category\",\"description\":\"\",\"parent\":0,\"count\":13,\"filter\":\"raw\",\"term_order\":\"1\"}]","collections":"[{\"term_id\":63,\"name\":\"The Rachofsky Collection\",\"slug\":\"the-rachofsky-collection\",\"term_group\":0,\"term_taxonomy_id\":63,\"taxonomy\":\"crb_artist_collection\",\"description\":\"\",\"parent\":0,\"count\":324,\"filter\":\"raw\",\"term_order\":\"0\"}]","type":"array"},{"name":"Joel Shapiro","link":"https:\/\/thewarehousedallas.org\/artists\/joel-shapiro\/","lName":"Shapiro","sortBy":"last","artwork":"[{\"value\":\"post:crb_artwork:1862\",\"type\":\"post\",\"subtype\":\"crb_artwork\",\"id\":\"1862\"},{\"value\":\"post:crb_artwork:1864\",\"type\":\"post\",\"subtype\":\"crb_artwork\",\"id\":\"1864\"}]","categories":"false","collections":"false","type":"array"},{"name":"Shozo Shimamoto","link":"https:\/\/thewarehousedallas.org\/artists\/shozo-shimamoto\/","lName":"Shimamoto","sortBy":"last","artwork":"[{\"value\":\"post:crb_artwork:1874\",\"type\":\"post\",\"subtype\":\"crb_artwork\",\"id\":\"1874\"},{\"value\":\"post:crb_artwork:1868\",\"type\":\"post\",\"subtype\":\"crb_artwork\",\"id\":\"1868\"},{\"value\":\"post:crb_artwork:1872\",\"type\":\"post\",\"subtype\":\"crb_artwork\",\"id\":\"1872\"},{\"value\":\"post:crb_artwork:1870\",\"type\":\"post\",\"subtype\":\"crb_artwork\",\"id\":\"1870\"},{\"value\":\"post:crb_artwork:1882\",\"type\":\"post\",\"subtype\":\"crb_artwork\",\"id\":\"1882\"},{\"value\":\"post:crb_artwork:1884\",\"type\":\"post\",\"subtype\":\"crb_artwork\",\"id\":\"1884\"},{\"value\":\"post:crb_artwork:1878\",\"type\":\"post\",\"subtype\":\"crb_artwork\",\"id\":\"1878\"},{\"value\":\"post:crb_artwork:1876\",\"type\":\"post\",\"subtype\":\"crb_artwork\",\"id\":\"1876\"},{\"value\":\"post:crb_artwork:1886\",\"type\":\"post\",\"subtype\":\"crb_artwork\",\"id\":\"1886\"},{\"value\":\"post:crb_artwork:1880\",\"type\":\"post\",\"subtype\":\"crb_artwork\",\"id\":\"1880\"}]","categories":"[{\"term_id\":66,\"name\":\"Post-war Japanese\",\"slug\":\"post-war-japanese\",\"term_group\":0,\"term_taxonomy_id\":66,\"taxonomy\":\"crb_artist_category\",\"description\":\"\",\"parent\":0,\"count\":38,\"filter\":\"raw\",\"term_order\":\"4\"},{\"term_id\":10,\"name\":\"Gutai\",\"slug\":\"gutai\",\"term_group\":0,\"term_taxonomy_id\":10,\"taxonomy\":\"crb_artist_category\",\"description\":\"\",\"parent\":0,\"count\":19,\"filter\":\"raw\",\"term_order\":\"5\"}]","collections":"[{\"term_id\":63,\"name\":\"The Rachofsky Collection\",\"slug\":\"the-rachofsky-collection\",\"term_group\":0,\"term_taxonomy_id\":63,\"taxonomy\":\"crb_artist_collection\",\"description\":\"\",\"parent\":0,\"count\":324,\"filter\":\"raw\",\"term_order\":\"0\"}]","type":"array"},{"name":"Paul Sietsema","link":"https:\/\/thewarehousedallas.org\/artists\/paul-sietsema\/","lName":"Sietsema","sortBy":"last","artwork":"[{\"value\":\"post:crb_artwork:1902\",\"type\":\"post\",\"subtype\":\"crb_artwork\",\"id\":\"1902\"},{\"value\":\"post:crb_artwork:5332\",\"type\":\"post\",\"subtype\":\"crb_artwork\",\"id\":\"5332\"}]","categories":"false","collections":"[{\"term_id\":63,\"name\":\"The Rachofsky Collection\",\"slug\":\"the-rachofsky-collection\",\"term_group\":0,\"term_taxonomy_id\":63,\"taxonomy\":\"crb_artist_collection\",\"description\":\"\",\"parent\":0,\"count\":324,\"filter\":\"raw\",\"term_order\":\"0\"}]","type":"array"},{"name":"Leon Polk Smith","link":"https:\/\/thewarehousedallas.org\/artists\/leon-polk-smith\/","lName":"Smith","sortBy":"last","artwork":"[{\"value\":\"post:crb_artwork:1904\",\"type\":\"post\",\"subtype\":\"crb_artwork\",\"id\":\"1904\"}]","categories":"false","collections":"false","type":"array"},{"name":"Tony Smith","link":"https:\/\/thewarehousedallas.org\/artists\/tony-smith\/","lName":"Smith","sortBy":"last","artwork":"[{\"value\":\"post:crb_artwork:1910\",\"type\":\"post\",\"subtype\":\"crb_artwork\",\"id\":\"1910\"}]","categories":"false","collections":"false","type":"array"},{"name":"Robert Smithson","link":"https:\/\/thewarehousedallas.org\/artists\/robert-smithson\/","lName":"Smithson","sortBy":"last","artwork":"[{\"value\":\"post:crb_artwork:1914\",\"type\":\"post\",\"subtype\":\"crb_artwork\",\"id\":\"1914\"},{\"value\":\"post:crb_artwork:1916\",\"type\":\"post\",\"subtype\":\"crb_artwork\",\"id\":\"1916\"}]","categories":"false","collections":"false","type":"array"},{"name":"Frances Stark","link":"https:\/\/thewarehousedallas.org\/artists\/frances-stark\/","lName":"Stark","sortBy":"last","artwork":"[{\"value\":\"post:crb_artwork:1931\",\"type\":\"post\",\"subtype\":\"crb_artwork\",\"id\":\"1931\"},{\"value\":\"post:crb_artwork:1929\",\"type\":\"post\",\"subtype\":\"crb_artwork\",\"id\":\"1929\"},{\"value\":\"post:crb_artwork:1923\",\"type\":\"post\",\"subtype\":\"crb_artwork\",\"id\":\"1923\"},{\"value\":\"post:crb_artwork:1925\",\"type\":\"post\",\"subtype\":\"crb_artwork\",\"id\":\"1925\"},{\"value\":\"post:crb_artwork:1927\",\"type\":\"post\",\"subtype\":\"crb_artwork\",\"id\":\"1927\"},{\"value\":\"post:crb_artwork:5753\",\"type\":\"post\",\"subtype\":\"crb_artwork\",\"id\":\"5753\"}]","categories":"false","collections":"[{\"term_id\":63,\"name\":\"The Rachofsky Collection\",\"slug\":\"the-rachofsky-collection\",\"term_group\":0,\"term_taxonomy_id\":63,\"taxonomy\":\"crb_artist_collection\",\"description\":\"\",\"parent\":0,\"count\":324,\"filter\":\"raw\",\"term_order\":\"0\"}]","type":"array"},{"name":"Frank Stella","link":"https:\/\/thewarehousedallas.org\/artists\/frank-stella\/","lName":"Stella","sortBy":"last","artwork":"[{\"value\":\"post:crb_artwork:1933\",\"type\":\"post\",\"subtype\":\"crb_artwork\",\"id\":\"1933\"}]","categories":"false","collections":"false","type":"array"},{"name":"Jiro Takamatsu","link":"https:\/\/thewarehousedallas.org\/artists\/jiro-takamatsu\/","lName":"Takamatsu","sortBy":"last","artwork":"[{\"value\":\"post:crb_artwork:2029\",\"type\":\"post\",\"subtype\":\"crb_artwork\",\"id\":\"2029\"},{\"value\":\"post:crb_artwork:2025\",\"type\":\"post\",\"subtype\":\"crb_artwork\",\"id\":\"2025\"},{\"value\":\"post:crb_artwork:2035\",\"type\":\"post\",\"subtype\":\"crb_artwork\",\"id\":\"2035\"},{\"value\":\"post:crb_artwork:2033\",\"type\":\"post\",\"subtype\":\"crb_artwork\",\"id\":\"2033\"},{\"value\":\"post:crb_artwork:1999\",\"type\":\"post\",\"subtype\":\"crb_artwork\",\"id\":\"1999\"},{\"value\":\"post:crb_artwork:1997\",\"type\":\"post\",\"subtype\":\"crb_artwork\",\"id\":\"1997\"},{\"value\":\"post:crb_artwork:1989\",\"type\":\"post\",\"subtype\":\"crb_artwork\",\"id\":\"1989\"},{\"value\":\"post:crb_artwork:1973\",\"type\":\"post\",\"subtype\":\"crb_artwork\",\"id\":\"1973\"},{\"value\":\"post:crb_artwork:1995\",\"type\":\"post\",\"subtype\":\"crb_artwork\",\"id\":\"1995\"},{\"value\":\"post:crb_artwork:1991\",\"type\":\"post\",\"subtype\":\"crb_artwork\",\"id\":\"1991\"},{\"value\":\"post:crb_artwork:1993\",\"type\":\"post\",\"subtype\":\"crb_artwork\",\"id\":\"1993\"},{\"value\":\"post:crb_artwork:2043\",\"type\":\"post\",\"subtype\":\"crb_artwork\",\"id\":\"2043\"},{\"value\":\"post:crb_artwork:1969\",\"type\":\"post\",\"subtype\":\"crb_artwork\",\"id\":\"1969\"},{\"value\":\"post:crb_artwork:1971\",\"type\":\"post\",\"subtype\":\"crb_artwork\",\"id\":\"1971\"},{\"value\":\"post:crb_artwork:2045\",\"type\":\"post\",\"subtype\":\"crb_artwork\",\"id\":\"2045\"},{\"value\":\"post:crb_artwork:2041\",\"type\":\"post\",\"subtype\":\"crb_artwork\",\"id\":\"2041\"},{\"value\":\"post:crb_artwork:1975\",\"type\":\"post\",\"subtype\":\"crb_artwork\",\"id\":\"1975\"},{\"value\":\"post:crb_artwork:1985\",\"type\":\"post\",\"subtype\":\"crb_artwork\",\"id\":\"1985\"},{\"value\":\"post:crb_artwork:1983\",\"type\":\"post\",\"subtype\":\"crb_artwork\",\"id\":\"1983\"},{\"value\":\"post:crb_artwork:1967\",\"type\":\"post\",\"subtype\":\"crb_artwork\",\"id\":\"1967\"},{\"value\":\"post:crb_artwork:1977\",\"type\":\"post\",\"subtype\":\"crb_artwork\",\"id\":\"1977\"},{\"value\":\"post:crb_artwork:1987\",\"type\":\"post\",\"subtype\":\"crb_artwork\",\"id\":\"1987\"},{\"value\":\"post:crb_artwork:1981\",\"type\":\"post\",\"subtype\":\"crb_artwork\",\"id\":\"1981\"},{\"value\":\"post:crb_artwork:2047\",\"type\":\"post\",\"subtype\":\"crb_artwork\",\"id\":\"2047\"},{\"value\":\"post:crb_artwork:2021\",\"type\":\"post\",\"subtype\":\"crb_artwork\",\"id\":\"2021\"},{\"value\":\"post:crb_artwork:2001\",\"type\":\"post\",\"subtype\":\"crb_artwork\",\"id\":\"2001\"},{\"value\":\"post:crb_artwork:2003\",\"type\":\"post\",\"subtype\":\"crb_artwork\",\"id\":\"2003\"},{\"value\":\"post:crb_artwork:2005\",\"type\":\"post\",\"subtype\":\"crb_artwork\",\"id\":\"2005\"},{\"value\":\"post:crb_artwork:2007\",\"type\":\"post\",\"subtype\":\"crb_artwork\",\"id\":\"2007\"},{\"value\":\"post:crb_artwork:2009\",\"type\":\"post\",\"subtype\":\"crb_artwork\",\"id\":\"2009\"},{\"value\":\"post:crb_artwork:2011\",\"type\":\"post\",\"subtype\":\"crb_artwork\",\"id\":\"2011\"},{\"value\":\"post:crb_artwork:2013\",\"type\":\"post\",\"subtype\":\"crb_artwork\",\"id\":\"2013\"},{\"value\":\"post:crb_artwork:2017\",\"type\":\"post\",\"subtype\":\"crb_artwork\",\"id\":\"2017\"},{\"value\":\"post:crb_artwork:2015\",\"type\":\"post\",\"subtype\":\"crb_artwork\",\"id\":\"2015\"},{\"value\":\"post:crb_artwork:2019\",\"type\":\"post\",\"subtype\":\"crb_artwork\",\"id\":\"2019\"},{\"value\":\"post:crb_artwork:1979\",\"type\":\"post\",\"subtype\":\"crb_artwork\",\"id\":\"1979\"},{\"value\":\"post:crb_artwork:2023\",\"type\":\"post\",\"subtype\":\"crb_artwork\",\"id\":\"2023\"},{\"value\":\"post:crb_artwork:2037\",\"type\":\"post\",\"subtype\":\"crb_artwork\",\"id\":\"2037\"},{\"value\":\"post:crb_artwork:2027\",\"type\":\"post\",\"subtype\":\"crb_artwork\",\"id\":\"2027\"},{\"value\":\"post:crb_artwork:2031\",\"type\":\"post\",\"subtype\":\"crb_artwork\",\"id\":\"2031\"},{\"value\":\"post:crb_artwork:2039\",\"type\":\"post\",\"subtype\":\"crb_artwork\",\"id\":\"2039\"}]","categories":"[{\"term_id\":66,\"name\":\"Post-war Japanese\",\"slug\":\"post-war-japanese\",\"term_group\":0,\"term_taxonomy_id\":66,\"taxonomy\":\"crb_artist_category\",\"description\":\"\",\"parent\":0,\"count\":38,\"filter\":\"raw\",\"term_order\":\"4\"},{\"term_id\":11,\"name\":\"Mono-ha\",\"slug\":\"mono-ha\",\"term_group\":0,\"term_taxonomy_id\":11,\"taxonomy\":\"crb_artist_category\",\"description\":\"\",\"parent\":0,\"count\":7,\"filter\":\"raw\",\"term_order\":\"6\"}]","collections":"[{\"term_id\":63,\"name\":\"The Rachofsky Collection\",\"slug\":\"the-rachofsky-collection\",\"term_group\":0,\"term_taxonomy_id\":63,\"taxonomy\":\"crb_artist_collection\",\"description\":\"\",\"parent\":0,\"count\":324,\"filter\":\"raw\",\"term_order\":\"0\"}]","type":"array"},{"name":"Cheyney Thompson","link":"https:\/\/thewarehousedallas.org\/artists\/cheyney-thompson\/","lName":"Thompson","sortBy":"last","artwork":"[{\"value\":\"post:crb_artwork:2066\",\"type\":\"post\",\"subtype\":\"crb_artwork\",\"id\":\"2066\"},{\"value\":\"post:crb_artwork:2068\",\"type\":\"post\",\"subtype\":\"crb_artwork\",\"id\":\"2068\"},{\"value\":\"post:crb_artwork:2072\",\"type\":\"post\",\"subtype\":\"crb_artwork\",\"id\":\"2072\"},{\"value\":\"post:crb_artwork:2062\",\"type\":\"post\",\"subtype\":\"crb_artwork\",\"id\":\"2062\"},{\"value\":\"post:crb_artwork:2064\",\"type\":\"post\",\"subtype\":\"crb_artwork\",\"id\":\"2064\"},{\"value\":\"post:crb_artwork:2070\",\"type\":\"post\",\"subtype\":\"crb_artwork\",\"id\":\"2070\"},{\"value\":\"post:crb_artwork:2074\",\"type\":\"post\",\"subtype\":\"crb_artwork\",\"id\":\"2074\"},{\"value\":\"post:crb_artwork:2076\",\"type\":\"post\",\"subtype\":\"crb_artwork\",\"id\":\"2076\"}]","categories":"false","collections":"[{\"term_id\":63,\"name\":\"The Rachofsky Collection\",\"slug\":\"the-rachofsky-collection\",\"term_group\":0,\"term_taxonomy_id\":63,\"taxonomy\":\"crb_artist_collection\",\"description\":\"\",\"parent\":0,\"count\":324,\"filter\":\"raw\",\"term_order\":\"0\"}]","type":"array"},{"name":"Anne Truitt","link":"https:\/\/thewarehousedallas.org\/artists\/anne-truitt\/","lName":"Truitt","sortBy":"last","artwork":"[{\"value\":\"post:crb_artwork:2088\",\"type\":\"post\",\"subtype\":\"crb_artwork\",\"id\":\"2088\"},{\"value\":\"post:crb_artwork:5776\",\"type\":\"post\",\"subtype\":\"crb_artwork\",\"id\":\"5776\"}]","categories":"[{\"term_id\":7,\"name\":\"American Minimalism\",\"slug\":\"american-minimalism\",\"term_group\":0,\"term_taxonomy_id\":7,\"taxonomy\":\"crb_artist_category\",\"description\":\"\",\"parent\":0,\"count\":13,\"filter\":\"raw\",\"term_order\":\"1\"}]","collections":"[{\"term_id\":63,\"name\":\"The Rachofsky Collection\",\"slug\":\"the-rachofsky-collection\",\"term_group\":0,\"term_taxonomy_id\":63,\"taxonomy\":\"crb_artist_collection\",\"description\":\"\",\"parent\":0,\"count\":324,\"filter\":\"raw\",\"term_order\":\"0\"}]","type":"array"},{"name":"Richard Tuttle","link":"https:\/\/thewarehousedallas.org\/artists\/richard-tuttle\/","lName":"Tuttle","sortBy":"last","artwork":"[{\"value\":\"post:crb_artwork:2098\",\"type\":\"post\",\"subtype\":\"crb_artwork\",\"id\":\"2098\"},{\"value\":\"post:crb_artwork:2090\",\"type\":\"post\",\"subtype\":\"crb_artwork\",\"id\":\"2090\"},{\"value\":\"post:crb_artwork:2094\",\"type\":\"post\",\"subtype\":\"crb_artwork\",\"id\":\"2094\"},{\"value\":\"post:crb_artwork:2092\",\"type\":\"post\",\"subtype\":\"crb_artwork\",\"id\":\"2092\"},{\"value\":\"post:crb_artwork:2096\",\"type\":\"post\",\"subtype\":\"crb_artwork\",\"id\":\"2096\"},{\"value\":\"post:crb_artwork:2100\",\"type\":\"post\",\"subtype\":\"crb_artwork\",\"id\":\"2100\"},{\"value\":\"post:crb_artwork:5780\",\"type\":\"post\",\"subtype\":\"crb_artwork\",\"id\":\"5780\"},{\"value\":\"post:crb_artwork:5781\",\"type\":\"post\",\"subtype\":\"crb_artwork\",\"id\":\"5781\"}]","categories":"false","collections":"[{\"term_id\":63,\"name\":\"The Rachofsky Collection\",\"slug\":\"the-rachofsky-collection\",\"term_group\":0,\"term_taxonomy_id\":63,\"taxonomy\":\"crb_artist_collection\",\"description\":\"\",\"parent\":0,\"count\":324,\"filter\":\"raw\",\"term_order\":\"0\"}]","type":"array"},{"name":"Luc Tuymans","link":"https:\/\/thewarehousedallas.org\/artists\/luc-tuymans\/","lName":"Tuymans","sortBy":"last","artwork":"[{\"value\":\"post:crb_artwork:2104\",\"type\":\"post\",\"subtype\":\"crb_artwork\",\"id\":\"2104\"},{\"value\":\"post:crb_artwork:2106\",\"type\":\"post\",\"subtype\":\"crb_artwork\",\"id\":\"2106\"},{\"value\":\"post:crb_artwork:2102\",\"type\":\"post\",\"subtype\":\"crb_artwork\",\"id\":\"2102\"}]","categories":"false","collections":"[{\"term_id\":63,\"name\":\"The Rachofsky Collection\",\"slug\":\"the-rachofsky-collection\",\"term_group\":0,\"term_taxonomy_id\":63,\"taxonomy\":\"crb_artist_collection\",\"description\":\"\",\"parent\":0,\"count\":324,\"filter\":\"raw\",\"term_order\":\"0\"}]","type":"array"},{"name":"G\u00fcnther Uecker","link":"https:\/\/thewarehousedallas.org\/artists\/gunther-uecker\/","lName":"Uecker","sortBy":"last","artwork":"[{\"value\":\"post:crb_artwork:2108\",\"type\":\"post\",\"subtype\":\"crb_artwork\",\"id\":\"2108\"}]","categories":"false","collections":"false","type":"array"},{"name":"David Watkins","link":"https:\/\/thewarehousedallas.org\/artists\/david-watkins\/","lName":"Watkins","sortBy":"last","artwork":"[{\"value\":\"post:crb_artwork:2131\",\"type\":\"post\",\"subtype\":\"crb_artwork\",\"id\":\"2131\"}]","categories":"false","collections":"false","type":"array"},{"name":"Rachel Whiteread","link":"https:\/\/thewarehousedallas.org\/artists\/rachel-whiteread\/","lName":"Whiteread","sortBy":"last","artwork":"[{\"value\":\"post:crb_artwork:2158\",\"type\":\"post\",\"subtype\":\"crb_artwork\",\"id\":\"2158\"},{\"value\":\"post:crb_artwork:2156\",\"type\":\"post\",\"subtype\":\"crb_artwork\",\"id\":\"2156\"}]","categories":"false","collections":"[{\"term_id\":63,\"name\":\"The Rachofsky Collection\",\"slug\":\"the-rachofsky-collection\",\"term_group\":0,\"term_taxonomy_id\":63,\"taxonomy\":\"crb_artist_collection\",\"description\":\"\",\"parent\":0,\"count\":324,\"filter\":\"raw\",\"term_order\":\"0\"}]","type":"array"},{"name":"Hannah Wilke","link":"https:\/\/thewarehousedallas.org\/artists\/hannah-wilke\/","lName":"Wilke","sortBy":"last","artwork":"[{\"value\":\"post:crb_artwork:2163\",\"type\":\"post\",\"subtype\":\"crb_artwork\",\"id\":\"2163\"},{\"value\":\"post:crb_artwork:2159\",\"type\":\"post\",\"subtype\":\"crb_artwork\",\"id\":\"2159\"},{\"value\":\"post:crb_artwork:2161\",\"type\":\"post\",\"subtype\":\"crb_artwork\",\"id\":\"2161\"}]","categories":"false","collections":"[{\"term_id\":63,\"name\":\"The Rachofsky Collection\",\"slug\":\"the-rachofsky-collection\",\"term_group\":0,\"term_taxonomy_id\":63,\"taxonomy\":\"crb_artist_collection\",\"description\":\"\",\"parent\":0,\"count\":324,\"filter\":\"raw\",\"term_order\":\"0\"}]","type":"array"},{"name":"Jackie Winsor","link":"https:\/\/thewarehousedallas.org\/artists\/jackie-winsor\/","lName":"Winsor","sortBy":"last","artwork":"[{\"value\":\"post:crb_artwork:2174\",\"type\":\"post\",\"subtype\":\"crb_artwork\",\"id\":\"2174\"},{\"value\":\"post:crb_artwork:2172\",\"type\":\"post\",\"subtype\":\"crb_artwork\",\"id\":\"2172\"}]","categories":"false","collections":"false","type":"array"},{"name":"Christopher Wool","link":"https:\/\/thewarehousedallas.org\/artists\/christopher-wool\/","lName":"Wool","sortBy":"last","artwork":"[{\"value\":\"post:crb_artwork:2180\",\"type\":\"post\",\"subtype\":\"crb_artwork\",\"id\":\"2180\"}]","categories":"false","collections":"false","type":"array"},{"name":"Jiro Yoshihara","link":"https:\/\/thewarehousedallas.org\/artists\/jiro-yoshihara\/","lName":"Yoshihara","sortBy":"last","artwork":"[{\"value\":\"post:crb_artwork:2224\",\"type\":\"post\",\"subtype\":\"crb_artwork\",\"id\":\"2224\"}]","categories":"[{\"term_id\":66,\"name\":\"Post-war Japanese\",\"slug\":\"post-war-japanese\",\"term_group\":0,\"term_taxonomy_id\":66,\"taxonomy\":\"crb_artist_category\",\"description\":\"\",\"parent\":0,\"count\":38,\"filter\":\"raw\",\"term_order\":\"4\"},{\"term_id\":10,\"name\":\"Gutai\",\"slug\":\"gutai\",\"term_group\":0,\"term_taxonomy_id\":10,\"taxonomy\":\"crb_artist_category\",\"description\":\"\",\"parent\":0,\"count\":19,\"filter\":\"raw\",\"term_order\":\"5\"}]","collections":"[{\"term_id\":63,\"name\":\"The Rachofsky Collection\",\"slug\":\"the-rachofsky-collection\",\"term_group\":0,\"term_taxonomy_id\":63,\"taxonomy\":\"crb_artist_collection\",\"description\":\"\",\"parent\":0,\"count\":324,\"filter\":\"raw\",\"term_order\":\"0\"}]","type":"array"},{"name":"Joe Zucker","link":"https:\/\/thewarehousedallas.org\/artists\/joe-zucker\/","lName":"Zucker","sortBy":"last","artwork":"[{\"value\":\"post:crb_artwork:2228\",\"type\":\"post\",\"subtype\":\"crb_artwork\",\"id\":\"2228\"}]","categories":"false","collections":"[{\"term_id\":63,\"name\":\"The Rachofsky Collection\",\"slug\":\"the-rachofsky-collection\",\"term_group\":0,\"term_taxonomy_id\":63,\"taxonomy\":\"crb_artist_collection\",\"description\":\"\",\"parent\":0,\"count\":324,\"filter\":\"raw\",\"term_order\":\"0\"}]","type":"array"},{"name":"Saburo Murakami","link":"https:\/\/thewarehousedallas.org\/artists\/saburo-murakami\/","lName":"Murakami","sortBy":"last","artwork":"[{\"value\":\"post:crb_artwork:1428\",\"type\":\"post\",\"subtype\":\"crb_artwork\",\"id\":\"1428\"},{\"value\":\"post:crb_artwork:1430\",\"type\":\"post\",\"subtype\":\"crb_artwork\",\"id\":\"1430\"},{\"value\":\"post:crb_artwork:1432\",\"type\":\"post\",\"subtype\":\"crb_artwork\",\"id\":\"1432\"},{\"value\":\"post:crb_artwork:1434\",\"type\":\"post\",\"subtype\":\"crb_artwork\",\"id\":\"1434\"}]","categories":"[{\"term_id\":66,\"name\":\"Post-war Japanese\",\"slug\":\"post-war-japanese\",\"term_group\":0,\"term_taxonomy_id\":66,\"taxonomy\":\"crb_artist_category\",\"description\":\"\",\"parent\":0,\"count\":38,\"filter\":\"raw\",\"term_order\":\"4\"},{\"term_id\":10,\"name\":\"Gutai\",\"slug\":\"gutai\",\"term_group\":0,\"term_taxonomy_id\":10,\"taxonomy\":\"crb_artist_category\",\"description\":\"\",\"parent\":0,\"count\":19,\"filter\":\"raw\",\"term_order\":\"5\"}]","collections":"[{\"term_id\":63,\"name\":\"The Rachofsky Collection\",\"slug\":\"the-rachofsky-collection\",\"term_group\":0,\"term_taxonomy_id\":63,\"taxonomy\":\"crb_artist_collection\",\"description\":\"\",\"parent\":0,\"count\":324,\"filter\":\"raw\",\"term_order\":\"0\"}]","type":"array"}]